First and foremost, I highly recommend Mexico City for any traveler! After spending a week in this massive and beautiful city, it has already climbed back up to the top my travel list. From the food to the historical sites and architecture, it was truly an unforgettable week.
That being said, I also highly recommend Mexico City as a must-visit destination for black folks. The sprawling city has so much to offer, and my experience was one of acceptance.
Highlights
The food! If you like the Mexican food you get in the States, you'll be in heaven here! The staples – tacos, chilaquiles, tamales, and corn – are abundant! We had a street food snack every day. If street food doesn't do it for you, there are also five-star restaurants across the city at a fraction of the cost of similar restaurants back home.

Green Space. Though known as an expansive concrete jungle, Mexico City offers plenty of green space to explore. A couple of my favorites were – Parque Mexico, Condesa; Bosque de Chapultepec, and Parque Lincoln, Polanco.

Brown History. While in Mexico City, we went to a number of museums and galleries. It was eye-opening to learn more about Mexico's history – especially pre-Spain. I love seeing art featuring "brown people," so I was all about the art.
Money Talks
Like many cities, the determination of your treatment is in status as an American and thus somebody with money. We dined at a wide range of restaurants while in CMDX, from five-star establishments to street vendors, and across the board we received amazing service.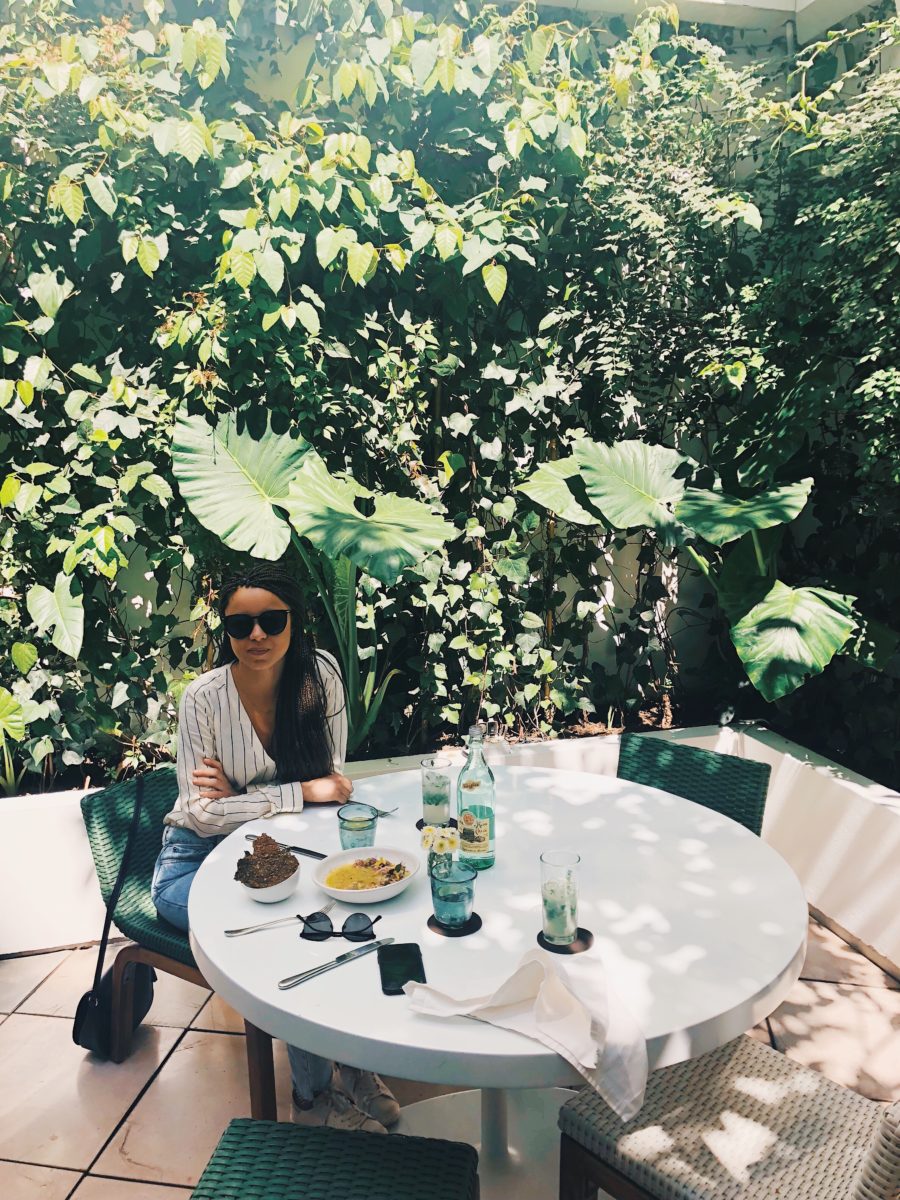 I always felt welcomed into even the nicest of restaurants – while here in the states I have often felt a certain doubt if I should be dining at that restaurant (duh, I wouldn't have made this reservation otherwise), I never had this feeling in Mexico.
Stares Here and There
We noticed it, and our friends noticed it as well. Just about anywhere we walked, Rodney and I were met with stares. With a head full of box braids and Rodney, a pretty tall black dude, we stood out. On the whole, though, I took these stares as curiosity and nothing more.
While in Mexico City, I can't remember coming across any other black folks. Which is a shame, I encourage this city for anybody who enjoys urban traveling.
Check out the other Traveling While Black series