Trends aren't everything when it comes to interiors, but it can be fun to incorporate a few trend-inspired pieces, here and there. By updating a piece or two, you can give a room and entirely new look and feel! I like to make a few updates each season – even if it's a small update like swapping out pillows or picking up a few new plants. I've started eyeing furniture and decor this season, and I'm totally feeling the vibe this season!
From boho chic furniture to new takes on paint, this season's trends have my name all over them! Here are five of my favorite trends from spring 2019!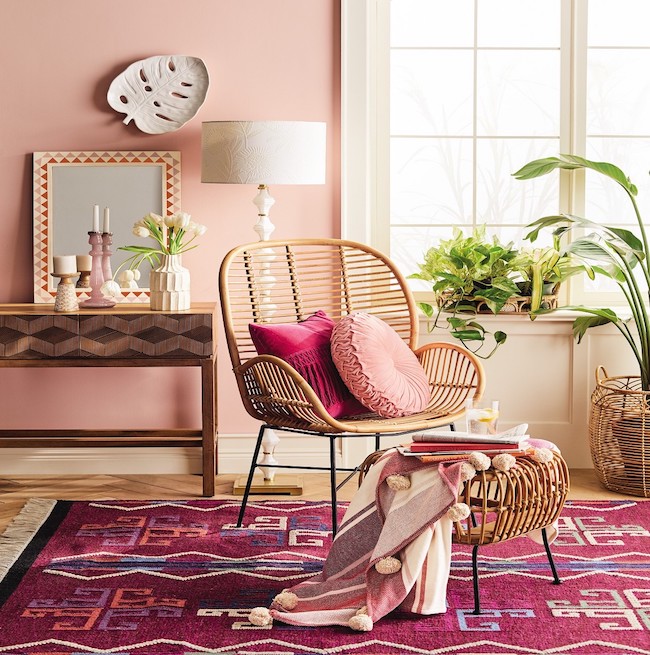 Image: Target 
*this post contains affiliate links, which helps to support this blog if you purchase through my link, but doesn't affect the price for you.
Rattan furniture
I'm not talking about your grandma's patio set. Rattan furniture is having a serious moment! From chairs to dressers, rattan is being used in new, chic ways that works amazingly with boho and mid century decor.
I love this series from Target! At an affordable price point, any of the pieces from this collection would be a nice way to incorporate this trend.
Plants, plants, plants!
Indoor plants are here to stay! Building on increasing popularity in 2018, decorative plants have a stronghold on interior decor trends. The ever popular fiddle fig leaf remains a favorite, but we're also seeing palm plants, monstera plant, zz plant, and the cute pilea peperomioides gain popularity. Don't have a green thumb? We're also seeing improvement in the quality of faux plants!
For those without a green thumb, here are some great options:
Terrazzo everywhere
If Pinterest is an indicator of top trends (it is!) then you'll notice that terrazzo has replaced marble as the trendiest texture! A composite of marble, stones, and other materials this material (or prints that look like the material) are being used in everything from floor tiles, tables, and dishes, to printed wallpaper.
Of all of the trends here, I foresee this one having the shortest lifespan. With that, I recommend using it sparingly and picking up affordable pieces that you don't mind shelving after a few months.
Here are a few of my favorite terrazzo pieces: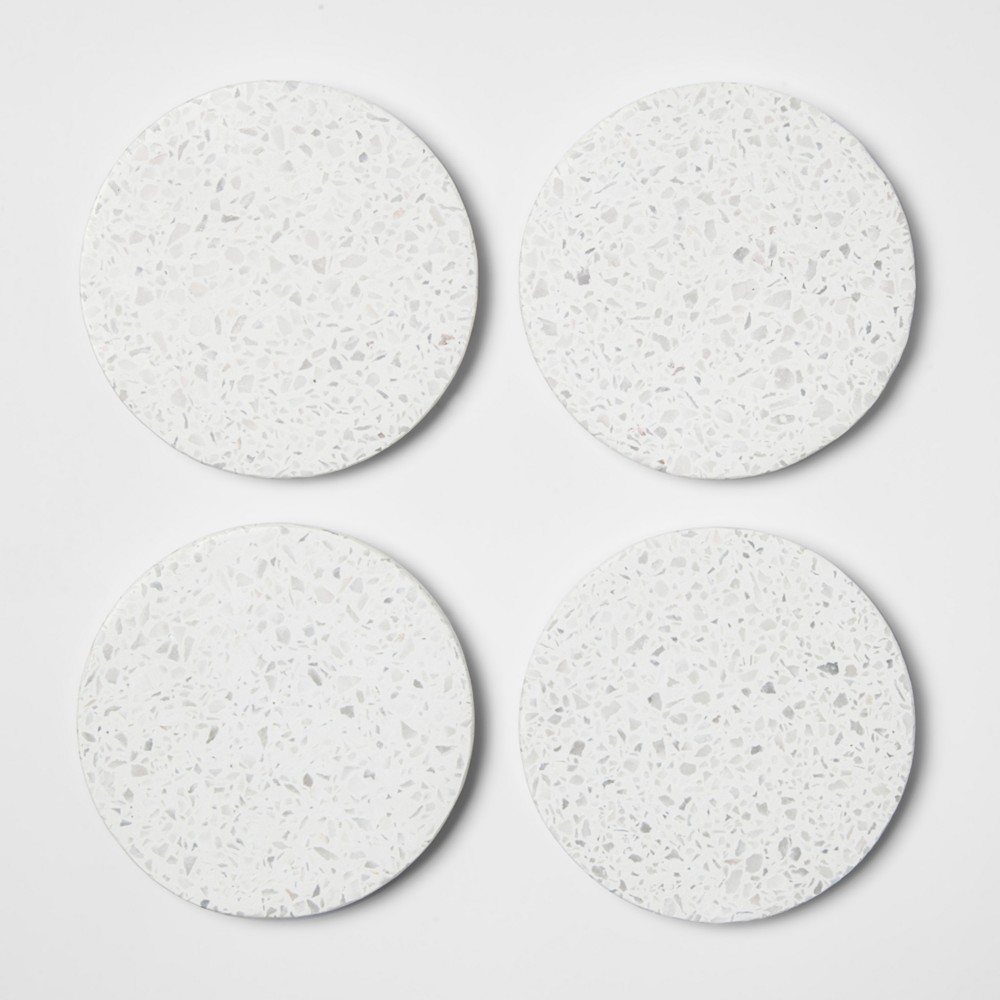 The last two trends are all about walls – we're seeing innovative takes on traditional wall decor.
Modern paint palettes
I already gave into this one. We recently painted an accent wall in the bedroom a moody green. This season, we're seeing interesting takes on classic colors. From soft terracotta and dusty pink to grey-tone blues and sandy tans – paint is evolving to reflect the colors we love.
Clare, an online paint store, has many of my favorite trendy colors, shipped right to your doorstep at affordable prices. Here are a few of my favorite hues they offer!
A new take on wall patterns
From bold paint colors to new takes on wallpaper and wainscoting, walls are taking new, modern designs this year. We're seeing bold patterns and colors pop up in ways that we've never seen before.
We're loving the inlaid patterns built into walls, but if you don't want to make that type of commitment, we're also seeing peel and stick wallpaper in modern patterns and textures. Here are a few favorites:
Love these trends, but don't know where to start? I always suggest starting small and building up from there once you know you'll want to stick with the trend.
xoxo, jackie
save these trends for later!