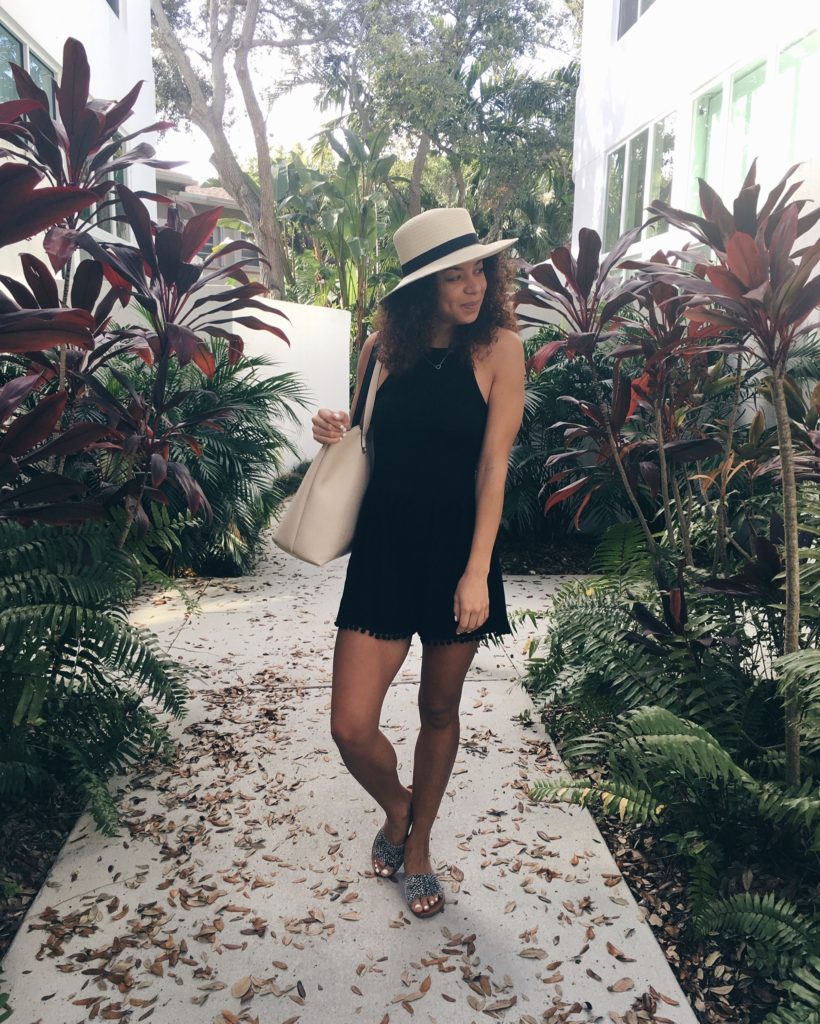 Do you always shop before a trip, like I do? I am really trying to shake that habit- maybe next trip. Prior to my most recent trip to Miami, I picked up a few items to refresh my wardrobe and to align with my minimalist aesthetic. While Miami is usually a time for me to pull out my bright whites and pastel colors, this trip I went with a darker color palate.
STROLL
For an afternoon of fun on the beach, I wore the cutest high neck romper from Asos. The romper features pom poms along the bottom and a retro halter top. With the romper, I wore a "cloche hat" from Forever 21 that I love. It's the perfect size for me, as it has a smaller brim than a huge floppy sun hat, but still has a bit more flop than a fedora. I paired these with a white tote plus black and white sandals.
SWIM
I also purchased a khaki bikini from Forever 21. It fits well and is the smaller cut a la Brazilian style that is everywhere.  They are currently previewing the summer 2017 swim collection, and I am really impressed! Forever 21 has so many affordable options that are spot on more expensive trends.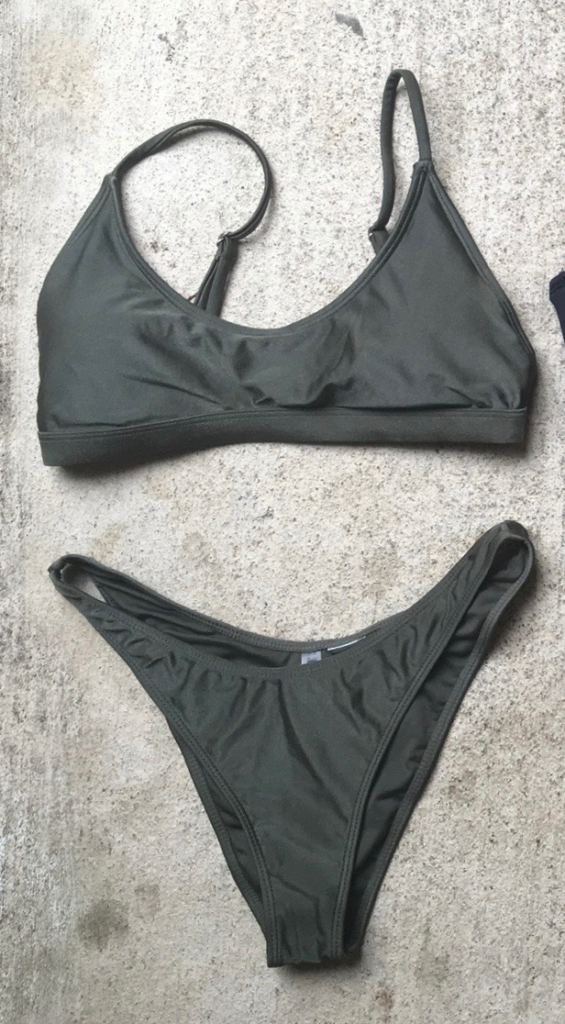 xoxo jackie