If you know me, you know I love my natural and neutral colors. With that, Christmas is always a time for me to get creative and DIY my own decor since I'm not a huge fan of the brights reds and greens. This holiday season I decided to make a simple, yet festive eucalyptus wall hanging.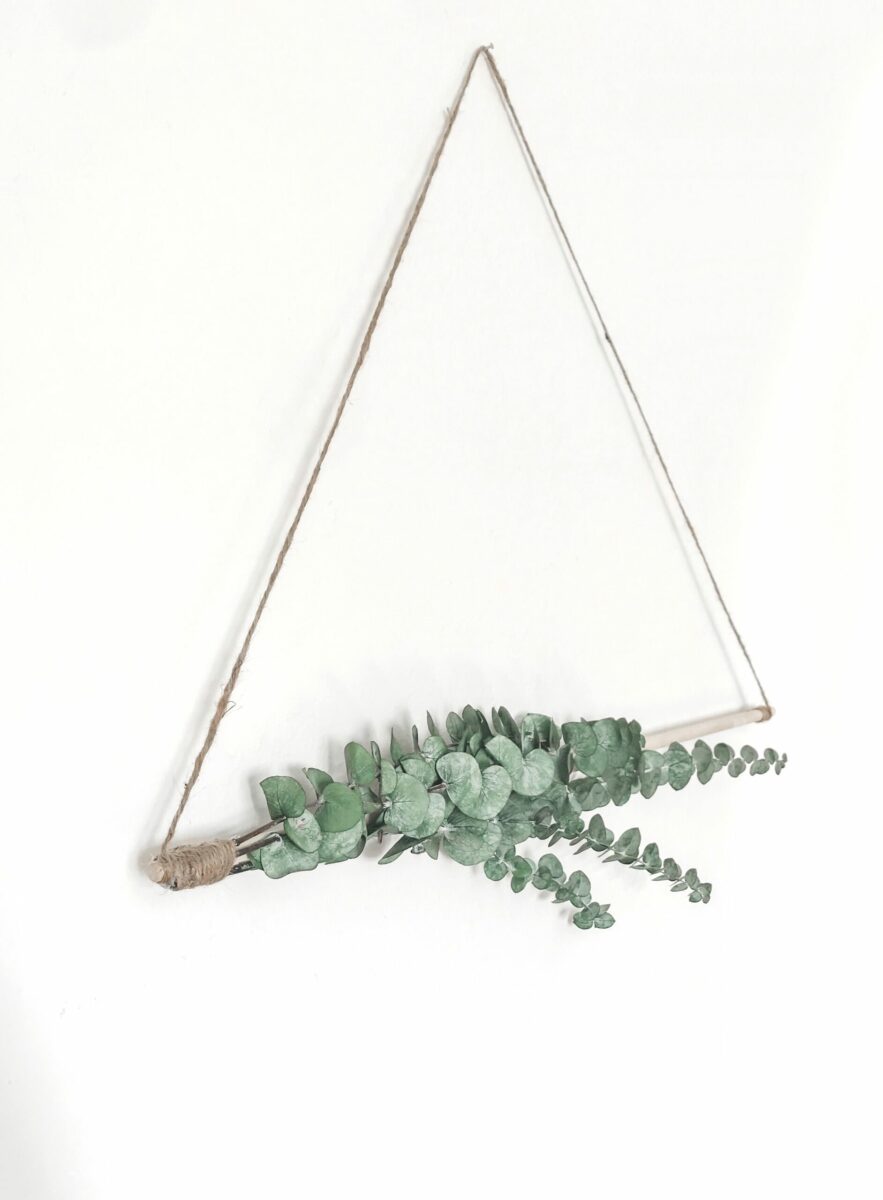 Eucalyptus is perfect to bring a touch of the holiday spirit into your home, without going overboard on the color! It smells great, looks festive and is really easy to work with.
I picked up a bunch of eucalyptus from my local craft shop and turned it into wall art with twine and a wooden dowel! See how:
This post contains affiliate links. I make a small commission if you make a purchase using my link. I only link to products I think will be useful to you, thanks for your support!
Materials
Wooden dowel – I used a 1/4 inch
Glue gun
I went with fresh eucalyptus for this project, but you could also pick up artificial eucalyptus if you want this project to last longer. Here's a great artificial option.
I cut down my dowel to 18 inches. You can buy and cut down dowels to your desired length at your neighborhood home improvement store.
Steps
1. First, I separated the eucalyptus branches and planned out my placement. I needed to trim a couple of pieces together and swap out a piece or two until I settled on an arrangement I like.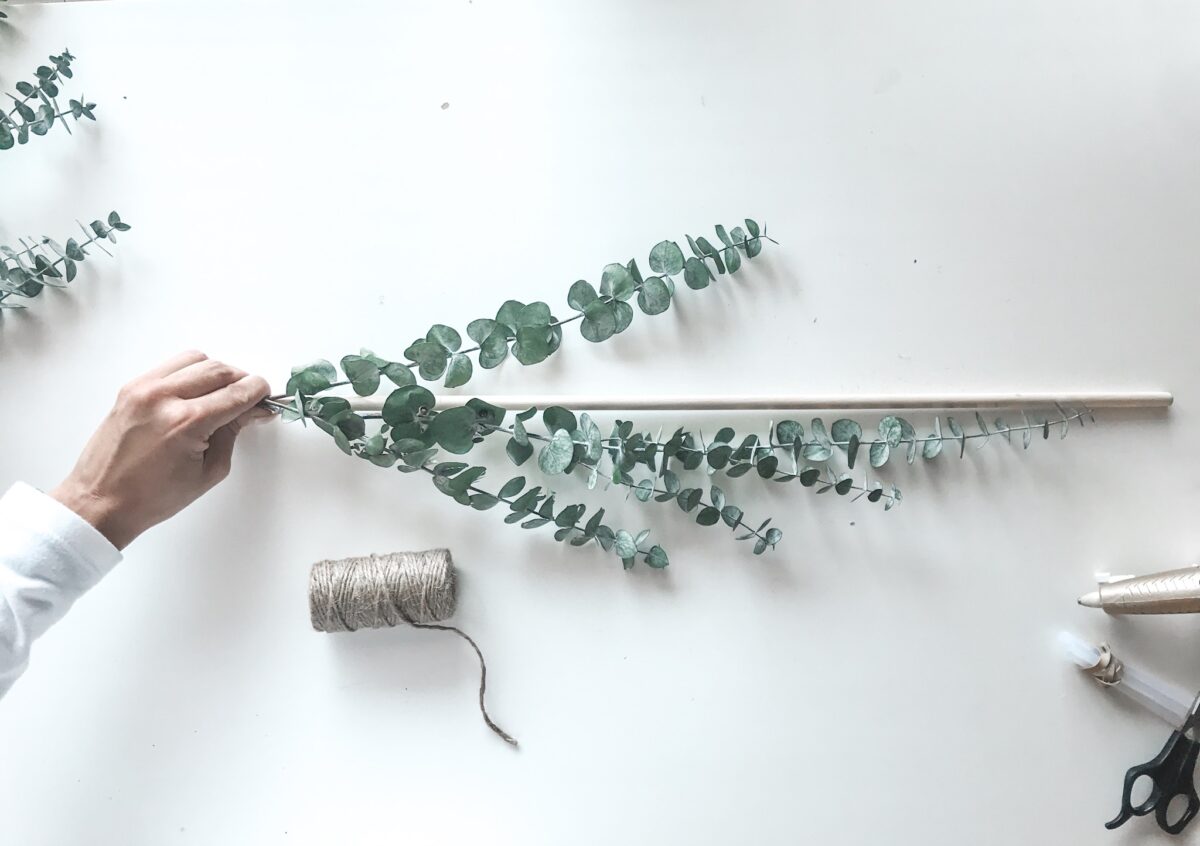 2. Glue ends of your branches to the dowel. You may need to hold the dowel in the air so you can get a better idea for how the branches will fall as you apply your glue.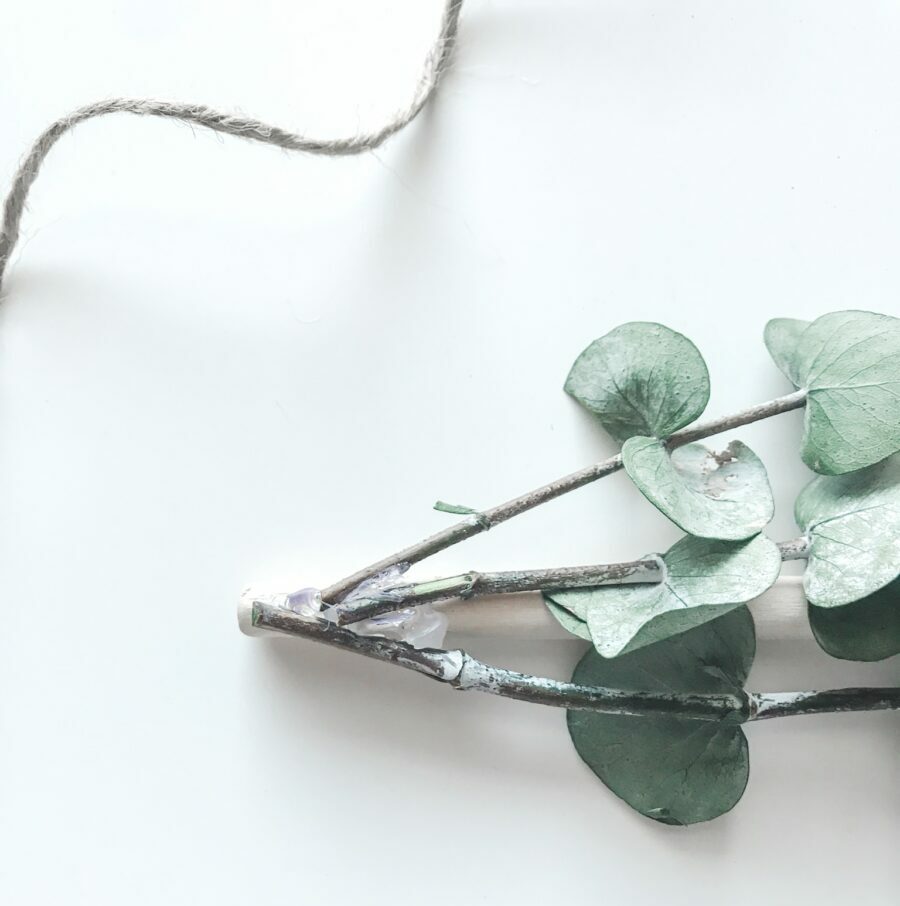 3. Snip off 12" of twine and wrap your twine around where you glue the eucalyptus – giving it the appearance that the twine is holding the branches in place.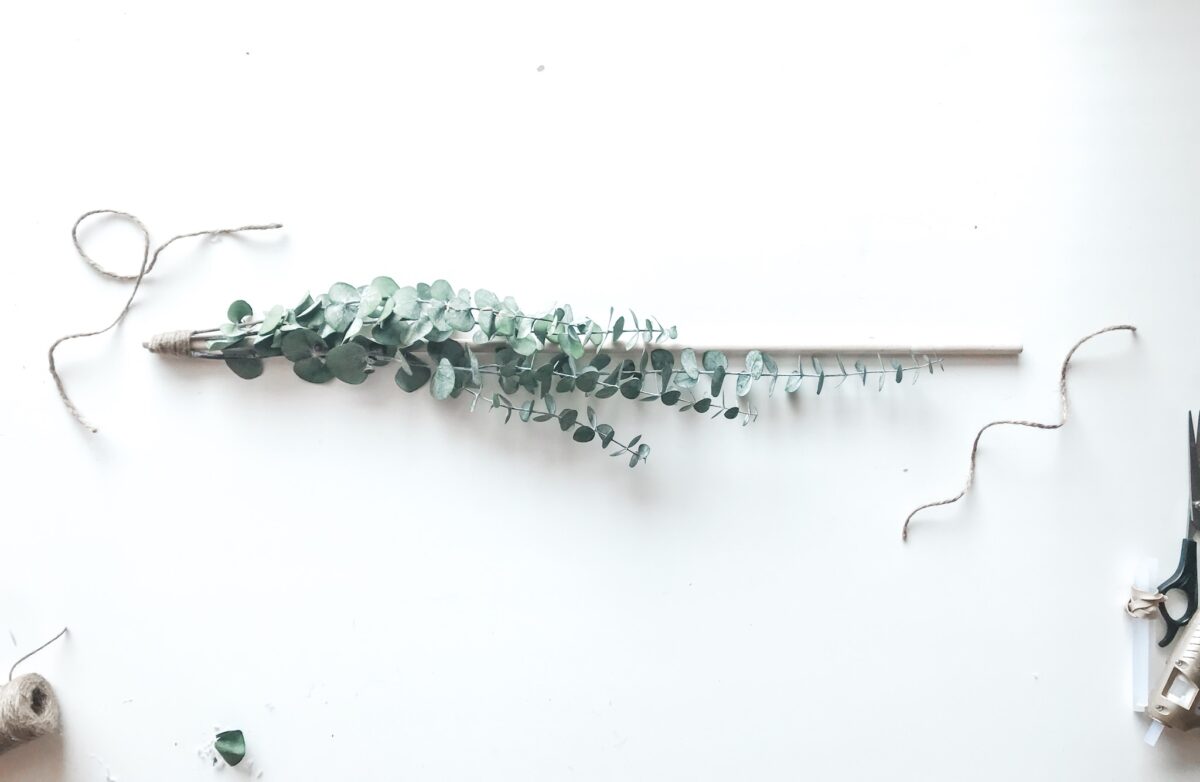 4. Cut a long strand of twine – measuring based on how long you want the wall art to fall. Wrap one end of the twine on the empty side of the dowel and glue or tie it in place. Glue the other end to the back of the other side to make your hanger.
After you finish, you're ready to hang your new holiday wall art!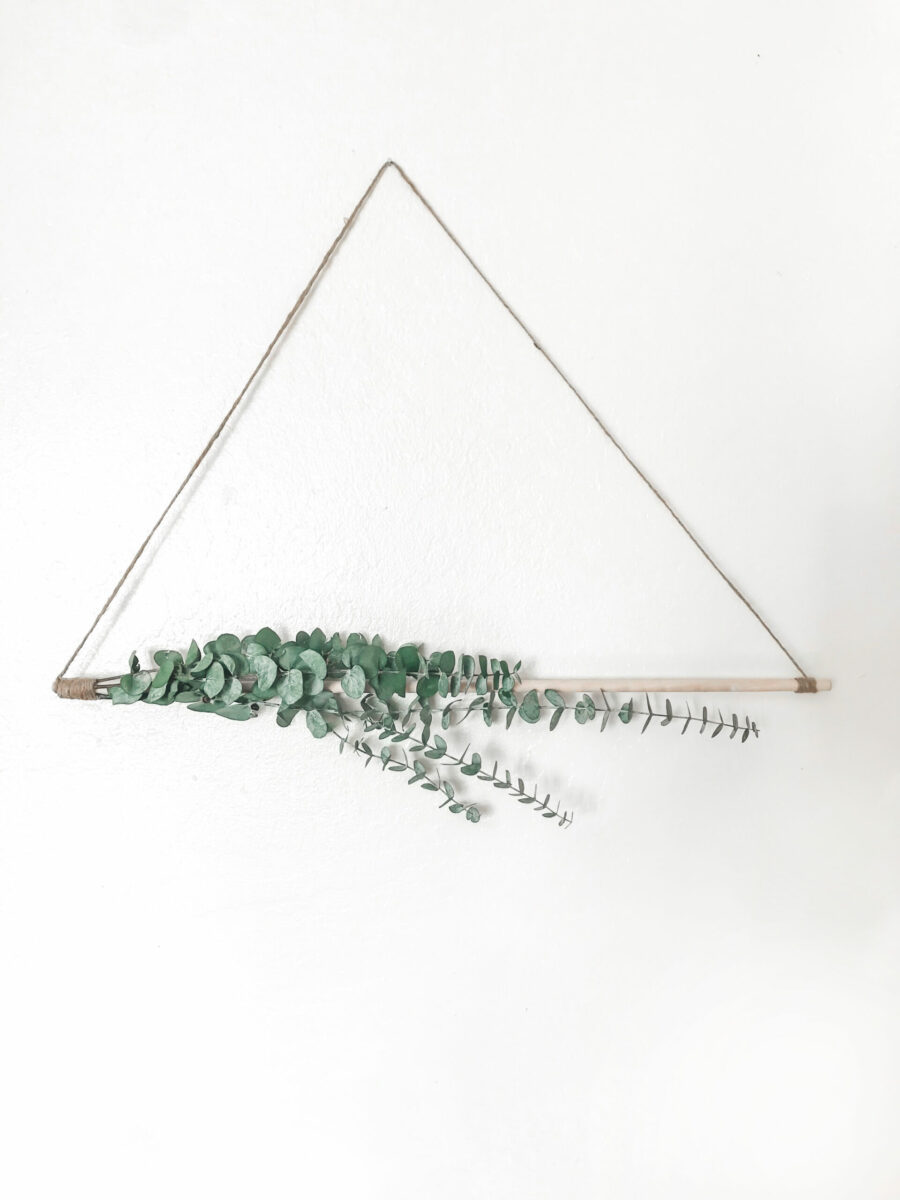 Hope you enjoy! xoxo, jackie
save this project