When I moved into my tiny apartment, I had a vision: to create an oasis. I wanted to bring the outdoors in, without taking up too much space. So I started researching plant walls—a great way to have plants without sacrificing floor or counter space. I love to switch up and rearrange my plant wall seasonally! Come on a tour with me and learn how you can create your own plant wall in your tiny apartment.
What Is A Plant Wall?
A plant wall is exactly what it sounds like — a wall filled with plants! Though they can be placed anywhere in your home, adding a plant wall to a smaller space offers big rewards. With just one wall covered with plants, you can instantly transform any room into an oasis-like environment. Plus, plants are known for their air-purifying qualities and they make great natural decorations that are nice to look at and easy on the wallet.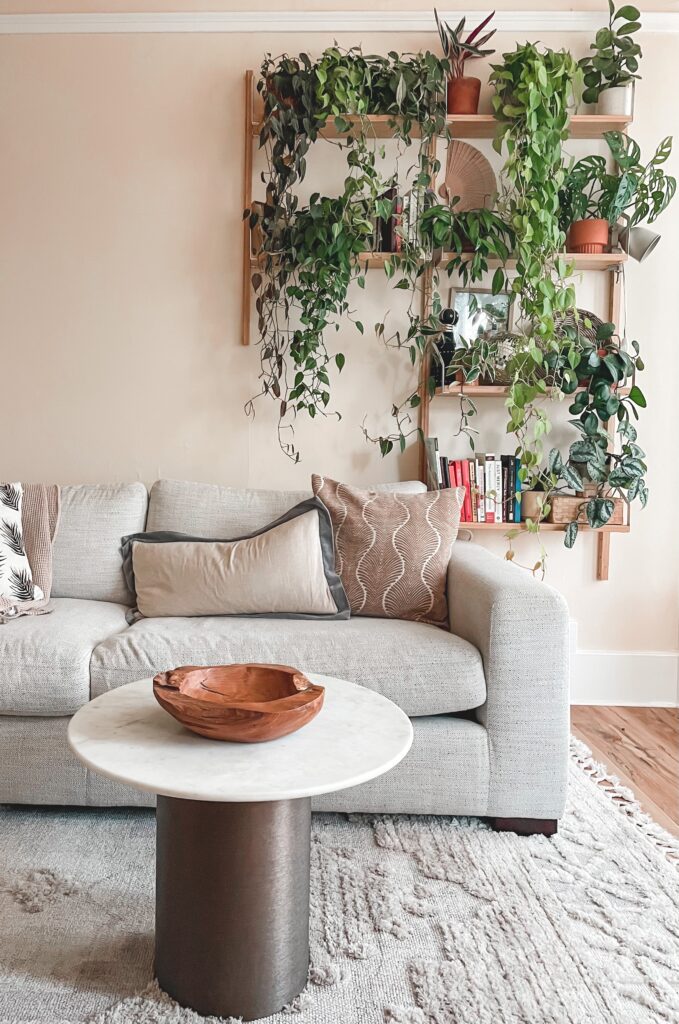 How To Create A Plant Wall In Your Home
Creating a plant wall isn't as hard as you might think; all you need is some basic supplies and creativity!
First, decide how many plants you want on your wall — this will determine how big your space needs to be. From there, find or build shelves to go up on your walls.
A wall-mounted shelving system or floating shelves are great options. Once they're all in place, add your chosen plants (be sure to water them regularly!) and voila — you have your very own indoor garden!
My Plant Wall Tour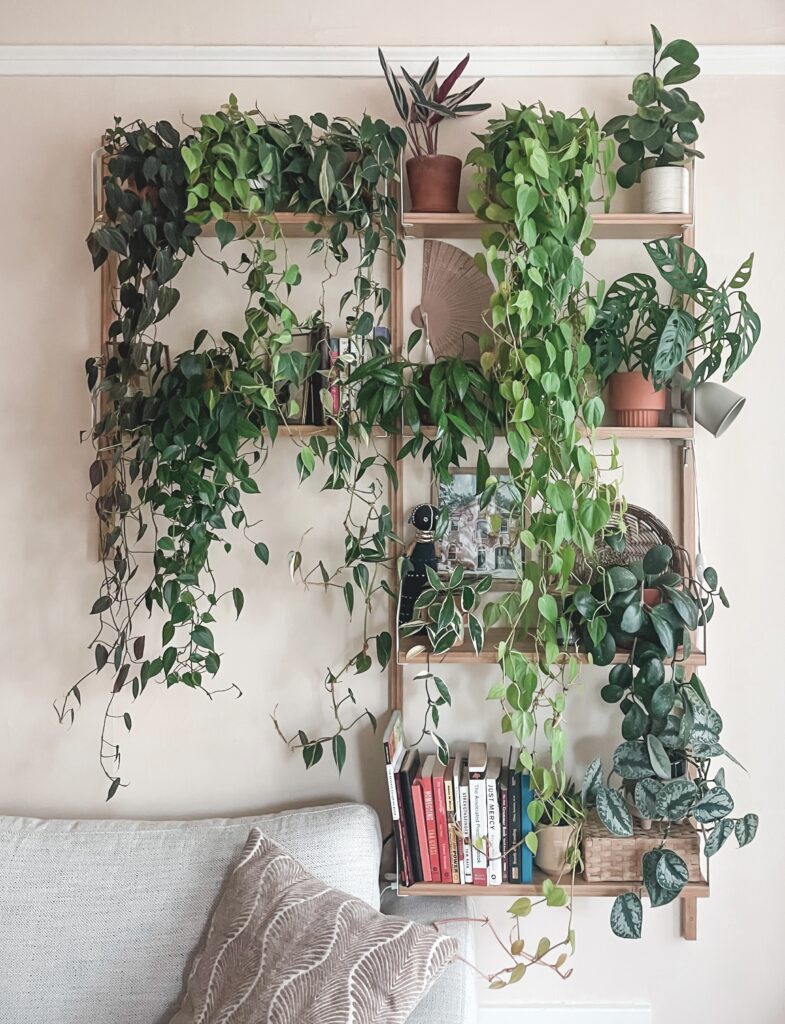 My plant wall consists of four shelves that I customized using an Ikea shelving system.
I filled my shelves with pothos, philodendron, hoyas, and have allowed my plants to grow to create a lush look. For a full look, allow your plants to mature or purchase up large plants.
My favorite plant accessories

If transforming your tiny apartment into an urban jungle appeals to you, then starting a plant wall could be the perfect project for you! Not only does it bring life (literally!) into small spaces but it also requires minimal upkeep while delivering maximum impact — making it an ideal option for renters everywhere who want to personalize their living spaces.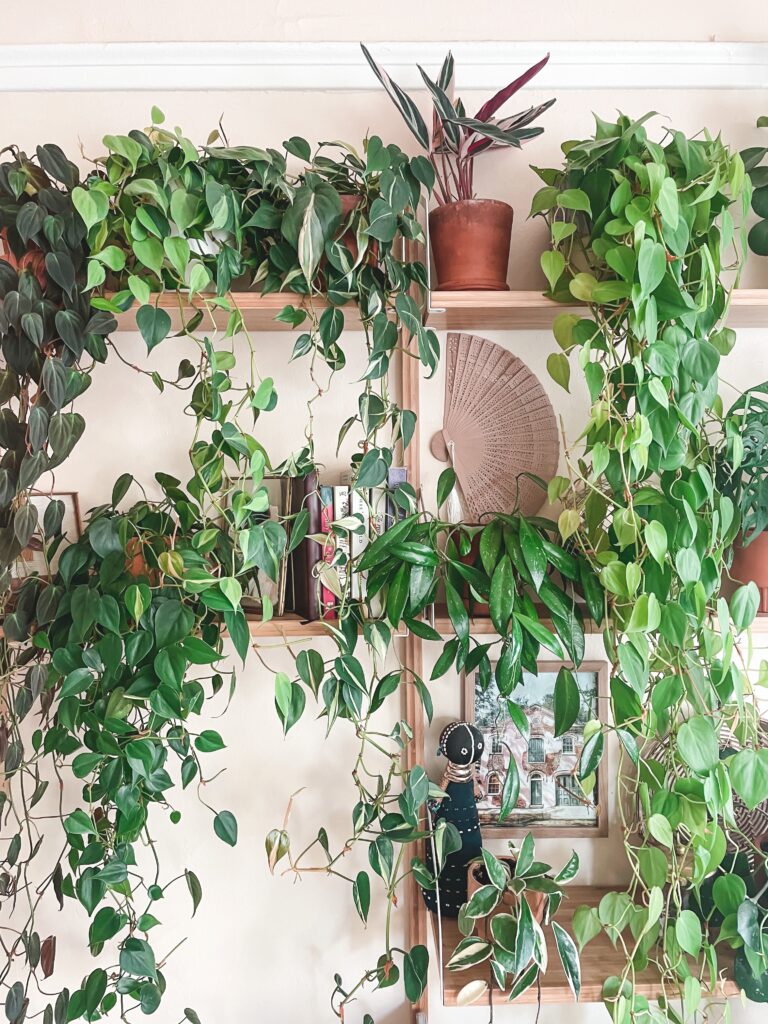 So why not give it a try? You may just find yourself pleasantly surprised by what you can achieve with just some basic supplies and creativity!
xoxo, Jackie