This post contains affiliate links, your clicks keep me posting! My opinions and discovery are my own, I was not sponsored for this post. 
I saved my sofa! Let me tell you how. First, a little background.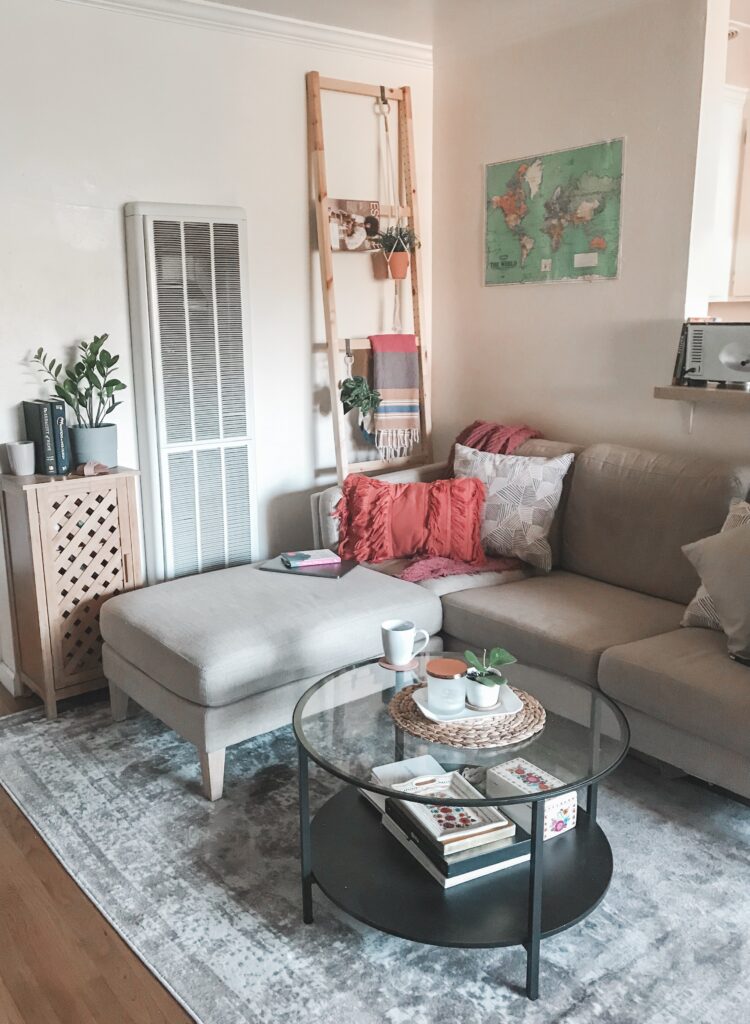 When I moved into my apartment almost two years ago, I purchased a well-priced linen sofa and ottoman from World Market. Fast forward two years, this sofa has seen a lot of life, from daily dinners and extended weekend Netflix sessions. Well, with all that life, the sofa really began pilling in the last few months.
I tried pulling the beads and bumps off, then attempted to trim them off with scissors – all with no luck. I almost gave up and started looking for replacement sofas, but a sofa was definitely not in my budget plans. But no, I was determined not to get rid of my sofa just yet ( I've got a budget to stick to!) and sought out alternatives.
Additionally, as I am working on practicing minimalism and reducing waste, I feel that it is important to try to work with what I have, rather than running out to replace it with something new.
During my searches, I saw a few products for wool sweaters and decided, hey close enough!
The perfect solution
I decided on this $10 battery operated de-linter on Amazon and the results wowed me.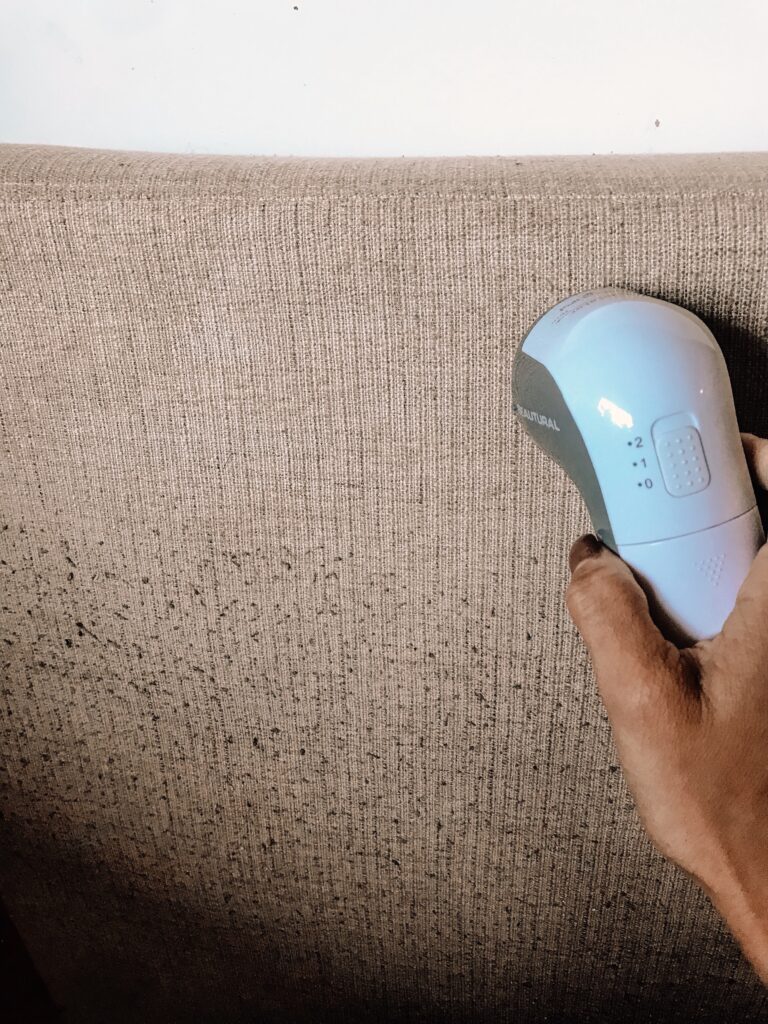 What took me about two hours, while catching up on the latest episode of the great British Bake-Off, shaved a year off my sofa – literally!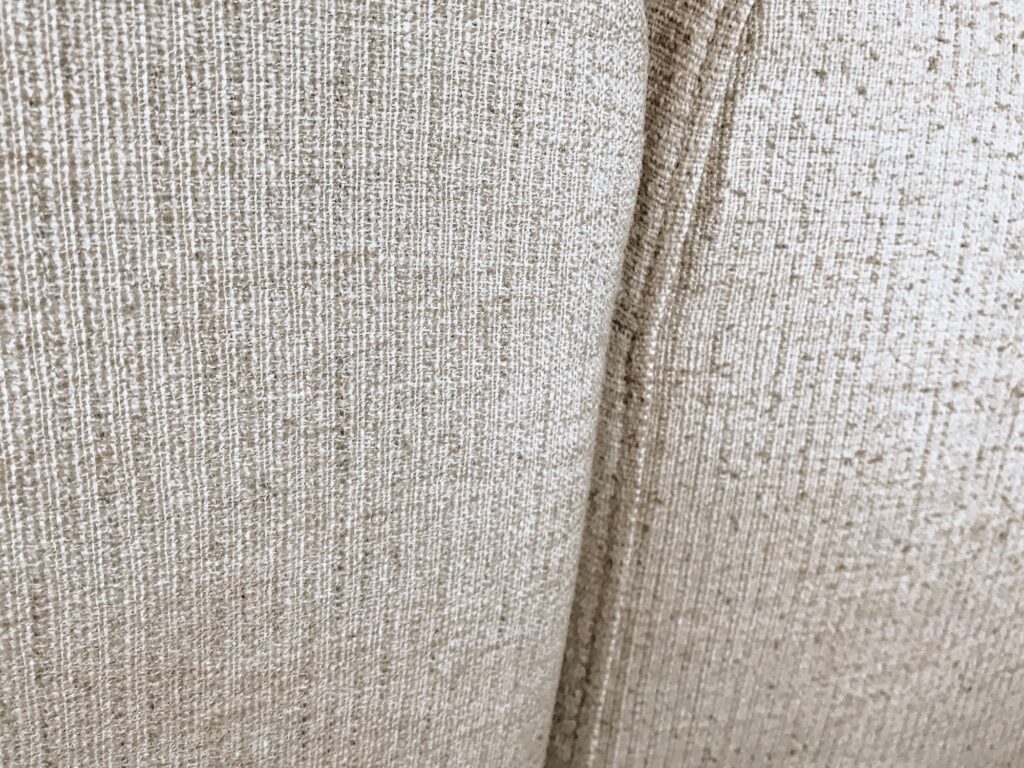 I loved the results so much, I just had to share how well it worked for me! De-fuzzing a sofa is the perfect way to extend the life of a sofa! Just look at the difference.
How it works
The battery-operated shaver comes in a handy size with a safeguard over the blades. All you have to do is hold the head flat on top of the fabric and slowly work it back and forth, keeping it flat at a 90-degree angle.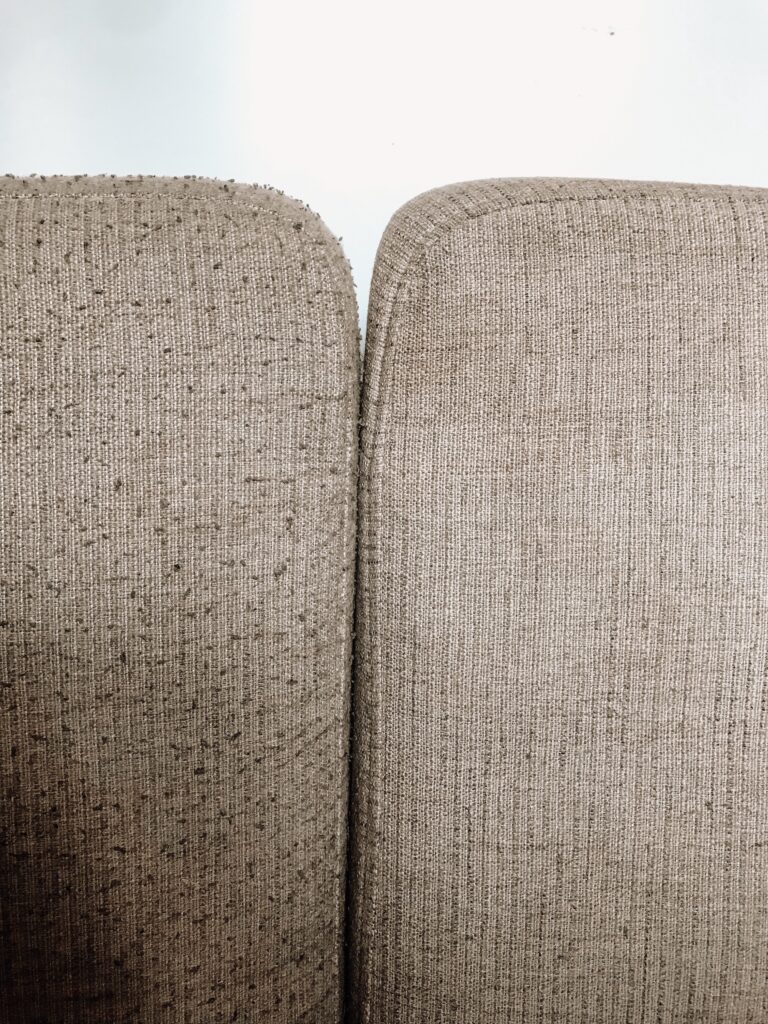 If your couch is as pilling as mine, it'll take you a few passes over each section to completely get rid of the pills. Once you do go back and forth over a section, you'll really see the difference!
After completing my sofa, it looks almost as good as brand new! So happy to have found this to save my sofa.
xoxo, jackie
save this hack