I love reimaging pieces of furniture into new uses. So, when I reconfigured and downsized my Ikea Ivar storage shelf, you bet I was thrilled to have a few new pieces to play with.
The Ivar system is, by design, modular and customizable – which makes it particularly fun to get creative and see all the ways it can be used. I've seen some impressive hacks online! As I realized, you can even use the building blocks as decor to transform a space.
I've disliked, dare I say hated, the wall heater that sits smack dab in the middle of my living room since moving in a couple of years ago. Although I'd like to hide it, I use it pretty frequently, so drawing attention to something more attractive is the next best option. I think this ladder does a pretty good job!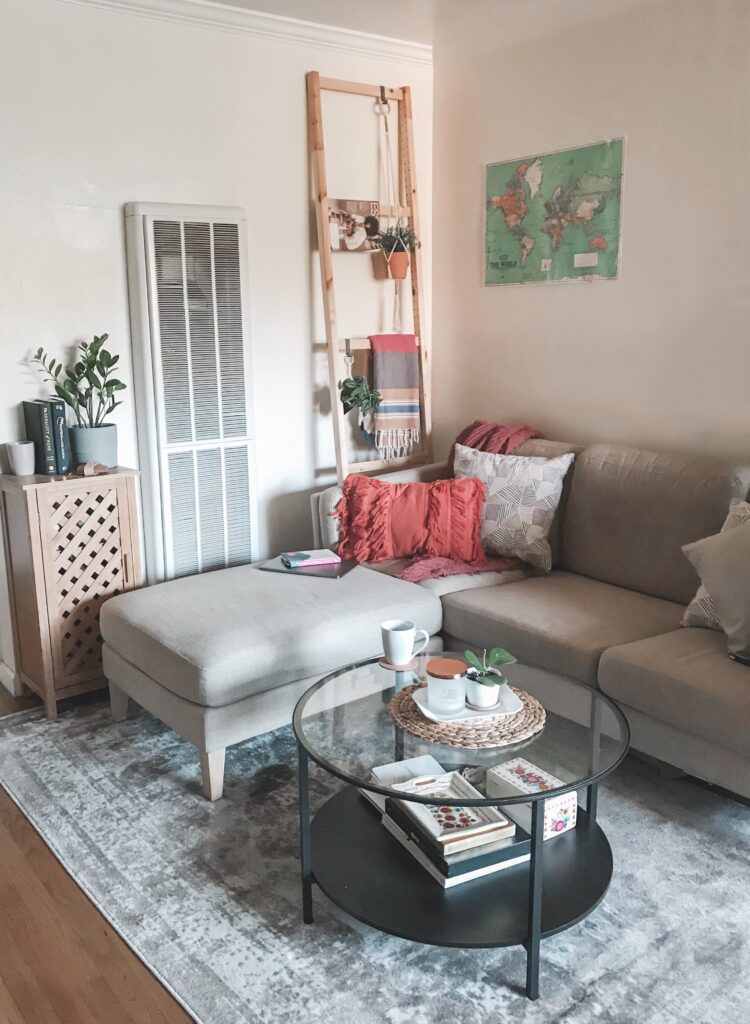 What I used
I used a $17 side panel as a ladder – 🙂 that's it! Here it is.
I have the tallest side panel, in the wider variation; the dimensions are 20"x89".
How I used the Ikea Ivar
I love the height of this side panel, so when I lean it up against the wall, it gives a ton of height to the empty space. I chose the height for just that reason. Using this side panel as a ladder, I gave my little corner a very custom feel. Almost like it was built for the space.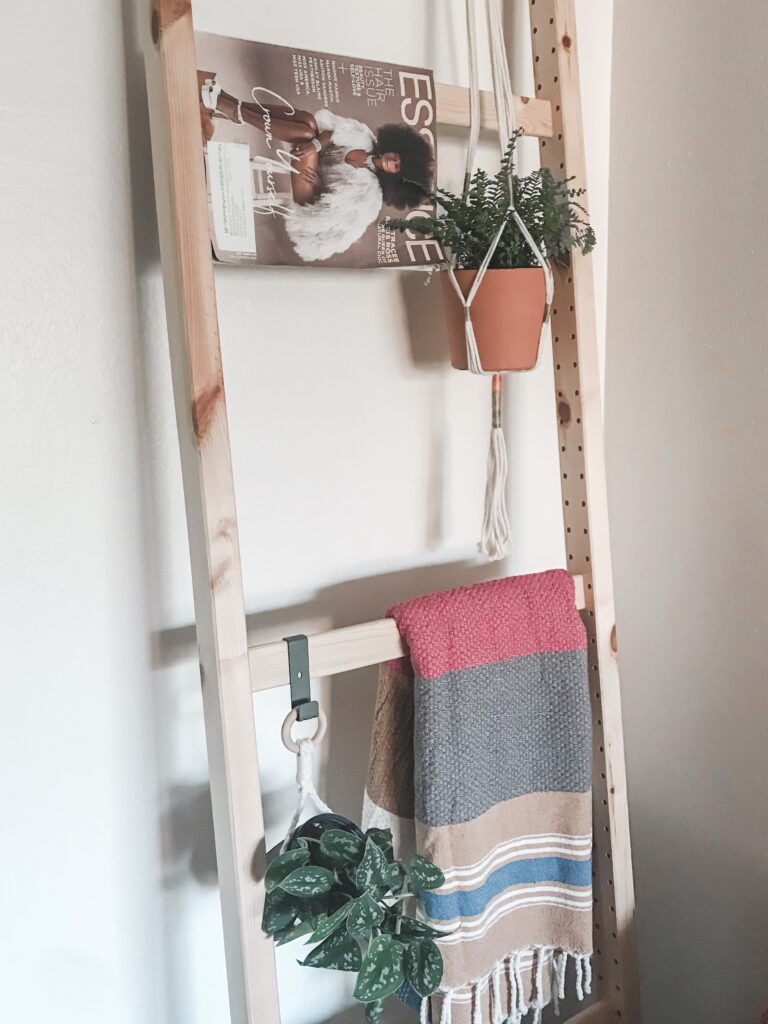 Adding accessories to a ladder
To dress up my ladder, I added a few accessories from around my apartment. A throw blanket, a couple of custom hanging planters, and a magazine are the perfect touches to accessorize.
I used a few hooks, I purchased with the unit, to hang my macrame planters – and I'm done, enjoying my new corner.
The panel does have holes along the inside, which I don't mind, but if you're looking for a more finished look, you could fill in the holes with wood filler. Might do this in the future!
xoxo, jackie
Save this hack