I hacked a couple of Ikea Kallax to make a custom breakfast nook, learn how!
A little back story.
My apartment, which was built over a hundred years ago, has amazing character and some interesting angles. My dining space had previously not been fully utilized, in order to make the most out of my space, I wanted to add "built-in" seating along the unused corner.
While I wanted the built in look, I also needed the built ins to be renter friendly.
To do this, I decided to hack two Ikea Kallax cube shelving units. The two cube size fits perfectly in my dining space to create the look of built in breakfast nook seating.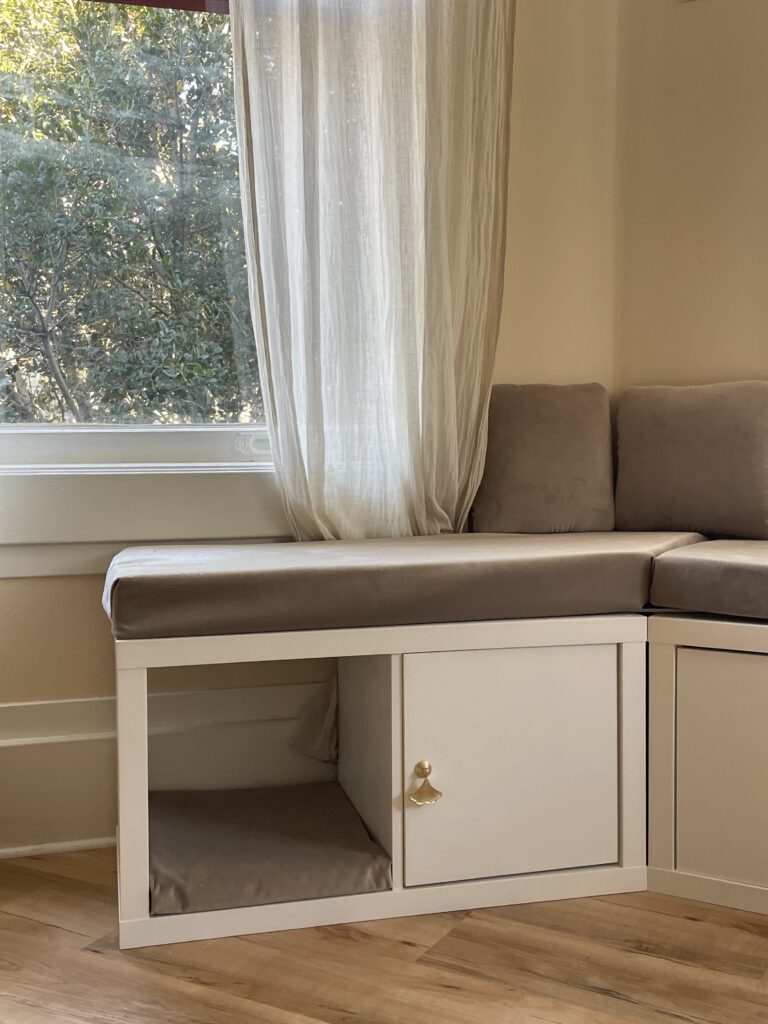 I created this project in partnership with Pinterest – I also diyed the other pieces in my breakfast nook. Check out my other projects! 
Materials 
2 ikea kallax
2 kallax doors
2 sets of 4 furniture legs
2 yards of velvet upholstery fabric
2 knobs
Sheet of plywood
Upholstery foam
Process
1. build storage units
The first half of this project was pretty straight forward, I built the kallax units and added the doors to ikea's instructions. I later decided to add feet.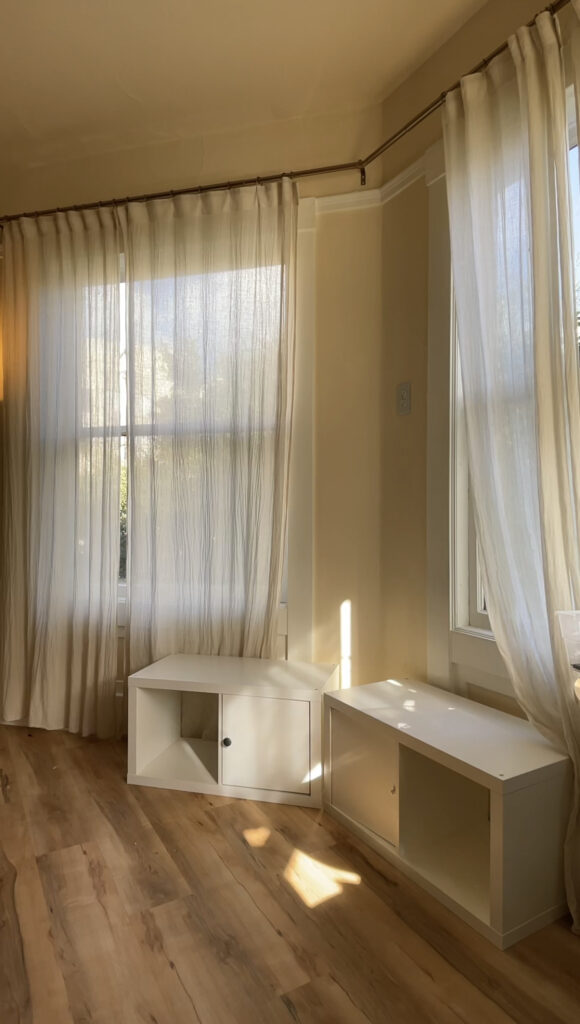 2. measure and plan
The challenging piece was in creating a topper and cushions for my irregularly angled corner. For this corner, I decided to have the boxes meet in the center, and top the boxes and open space with a piece of plywood. I measured the angle as boxes to create a template of the plywood cuts.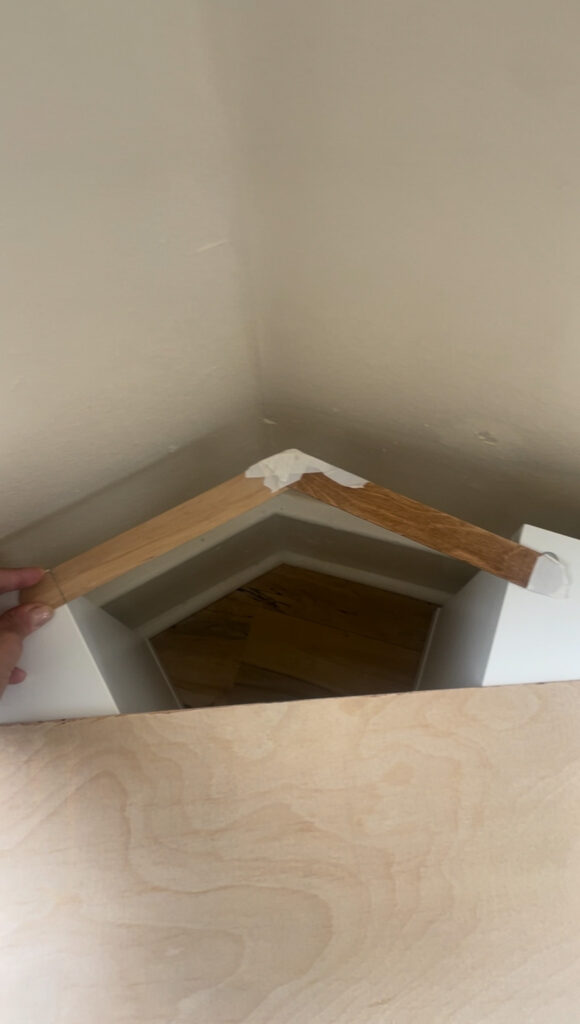 3. cut and sew
I then cut the plywood topper.
Similarity, I measured the upholstery foam, creating two cushions, one that covered a box and the middle, and another that fit to a single kallax unit. I was working on a tight timeline, and wanted to get this done for a deadline, so I quickly hand stitched the fabric around the cushions. I also made a pair of backrest panels to go in the small space between the windows.