Hey there, as the late summer sun starts to mellow and the air gets a bit crisper, I'm all set to share a look at how my breakfast nook is coming along. I started this tropical breakfast nook project about a year ago; and have slowly been updating this cozy corner of my apartment. And like the rest of my tiny 450 sq ft apartment, this space is always evolving. I'm thrilled to take you on a tour of its fresh, fall-inspired look.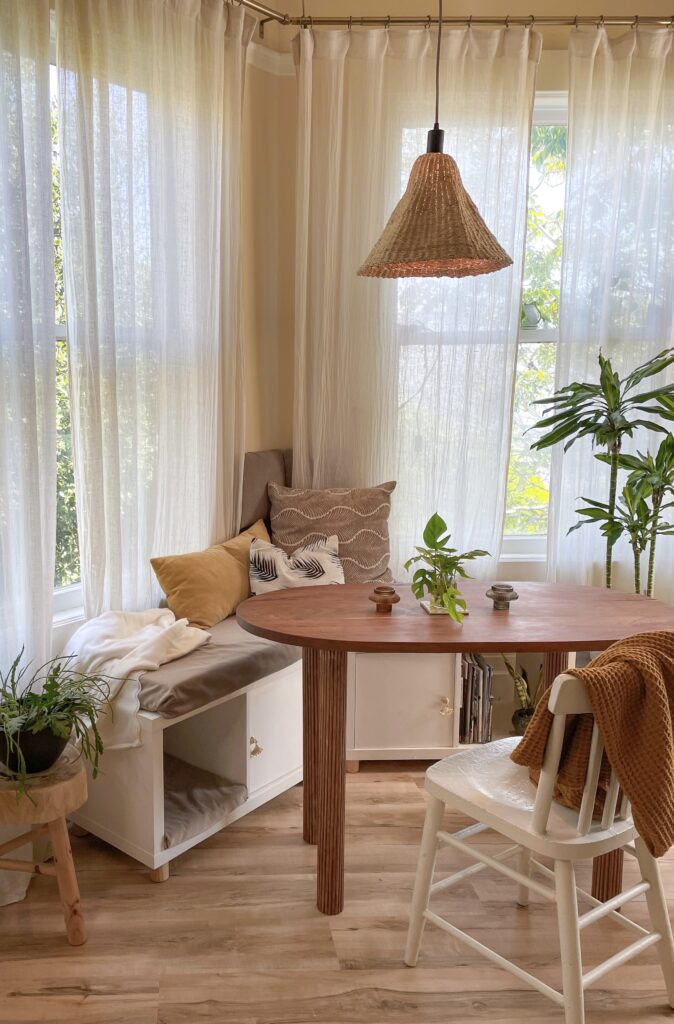 My little DIY breakfast nook is where all the magic happens. A renter friendly project, I crafted from a pair of trusty IKEA Kallax cubes and a table I whipped up myself, I created this corner to be the kind of place where I can snuggle in and let my creativity run wild. In my small apartment, it puts double duty as a dining table and office space. I even added in a cozy spot for my dog to relax, can you spot it?
Join me on a virtual stroll through the snapshots below as I walk you through the late summer-to-fall transformation of my snug breakfast nook.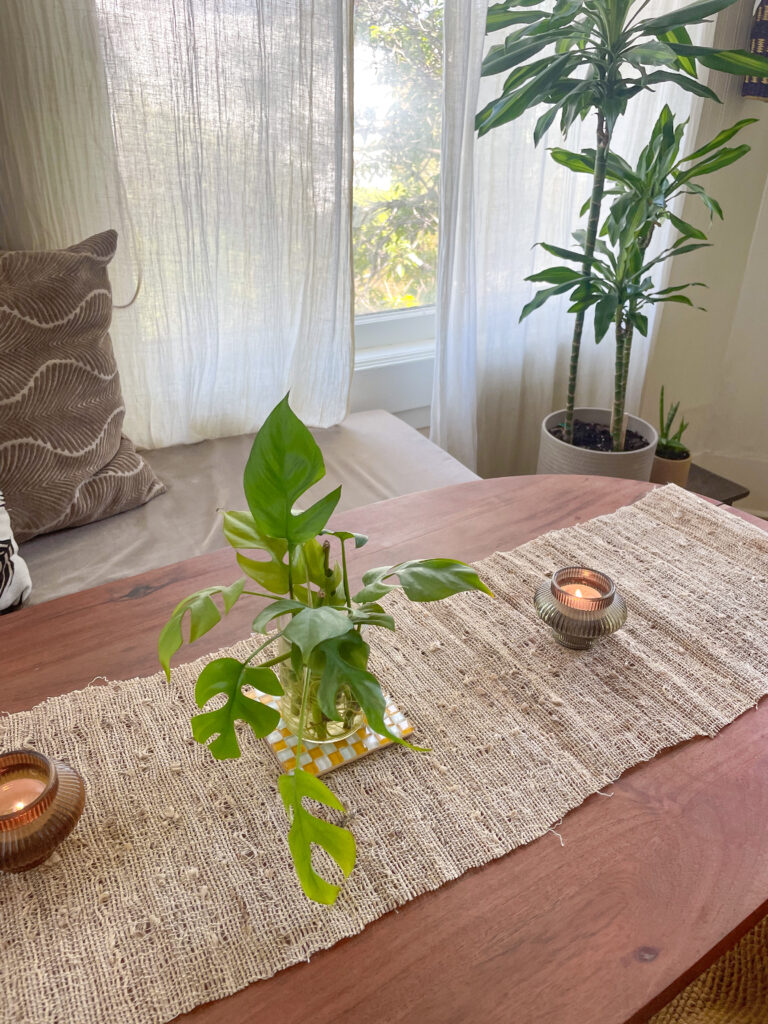 Cozy Throws
We're talking plush cushions in earthy tones, just begging you to plop down. I custom made the cushions with thick foam so I could sink into the corner. And sways have a couple of pillows and blanks around!
Table Top
And my table? Well, it currently has a special centerpiece – a monstera propagation that I started early in the summer. It's just about ready for its new home in some soil!
To bring in that extra warmth, I've got not one but two candle holders, casting a soft, inviting glow when the sun goes down.
Warm Lighting
Plus, there's a new addition in town: a stylish rattan lampshade that adds a touch of natural elegance to the whole scene. And I opted for a warm light bulb for the pendent light to really warm up my space.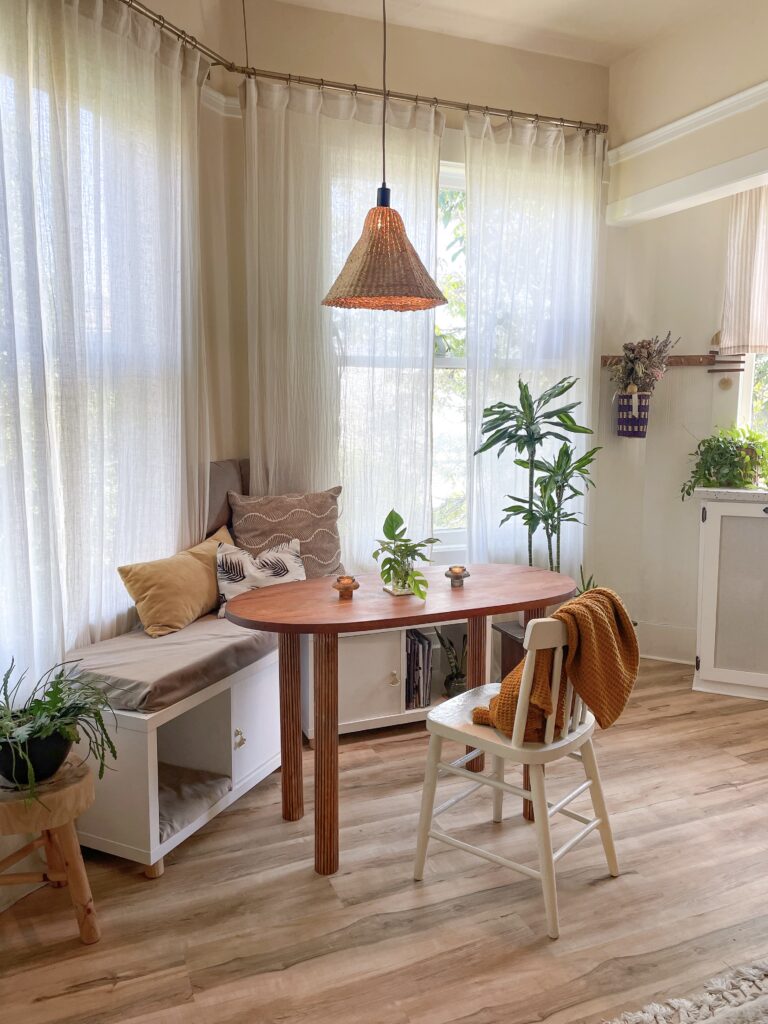 With sunlight streaming in through the window, a cozy throw blanket thrown casually over a chair, and my trusty pen and laptop nearby, I'm all set for some serious writing or simply basking in the autumn ambiance.
It's all about embracing the cozy joys this season!