Plant Aesthetic (Plănt ĕs-thĕt'ĭk): The Plant Aesthetic is an interior design style characterized by the intentional use of indoor plants as central decorative elements in living spaces. It aims to create a visually pleasing and harmonious environment by incorporating various houseplants, often accompanied by natural materials, to bring nature indoors and enhance well-being. This design trend emphasizes the beauty and benefits of integrating greenery into interior decor.
In the ever-evolving world of interior design, one style has truly flourished in recent years—the Plant Aesthetic. It's a celebration of greenery, a homage to nature, and a design trend that has captured the hearts of many. In this blog post, we'll delve into the fascinating world of the Plant Aesthetic, exploring its rise in popularity, the must-have plants to achieve the look, and the essential care and upkeep to keep your indoor jungle thriving.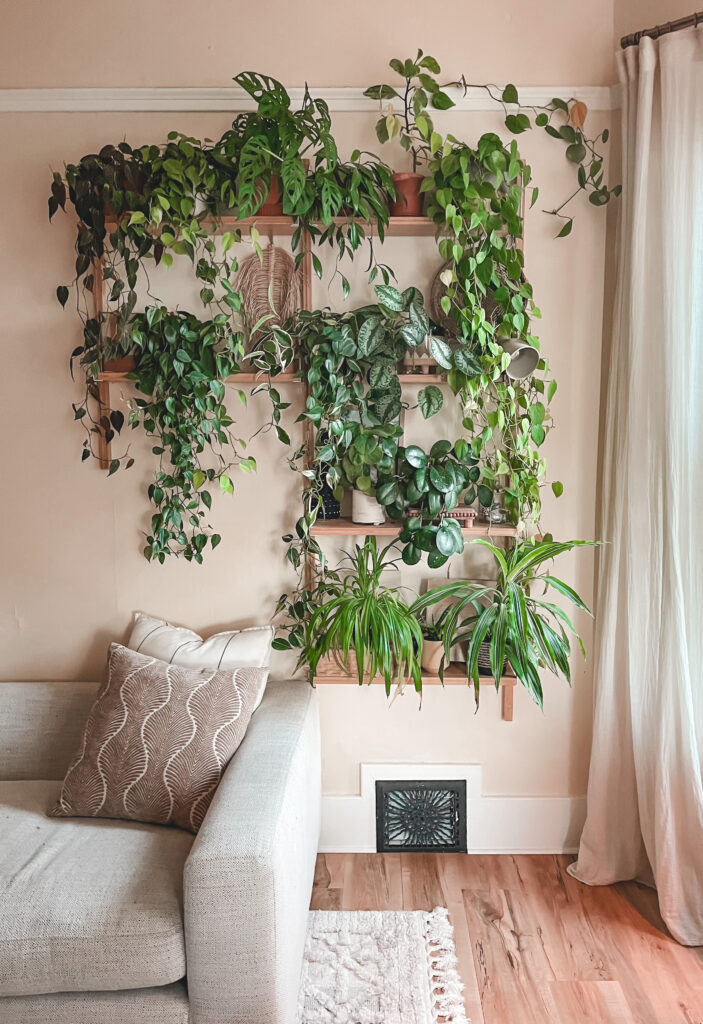 The Rising Popularity of the Plant Aesthetic
Over the last couple of years, the Plant Aesthetic has witnessed an impressive surge in popularity, and the reasons behind this trend's ascent are compelling:
The Biophilic Connection:
One of the driving forces behind the Plant Aesthetic's popularity is the growing desire for a stronger connection with nature, particularly in urban environments. This design style effectively brings the outdoors in, creating a soothing and harmonious living space.
Stress Reduction:
Amidst the hustle and bustle of modern life, indoor plants have emerged as natural stress relievers. Numerous studies have demonstrated that the presence of indoor plants can significantly reduce stress and promote mental well-being. The appeal of a calm and serene home environment is a significant factor fueling the Plant Aesthetic's growth.
Versatility:
One of the most attractive features of the Plant Aesthetic is its adaptability. It seamlessly complements various interior design themes, from minimalistic and contemporary to bohemian and eclectic, making it accessible to a wide range of tastes and preferences.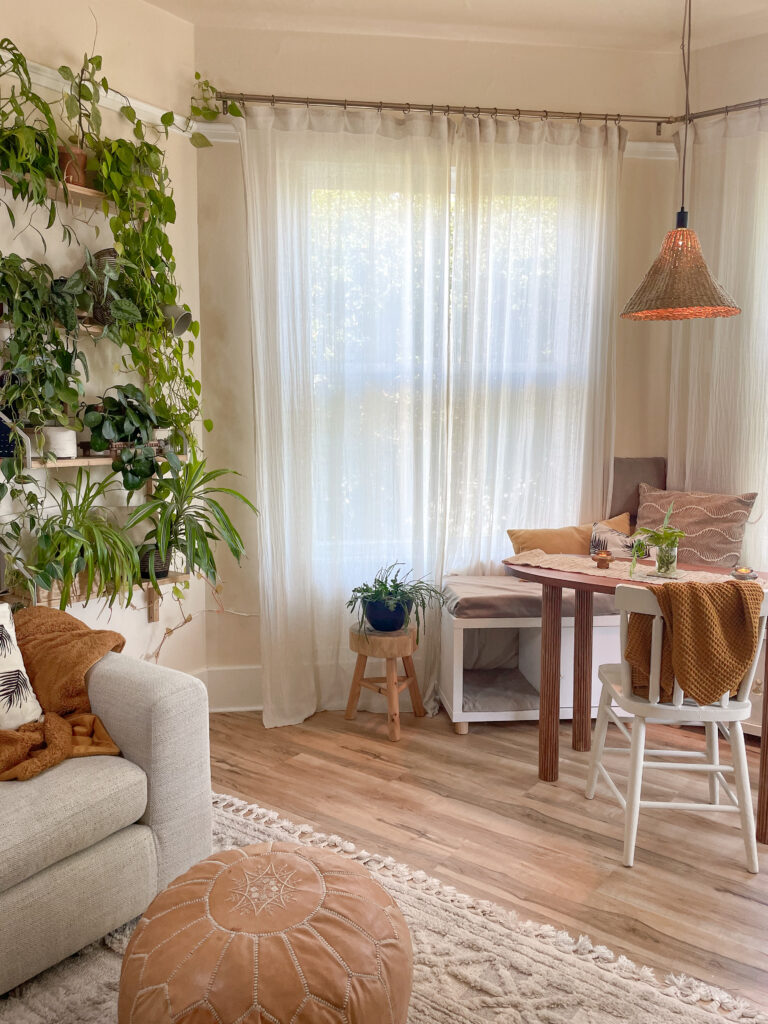 Popular Plants to Achieve the Aesthetic:
To truly embrace the Plant Aesthetic, you'll need to select the right green companions. Here are some popular plants that can transform your space:
Fiddle Leaf Fig (Ficus lyrata): Renowned for its large, glossy leaves, the Fiddle Leaf Fig is a statement piece in any room, adding a touch of elegance and drama.
Snake Plant (Sansevieria): Perfect for beginners, the Snake Plant is not only low-maintenance but also an excellent air-purifying plant, contributing to better indoor air quality.
Monstera Deliciosa: With its iconic split leaves, the Monstera Deliciosa introduces an exotic and tropical element to your decor, making it a striking focal point.
Pothos (Epipremnum aureum): A versatile trailing vine, Pothos is perfect for hanging baskets or placing on shelves, adding lushness and texture to your space.
Rubber Plant (Ficus elastica): Known for its hardiness and dark, glossy leaves, the Rubber Plant is an ideal choice for modern interiors, offering a sleek and stylish presence.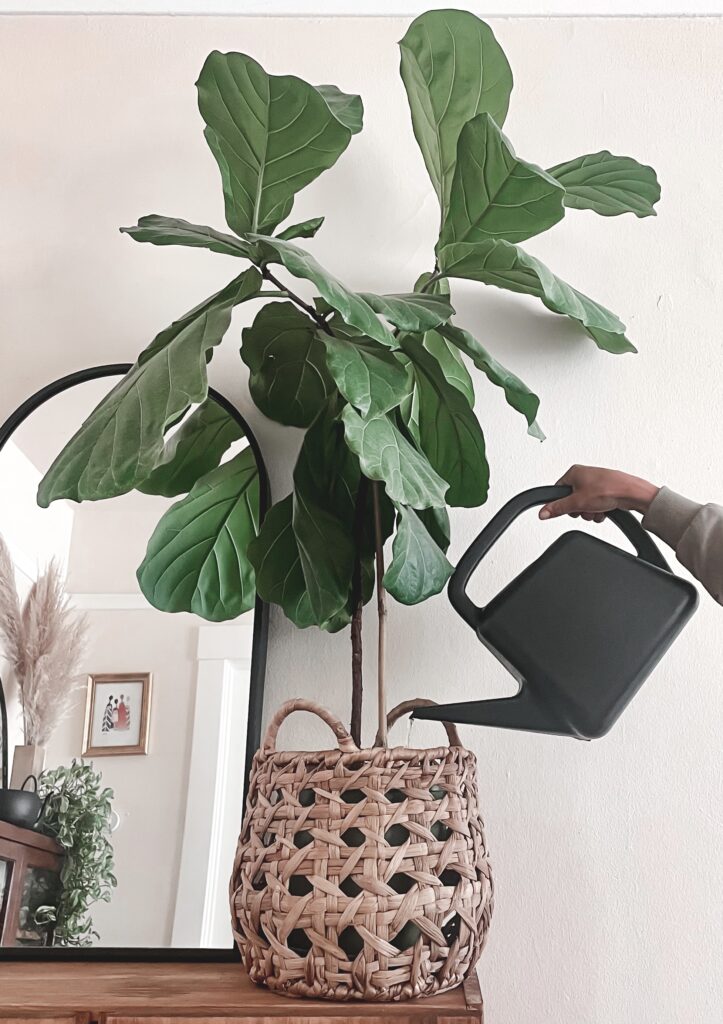 Upkeep and Plant Care:
Once you've assembled your green army, it's essential to understand how to care for them to ensure their vitality and longevity:
Light
Understanding your plant's light requirements is crucial. Determine whether your plant prefers low, medium, or high light conditions and position them accordingly. Regularly rotating your plants ensures even growth and prevents them from leaning toward the light source.
Water
Watering should be done according to your plant's specific needs, and it's important to check the soil's moisture level before each watering. Employ pots with drainage holes to prevent overwatering, which can lead to root rot.
Soil and Fertilizer
Select a well-draining potting mix tailored to your plant type to promote healthy root growth. During the growing season, follow recommended guidelines for fertilization to ensure your plants receive essential nutrients.
Pruning and Maintenance
Regularly inspect your plants for dead or yellowing leaves, which should be trimmed to encourage new growth and maintain a tidy appearance. Additionally, be vigilant for pests and address any infestations promptly to safeguard your plant's health.
Shop my plant favorites

The Plant Aesthetic in interior design is more than just a trend; it's a lifestyle choice that brings the beauty and serenity of nature into your home. With the right plants and proper care, you can transform your living space into a lush, green paradise. As the popularity of this aesthetic continues to rise, it's clear that the love for plants in home decor is here to stay. So, embrace the green revolution and let the Plant Aesthetic breathe life and style into your space.