As the seasons change, so should your plant care routine! While the spring and summer months provide the perfect growing conditions for your indoor plants, fall and winter bring challenges.
Less daylight, fluctuating temperatures, and dry air can be a disaster for your plants – only if you don't adjust your care. Additionally, many plants go completely dormant and stop growing during the winter months.
Considering changes in the weather and in your plant s, it's important to modify your routine so you're giving your house plants the care that they actually need during this time!
With a few small adjustments, you can ensure your plants survive the long, cold winter!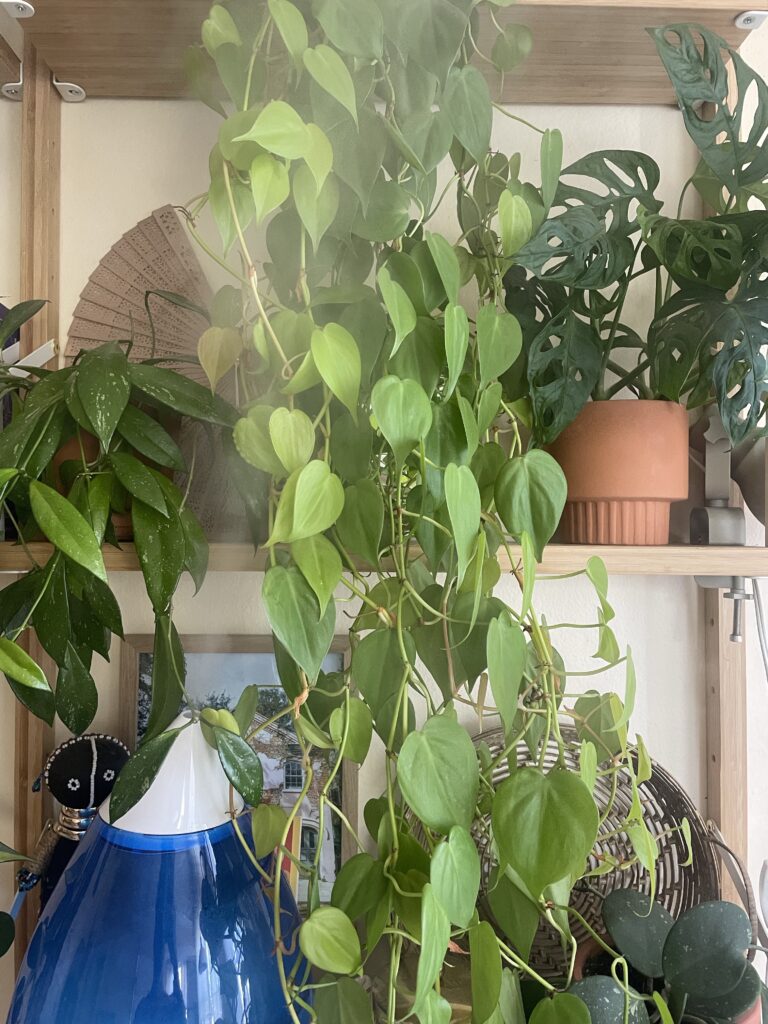 Reduce water
Since your plants aren't using much energy during the winter months, they don't need as much water as they normally would. I typically stretch the time between watering from once a week to once every 10-14 days. It's more important to give your soil a poke and feel for moisture during this time to make sure you don't overwater your plant babies. I'll even let a month go by without watering my snake plants! If you're having a hard time remembering the last time you watered your plants, use a plant watering worksheet to keep you organized.
No need to fertilize
Similarly, if you use fertilizer to aid in growth, you shouldn't fertilize during the winter months. Your plants don't need it during the winter while they're dormant. Too much fertilizer in your soil, when your plants aren't absorbing it, can kill your plants. Trust me.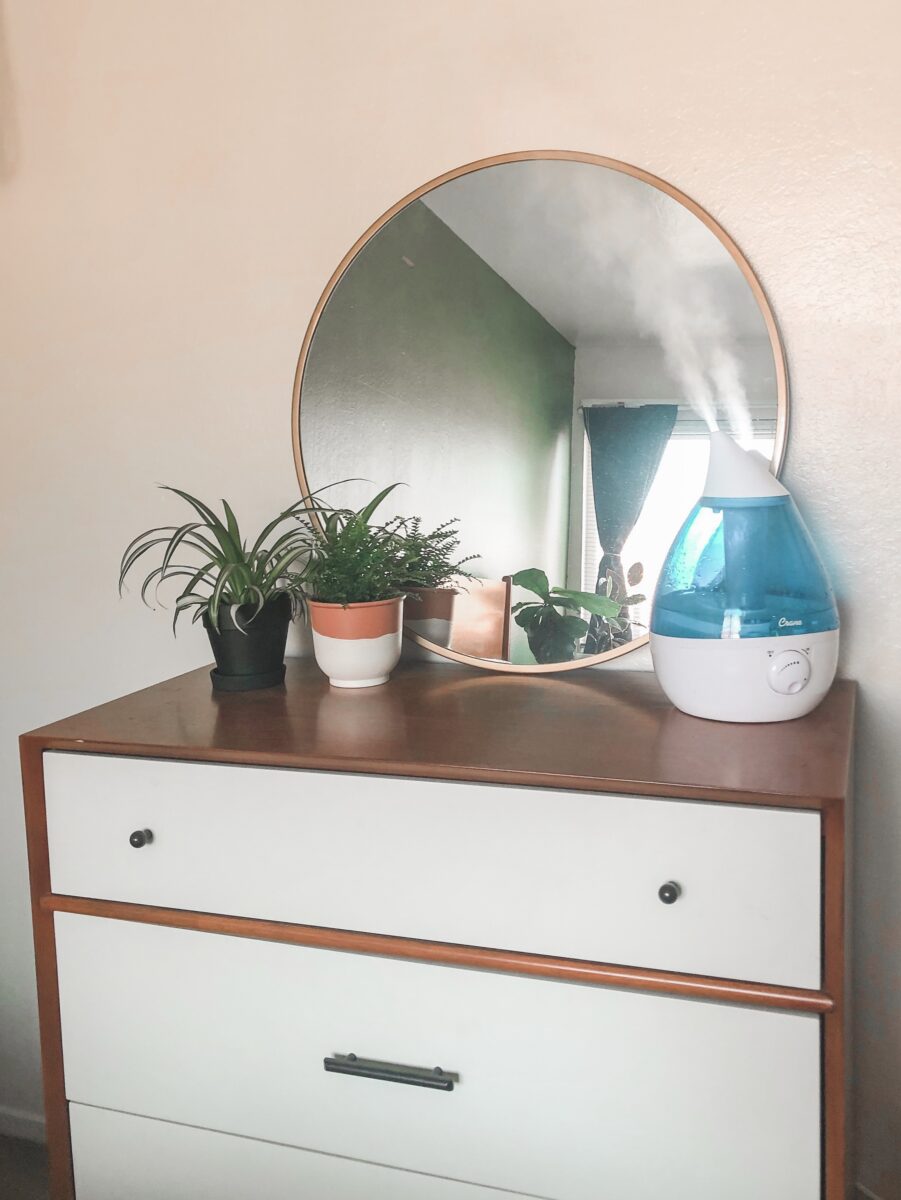 Increase humidity
Low humidity can be a big problem when you start using a heater frequently. The dry, hot hair pumping out of your heater is not optimal for plants. To improve humidity, I use this humidifier near my plant shelf. If you don't want to invest in a humidifier, you can also do less costly changes like grouping your plants together, misting your plants with a spray bottle, or placing your planters on top of containers of pebbles with water.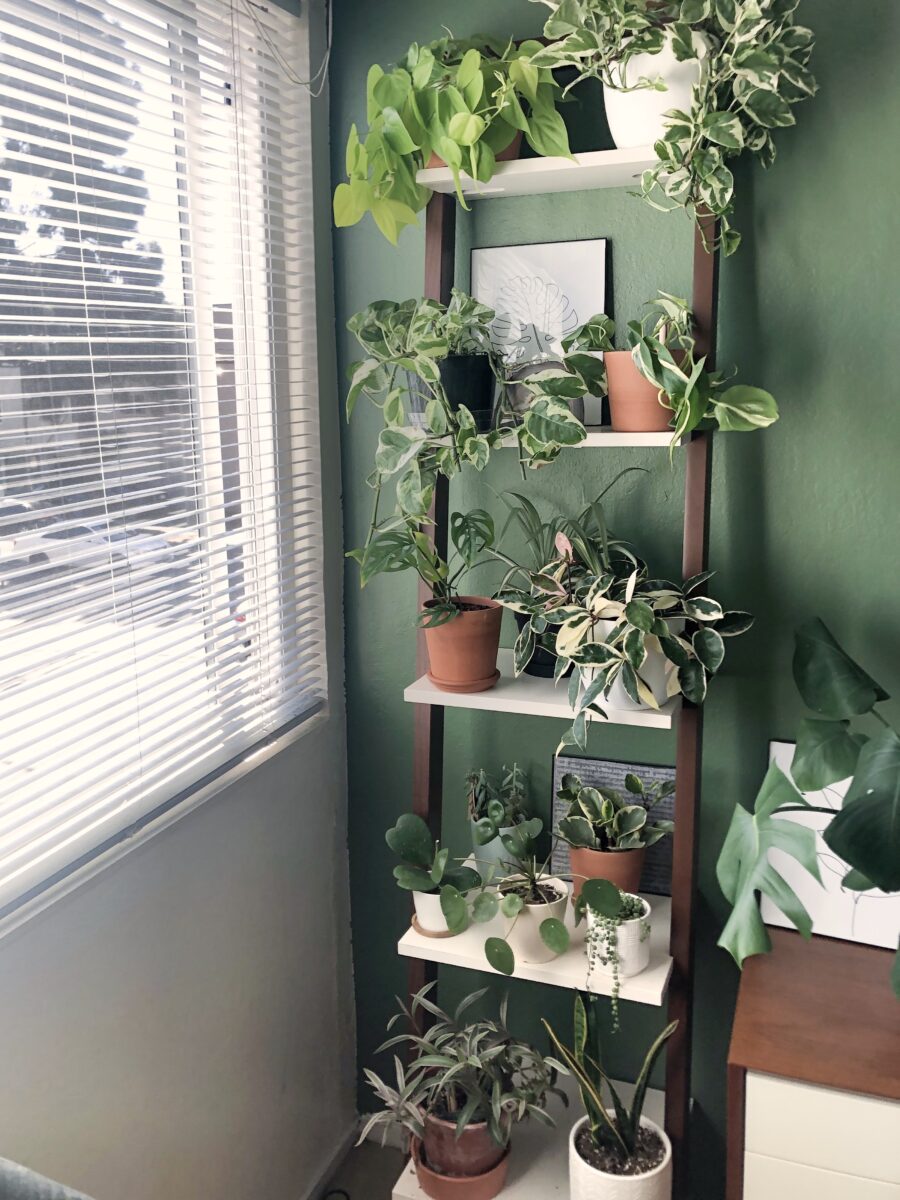 Make the most of your sunlight
Pay attention to how sunlight comes into your home during the winter. My apartment, for example, gets less light coming through a west-facing window during the winter months. Because of this, I move more plants by my eastern facing window during the winter.
Interested in learning more about plant care? Check out my complete plant care routine!
xoxo, jackie
save these tips for later