On my recent voyage through the Caribbean with Virgin Voyages, one stop stood out and I had to share – Grand Turk in the Turks and Caicos! If you're a sun, sand, and water enthusiast, this is the ideal spot for you to unwind and soak in the Caribbean'sp natural beauty. Let's dive into what makes Grand Turk a must-visit destination for those seeking relaxation and beachfront bliss.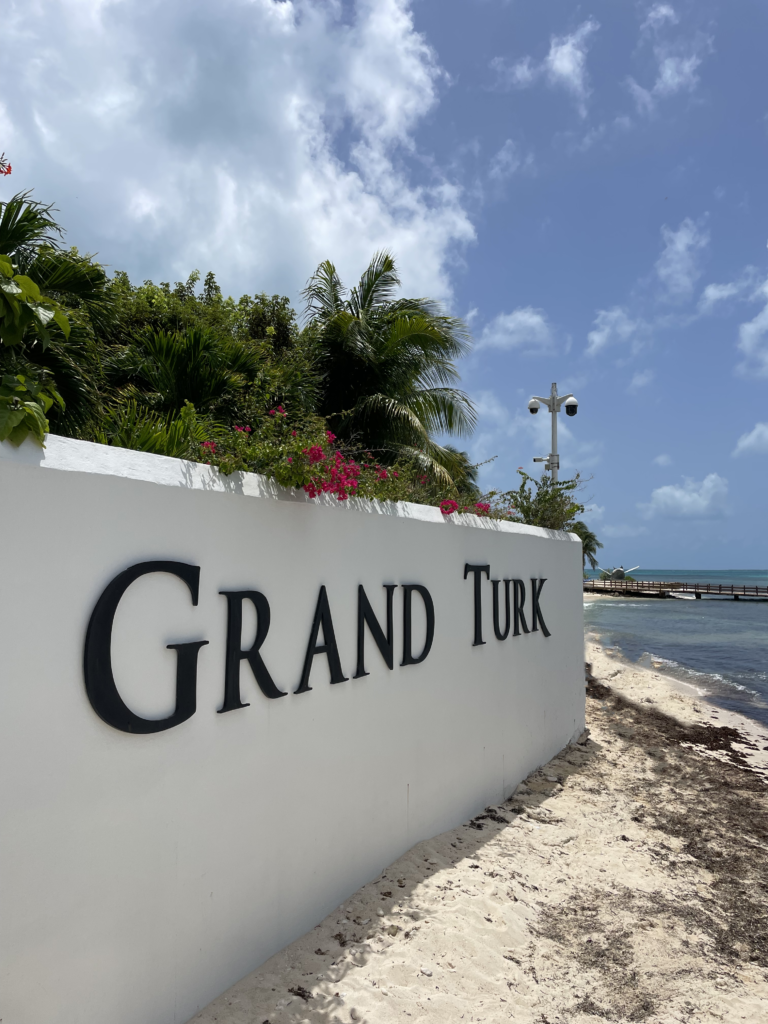 A Beach Lover's Paradise
Grand Turk, nestled in the Turks and Caicos, stands as a haven for those who cherish sun, sand, and the sea. As our Virgin Voyages cruise ship docked, it became evident that Grand Turk is tailor-made for beach enthusiasts. SunRay Beach, the island's picturesque shore, is a mere stone's throw from the port, offering a seamless transition from ship to sand.
SunRay Beach stretches for over a mile, providing ample space for beachgoers to unwind. The waters here are famously clear and tranquil, making it a perfect spot for swimming, snorkeling, or simply basking in the sun. Grand Turk's port is intentionally designed to ensure that visitors can enjoy the sun and sand without complications.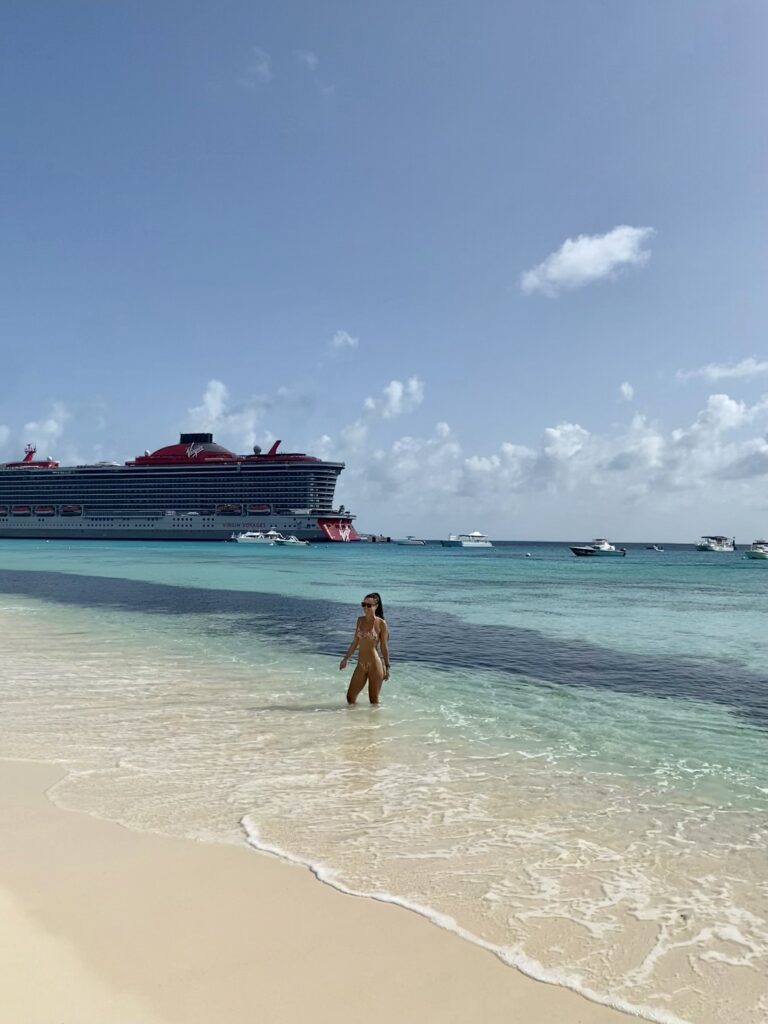 Dining on the beach
Indulgence at Jack's Shack:
Right along the beach on Grand Turk, about a mile down, Jack's Shack is a mainstay. This beachside gem not only provides relief from the Caribbean sun but also an opportunity to try the island's most popular dishes. Lobster, jerk chicken, and of course conch. Jack's Shack's menu is a seafood lover's paradise, with daily catches and delectable island specialties.
As you dine at Jack's Shack, you'll discover the true flavors of the Turks and Caicos. Pair your meal with a refreshing drink, and you'll have the quintessential Grand Turk culinary experience.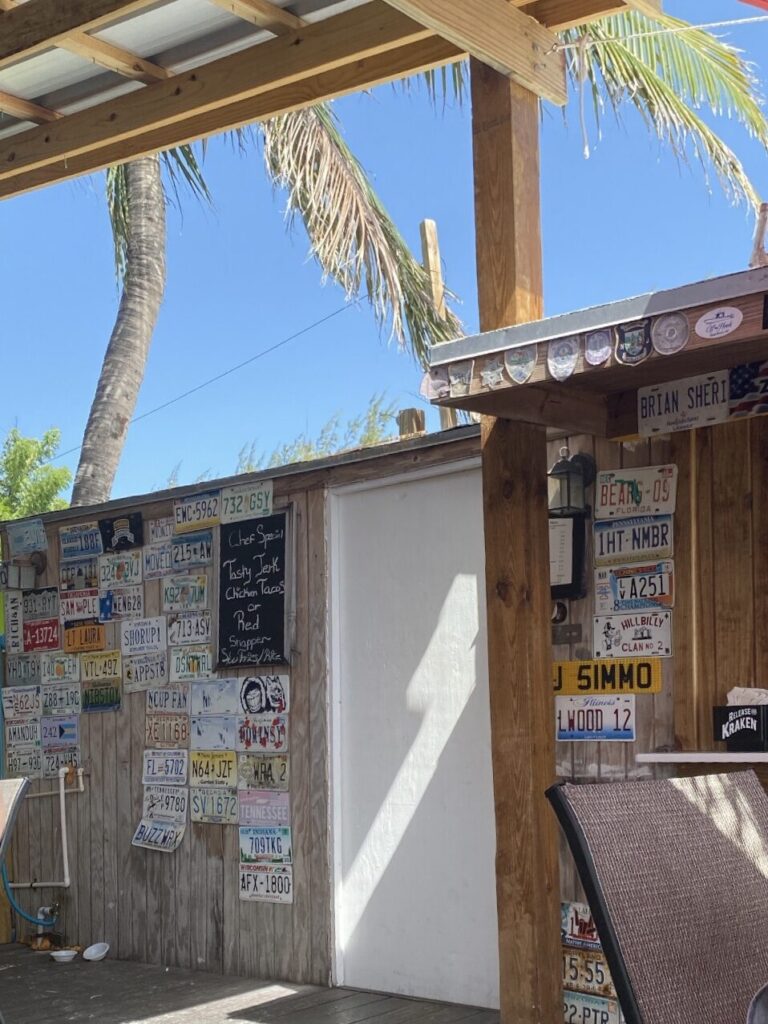 Exploring the Island
While the beachfront offers a serene escape, Grand Turk has much more to offer for those who seek activities and exploration. The island is well-known for a range of exciting options. For instance, you can embark on a clear boat photoshoot excursion or join a catamaran tour to uncover the natural beauty of Grand Turk.
If you're an adventurer at heart, consider activities like snorkeling, scuba diving, or even horseback riding on the beach. The island's marine life and stunning coral reefs make it a paradise for underwater enthusiasts.
Tips for a Great Grand Turk Port Day
Here are five tips to consider when cruising to Grand Turk:
Plan Your Beach Day: Grand Turk is renowned for its stunning beaches, and your cruise ship will dock right by one. Plan ahead by packing essentials like sunscreen, towels, and swimwear. You can easily spend your day lounging on the beach, so be prepared for sun and sea.
Explore Local Cuisine: Don't miss the opportunity to savor local dishes. Jack's Shack is a popular choice for fresh seafood. Try conch fritters and other Caribbean specialties. Exploring the local cuisine adds a flavorful dimension to your visit.
Book Excursions Early: If you're interested in island tours or water-based activities, like clear boat or catamaran tours, it's a good idea to book them in advance through your cruise line. These tours can fill up quickly, so securing your spot early ensures you won't miss out.
Stay Hydrated: The Caribbean sun can be intense. Remember to stay hydrated throughout the day, especially if you're spending time on the beach. Carry a reusable water bottle and refill it as needed to keep cool and energized.
Respect the Environment: Grand Turk is home to a delicate marine ecosystem. When snorkeling or participating in water activities, practice responsible tourism by not touching or disturbing the marine life or coral reefs. Always follow the guidelines set by your tour operators to protect the local environment.
By considering these tips, you can make the most of your cruise stop in Grand Turk and ensure a memorable and enjoyable visit to this beautiful Caribbean island.