Hey, I'm Jackie! Space by space I've been dying my tiny apartment. The building is an old Victorian and I love to use natural materials to bring nature inside.
In partnership with Pinterest Creators and as apart of the November Creator Fund program, I am building the tiny breakfast nook of my dreams!
Over on my Pinterest, I'm sharing exclusive highlights and behind the scenes of all of the diy projects I'm working on to redo my space.
Follow me on Pinterest to see the projects!
Faux Stone Pendant Lampshade
In this DIY, transform a cheap shade into a custom piece. This project uses the popular paint and baking soda technique. See the DIY
Coffee Table Upcycle: Fluted Dining Table (tiny space!)
See how I upcycled a coffee table into a tiny dining table, perfect for my space. Small apartment approved! Check out the project!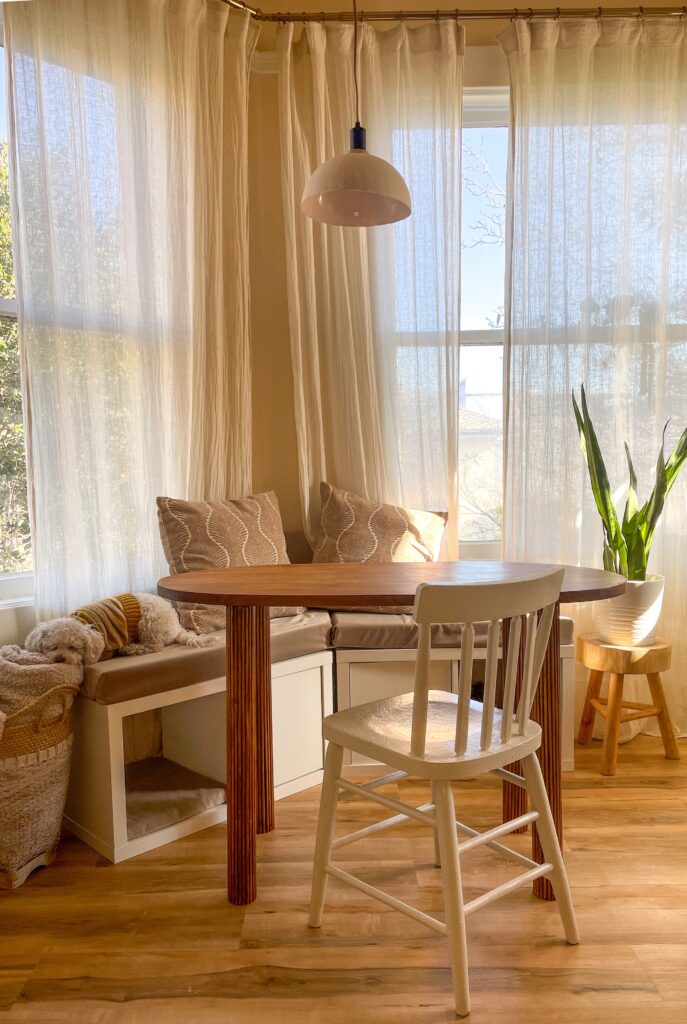 Faux Built-In Seating Ikea Hack
I love a good Ikea hack for renters. See how I turned Ikea storage into breakfast nook seating.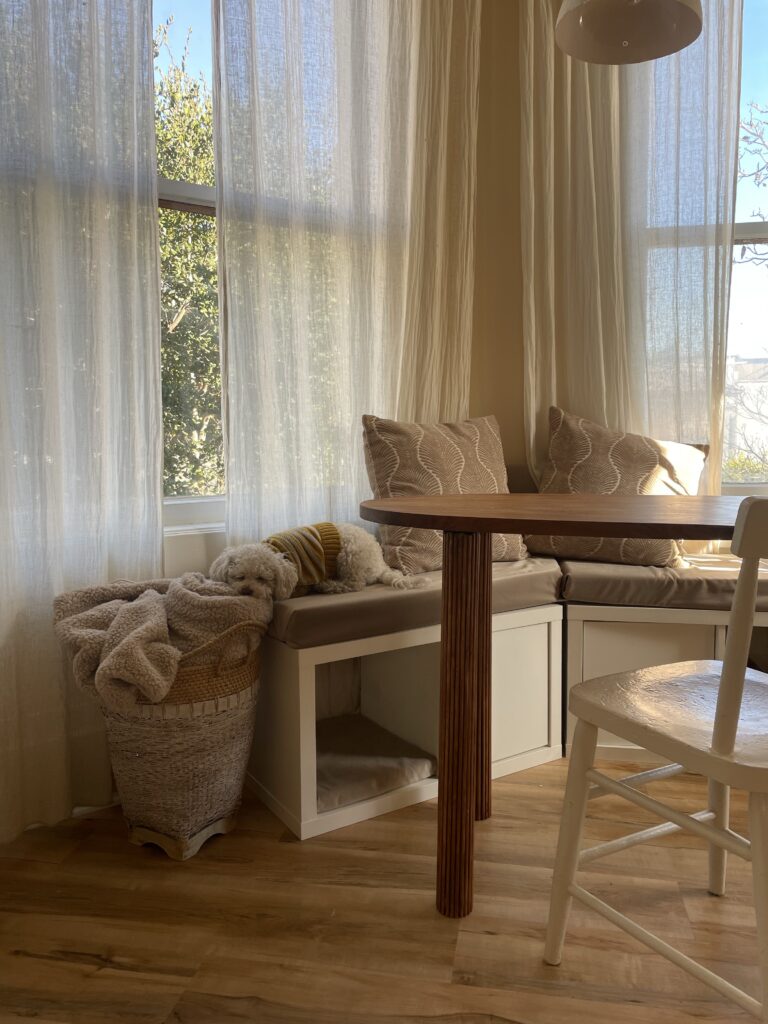 Fall Tablescape and Florals
Last, I thought I'd share some pretty florals I arranged recently on my new dining table ❤️