We're adding color to my counter with this diy project. I found these awesome glass mosaic tiles at the store, and used them to make a set of checkered coasters. For my space, I used yellow and orange, orange and white, and green and blue.
Love the pop of color these bring to my fairly neutral kitchen.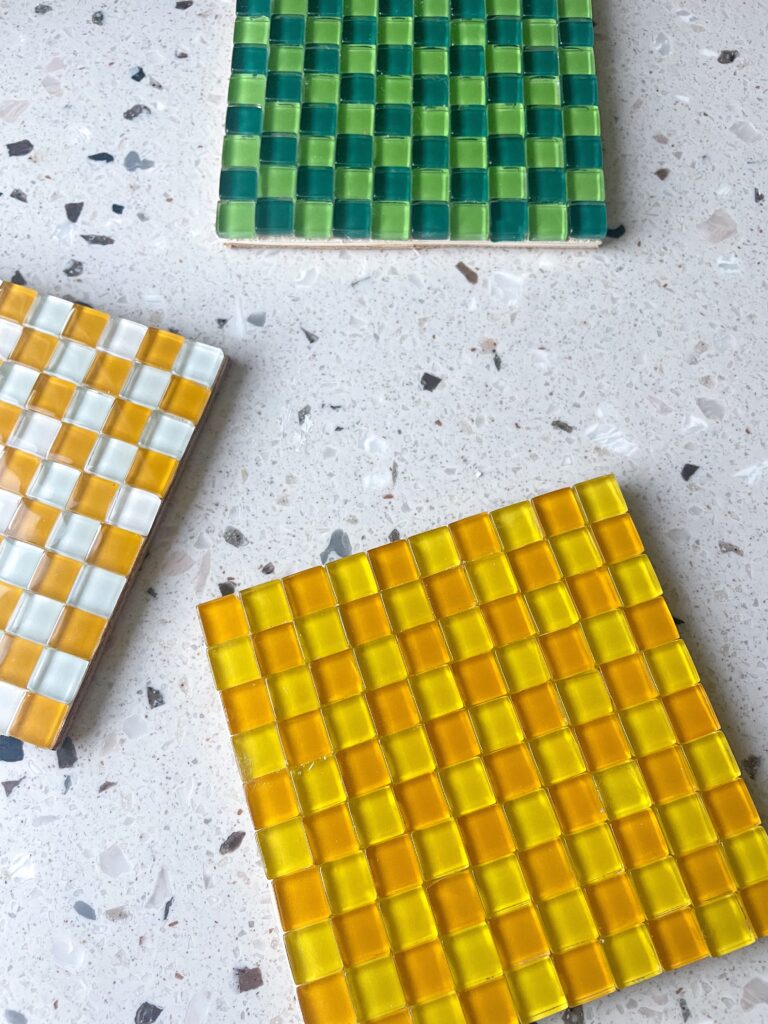 This is an easy project that you can totally customize! I found mosaic tiles at a local dollar store and see a ton of listings on Amazon – any color tiles you can think of.
I love how these coasters turned out! I might have to add a couple more to the collection.
Materials
Making the Coasters
Using all of the tiles from a couple of mixed bags of tile, I created 3 mix matched coasters. Below are the steps to make checkered tiles.
Apply strip of glue to edge of your wood square.
Place first row of tiles, alternating colors.
Apply another line of glue, followed by another row of tiles, this time starting with the second color. Continue on until you have a 10×10 square of tiles.
Trim down wood to fit your tiles. Sand to smooth edges.
Apply cork with adhesive to the bottom. Trim down any excess with a blade knife.
This is a super simple project, you can do to add fun pops of color to your space. Let me know if you try this DIY!
xoxo, Jackie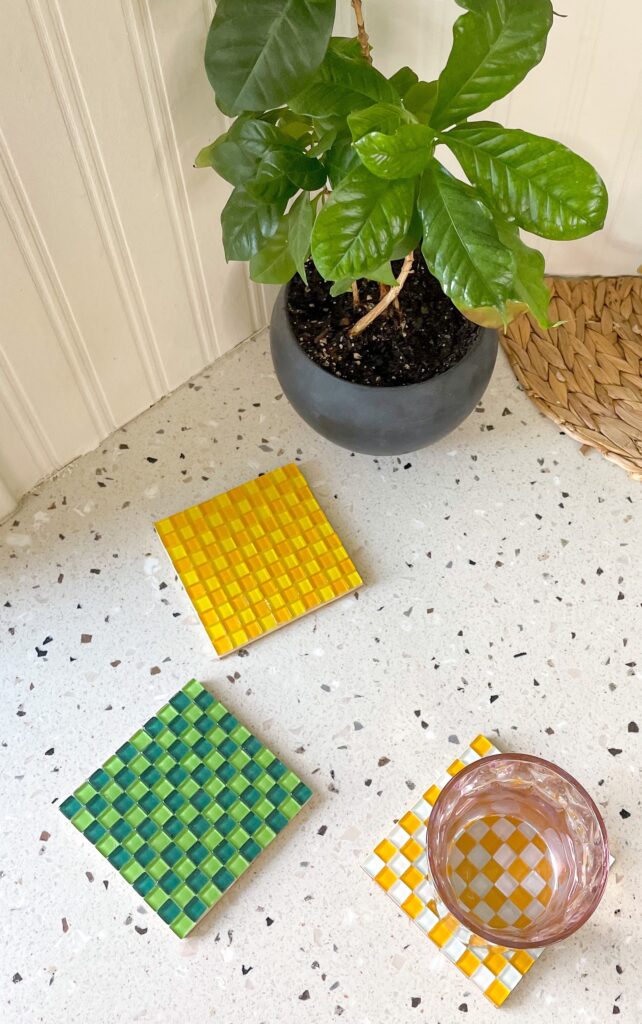 discover more diy projects