This old kitchen had quite a few open spaces around the cabinetry – quirks of an old home. In this post I share how I covered the last open cubby in my kitchen with cabinet skirting.
This post contains affiliate links. I make a small commission if you make a purchase using my link. I only link to products I think will be useful to you, thanks for your support!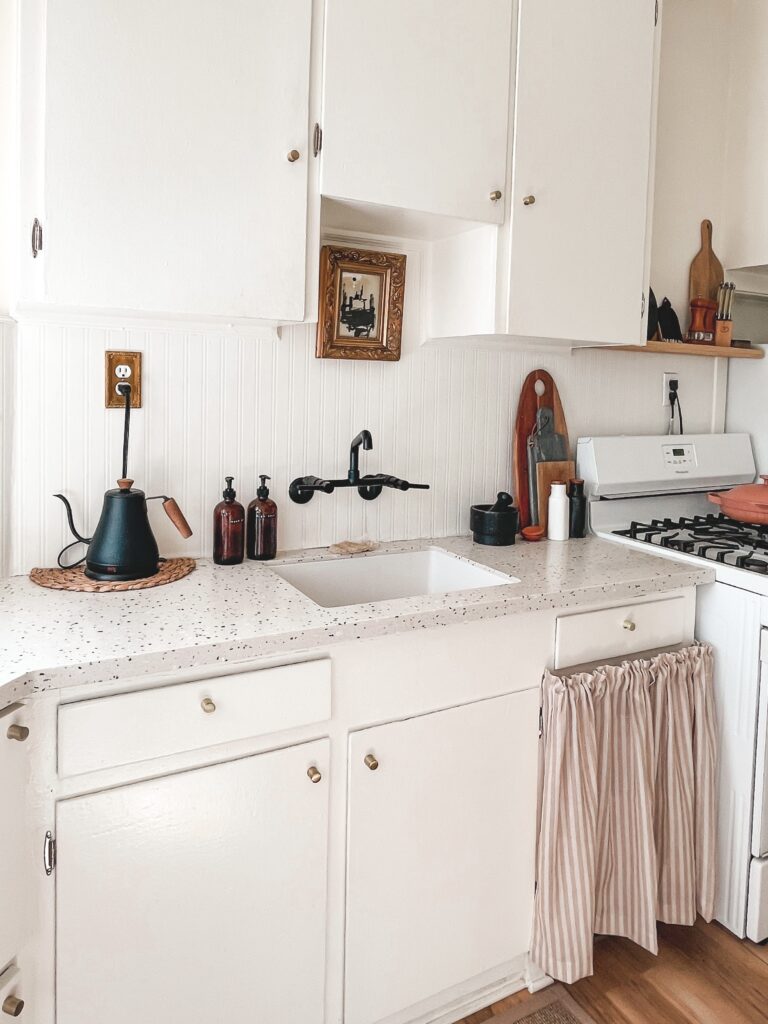 Over the last year, I added cabinetry to most of the open cubbies. However, I keep a basket storage solution in the last of the open spaces. And, while I'm happy with the storage solution I use in an open space next to my stove, it had started to become an eyesore with everything I store in the baskets.
Rather than use a door, I wanted to provide easy access to this space with cabinet skirting.
My DIY process
Inspo
It's safe to say I love linen. I use the material all over my apartment, my window curtains, cabinetry, and furniture all use the material.
In my little corner of Pinterest, I've seen and loved the mix of traditional styles with modern elements. Cabinet skirting is one of those elements that is making a comeback! In addition to being a useful coverup tool, cabinet skirting is a great way to bring in color or texture in a fun, yet classic way.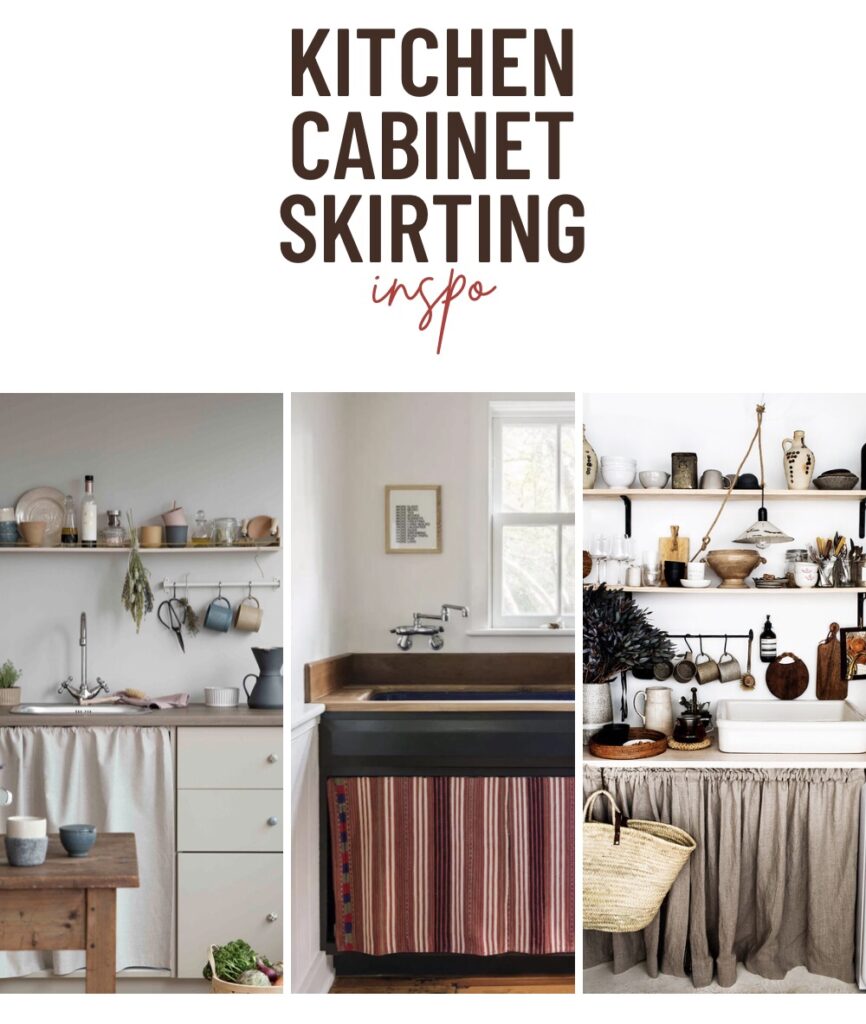 Sourcing
Much of the skirting I've seen on Pinterest looks pretty custom, with a built in rail. To achieve this look, I found a brass towel bar that was modern and sleek, yet had a very classic look. I was scrounging the web for the right bar, let me tell you! I had my mind set on a very specific look and price point, and didn't stop until I found this one at a small shop, Clove & Creek.
For the fabric, I knew I wanted something that in my color palette of beiges and browns but also something that added a little texture. I found a lovely striped linen fabric to use. Loved it so much, I also am using a longer version for a window in my kitchen. Here.
Placement
My kitchen is pretty tight on space, so placement was important aesthetically, as well as functionally.
I used heavy duty double sided tape to test out my placement before drilling my hardware down. I had a little space to play around with below a drawer and where the cabinet door swings open.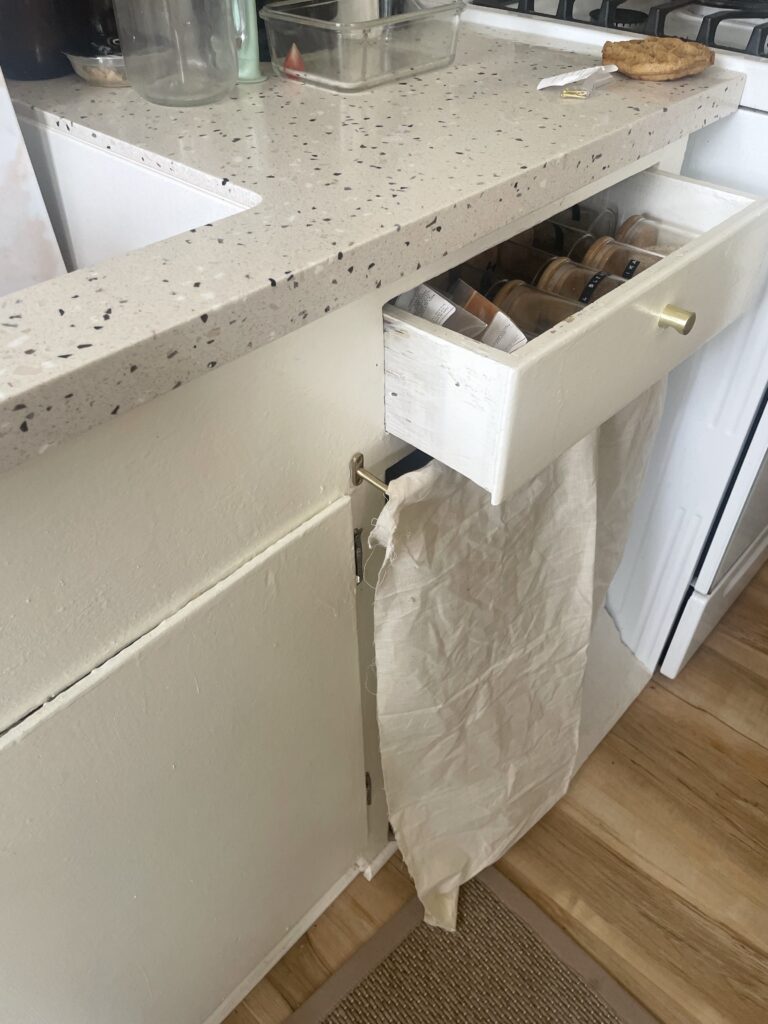 Last, I took final measurements with the bar in place, for the length of my custom curtains.