Growing up, my mom never missed decorating our home for the holidays. Not just Christmas and Halloween but every holiday, St. Patrick's Day, Valentine's Day – you name it we had decor to celebrate it. Well, I try to carry on that tradition, even if just in a small way, in my small apartment.
This year, I wanted to have a little fun while keeping it minimal. And so e the couch is truly the heart of my apartment, I thought it was a great idea to create a centerpiece for my coffee table.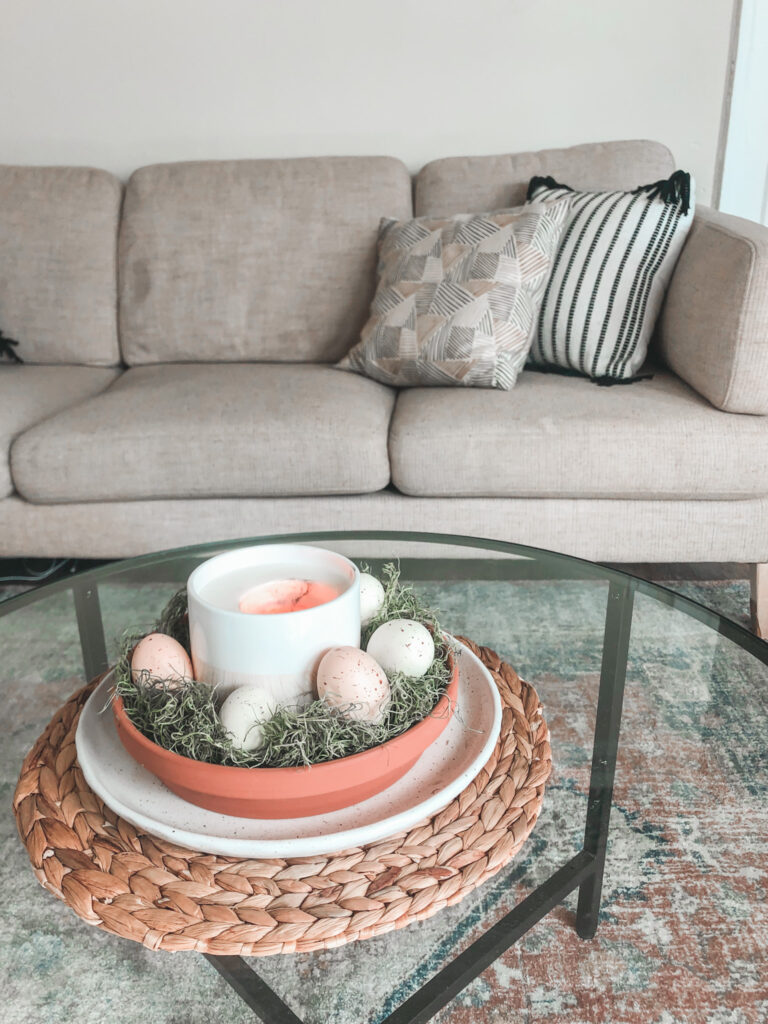 I love terra-cotta and wanted to bring the color into this arrangement. And true to me, I also wanted to make sure to incorporate some greenery. The result – an Easter gardenscape candle holder.
This is a perfect DIY Easter decor project for all my plant ladies who have extra terra-cotta laying around.
Materials
This post contains affiliate links. I make a small commission if you make a purchase using my link. I only link to products I think will be useful to you, thanks for your support!
I got all my materials (minus the candle) at Michaels, for under $10! Click to view the exact products. You can likely find similar items at other craft and big box stores.
How to create your centerpiece
The beautiful thing about this project is that it is really DIY-light project. There's no wrong way to put it together!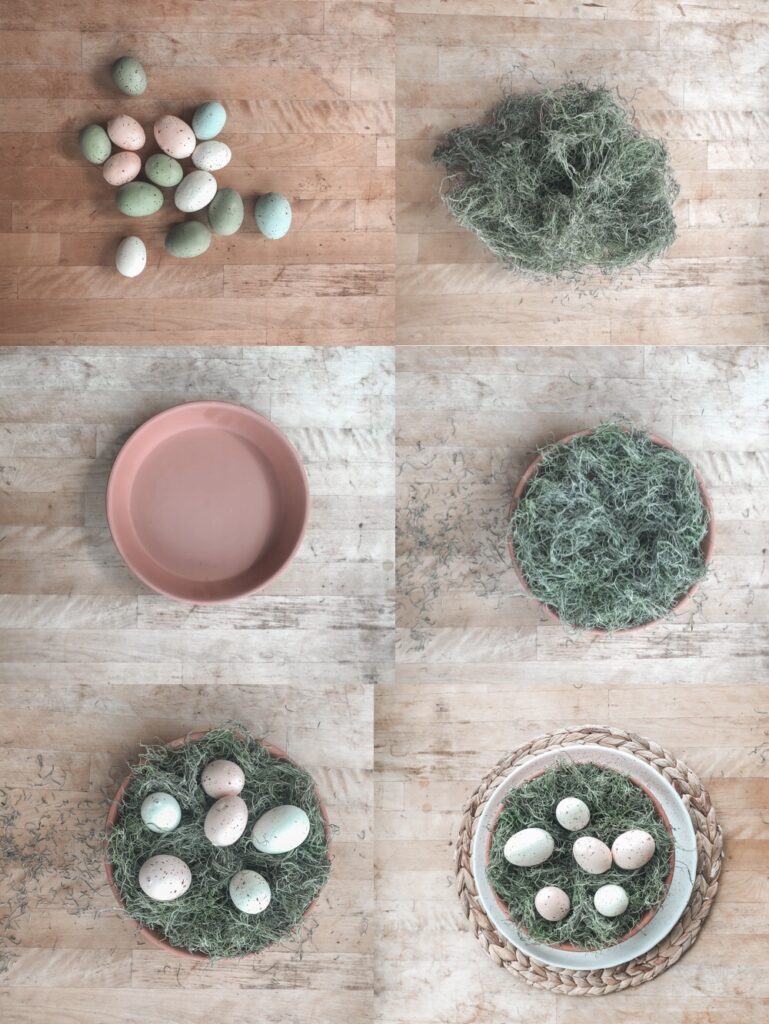 I separated my moss, pulling pieces to go into the terra-cotta. I filled it about an inch tall and folded all of the loose ends under.
I hadn't planned to add the candle, but after placing faux eggs on the moss. So, I ended up placing a candle in the center of the arrangement.
I DIYed the candle in the arrangement – check out that project here!
Last, I layered a few more items from my collection. I placed on of my dinners lates under the terra-cotta and then rattan placemat as a base.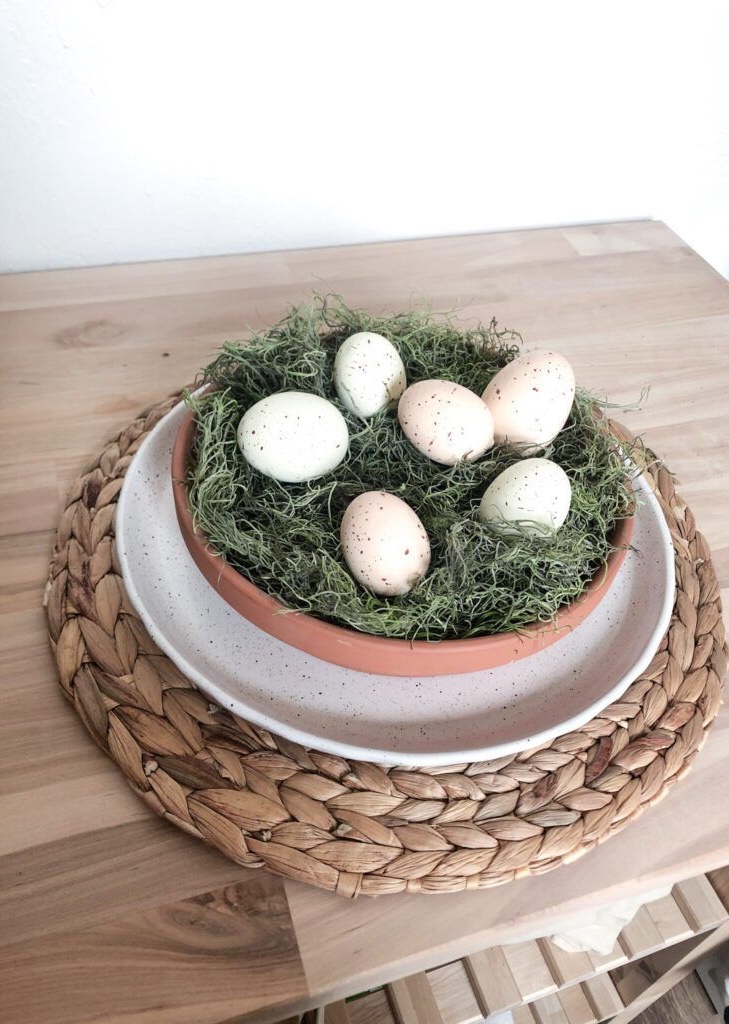 xoxojackie