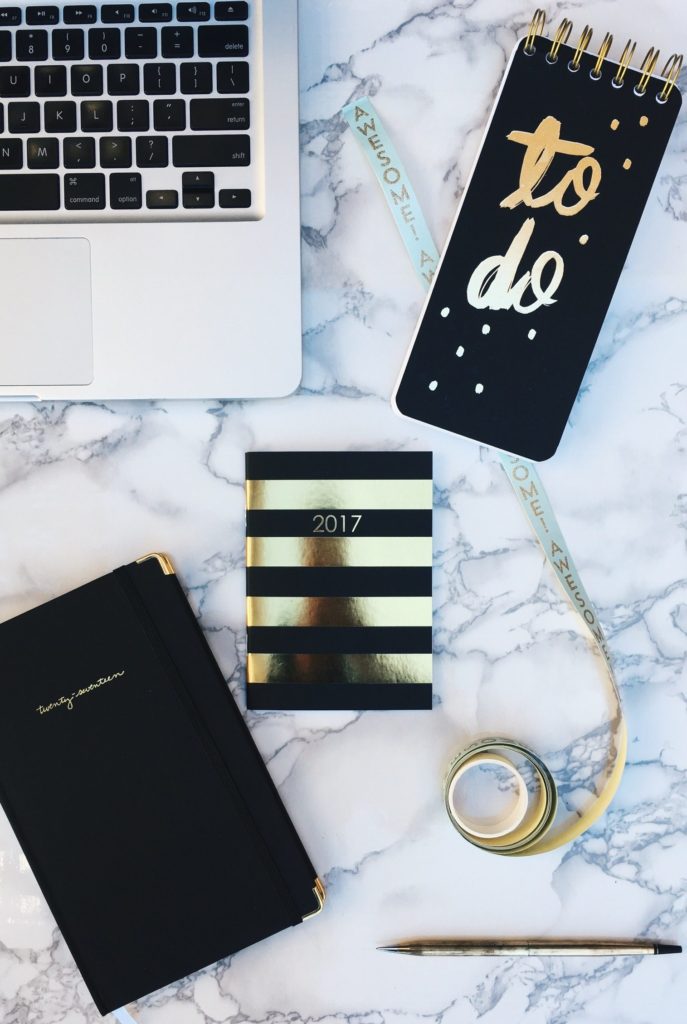 Sitting down to think about my goals for 2017 took a little longer than I thought it would. So much to reflect on and plan for the future. This year has been a rollercoaster- and I'm not even talking about the presidential election. It's been a year of learning.
While I have never been big on new year resolutions, I do believe the new year is the perfect time to think about improvements we can make on ourselves. With that, my 2017 goals are all about me and my development. It is such an exciting point in my life and this year I intend to improve a few key areas of myself.
PERSONAL GOALS
Single Tasking
I recently realized that I almost always am doing two things at once. Be it holding my phone while eating breakfast, or browsing my iPad while watching TV. I am aiming to do less of this, and placing more focus on one activity at a time.
Curly Care
2016 was a great year in terms of caring for my hair and embracing my natural curls. In 2017 I want to continue this practice and work volume. Maybe even jump out of my comfort zone to get a curly cut. Don't hold me to the last part, just a thought!
Travel
A major goal of mine is international travel. I have a few things planned, one coming up very quickly! So excited. I am also researching various possibilities for traveling abroad – fellowships, volunteer work, and more. Traveling to Costa Rica sparked my interest in traveling and now is the perfect time to accomplish a few of my bucket list destinations!
PROFESSIONAL GOALS
Organization
I wouldn't say I lack organizational skills, however, this year I am shooting to be as organized as I know I can be. The cute planners, pictured above, are a big part of this. I am a to-do writer, and usually lose the post-it I write it down on. So, sticking to a planner will be a big step towards achieving my organization goals.
xoxojackie Blog
Getting serious about my blog over the last few months has been both challenging and so rewarding. I see the potential and intend to strive to reach a number of milestones in 2017. Getting involved with the blogger community, improving viewership and increasing engagement are a few goals I have set for xoxojackie.
Career
Lastly, I am hunting for a career that I love. A career that I am passionate about and want to put my all into. Spending three years with a company that taught me so much, I am looking forward to applying all that I've learned with a new company that excites me. 

Looking back on these goals, there is a common theme. So I am calling 2017 the year of building! Building on the risks I took in 2016 and building myself into the person I know I can be. These are a bit personal to share, and I don't think I would have done so last year. All a part of this building. I am excited to give an intentional try and I hope you will help keep me accountable!
xoxojackie