Miami is the perfect NYE getaway, the dead of winter calls for a warm weather break and a little relaxation. All my previous trips to Miami were spent in South Beach, but this trip I experienced life outside of Miami Beach. Instead of staying on Ocean Ave., my gals and I ventured out and saw other parts of Miami – making for one of my most memorable trips. Take a look at my trip, and a few South Beach alternatives.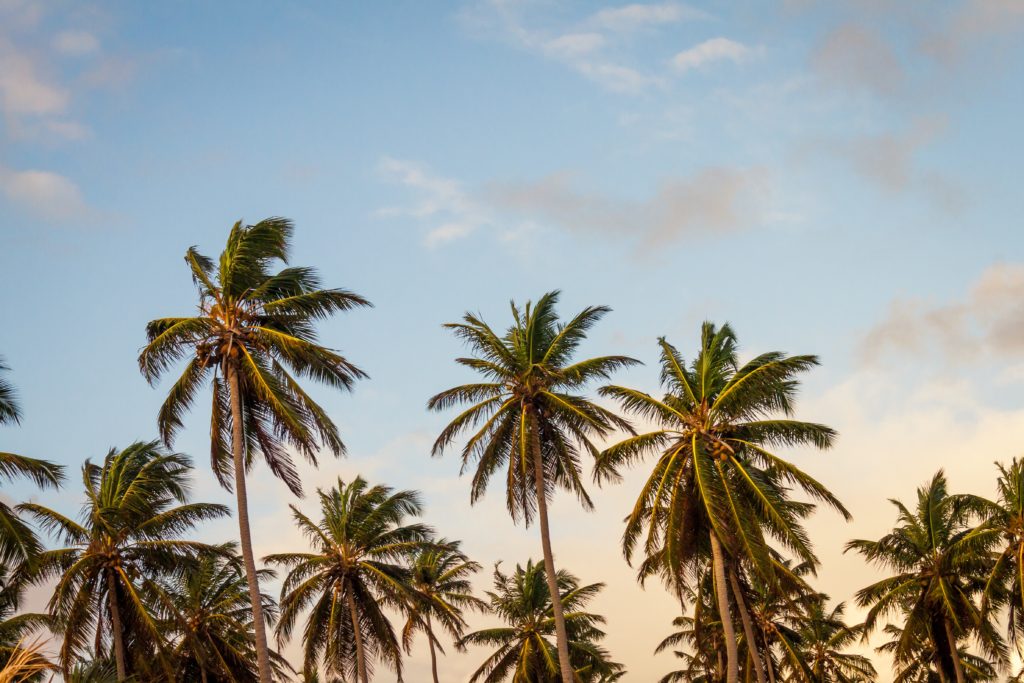 Coconut Grove, Miami
Staying off South Beach and in Coconut Grove was like being in a completely different world. Though downtown Miami is just a 10-minute drive, it has a completely different atmosphere. This quaint neighborhood features a town center, "Coconut Walk," with everything from hotels, restaurants, shops, to a Fat Tuesday. Even with all of this, it is all so calm and relaxing without the hustle and bustle of south beach. It was a perfect location for our group who was looking to chill out.
Coconut Grove dining:
Green Street Cafe was our daily stop for brunch
Harry's Pizzeria for wood oven baked pizzas
Fat Tuesdays for daiquiris
and Sandbar Sport's Grill to soak up the daiquiris
Wynwood
Our first night in Miami, we went out in Wynwood to Brick House. Wynwood is such a vibrant neighborhood, with bars restaurants and awesome street art. Brick House is an outdoor bar that blasts all the new and old school jams across the patio and dance floor. It was such a fun crowd of diverse people who all were having a great time. We spent hours at Brick House dancing and laughing. I loved Brick House for its casual vibe that is refreshing compared to the nightlife vibe on South Beach.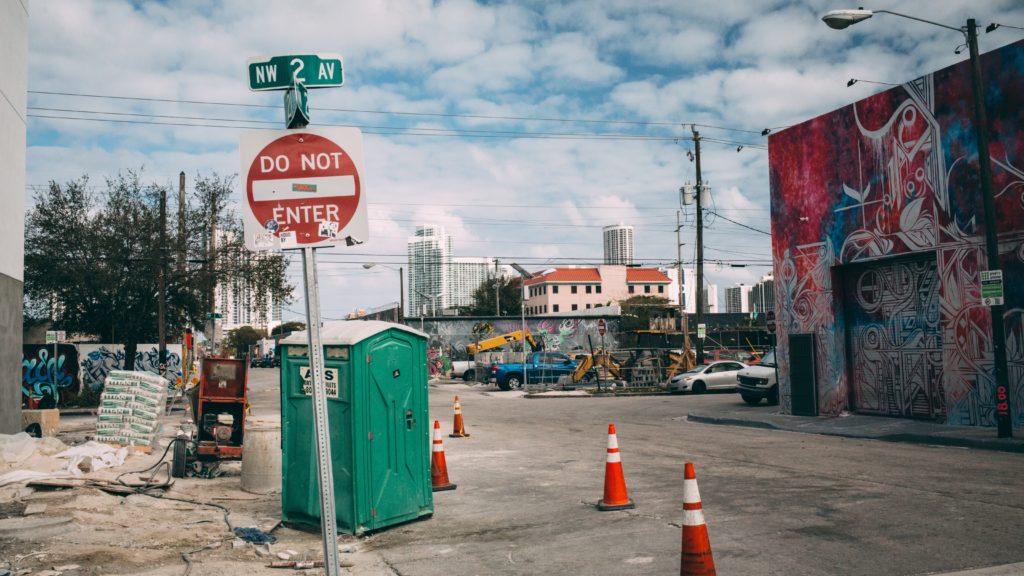 Fisher Island
Have you ever gotten on a ferry, in your car? Okay me either! Well, the only way to get to Fisher island is via ferry, and you drive your car directly on for the 10-minute ferry ride. After the exciting ferry ride, I spent an afternoon on the small private island that is only accessible by residents and vacationing guests.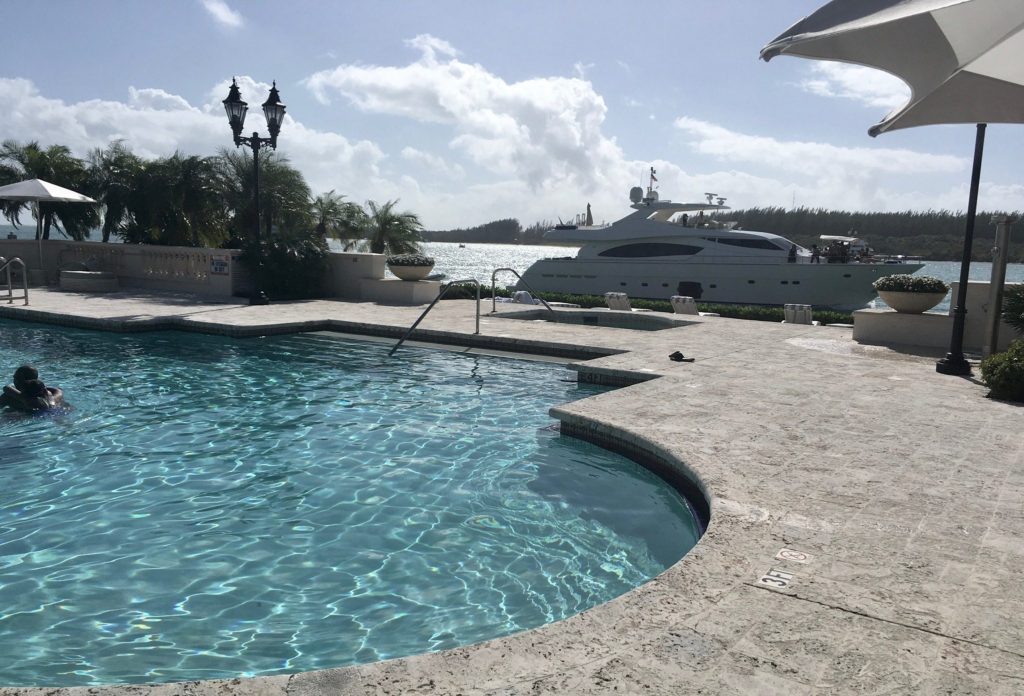 We spent the afternoon at one of the pools which overlooked the ocean canal and downtown Miami. I tell, you amazing view! All afternoon yachts passed as we soaked up the sun and splashed around in the pool. Fisher Island is the epitome of Miami luxury.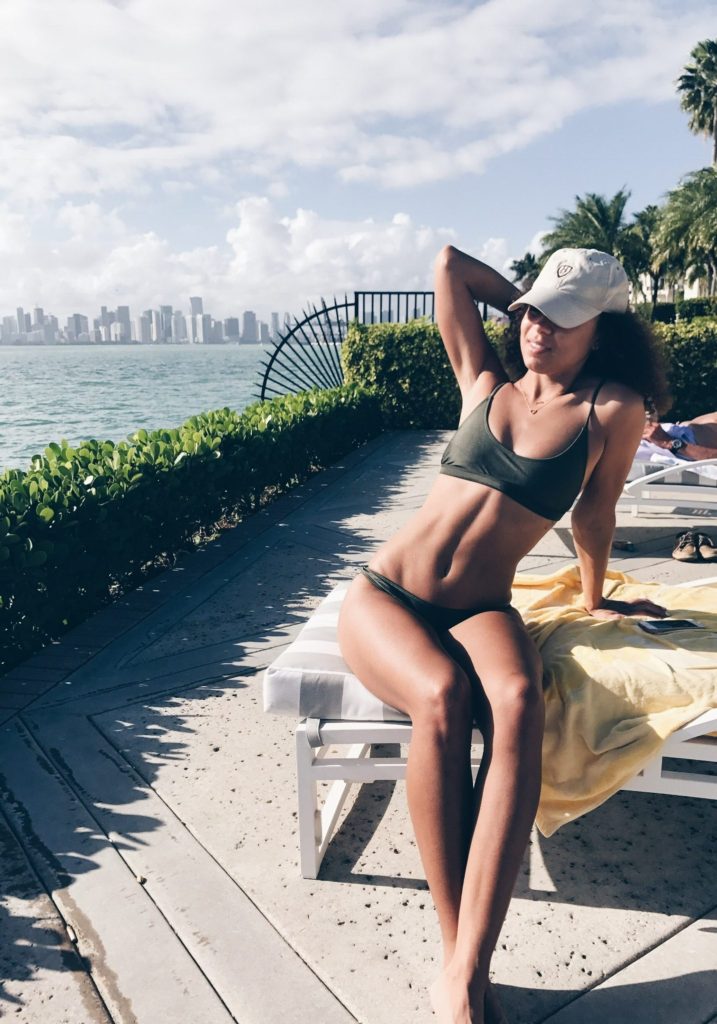 A weekend stay will run you about $1000 a night, but if you have the opportunity to visit, please take it!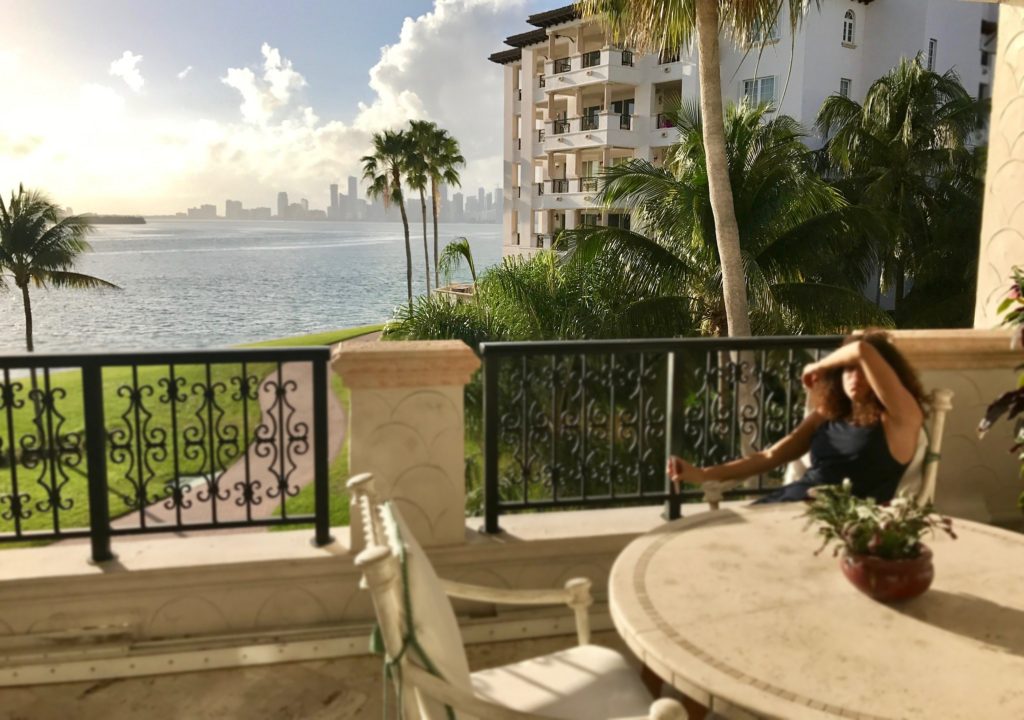 After this trip, I may never do Miami the old way. The change in pace was perfect for ultimate relaxation, I may need some convincing to stay on South Beach again. Just remember, there are options if you're thinking about a Miami getaway.
xoxojackie