Don't you just love air plants? They are so cute and are perfect for spaces where potted plants can't survive. I'd been wanting to add air plants into my home, but wasn't quite sure how to use them as decor. Since I was recently gifted a few air plants, I figured it was the perfect opportunity to create an air plant display!
You know you're the resident crazy plant friend when your gals give you leftover air plants.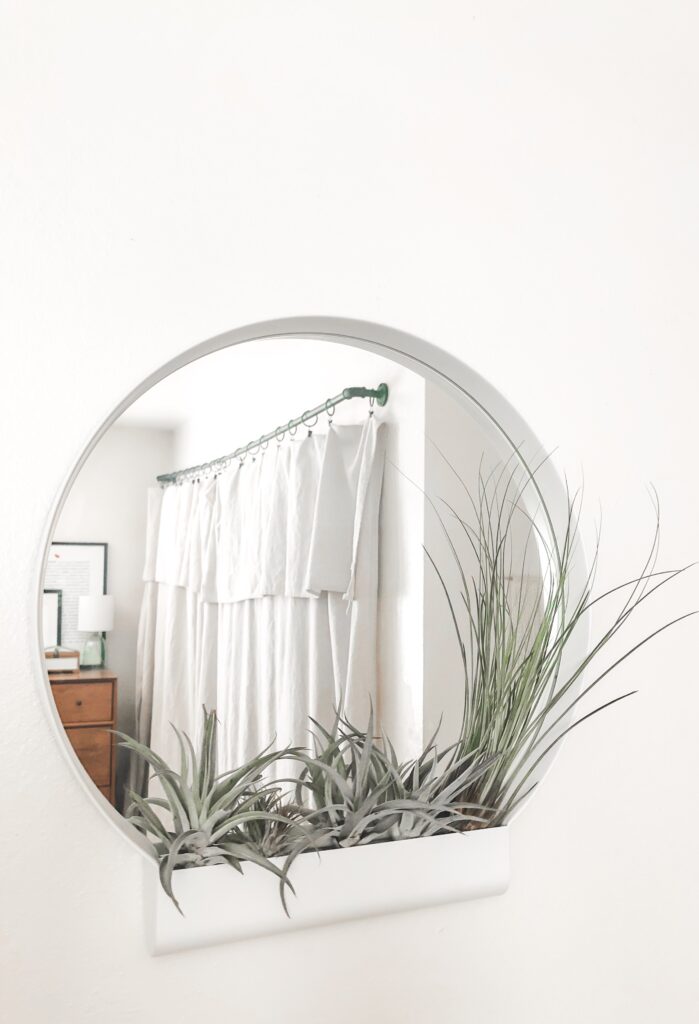 I decided to utilize a mirror that is already hanging in my home. The IKEA YPPERLIG mirror (a collaboration with Swedish design house HAY) is a really unique piece that has a handy little shelf along the bottom.
The shelf has been sitting empty for the most part, occasionally I'd put a photo or postcard in the shelf, I really didn't know how to decorate it. Turns out, the mirror is the perfect space for an air plant display!
My goal was to use materials from around my home and spend zero dollars to create a display for my new plants. I was also searching for a way to add air plants without adding unnecessary clutter to my home #mariekondo4life. And since the plants were gifted to me, I achieved all my goals!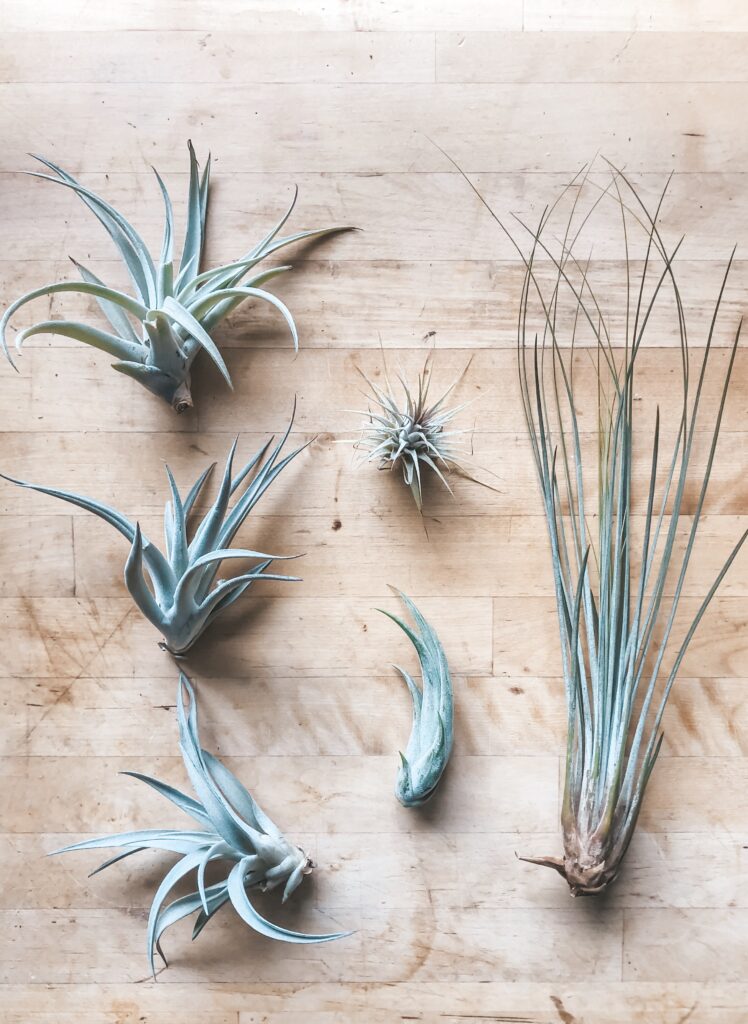 Display materials
A variety of air plants
Masking tape
IKEA YPPERLIG Mirror sold out
DIY air plant display
This is a pretty quick design job. To achieve this look, I laid out my air plants and experimented with the air plant placement on the shelf until I found what I liked.
The larger plants keep themselves in place, but for the smaller ones, I made small tape loops, and secured the plants to the inside of the shelf. If the tape isn't holding them in place, you could also secure your plants with a hot glue gun.
That's it! Just air plants, a mirror, and a little tape.
Caring for your display
I'm by no means an expert on air plant care, that being said, I do care for my plants and keep them healthy and happy. To do this I:
Spray my plants if they are permanently fixed in an arrangement. 1x week. (ie if you choose to glue them to the mirror)
Soak your plants for 5 minutes, then turn upside down to dry out, if not attached. 1x month.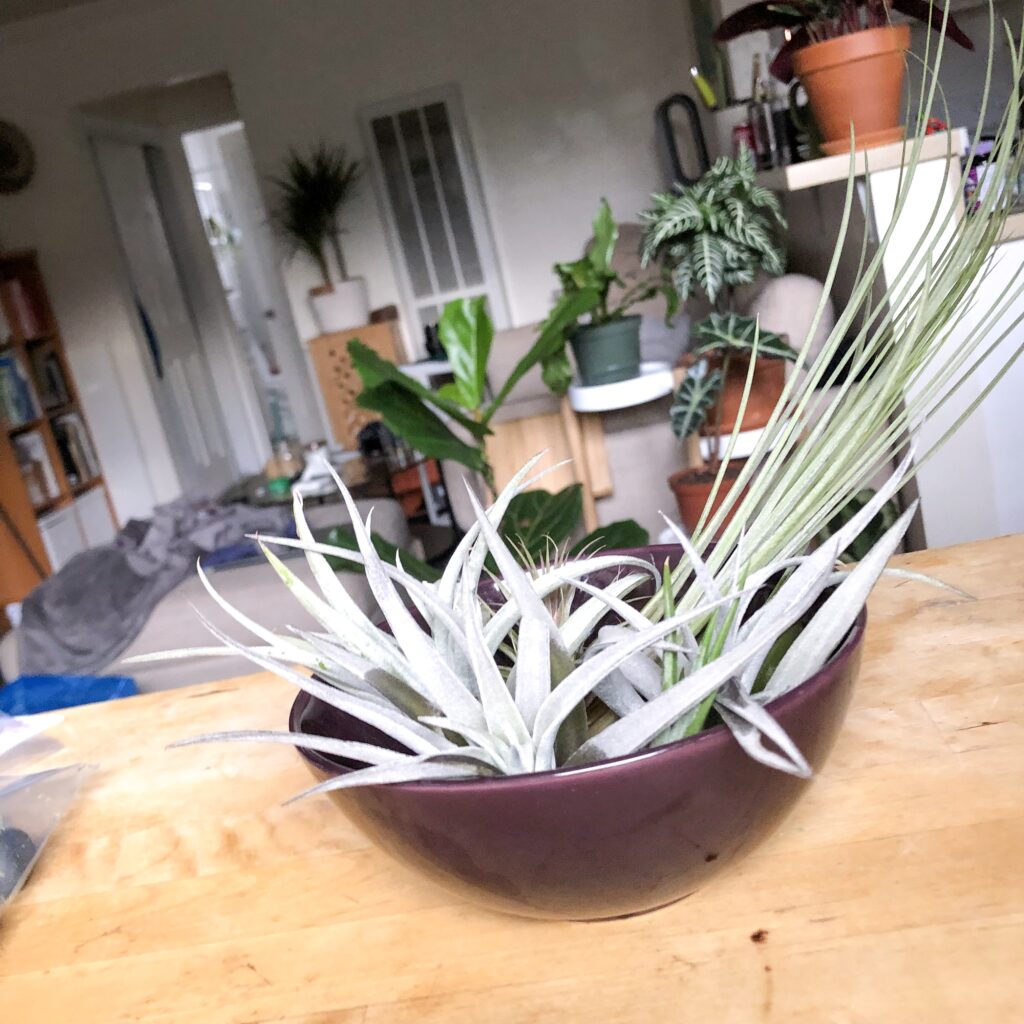 Since this arrangement is loosely attached, I can easily take the individual plants off of the shelf every month to give each plant a nice soak. If you keep up the watering, your air plants will last a long time.
Such a perfect way to add a little green into a dark corner or other space that is difficult to grow plants otherwise. Even if you have plenty of light, an air plant arrangement is a super easy, low-maintenance option for anybody.
Have any ideas other ideas for incorporating air plants into decor?
xoxo, jackie
For more, check out plant care tips & diy projects.
save this project for later