Portland is a plant shopper's dream! I recently spent the weekend in town for a wedding, and of course, made it a point to check out a few of my favorite plant shops! During the trip, we squeezed in 3 shops I'd been eyeing, and they did not disappoint.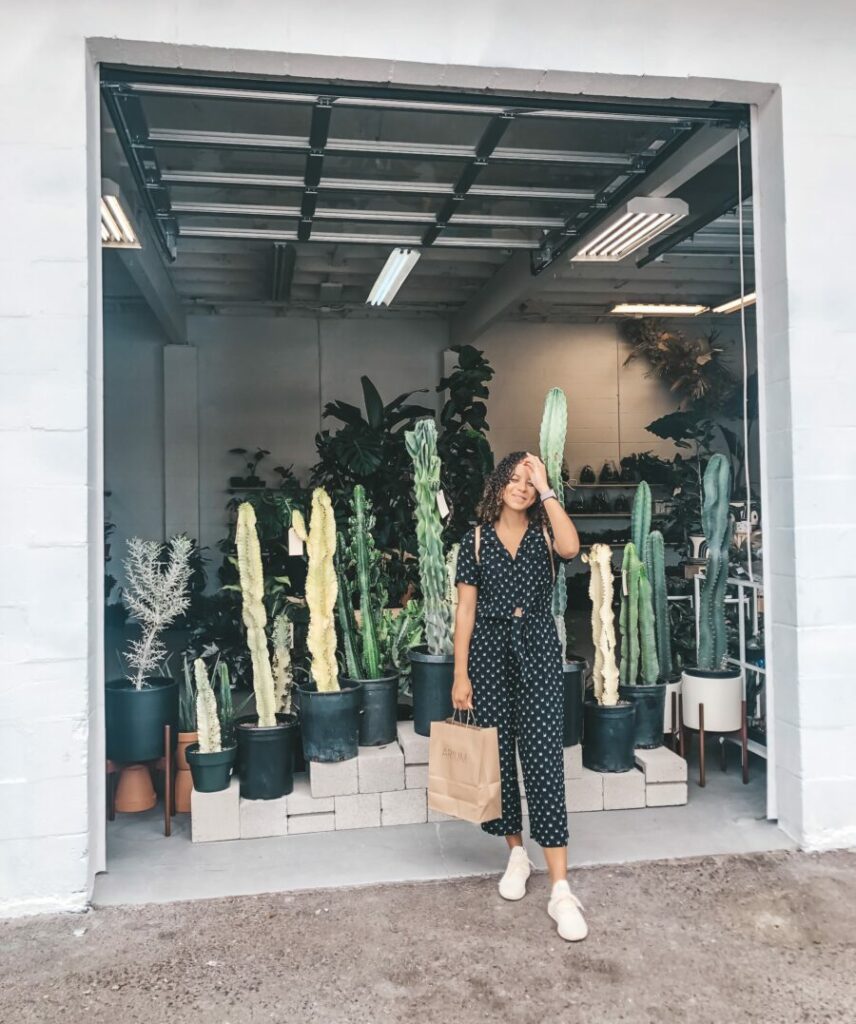 Anybody else spend way too much time checking out plant shops on Instagram? Even though many won't ship to Northern California, I love to see how plants grow in the North West. Though there are what looks to be dozens of shops in Portland – I picked these three because of their great aesthetic and rare plant collections.
I was so excited to pick up 3 plants to add to my plant shelf during this trip. We picked up a hoya kerrii, hoya hindu rope, and a calathea ornata – all are small plants that have been hard to find at a reasonable price in the Bay Area. Check out where we shopped! 
Arium Botanicals
This shop is located in a quiet neighborhood in what used to be a car repair shop. Don't let the lack of signage fool you – this shop has an amazing collection of well-cared-for plants. The team is super knowledgable and because it is in a nice, large space, you're not bumping into other shoppers. The prices are fair and it's a great place to pick up rarer plants.
ariumbotanicals.com / 2046 NE Martin Luther King Jr Blvd, Portland, Oregon 97212
Pistils Nursery
You've probably seen this one on the gram. This popular shop is located in the heart of Mississippi street and brings in a lot of foot traffic. The shop has a wide variety of plants, including plants that can be hard to find elsewhere. Pistils also has a large collection of beautiful ceramic pots to house your plants.
pistilsnursery.com / 3811 N Mississippi Ave, Portland, Oregon, 97227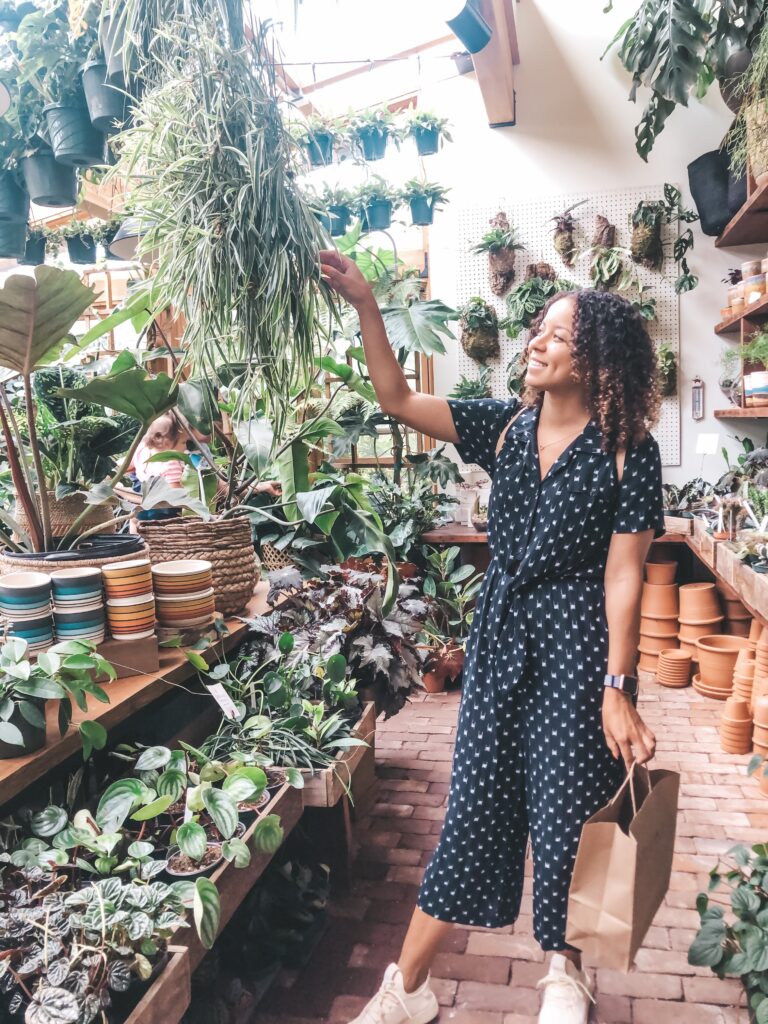 Hammer + Vine
This shop is a destination for all things cute. They have traditional house plants, of course, but also have a big selection of air plants, terrariums, and cute gifts. A great stop to pick up an adorable house warming gift for a friend. The team also sets up shop at the Saturday Market every weekend, so if you're planning on exploring the market, you can also swing by the cute pop-up shop. #cute
hammerandvine.com / 2190 W Burnside St., Portland, Oregon 97210
Portland has some of the best plant shops around! Where should I head next?
xoxo, jackie