Who knew a shelf could bring so much joy? Not just any shelf, a shelf that now houses a number of our plants! We got this shelf both to make our plant display more attractive, but also to consolidate and free up space (most likely to add more plants). The end result, my new favorite view!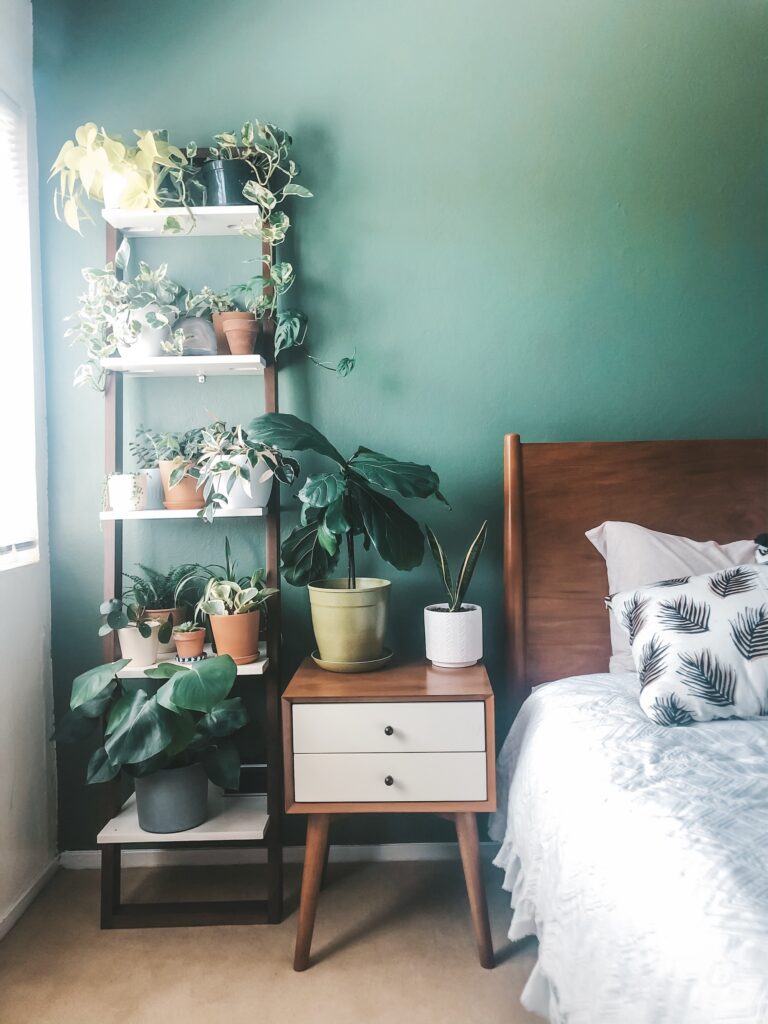 Let me tell you about my new favorite view in my apartment and how you can achieve a similar look. But, first, I'll share how it came to be. As our plant collection grew, I started researching new ways to showcase it all and also take up a little less space. While I love looking at my babies, they were starting to overtake all of our table tops and stools. My solution – a plant shelf.
The shelf
It took us a couple of months to decide on the perfect shelf for our space. Since we are in a pretty small apartment, every inch of space is important to us! Eventually, we settled on the narrow leaning ladder shelf from West Elm. We love it because they have it in two widths and the narrow width is perfect for our space!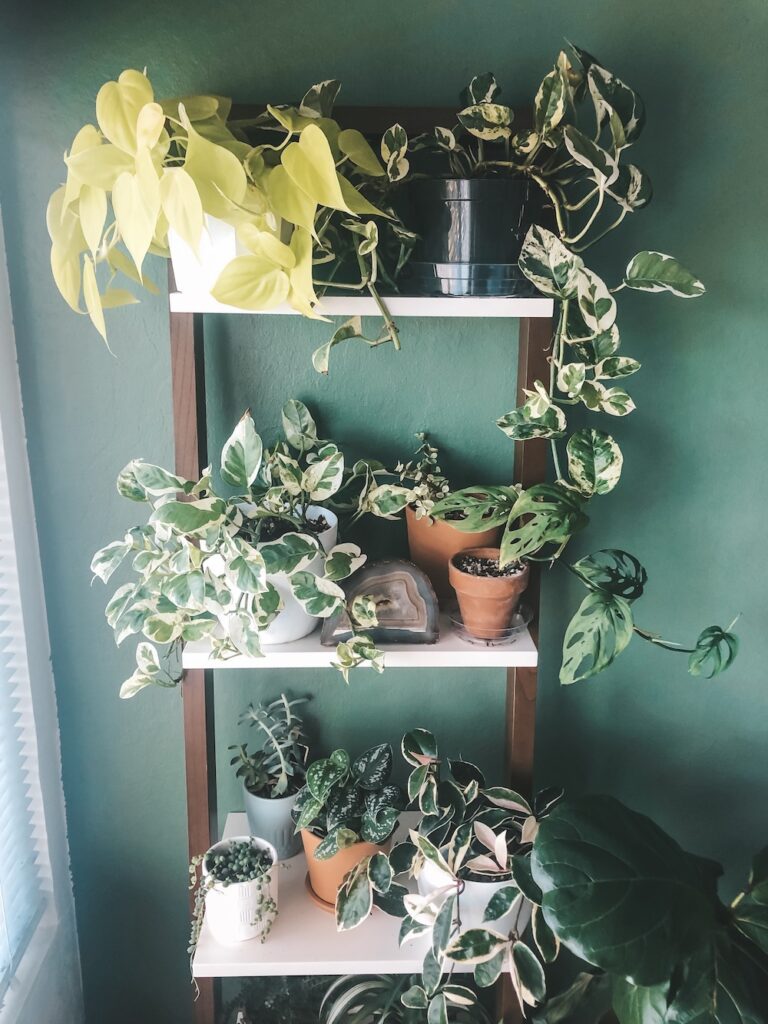 I'm a huge advocate for vertical gardens! This shelf stands where a stool once held 2 plants – but the shelf is holding nearly 20 plants! In small apartments, like ours, shelving lets us keep a large collection without taking over the entire apartment.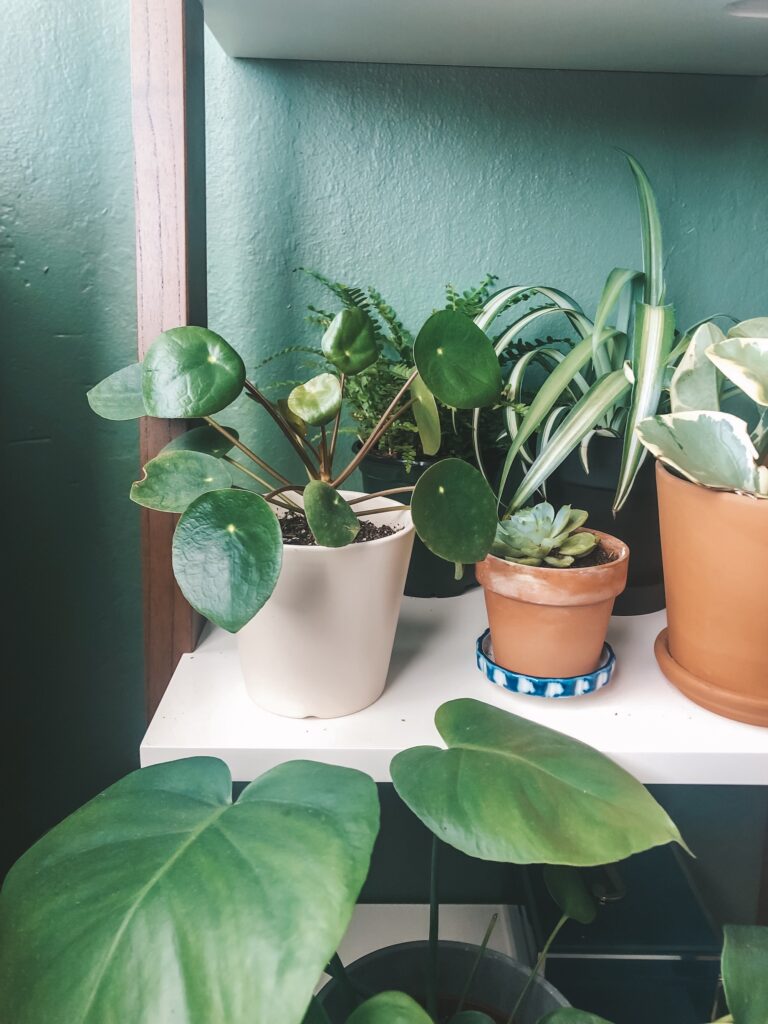 Also, because we only have 2 large windows on opposite sides of the apartment – window space and sunlight are commodities! The shelf is situated about a foot away from a south-east facing window, and generally every plant we've placed in that window thrives. Because of this, we thought this would be the perfect location to house a group of plants.
Plant Shelf Styling Tips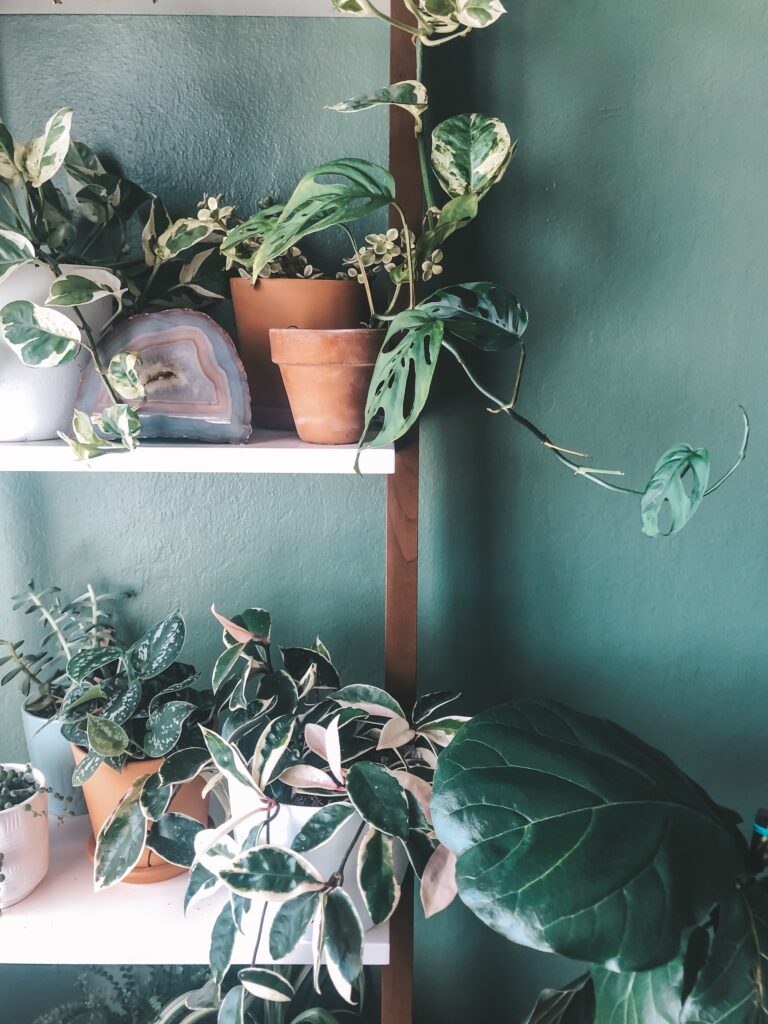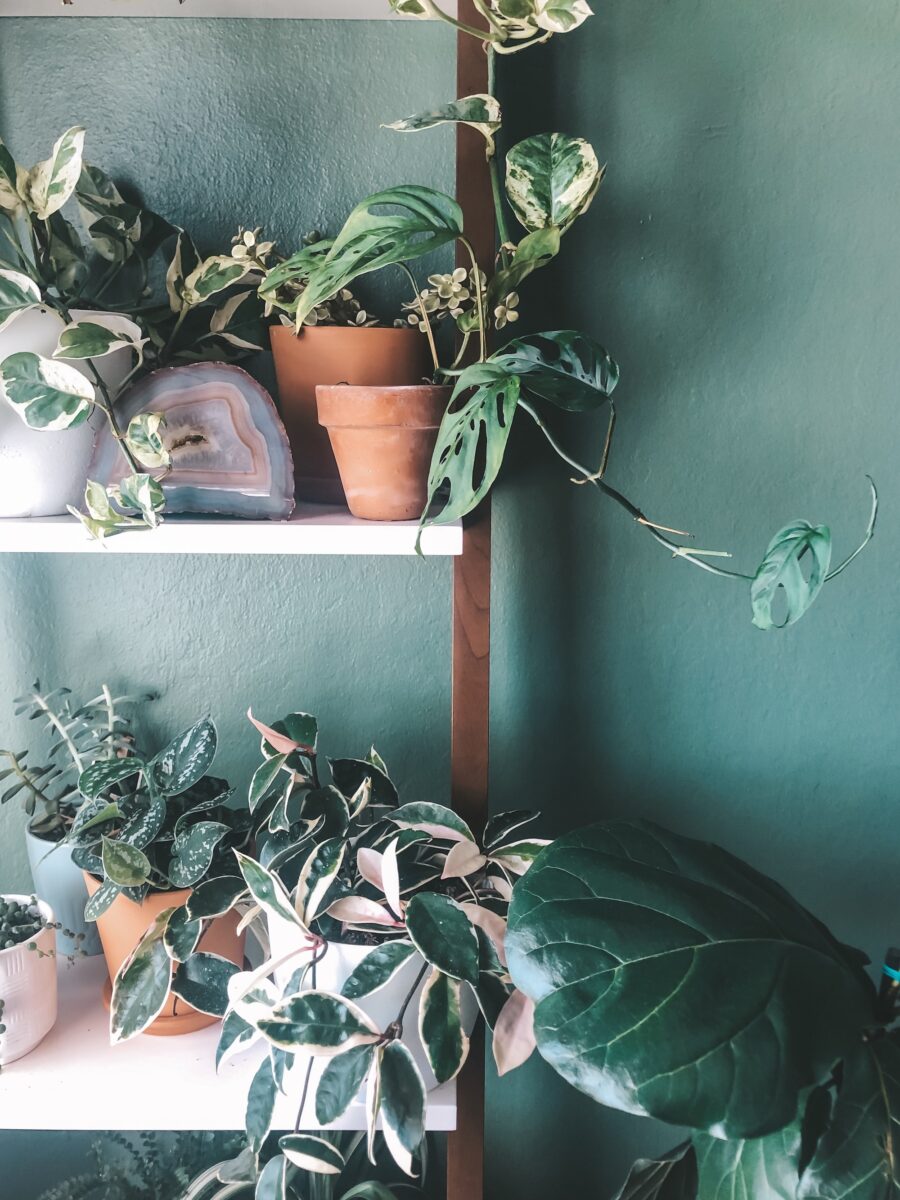 Each shelf has its own personality, which I love! To achieve this look, I played around my existing plants, shifting each one until I found the look I wanted. Here are a few tips:
Layer plants. Use the entire shelf and place plants behind other plants to create depth. I love the look of multiple layers of plants, try it out and add some dimension to your shelf.
Allow plants to trail. Shelves are perfect for viney and trailing plants to grow! We have 3 on our shelf, and we're going to encourage the plants to trail down the sides.
Adjust for sun. Monitor the sun and arrange accordingly. The sun will likely hit each shelf differently, so you should be aware of your plants' needs and place them in the best spots to get the right amount of sun.
Add in decor. I pulled a stone and small basket from other shelves in my apartment for added decor on the shelf. While you want your plants to be the focus, accessories can help to make your shelf feel complete.
Keep experimenting. Your plant shelf doesn't need to be a static display. Like with all my other plants, I love moving and rearranging plants!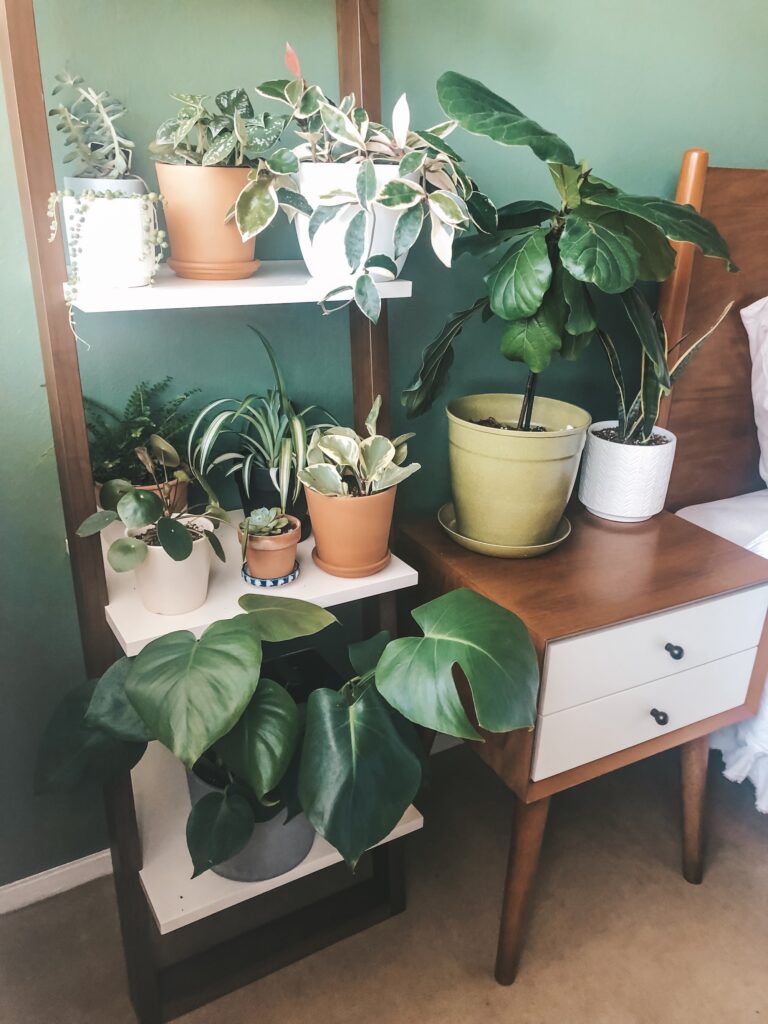 After you find the placement you like, don't forget to snap a plant shelfie!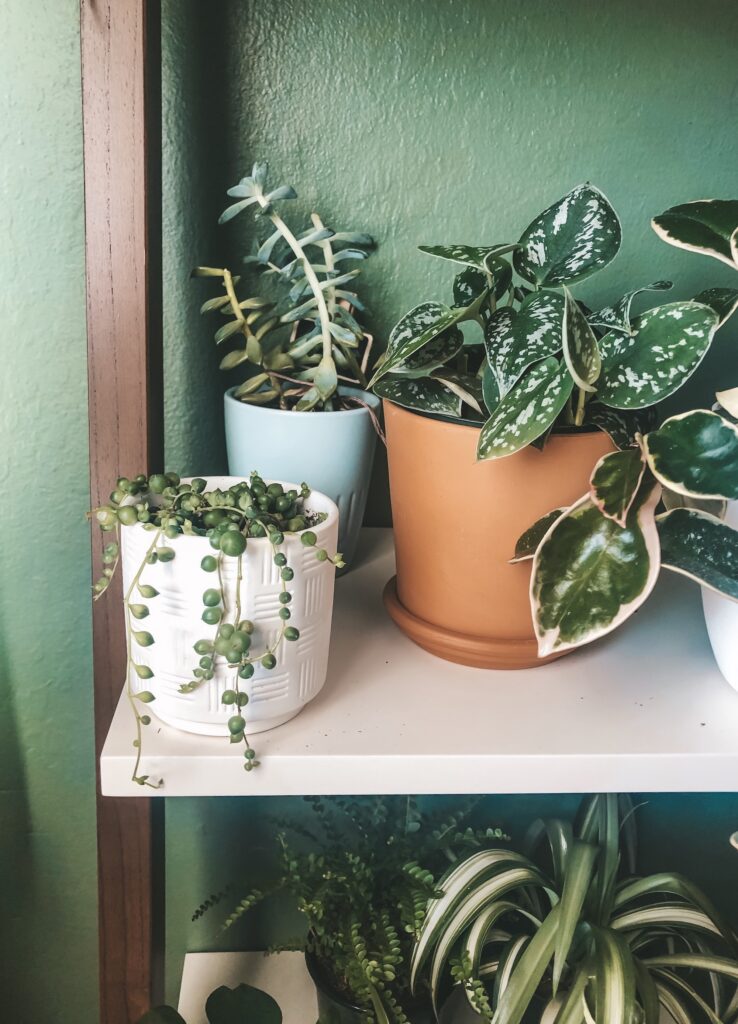 The plant shelf is a great way to showcase your plants while getting the most use out of your space. Have any additional suggestions for styling a plant shelf?
xoxo, jackie
save this plant shelfie