Living in a small apartment, you may think you don't have enough space or the right conditions to maintain plants, but that's not true! Even in the smallest of apartments, you have the ability to keep thriving plants. Don't let limited outdoor space prevent you from trying out your green thumb. From herbs and veggies to flowering plants and trees it's possible to grow beautiful plants in less space than you may think.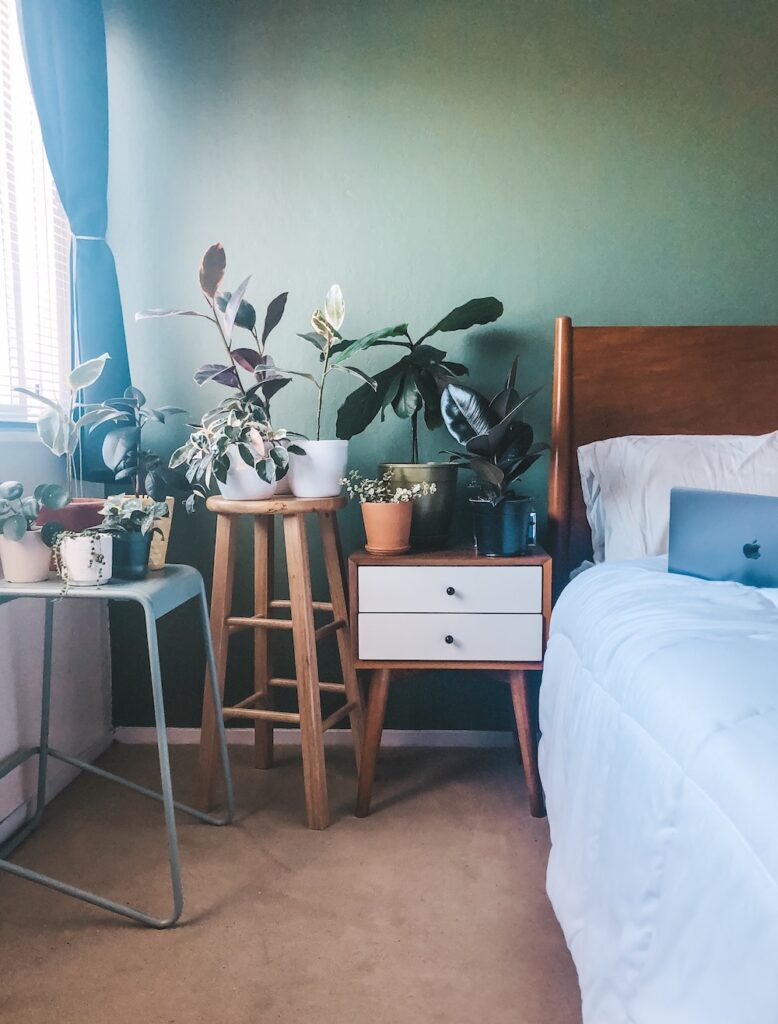 Take me, for example – Rodney and I live in a small, 700 sq. foot apartment that has no outdoor space. Oh, how I long for a deck. In our apartment, we have just over 30 plants that are all happy and thriving. This took some time though, and in the early days, we went through a fair amount of trial and error in figuring out the right plants for our space. We now have a better understanding of our space and love the idea that we're able to bring the outdoors into our small space!
Whether you're looking to give your green thumb a try or are ready to take your indoor gardening to the next level, check out a few of my favorite tips for gardening in a small, urban space.
Beginner Tips
Ok, so you're just getting started? Maybe you've killed a plant or two and don't understand what keeps going wrong? These tips are for you.
Understand the space in your apartment
Which direction are your windows facing? Do you open your windows, or keep them shut? What is the humidity level in your space? Do you travel often or forget to water your plants? It's important to know the answers to these questions before investing in any plants.
Some plants, like the spider plant, love humidity, and others like aloe or succulents are fine in dry climates. Once you understand your space, you'll be able to do a little research figure out the plants that will work best in your apartment. If you don't trust you're own online research, visit your local nursery with this information and a few photos of your space, and they'll be able to point you to the right plants.

Start small
While your Pinterest board is probably full of large tropical trees – start with manageable tabletop plants when you're just getting started. Care for a couple of plants, in the beginning, before jumping right into large (and likely expensive) large plants.
We made a mistake of going too big, too fast, and were pretty bummed when we realized we had no idea how to care for a plant. Take your time to hone your green thumb.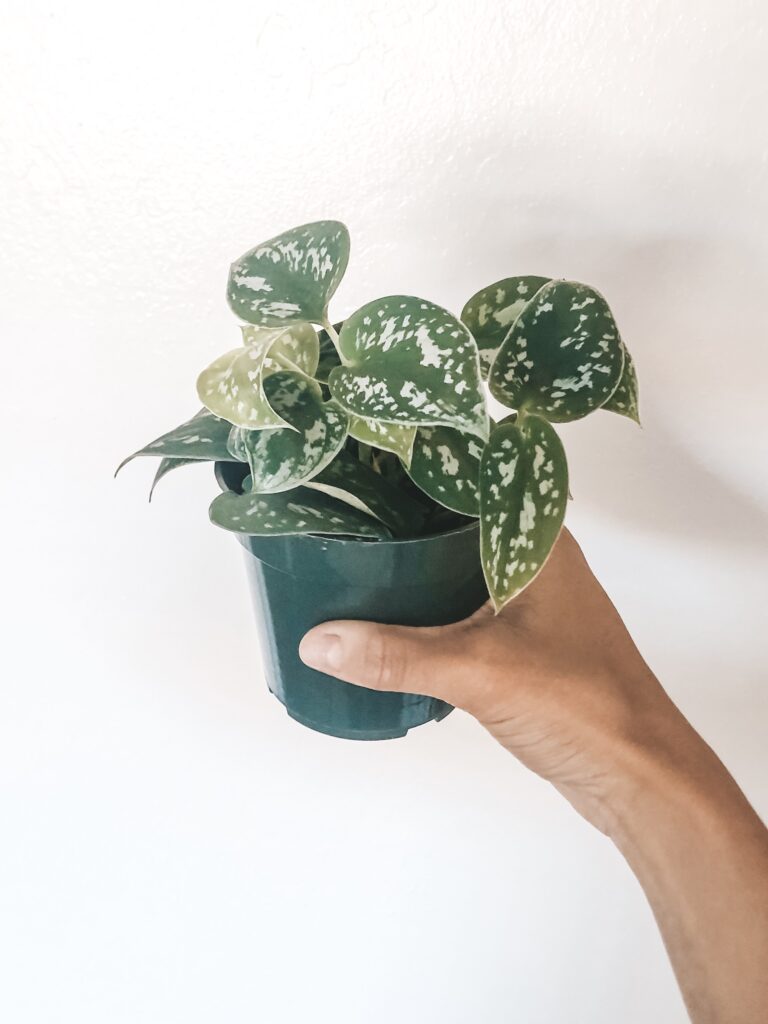 Go low-maintenance
Succulents are a great way to ease into becoming a plant parent. Thanks to their ability to store water in their leaves, they don't require frequent watering. Perfect if you happen to forget to water your plants before your two week trip to Ibiza. They do require plenty of sun, so these are perfect on a window sill where they'll get a few hours of sun each day.
You can grow edibles!
A tiny indoor garden is a great introduction to growing your own food!
As long as you have a steady amount of sunlight, you too can grow herbs and small veggies. Place seeds in moist soil in small pots on your window sill, next to your succulents, and after just a few weeks, you could be eating guac made with homegrown cilantro.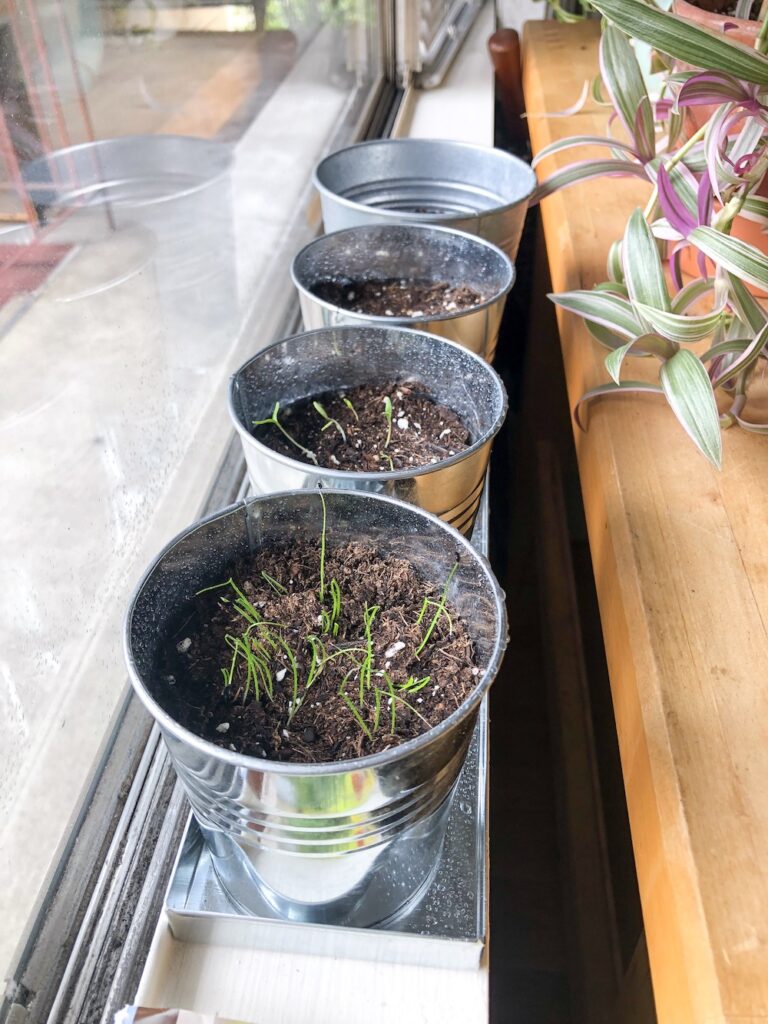 Understand your plants' needs
With any plant, you choose, research its needs – water, sun, temperature – and stick to them! When we were just getting started, we keep a watering calendar posted on the fridge so we knew when it was time to water each plant and keep notes on how they were doing.
Sign up to download the full-size version of this calendar.
Create a portable gardening hub
Since your apartment doesn't come with a dedicated shed to store your supplies, dedicate a box to all things plant related. We keep soil, extra pots, sheers, and the rest of our supplies in a bin that sits on the bottom shelf of our bookcase. Whenever we're doing plant care or maintenance, we pull the box out and get ready to work!
We also keep an outdoor blanket by the box and lay it out on the floor whenever we're repotting our plants or doing anything else that could get messy. Once done, we give the blanket a good shake outside – keeping our apartment nice and clean.
Advanced Tips
Once you've got the hang of caring for plants in your space, you can branch out and experiment. Have some fun and:
Garden vertically
While your small apartment might be lacking square footage, you've got plenty of real estate around you. Your walls and ceilings – landlord willing – are perfect places to grow. Hanging planters, for example, are great for viney and trailing plants like ivy or pothos.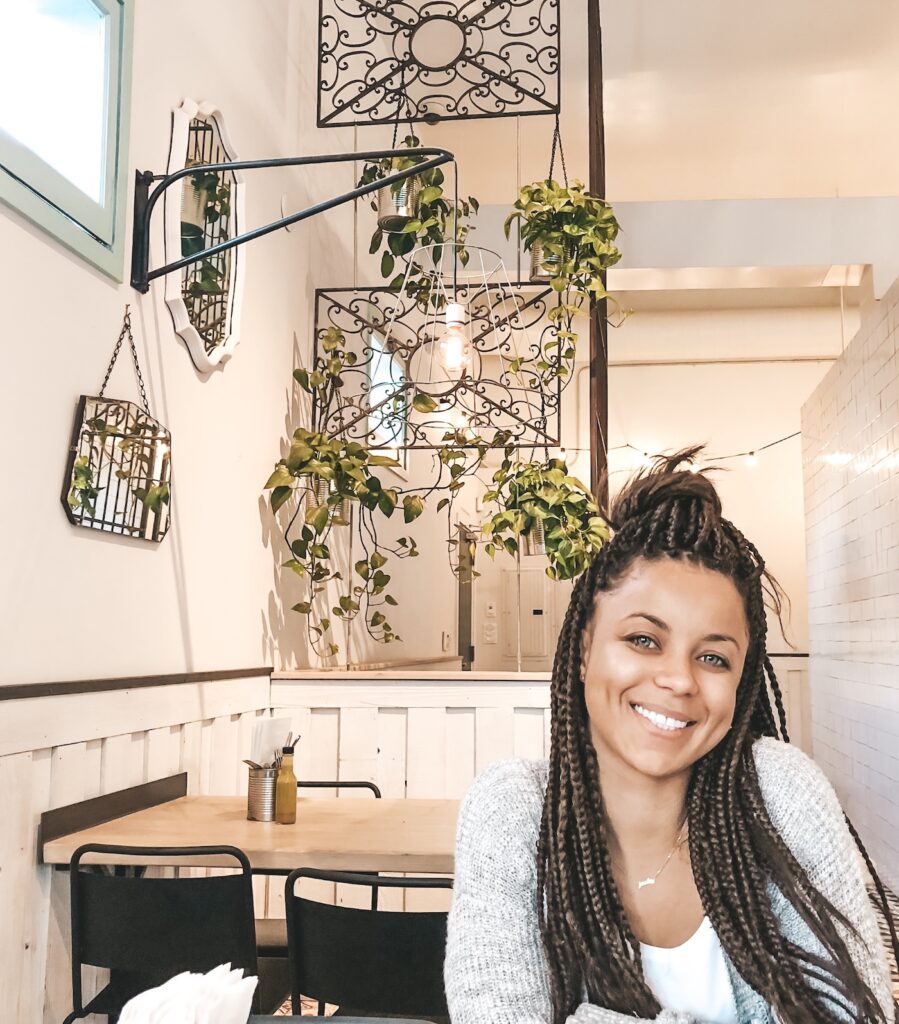 Floating shelves are perfect as storage and decor. Make sure to put your shelves in a space that gets good light, any reasonably sized plant can make it their home. Or skip the shelves and plant right into the wall, we're seeing more and more options for cool floating planters and containers.
Create an optimal environment in your apartment
If you're dying for a plant that isn't compatible with your space, don't lose hope! There are ways to create a space that your #goals plant can live in.
Temperature
Most plants have a range of temperatures they prefer. If you live somewhere with extreme temperatures, there are a few things you can do.
Winter – If your apartment is drafty, seal up those cracks during the winter. For me, this means using an old scarf in front of a drafty window. We use a space heater to keep our temperature up.
Summer – Luckily in the bay area, we don't get too many hot days a year. During the rare heat wave, we'll keep the curtains closed for a little extra protection or move our plants back from the window sill if we do have the curtains open.
Light
We're not all lucky to have large windows. If a lack of light is your main issue, invest in grow lights. These enable you to keep plants alive in a dark corner or room.
Humidity
If your apartment seems to be too dry for your tropical plants, think about investing in a humidifier to bring up the moisture level. Just fill it up each morning, and you'll improve the moisture throughout the day.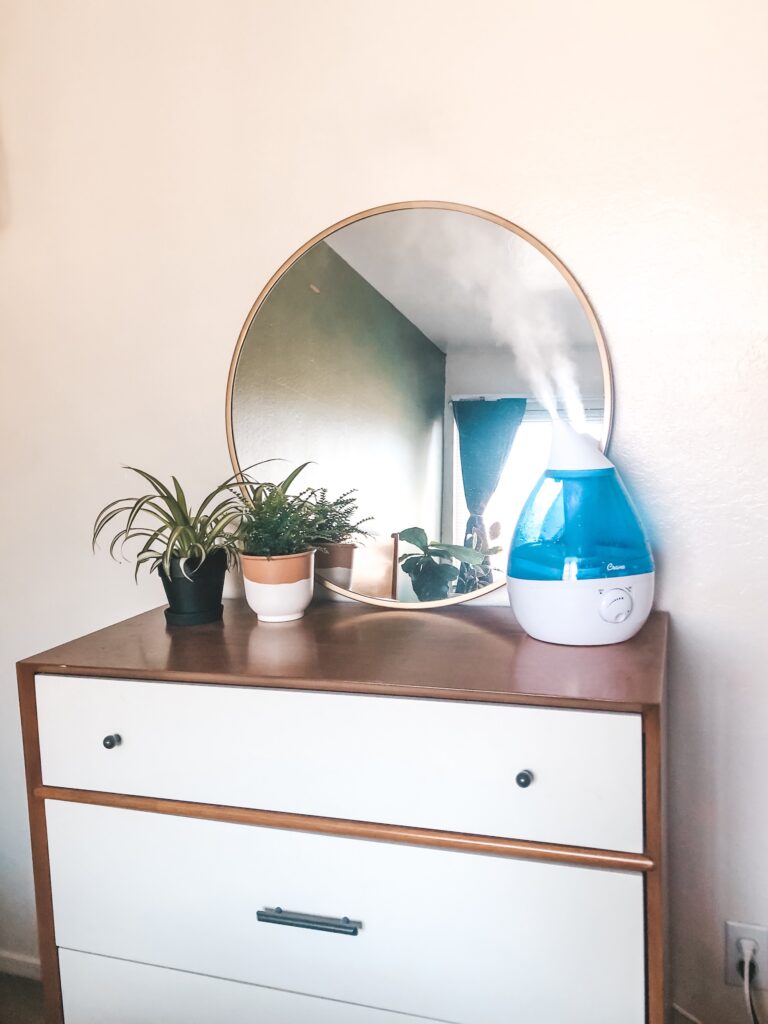 Favorite Plant Care Products
Hope these tips help you in your journey to creating a green oasis in your urban apartment! Want more? check out my plant care tips guide.

xoxo, jackie