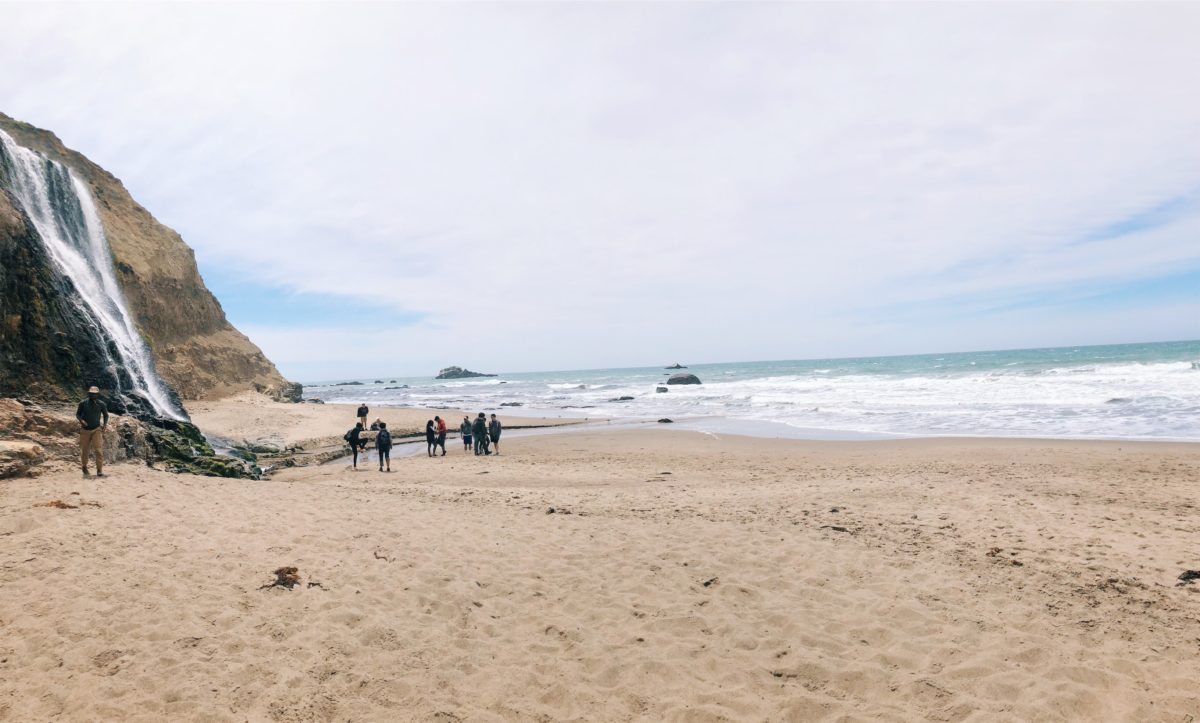 This weekend, Rodney and I – and some of our friends headed up to Point Reyes to tackle the hike to Alamere Falls. I'd heard great things about this hike and really it's hard for me to turn down any hike that will take me along the coast and then to a picturesque waterfall.
The Hike
To get to the waterfall, you must start at the Palomarin Trailhead. It is about an hour and 30-minute drive from Oakland to get to the trailhead, and I highly suggest getting up there before 10 am so you aren't parked too far back from the start of the hike. Because there's limited parking, you could end up a mile down the road.
Once you're on the trail, enjoy an amazing hike through many different terrains. Parts of the trail are wooded, others are green with vegetation. There are portions with amazing cliffside views, and others yet, that wind alongside calm lakes.
From rocky terrain…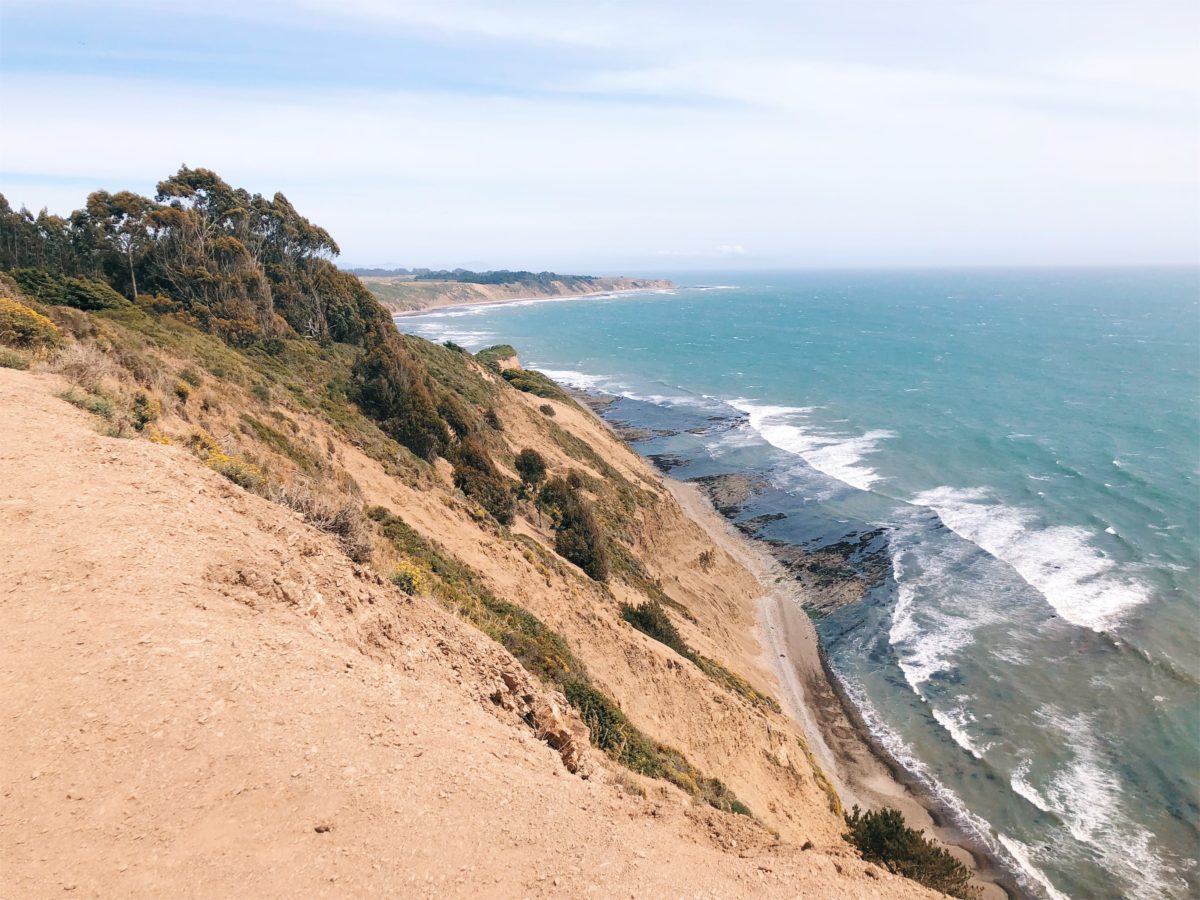 And oceanside cliffs…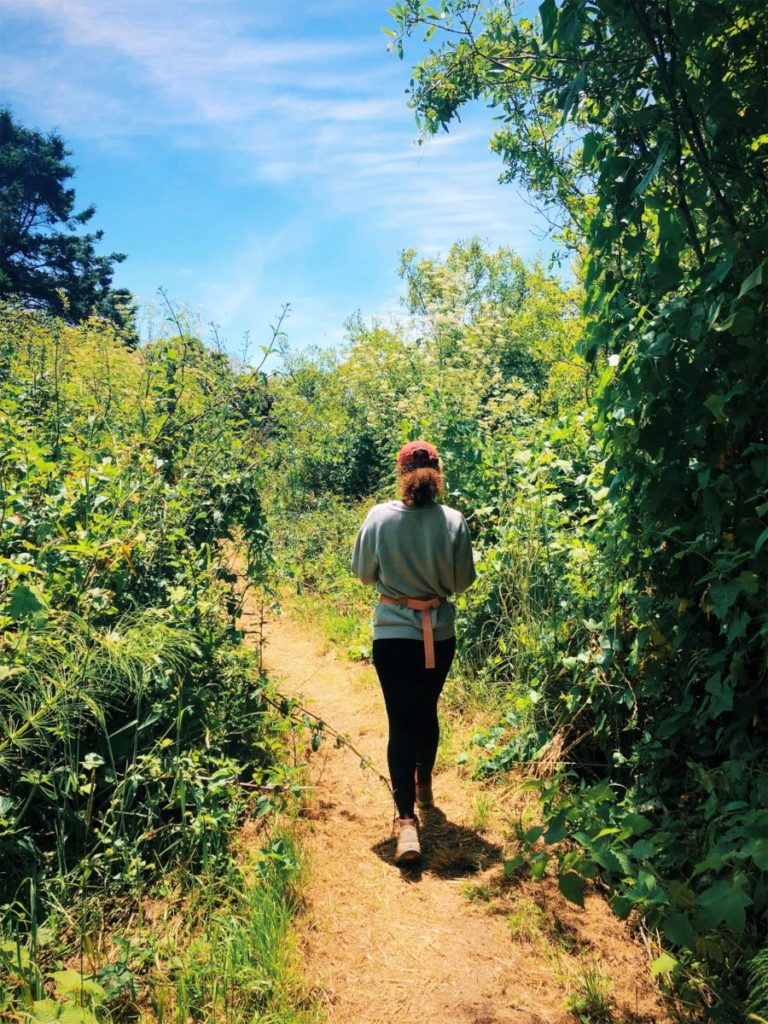 To overgrown, lush greens…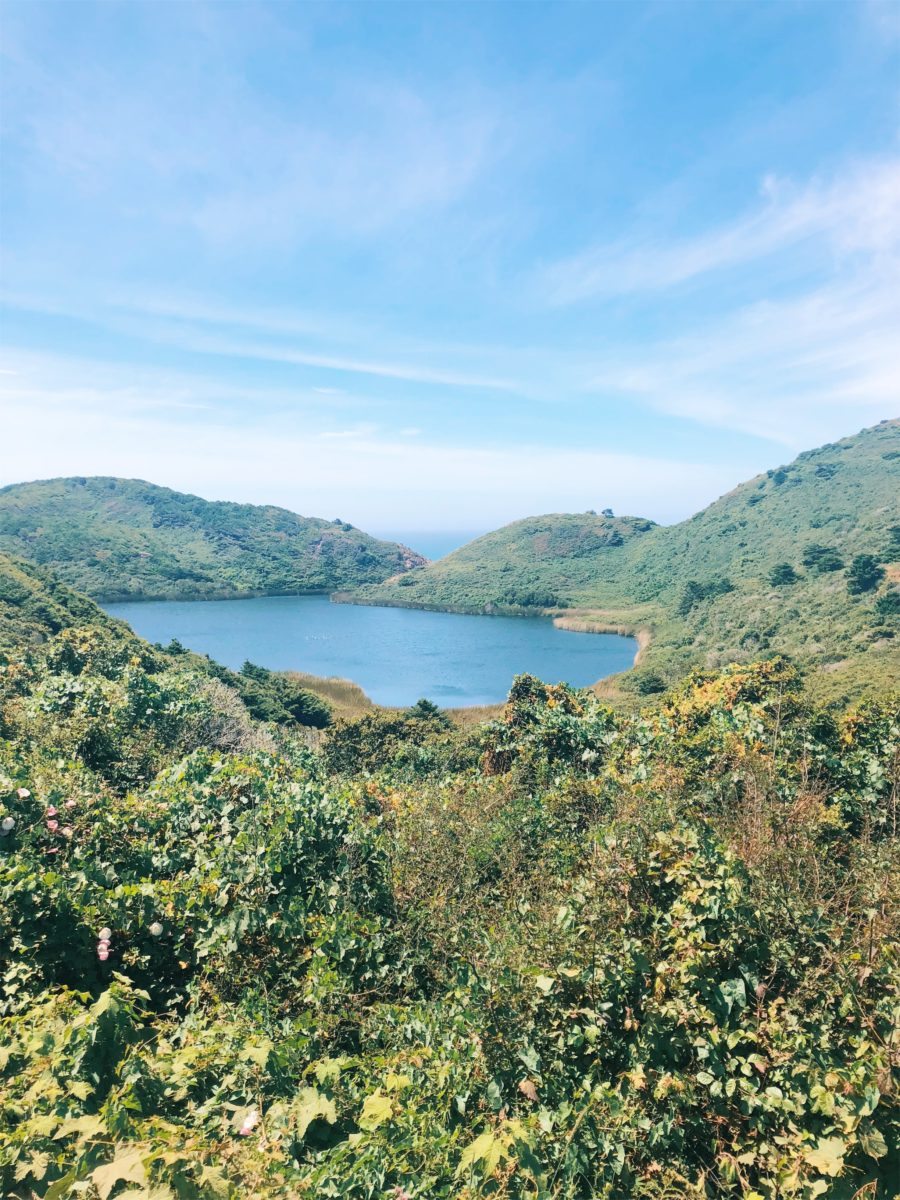 Tip: Fully cover your arms and legs – even if it's warm out – there is quite a bit of poison oak lining parts of the trails.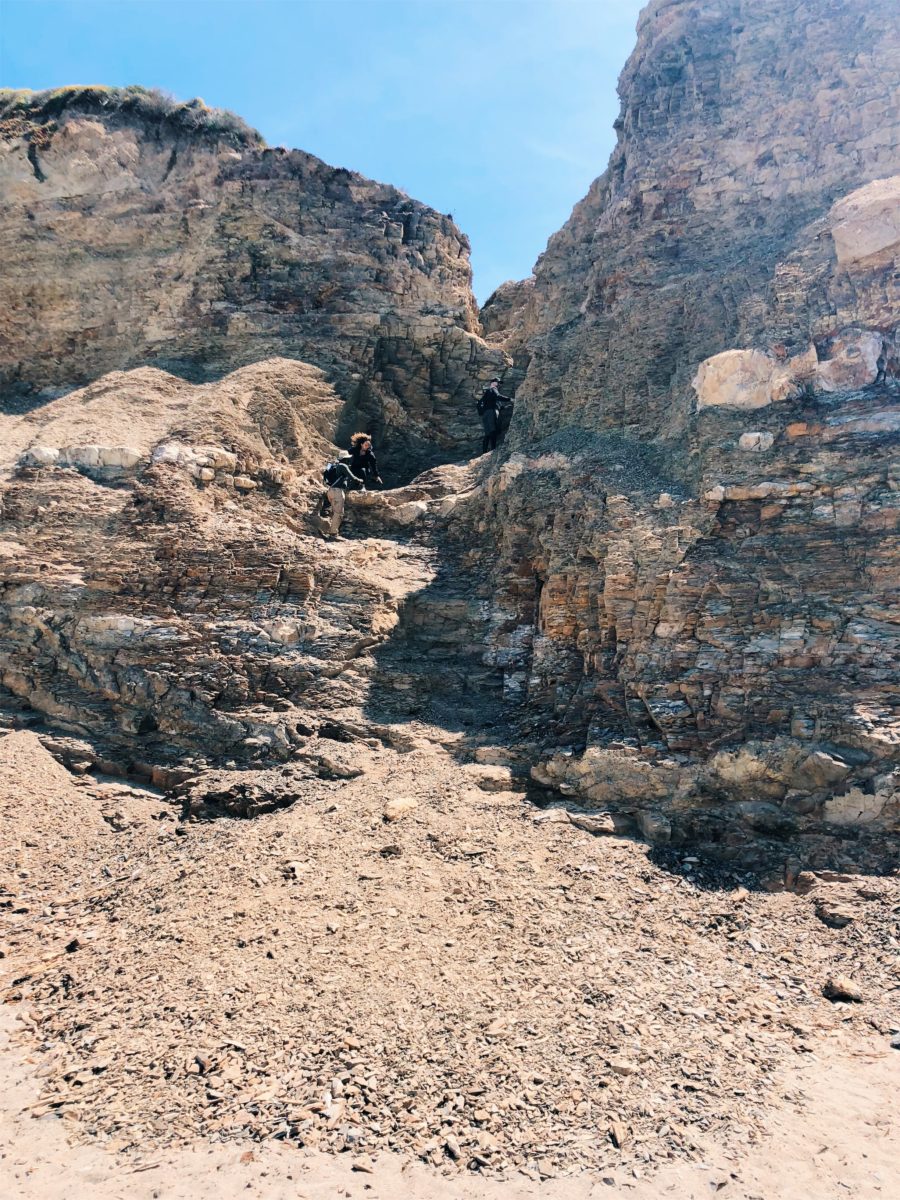 The last portion of the 4 miles to the waterfall takes you through a narrow, and I mean narrow trail that ultimately brings you to the last stretch which requires scaling a rock wall. To get down to the beach, you must climb down a few stories- there's a pretty well carved out path, but I suggest this route only for confident hikers.
The Waterfall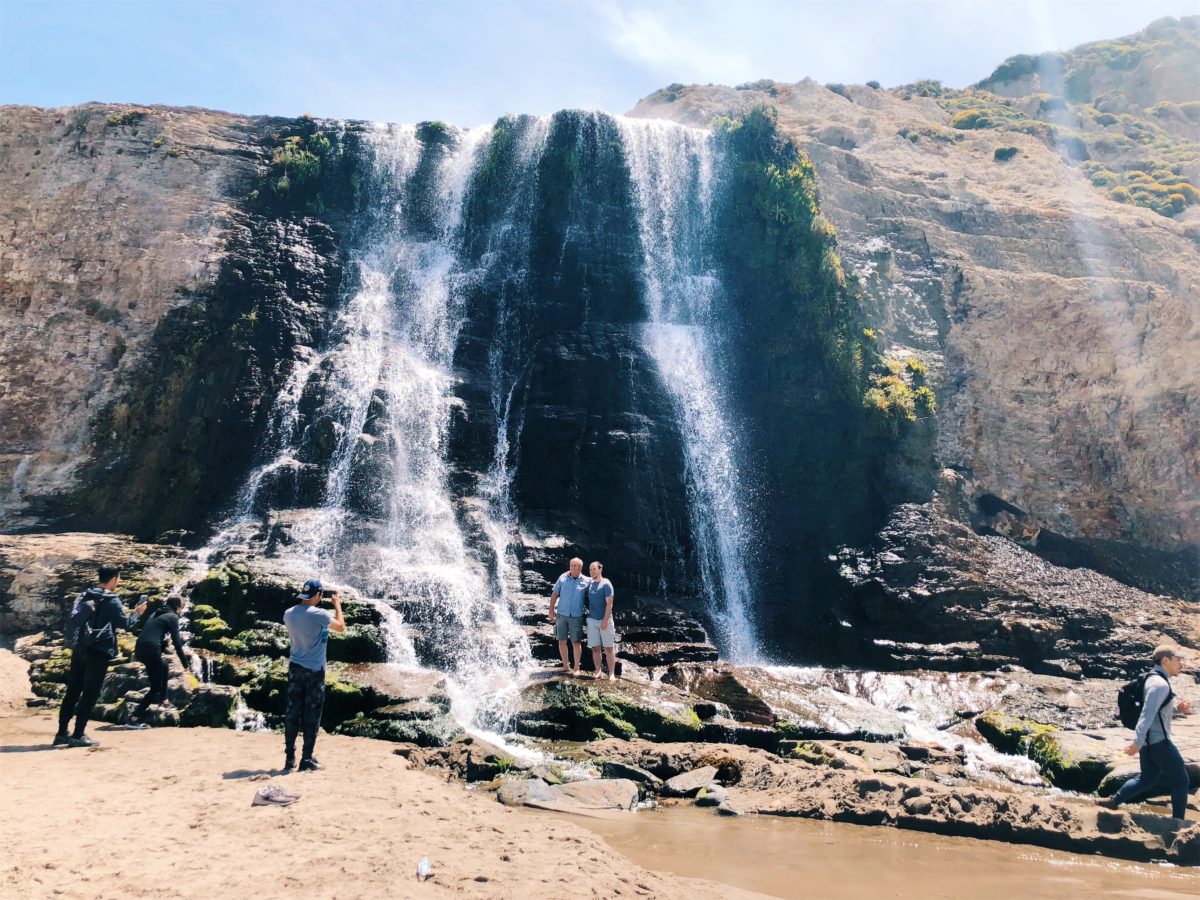 The main waterfall is pretty spectacular. A strong flow jets off the edge of a cliff onto the beach below and then into the ocean. It's amazing to see not only the waterfall but the beautiful beach too.
The Trip Back
After taking in the sights snapping a few photos, and enjoying a snack on the beach, it's time to head back. You can either head right back up the cliff or take the long way back like we did.
About a mile down the beach, there is an alternate route that doesn't require any rock climbing skills. This route does tack on two extra miles, so what you lose in climbing, you gain in steps.
Tip: I suggest Hiking Boots – not sneakers, tennis shoes, or sandals ( yes, we saw people in sandals). It's a moderate hike, but the ending, if you want to get down to the lower waterfall, is pretty challenging if you aren't wearing shoes with good traction.
Alamere Falls is definitely at the top of my list for most scenic trails, so beautiful, I could definitely see coming back soon.
xoxojackie