For the last year or so I've had this cute side table that I use both as a sofa table as well as the backdrop for much of my DIY and craft project photography. Well, a couple of weeks ago I damaged my table-top by sticking heavy-duty tape on it, I placed tape on the edge of the table to hold it so I could easily access it while wrapping something. And when I pulled the tape up, the table came up too, oh no! While I loved the gray wood look, I realize it's a good time to switch things up! Learn how I used contact paper to update the table.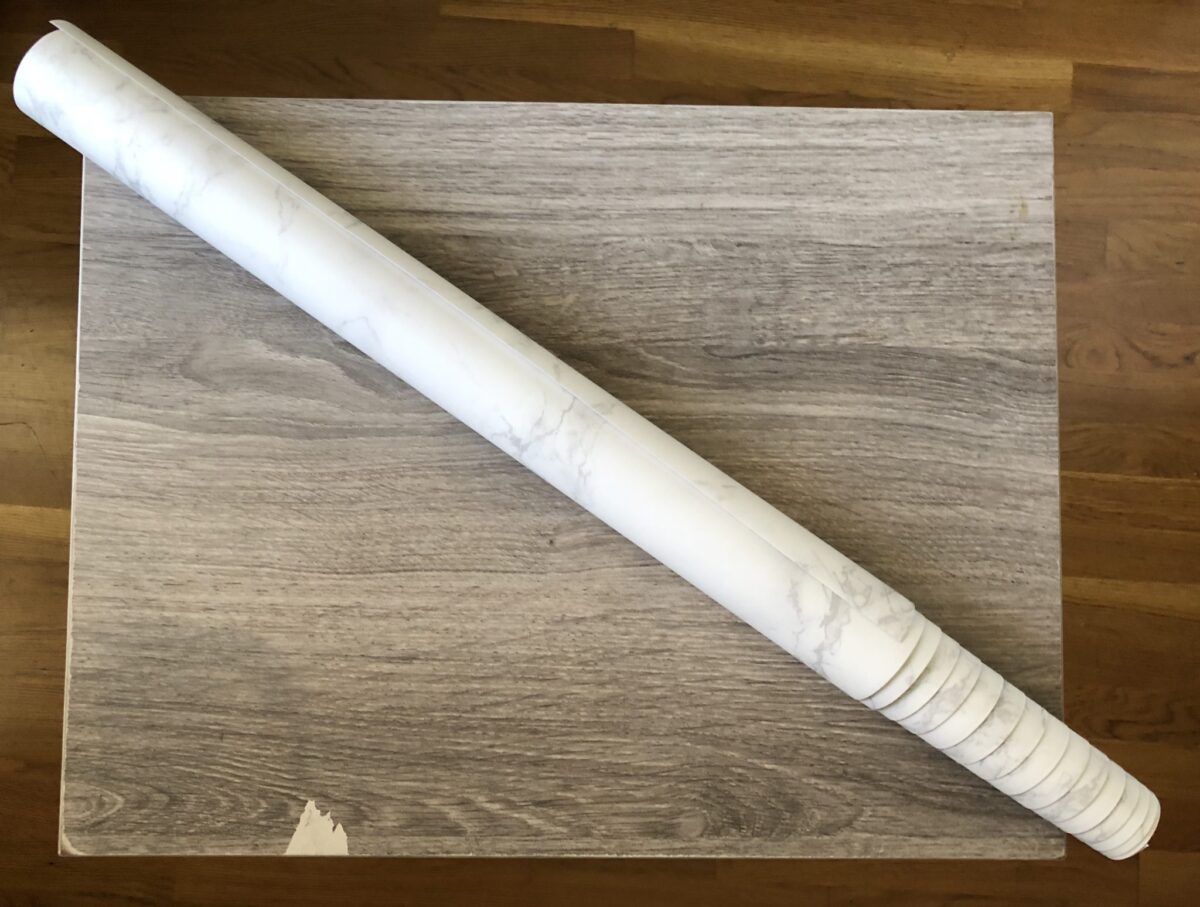 So I purchased contact paper that looks like marble, I thought this would be a great addition to my sofa area and will make for a great backdrop! I went with a matte marble finish that turned out perfect.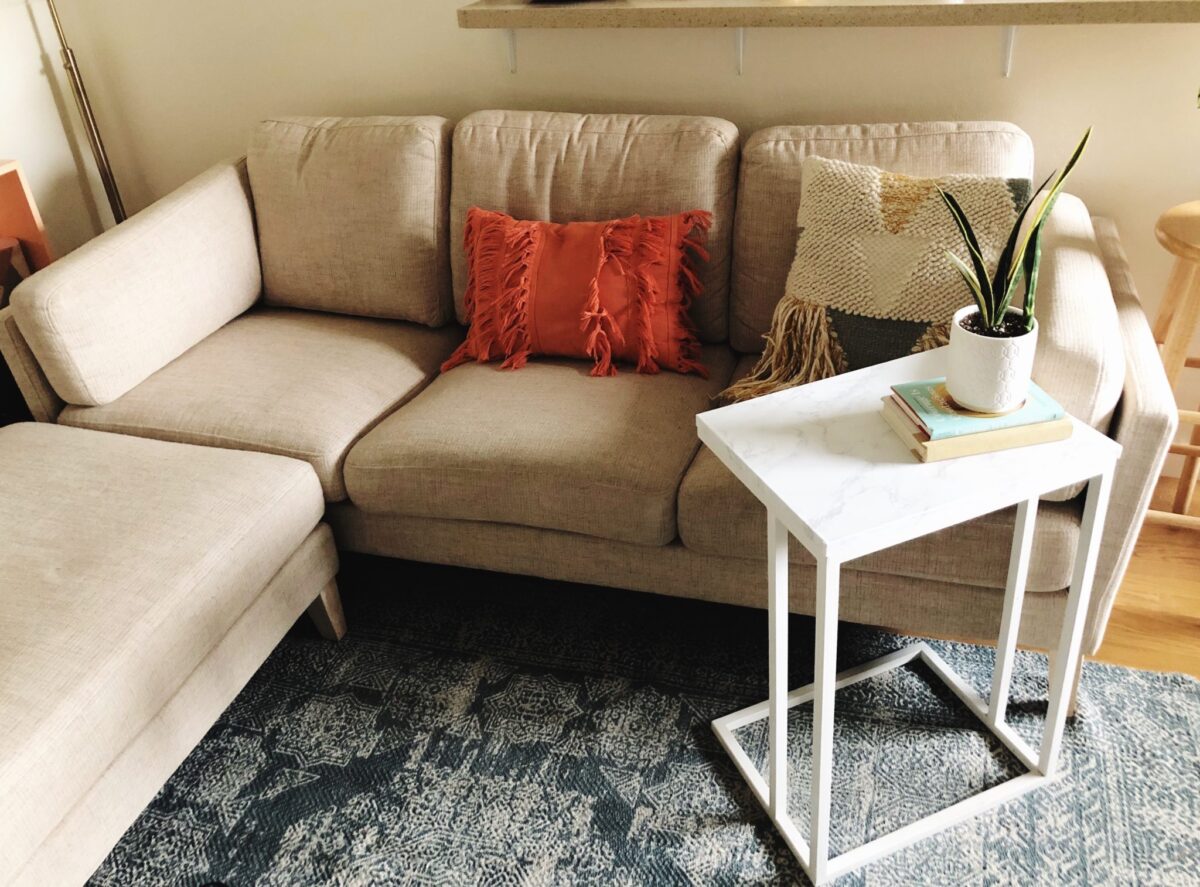 Photography Staging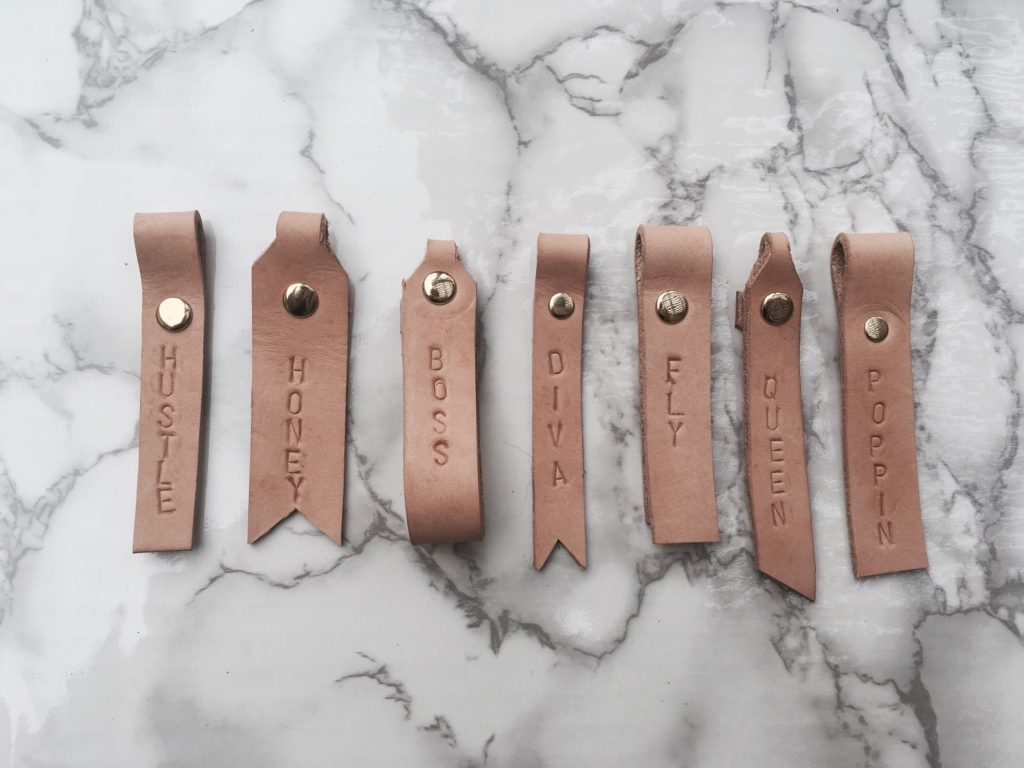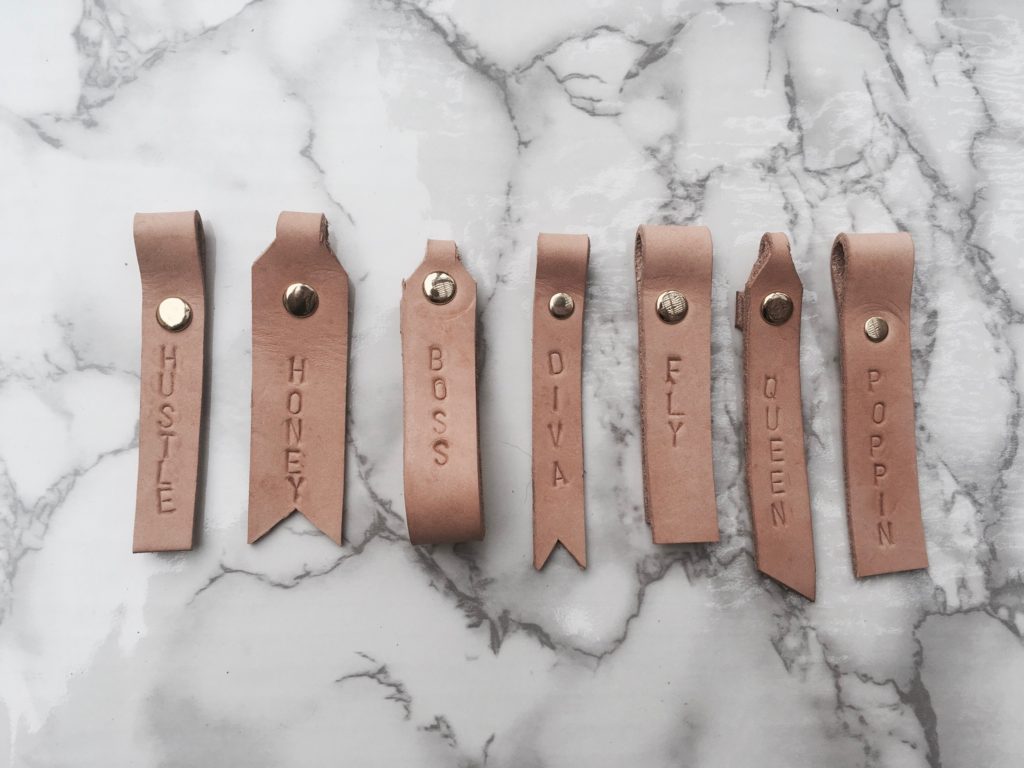 I'd previously covered a piece of wood with a shinier marble contact paper and used that as my backdrop for staging my craft photography. I don't love how the photos turned out, though. This leather keychain DIY post was photographed on the shiny marble, and it looks a bit fake to me – and it may just be me, but I can see every imperfection/bubble under the contact paper.
I'm so happy how this matte marble turned out! It photographs really well, and the flat-matte look was just what I was looking for! It'll be perfect for future DIY projects and looks great for everyday use.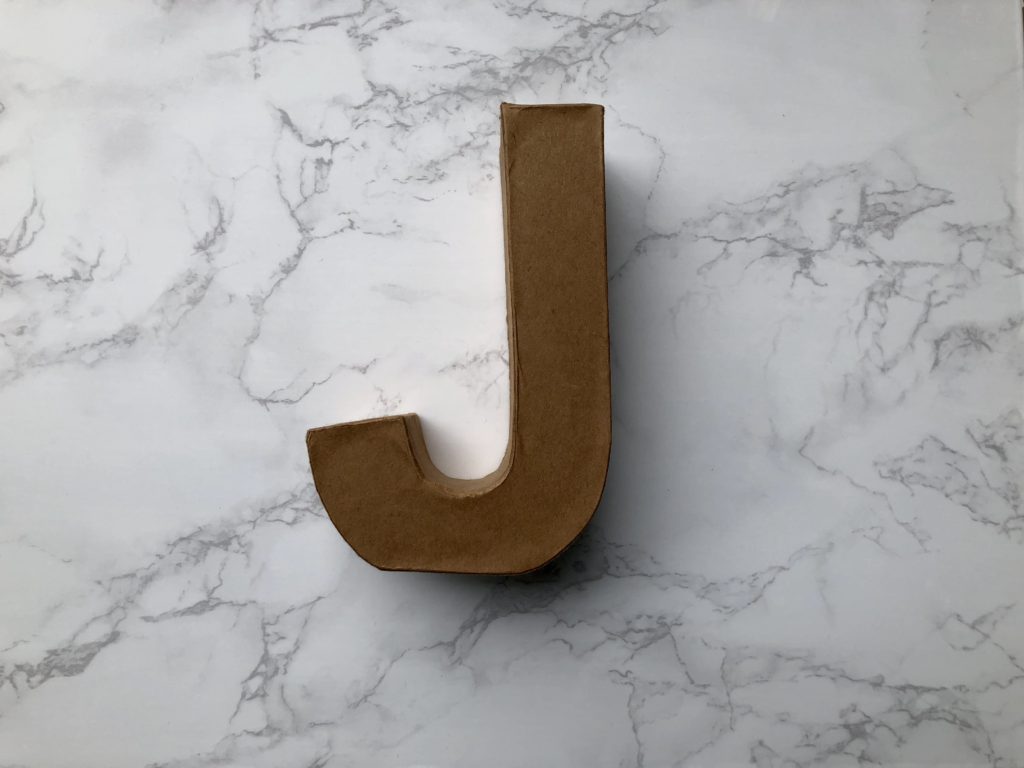 And it fits well by the couch.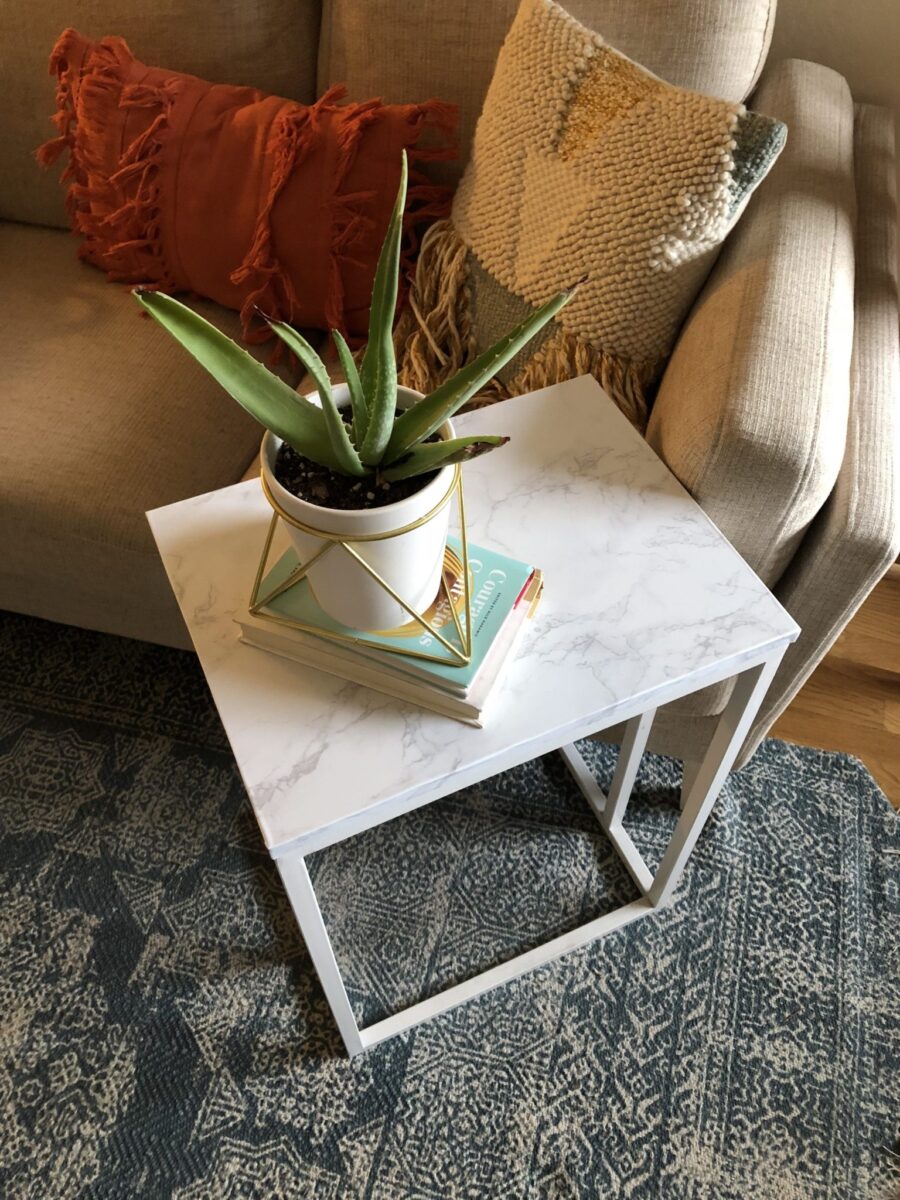 Where to Get it
I hunted around for a while for the right paper. Because I knew I wanted a specific finish, I searched across a few sites and eventually, I found a large role on Amazon for a great price. Most marble contact paper does have a glossy finish, which I think works for some things, but I found it is a little tricky for photography.
There are so many options out there, from brick to wood, and countless types of marble – contact paper is the perfect way to give new life to furniture or use as a photography background.
This is the exact role I purchased:
xoxo, jackie