If it's cozy, I'm all over it. As a blogger, I spend lots of time at home creating content. Whether I'm writing or crafting, I love to be comfortable in my space. 
This winter, I'm all about keeping cozy and comfy—which is why I love styling knee-high socks! They're perfect for adding a touch of warmth and comfort to any outfit. Read on to learn how I styled knee-high socks for a typical day at home.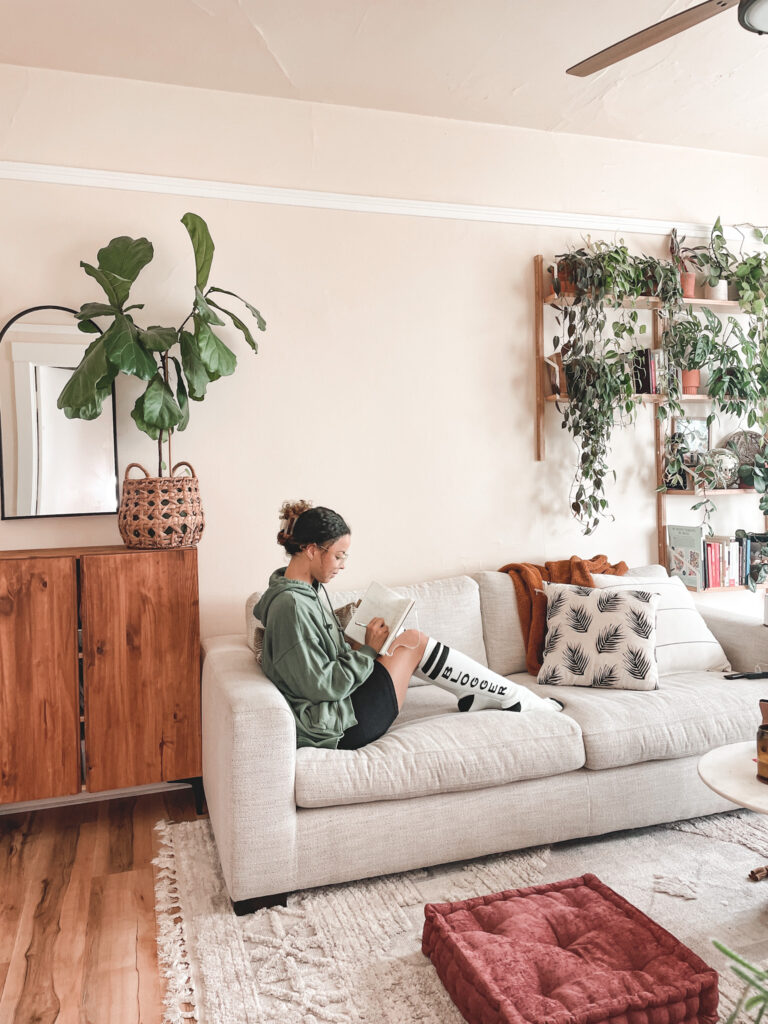 I'm excited to partner with Chrissy's Socks to show off one of my favorite casual looks for a day of crafting and writing.
Casual, comfortable at home
Oversized sweatshirts and sweater dresses are a couple of my go-to styles. I went with a trusty oversized quarter-zip and legging shorts. And of course, we've got to make it cozier – knee-high socks are perfect to pair and layer with these.
The socks say blogger – so cute right? I love personalizing my clothes, home decor, you name it! So I love wearing fun elements that really speak to my brand!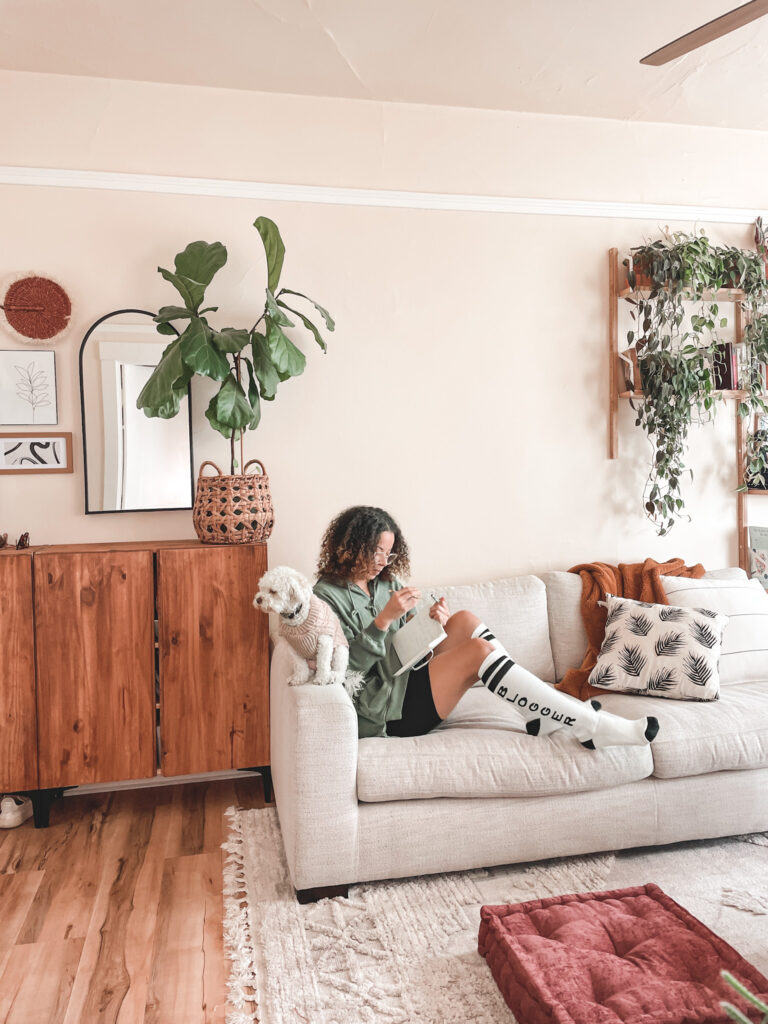 Interested in creating your own? Whether you're looking to promote your brand, show off your personal style, or just add some fun to your wardrobe, visit Chrissy's Socks to create your own custom socks.
This post was created in partnership with Chrissy's Socks.