Recently, I completed a one of a kind project – updating a grand, 100 year old apartment; bringing it from the early 90's to today. Now, it's a modern, yet classic flat, and a beautiful canvas for its next resident.
My Mom and I partnered on this project. She's an excellent project manager and let me take the lead on all things design. We were working on a tight budget, and relied heavily on big box stores to complete this project. Let me share a few before and after photos as I share details of this Victorian apartment update.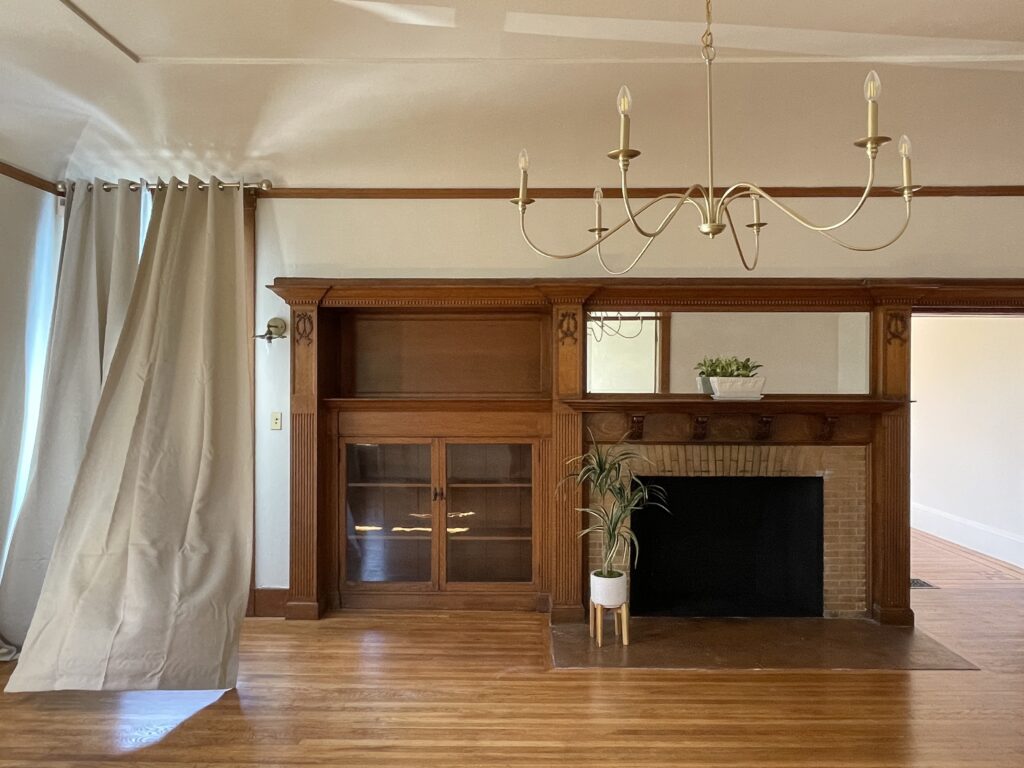 Living spaces
The apartment has a large and open dining space that flows into an equally large living space. We focused on simple, classic updates for these spaces. We replaced all of the mix matched wall sconces and chandeliers with minimal, brass light fixtures. This give the entire apartment an elevated, cohesive look.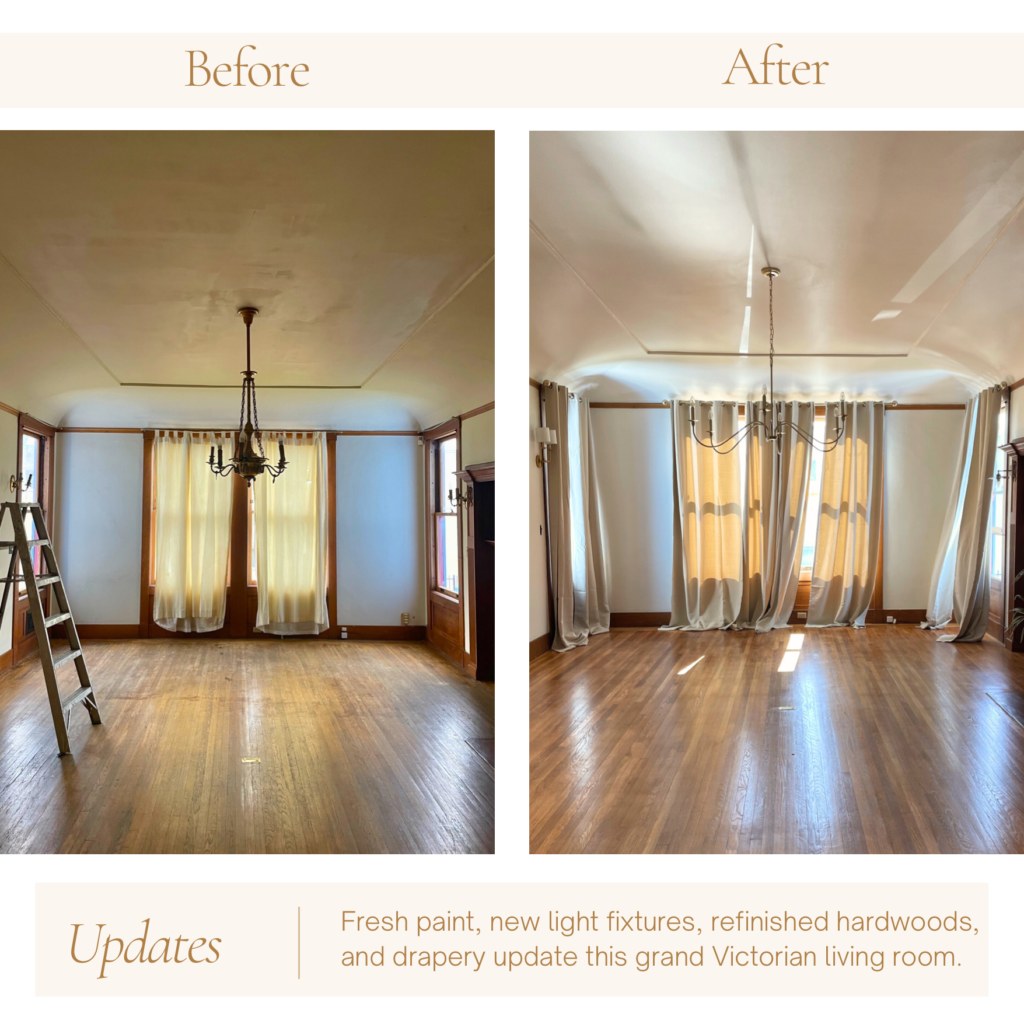 Bedrooms
Fresh paint and drapes enhance and warm up these spaces. We replaced older hardware and light fixtures with brass and carry this throughout.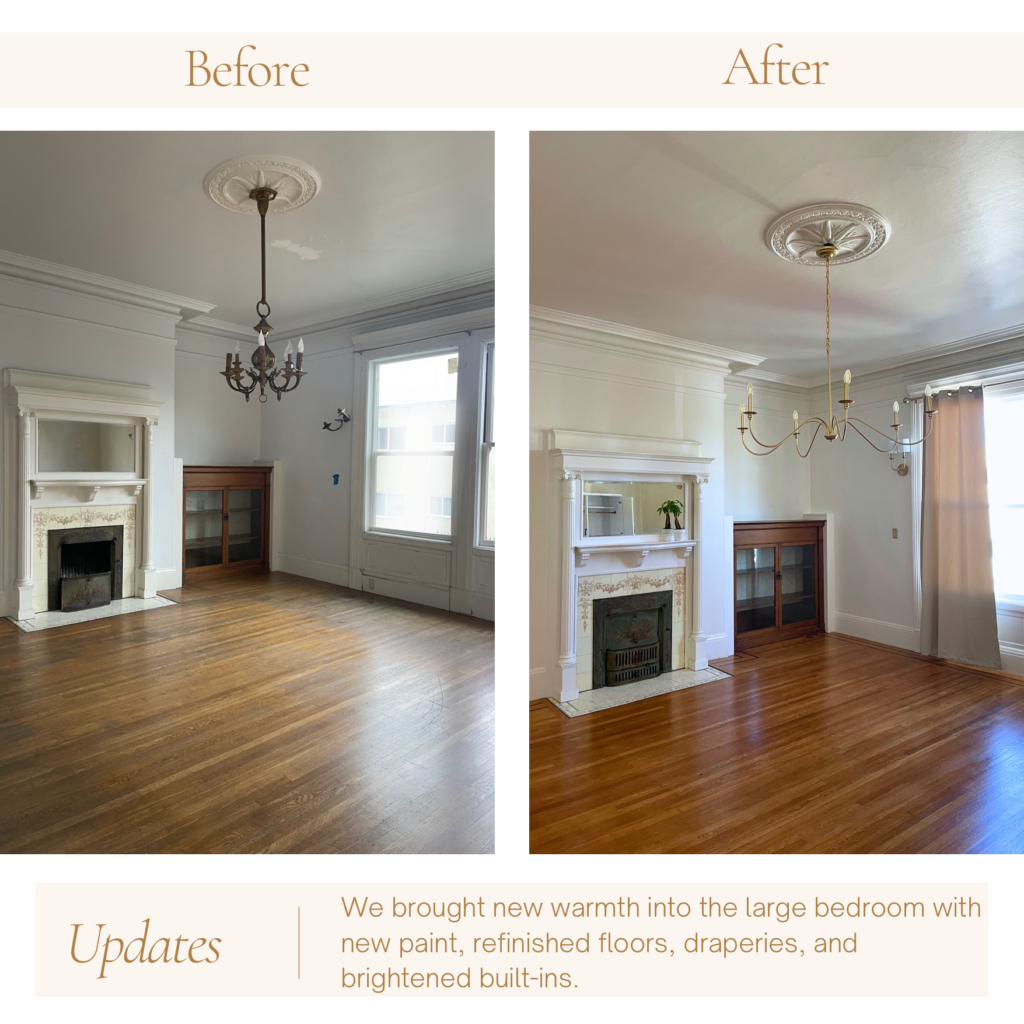 We cleaned up the smaller bedroom, with fresh carpet and paint.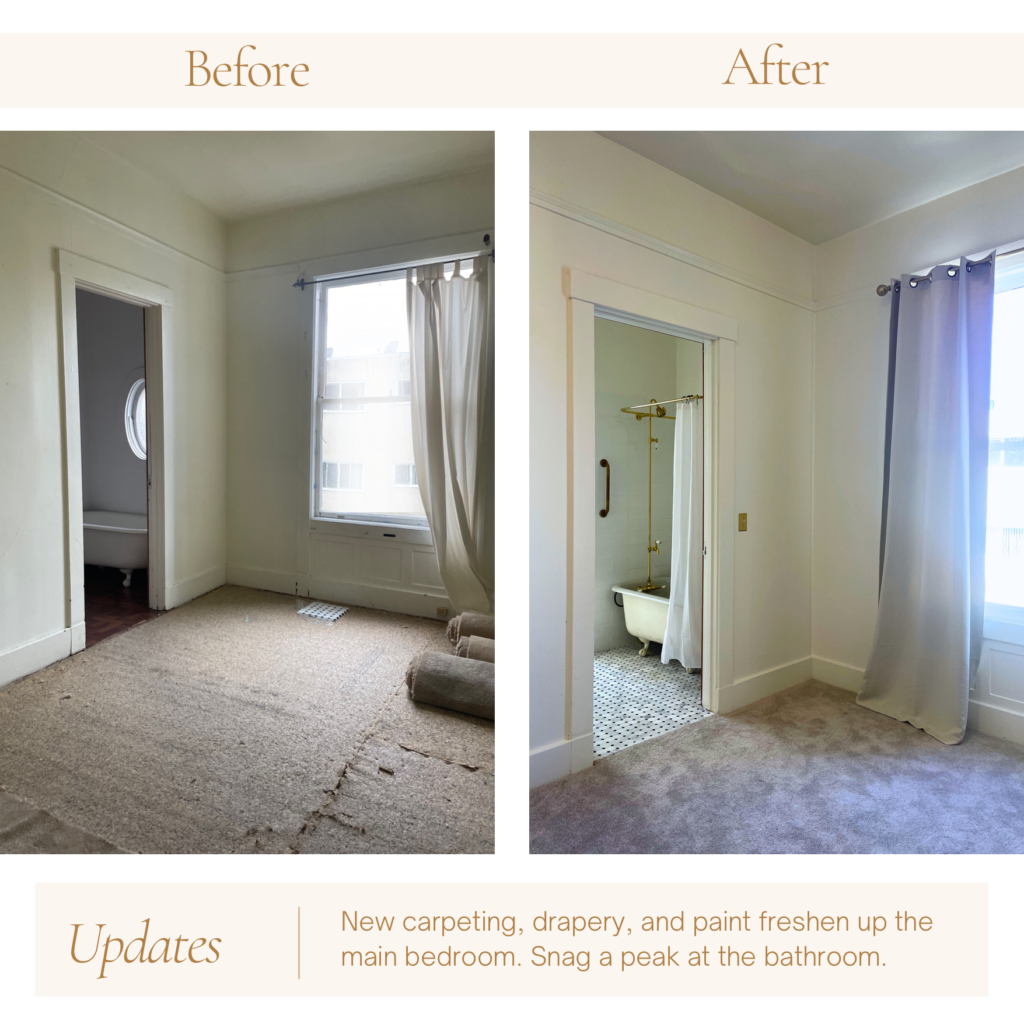 Kitchen
We slightly changed the layout in the kitchen to create a more functional space. we replaced laminate tiles with large ceramic tiles to give a classic look.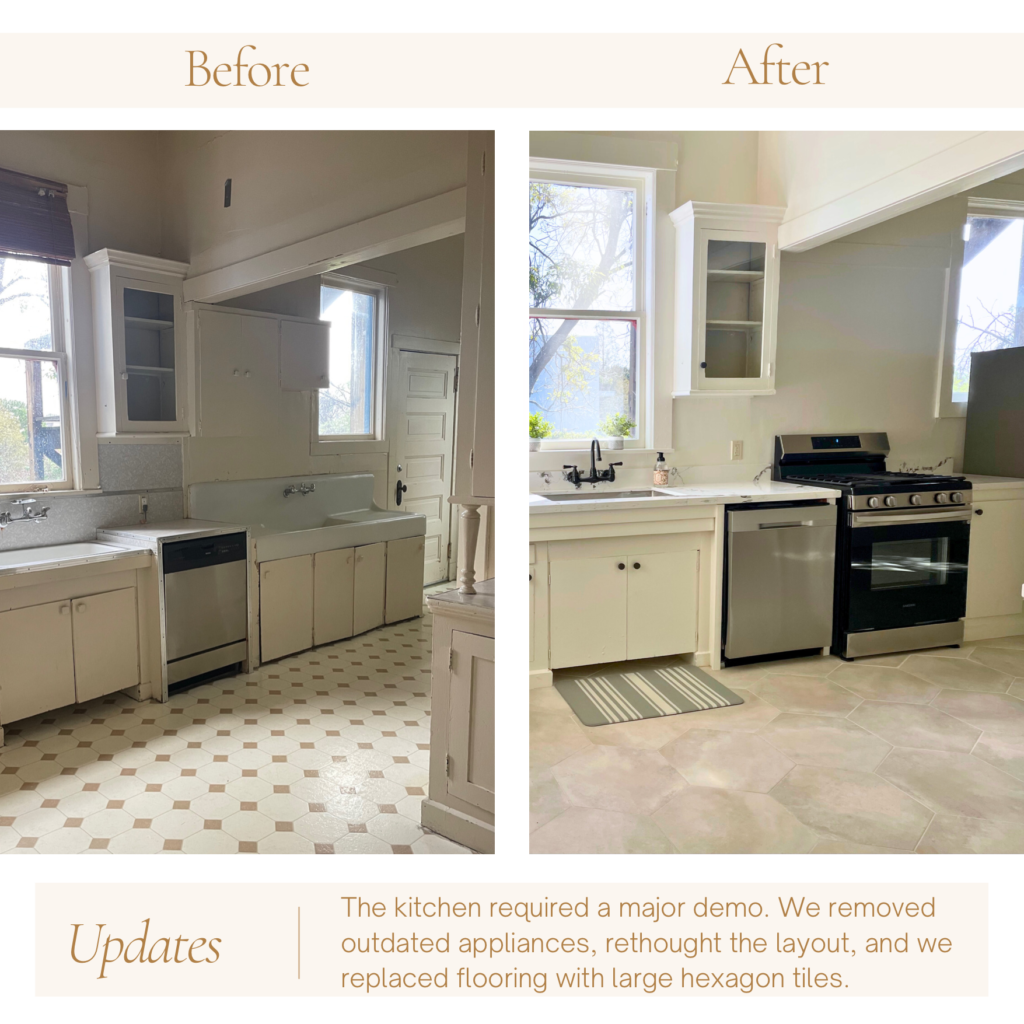 Bathroom
The bathroom required some quick problem solving! Previously, a shower had been added to the bathroom, however it needed to go! We decided to move the shower into the existing clawfoot tub and transform the space. We also swapped the pedestal sink for a sink with vanity to provide functional storage.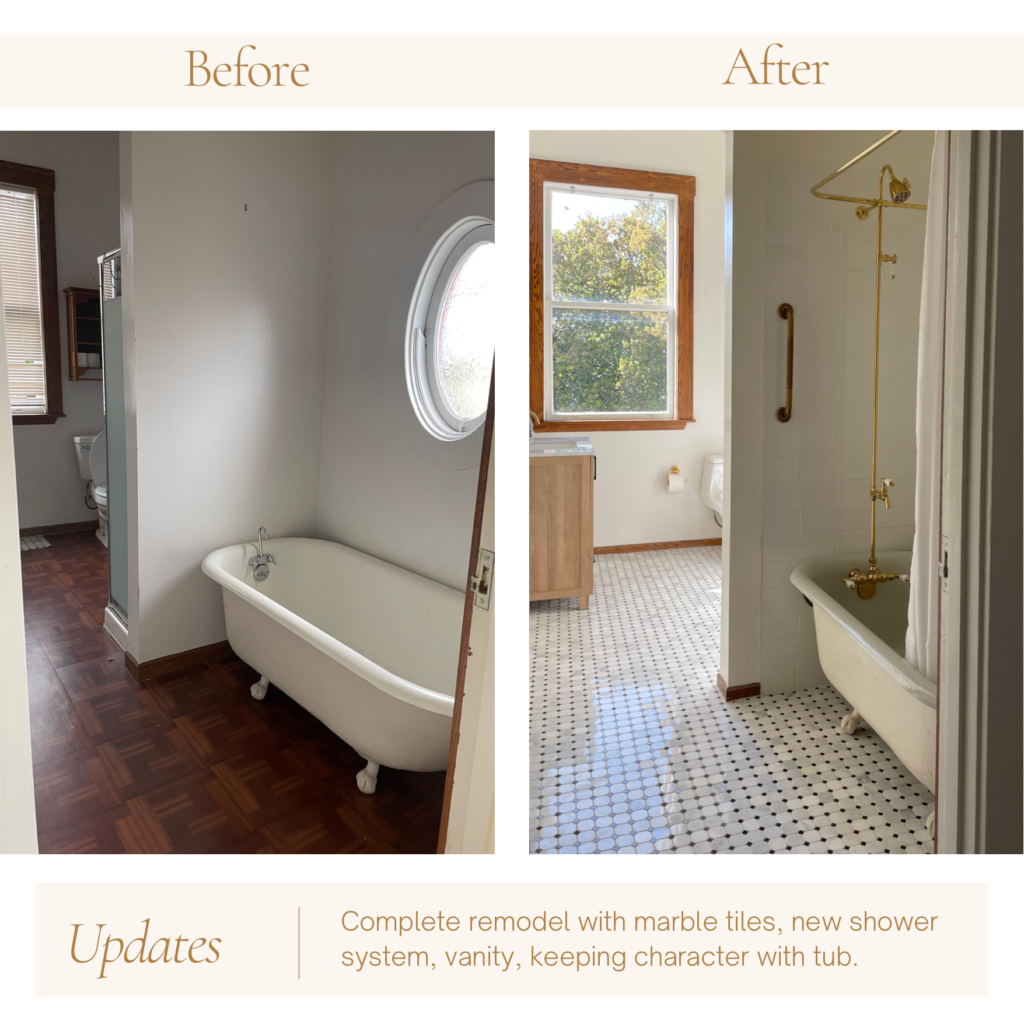 Shop the space