When it's hot out, I often don't feel like eating a full, hot meal. The problem with that is – I am no good at skipping meals, and after a few hours at the office, I regret not eating breakfast #hangry. I wish I was one of those people who could just skip breakfast, but that's not the case for me. I started making chia seed pudding as a snack / light dessert and realized that chia seeds are also perfect for breakfast!
And since I'm all about my coffee in the morning, my go-to for morning chia seeds is a recipe that includes a half cup of coffee. I also love my matcha recipe – and end up making both! So whether you're a coffee lover or a tea loyalist, take a look at my recipes for chia pudding.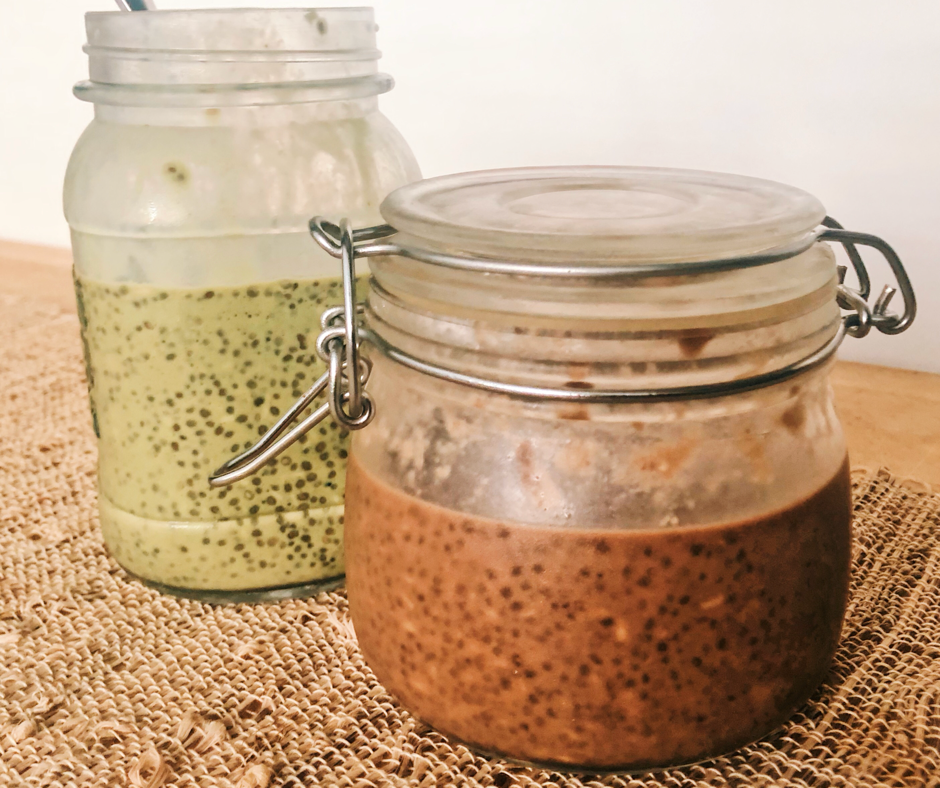 All About Chia Seeds
You can use these fiber-packed seeds in many ways! A serving – about 2 tablespoons have ~130 calories and 12 grams of carbs, but 11 of those are from fiber. Combining chia seeds with your favorite liquids, ie coffee, tea, or juices, creates gelatin like snacks. While it has been debated whether eating chia seeds help you lose weight, when I eat chia seeds, I find that I am not as hungry. 
How I Eat Chia Seeds
After whipping up a batch of chia seed pudding, I like to leave a jar in the fridge and snack on it throughout the week. I like to eat full spoonfuls in the morning, a few in the evening. Mornings when I don't have a taste for a more substantial meal, I'll eat a cup of chia pudding and be completely satisfied until lunch.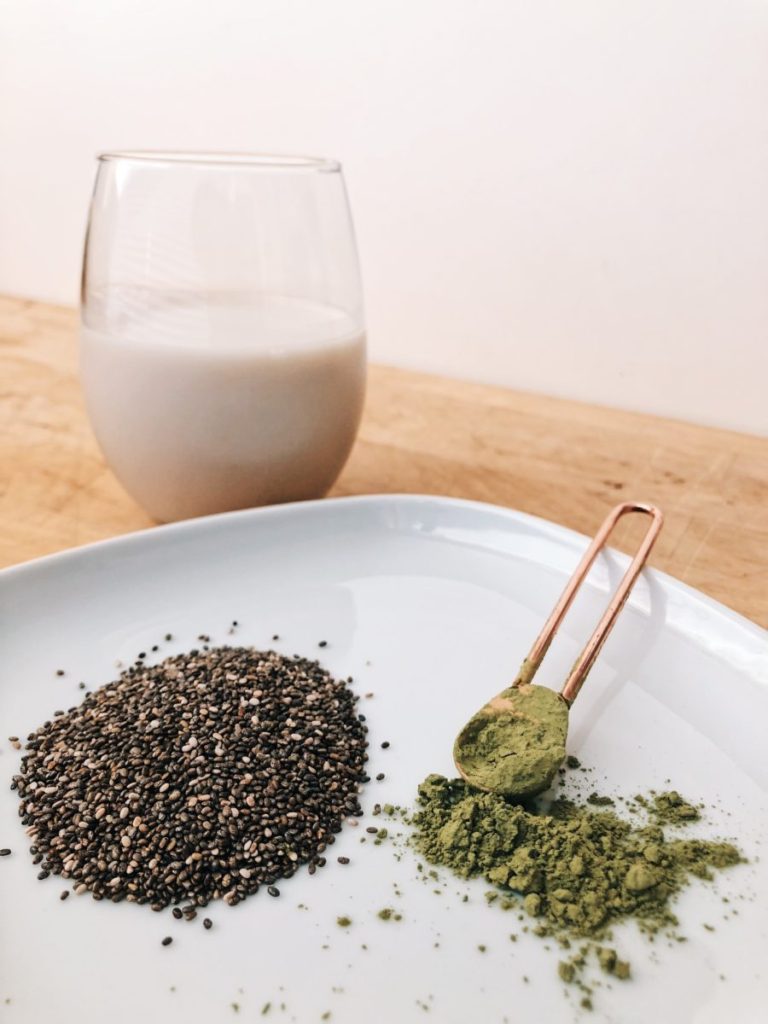 Chia Pudding Your Way
Whether you're a coffee lover or stick to tea, this keto chia pudding has a version for you.
2 Tablespoons Chia Seeds
2 Cups Almond Milk
2 Tablespoons Shredded Coconut
1 Teaspoon MCT Oil
For Coffee
1/2 Cup Coffee
1 Tablespoon Almond Butter
1 Teaspoon Cinnamon
For Tea
2 Tablespoons Matcha Powder
Matcha Chia Pudding
Combine ingredients into a jar, ensuring the matcha dissolves. Place in the fridge overnight.

Your chia pudding will be ready in 4 hours, but I like it best when it has been sitting overnight.
Coffee Chia Pudding
Brew a half a cup of coffee.

Combine all ingredients into a jar, ensuring the matcha dissolves. Place in the fridge overnight.

This will be ready for you in the morning!
Here are the specifics on the ingredients used: