Plaster art has taken over Pinterest like a storm! I've loved seeing everybody's takes on this art form. For this project, I'm going to use this popular art form to transform a couple of pieces of art into new decor for my bedroom.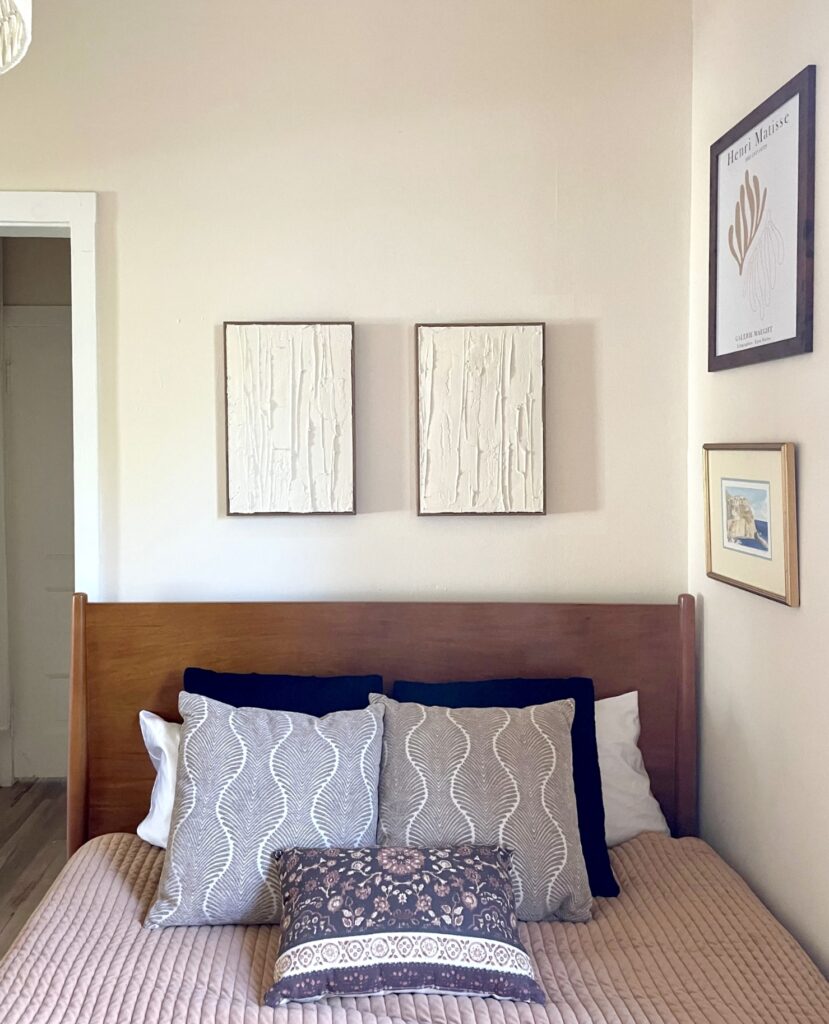 I recently turned around the furniture in my bedroom, giving me a new way to decorate my space. previously, I had a small piece of art over my bed, but I've decided to go with two pieces to fill in the blank wall.
While I have a blank wall, it's a pretty small space – soo I decided to keep it fairly neutral. Really, I went with a monochrome look by using the the same paint I have on the walls.
Visit my Pinterest for a look at the whole project!