I have a huge soft spot for personalized items. Most of my jewelry is monogrammed with my initials or has my name it. There is just something about a personal piece that I love. So when I came across these DIY monogrammed clay keychains over at homeyohmy, I knew I had to make these personalized keychains as gifts, and few for myself.
My birthday was a few weeks ago, and since I was in Los Angeles with my family for Thanksgiving, I was not able to celebrate with my girlfriends. Over this past weekend, we got together for brunch at Stock in Trade in San Francisco, and made these babies as party favors!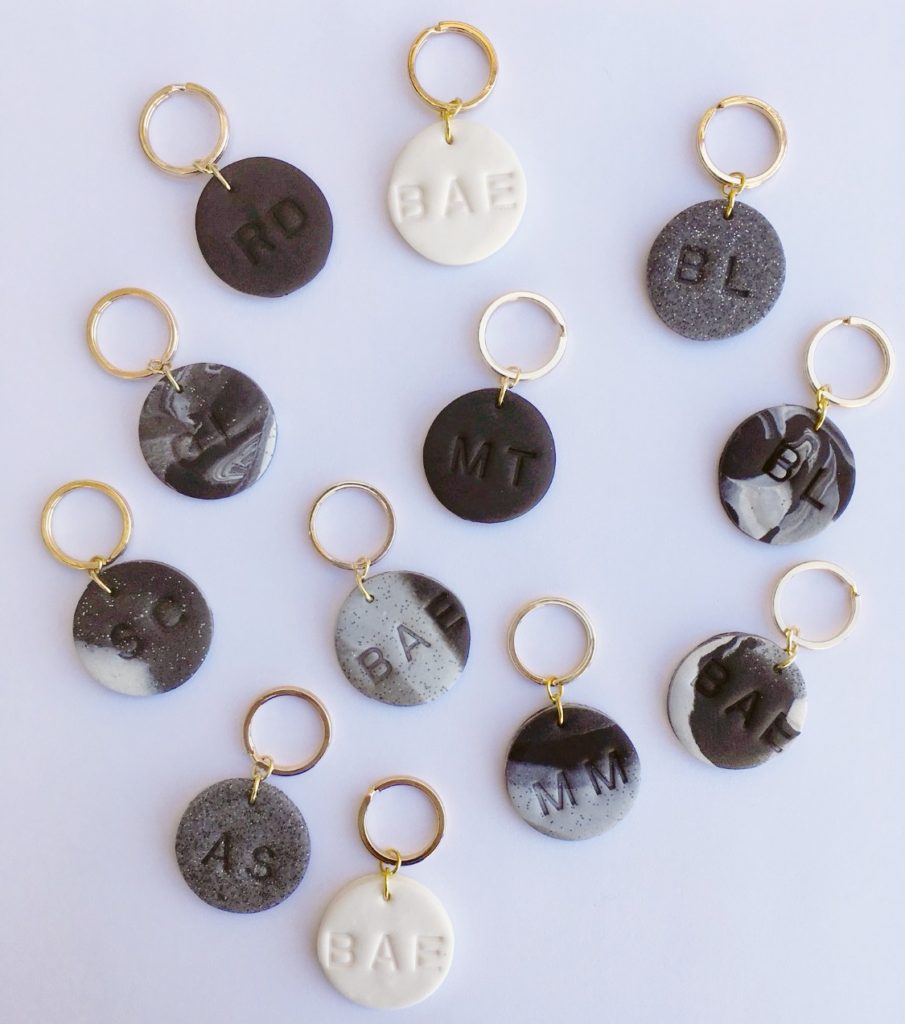 This post contains affiliate links. I make a small commission if you make a purchase using my link. I only link to products I think will be useful to you, thanks for your support!
Materials:
steps:
Working on parchment paper, I rolled clay into balls and then rolled out with a rolling pin. I then used assorted clay cutters to cut the key chains shapes.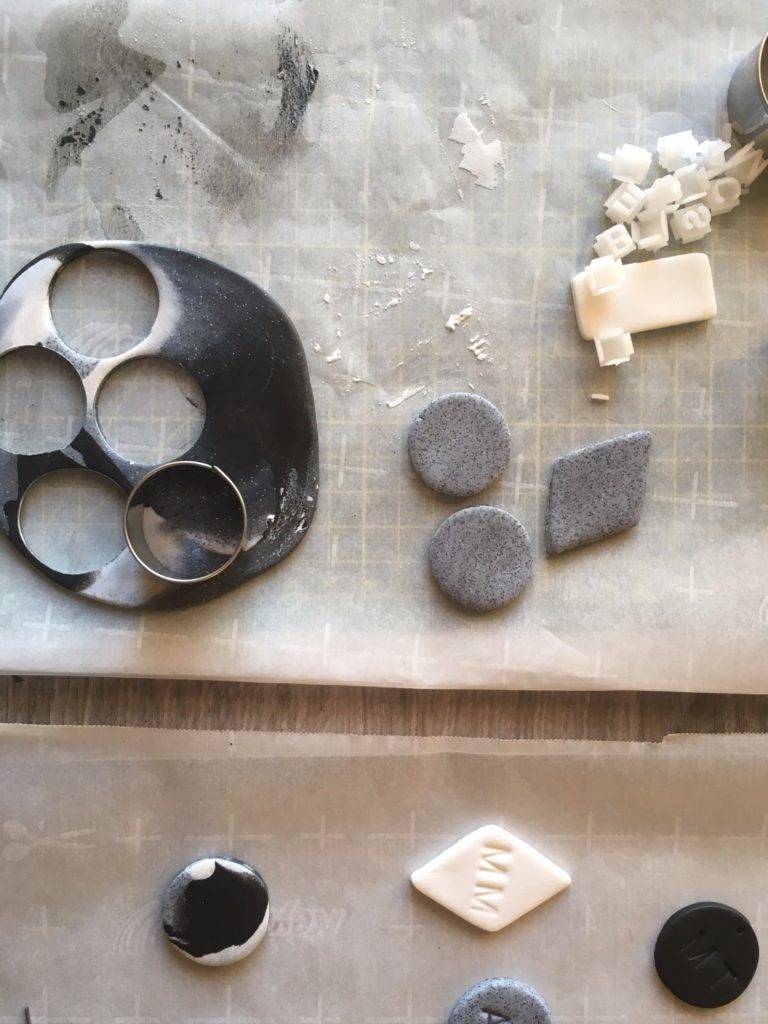 I set out to make key chains in the three colors, but quickly got bored and started to experiment with marbling the three colors together. And I loved the result! It took some working with to create a natural marble look, and the marble ones turned out great!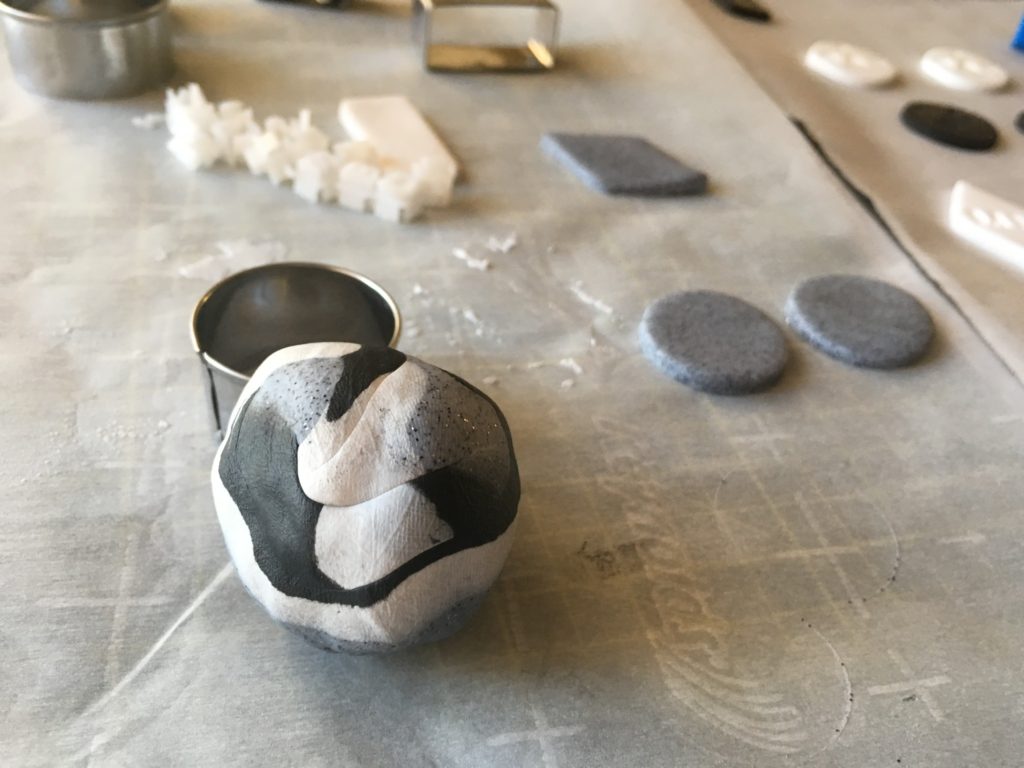 Using the embossing kit, I loaded the letters into the stamping tool, and went to town on the clay shapes. So. Much. Fun.
Next, I poked a hole at the top using a paper clip, wiggled it around a bit to make sure the jump rings would fit. Bake at 250F for 30 minutes, or until the clay is hardened.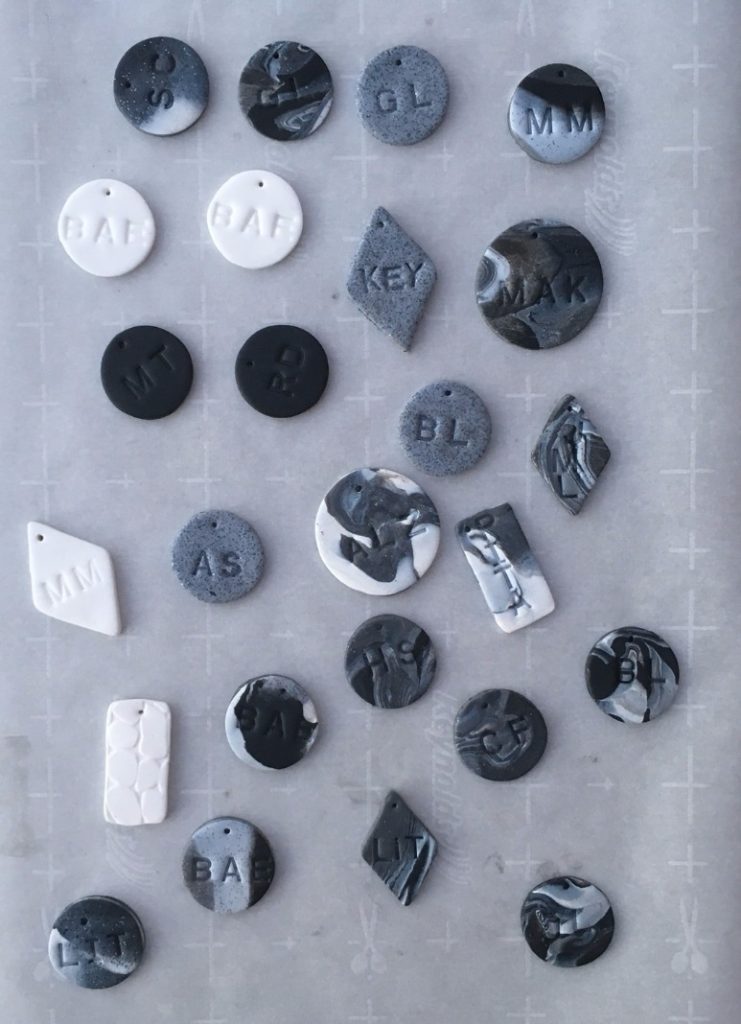 After cooling and hardening, use pliers to open the jump ring and put it through the hole in the clay. Before bending the jump ring shut, hook on a smaller jump ring. Slide this smaller jump ring onto a key ring.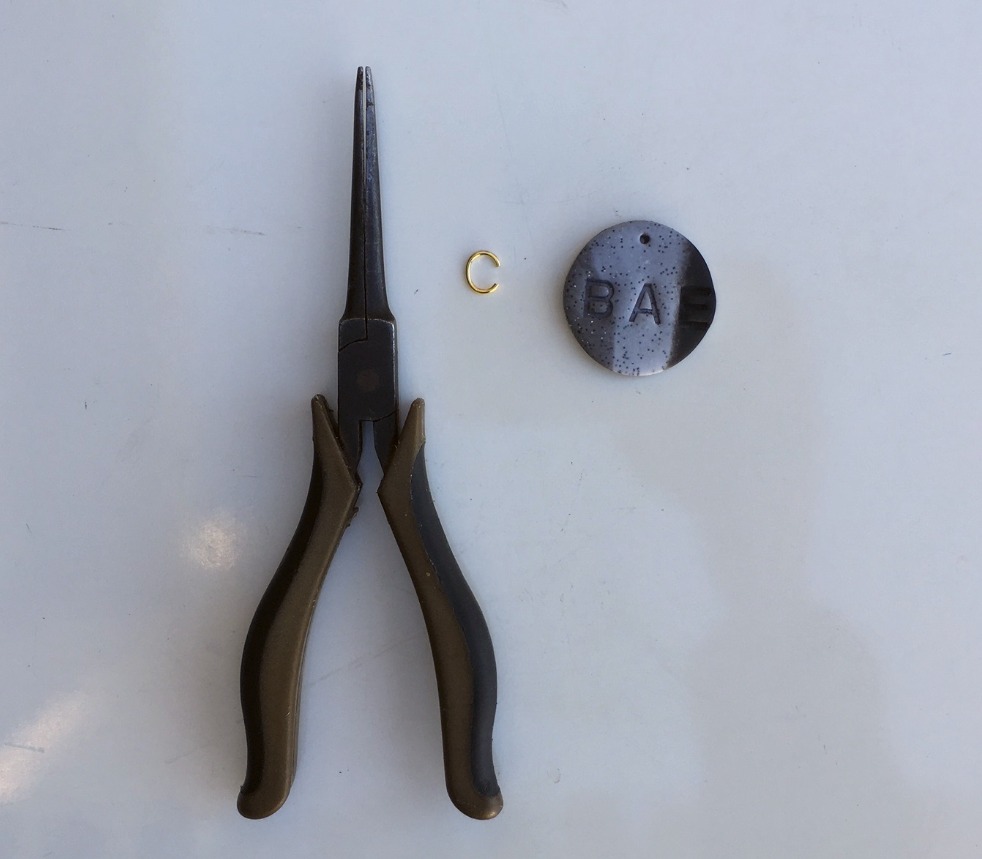 These little babies are so fun to make, and once I got the marbling down, I made quite a few pretty quickly. And I couldn't help myself, and I made a few with hip-hop culture references – bae, lit, and key ( major). The kit came with a few really cool textures, the pebble texture key chair is very pretty.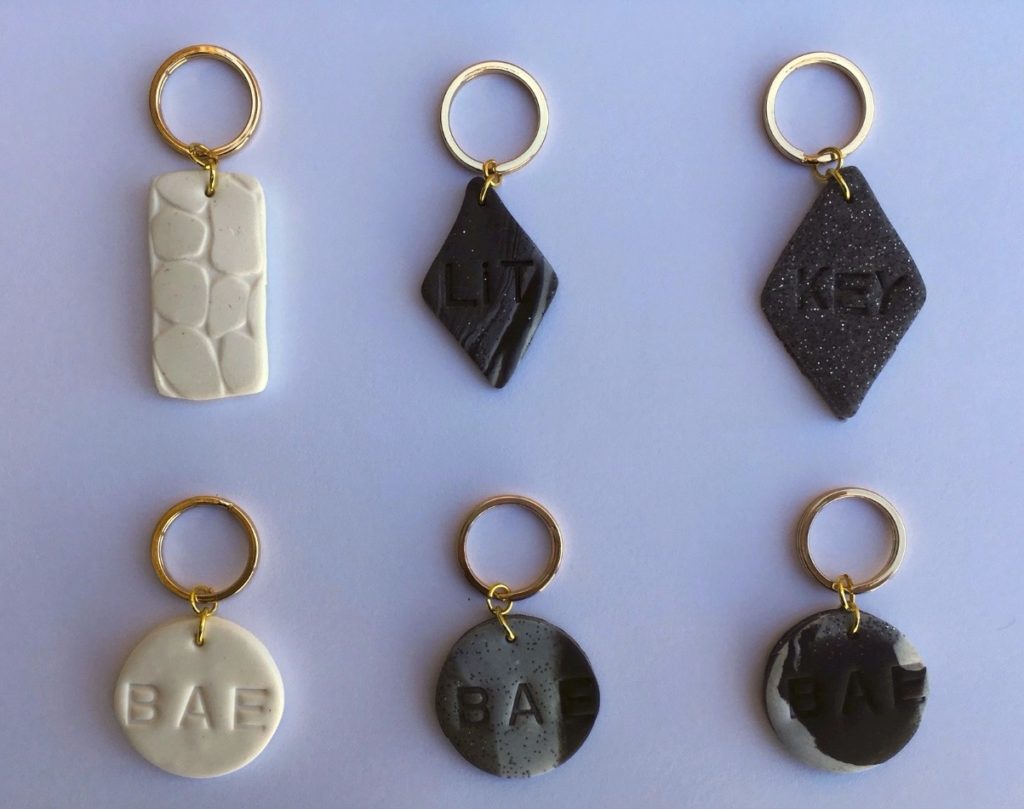 You get a key chain. And you get a key chain!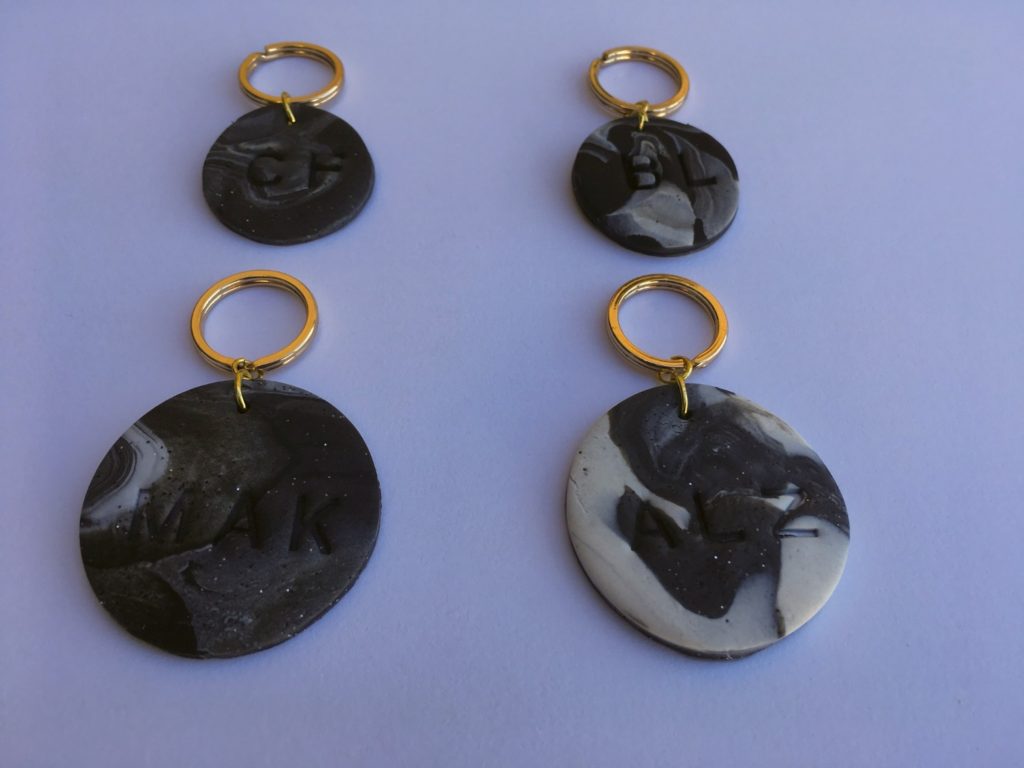 Everybody gets a keychain!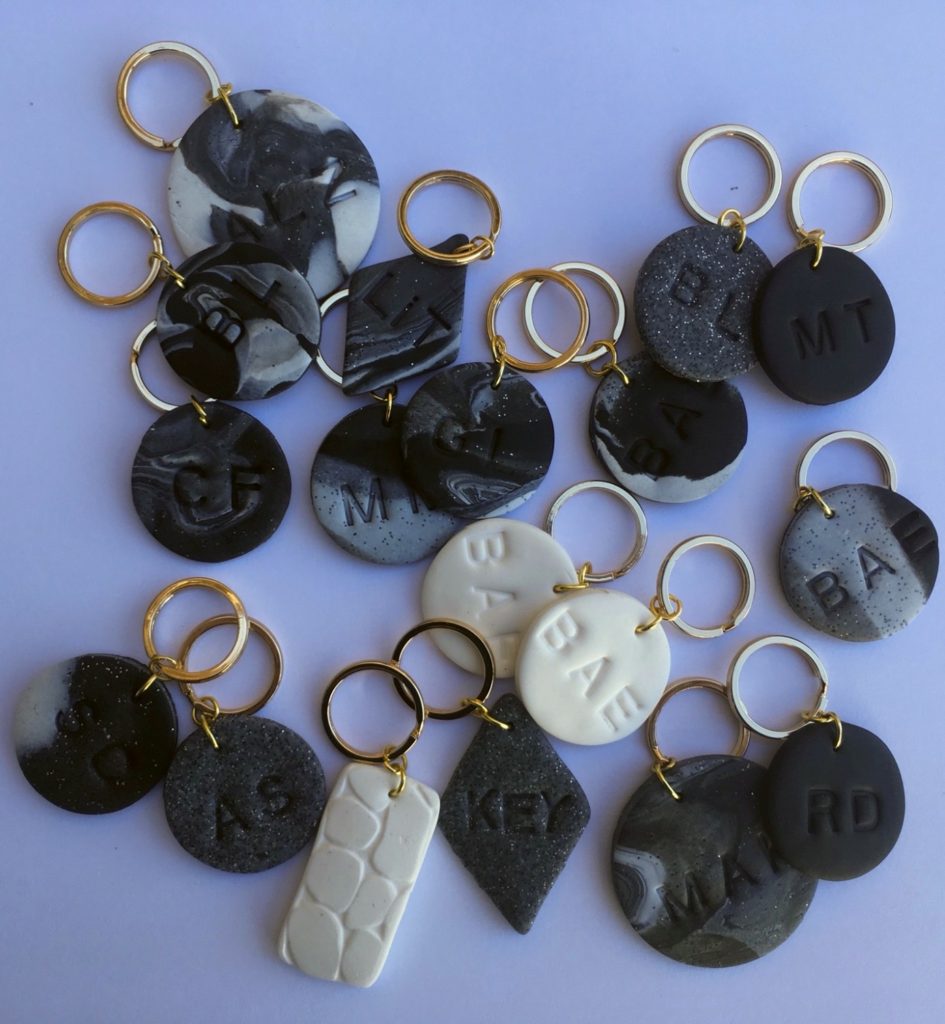 Fun to make and my girlfriends loved the personal touch!
xoxo, jackie
Save this project for later