Air dry clay is a great medium for DIY projects. It's easy to work with and can be used to create a variety of home decor items.
I wanted to create a small decor piece to add to my tv console table, and decided on a small beaded garland.
Terracotta garland
I use Terracotta throughout my apartment, I love the color and texture it brings to my space. See how I use air dry clay to make a small terracotta beaded garland.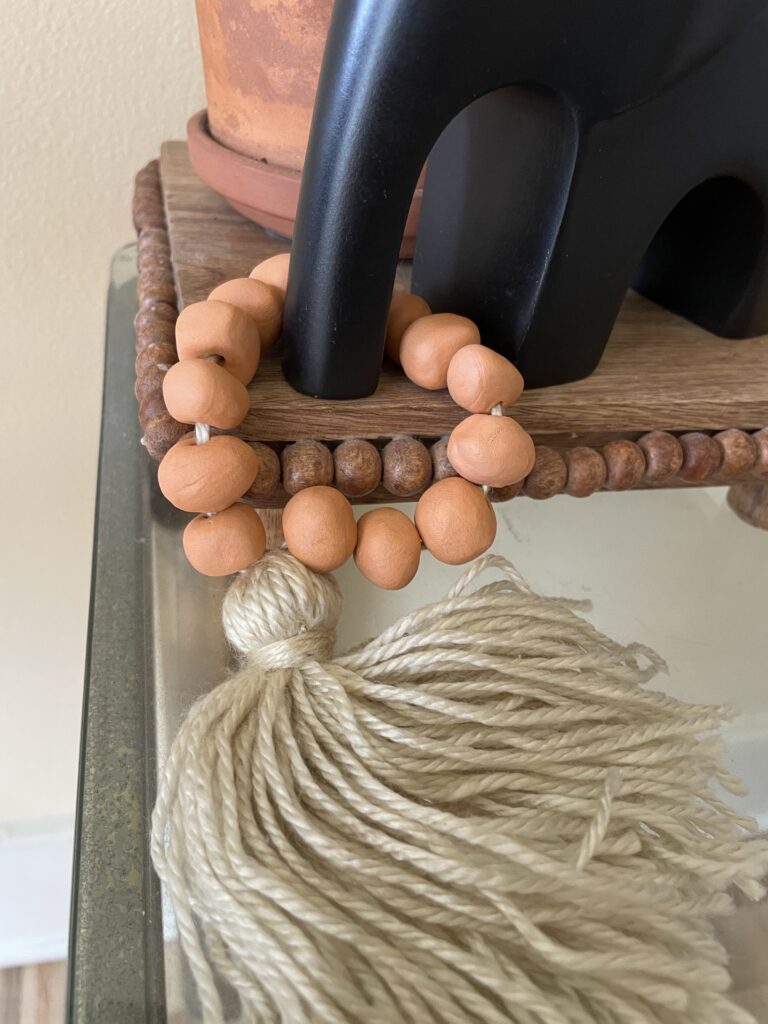 Materials
This post contains affiliate links. I only recommend products that I use and love!
DIY steps
1. Condition the clay before you start working with it. This will make it more pliable and easier to work with. Work the clay in your hands until it's soft.
2. Grab a large pinch of clay and work it between your palms into a smooth, round ball.
3. Repeat until you have your wanted number of beads
3. Take a sharp tool, (a toothpick, or skewer could also work) and poke a hole through the ball, so that a hole forms to make the ball into a bead. You may need to wiggle your tool to make the hole wider.
4. Continue poking each of your balls to create beads. I like the wonky, uneven look the beads have. I think it gives the beads an organic feel.
5. Let your beads dry for 2 to 3 days before using.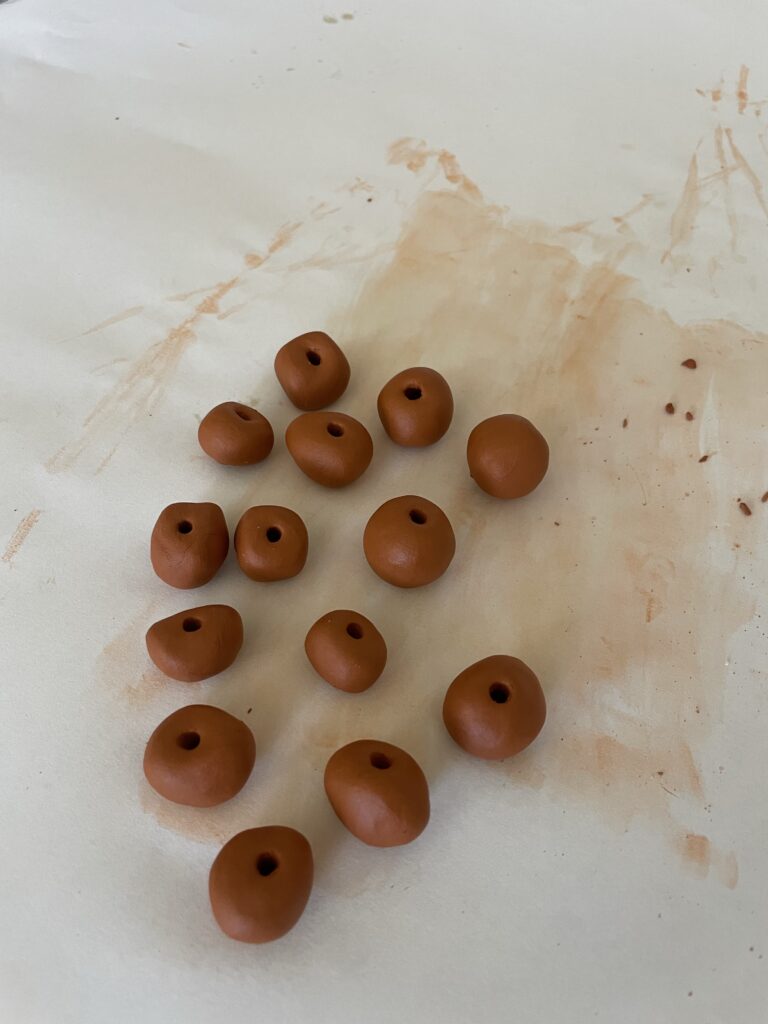 To preserve your beads, spray with a clear Mod Podge sealant.
Once my beads were ready, I strung them on yarn and added a tassel to make a mini beaded garland.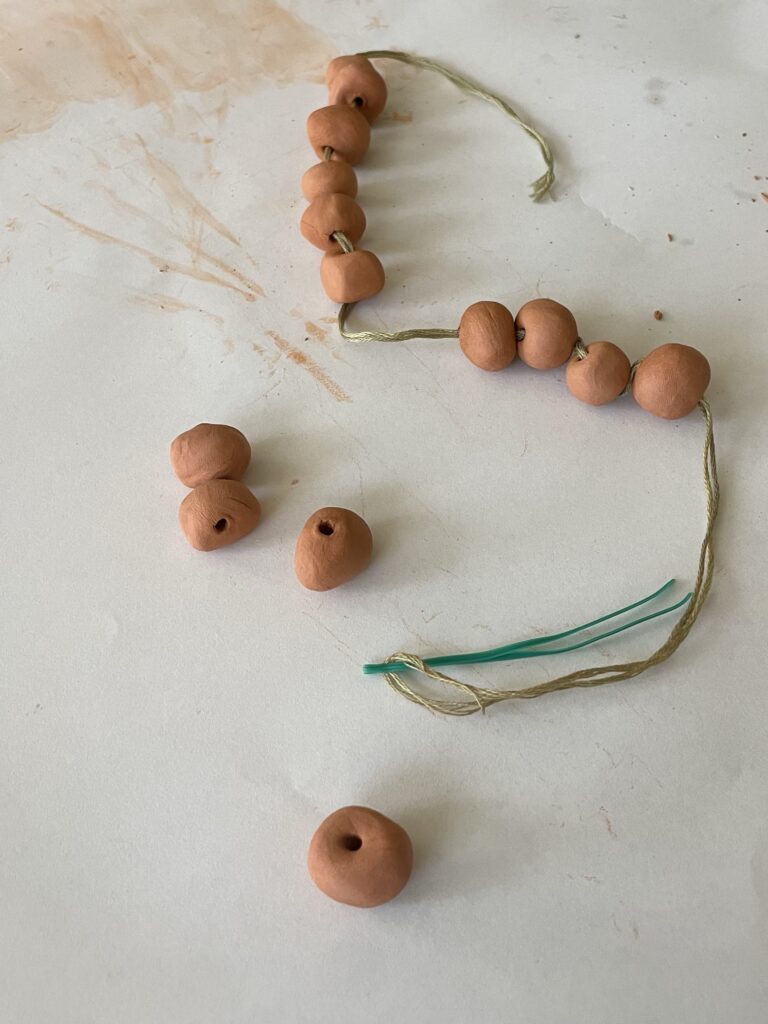 Perfect scale for my space – see how I styled my DIY mini terracotta bead garland.