Over the last year, I've been designing and landscaping my backyard space, which has in turn led me to spend more time outdoors. This has gotten me more and more interested in outdoor gardening, so I'm thrilled to kick off a new and exciting gardening project!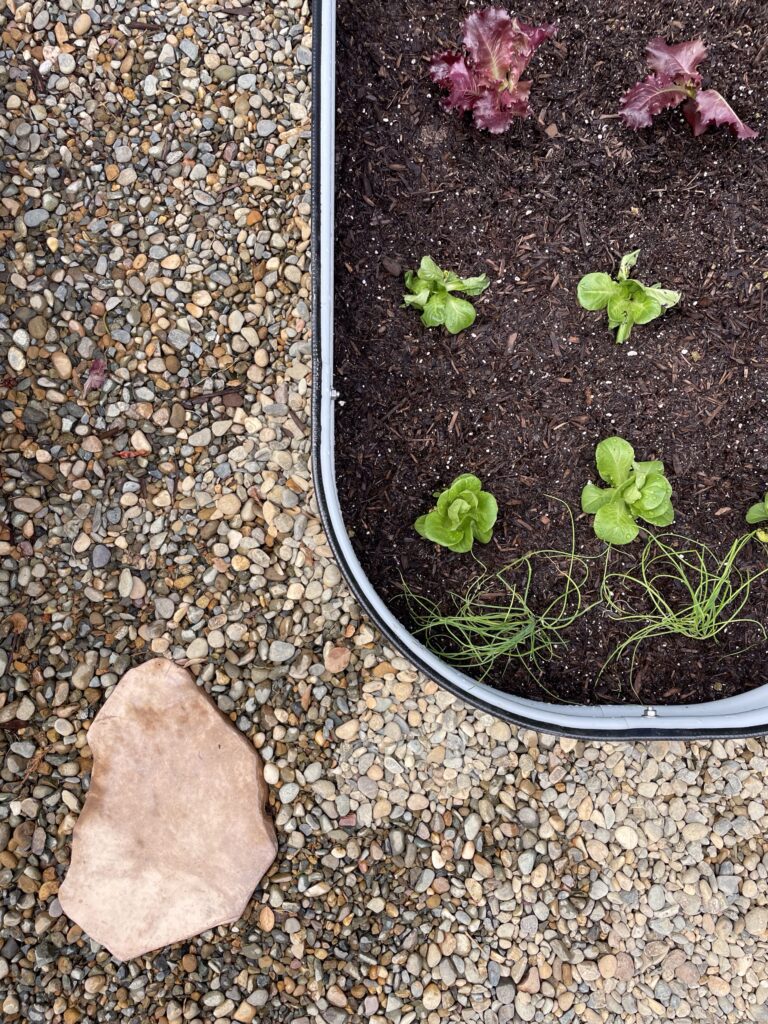 Like so many others during this time, gardening and growing my own vegetables has become more and more attractive to my lifestyle. Working from home has enabled me to spend more time on my home and health. I've replaced take out lunch with homemade food – one of my favorites is a hearty salad.
I can't wait to utilize my own garden.
To bring this idea to life, I'm excited to partner with Vegega to set up a new outdoor garden with raised metal garden beds.
Putting together my Vegega raised beds
Assembling my garden beds was a breeze! The garden beds come together by simply connecting the metal panels together with screws. I went with a traditional bed shape, however you've got flexibility to build a bed that works for your space.
I love the beige white color – if you know me, you know this is one of my colors!
Visit Vegega and use code HEYYJACKIE10 at checkout for 10% off!
Prepping my yard
The patch of land I chose for my garden beds was largely unused and was covered in weeds and crab grass.
To really transform my space, I decided on surrounding my garden beds with stones. To make this happen, I cleared out the weeds and lined the ground with a weed barrier to block weeds from coming through the rocks.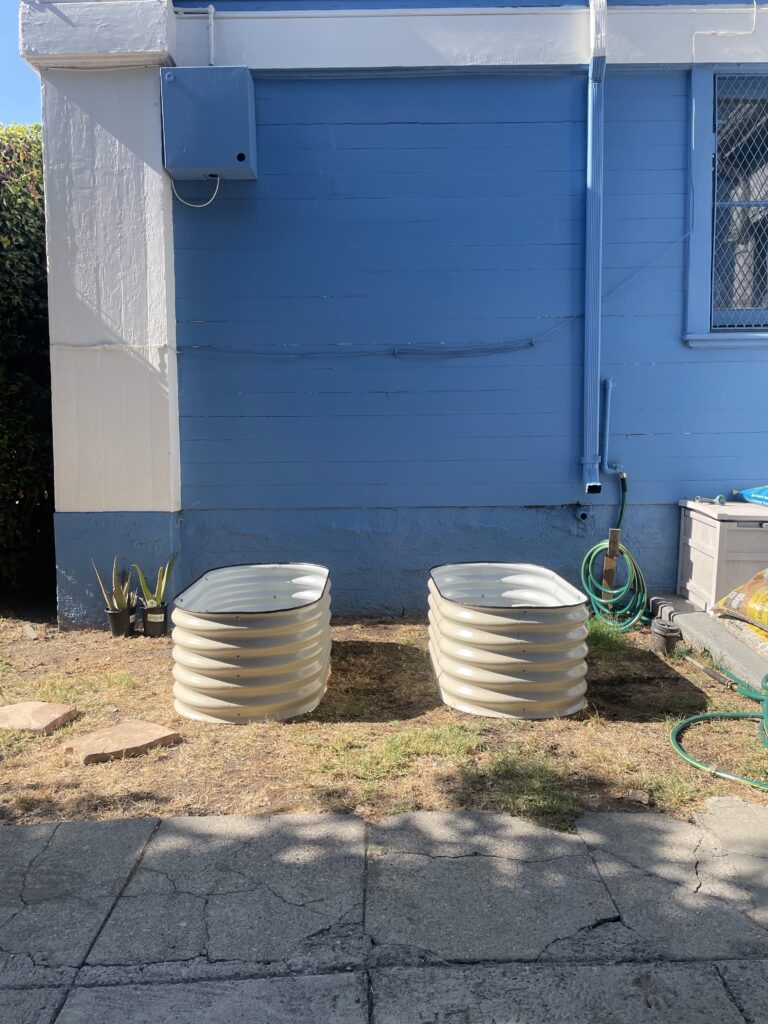 Using a weed barrier will ensure my garden beds and the surrounding area remains free of pesky weeds.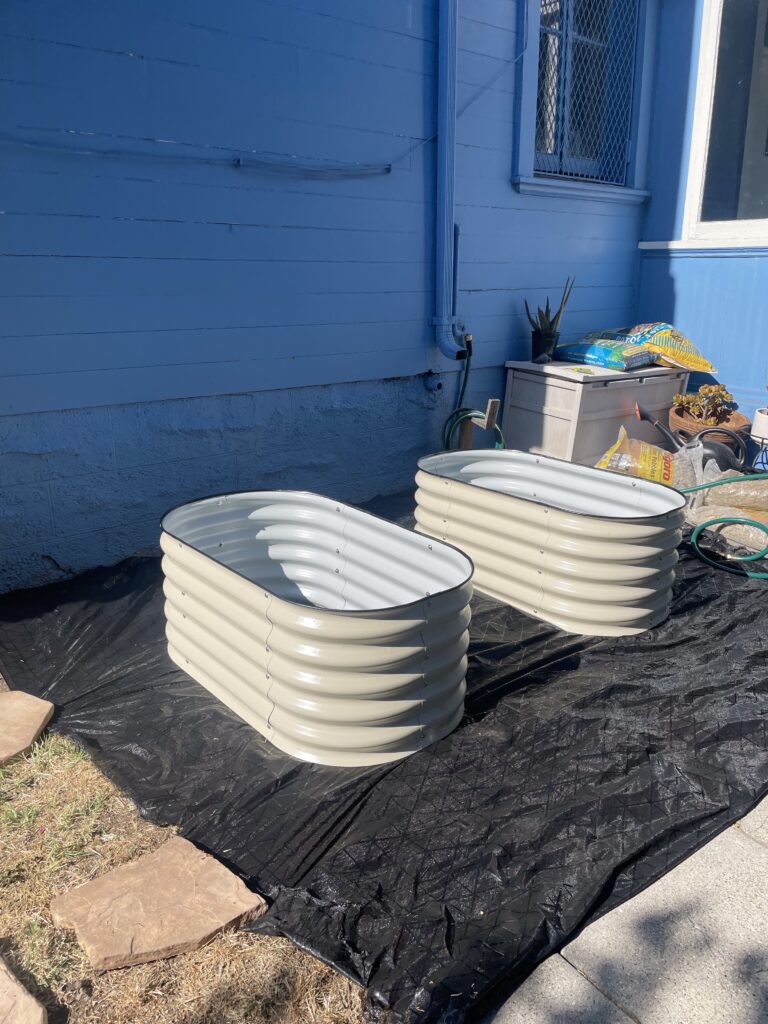 Filling my garden beds
In preparation for my garden bed install, I saved yard trimmings from the past month or so. I used these twigs, leaves, and other foliage to fill the bottom layer. This saved me a few bags of soil for each bed!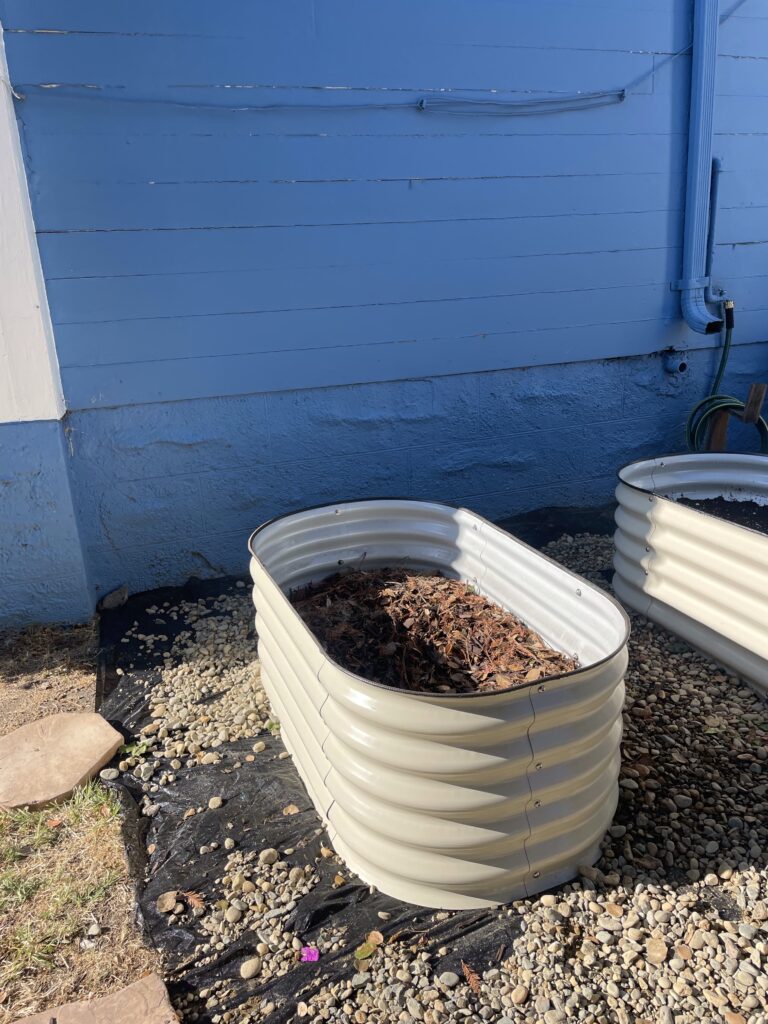 Next, I used a high quality container soil. Each planter took a large bag and a half of soil.
What am I going to grow?
A lover of both veggies and flowers, I couldn't decide, so I'll be growing both. I recently purchased a variety of flower seed that are growing in starter containers. I plan on adding those in when they're a bit bigger.
As for the veggies, I love a good salad – so you'll find everything you need for a good salad base. A few lettuce varieties, kale, and a few herbs. I'm excited to keep you all updated on their progress.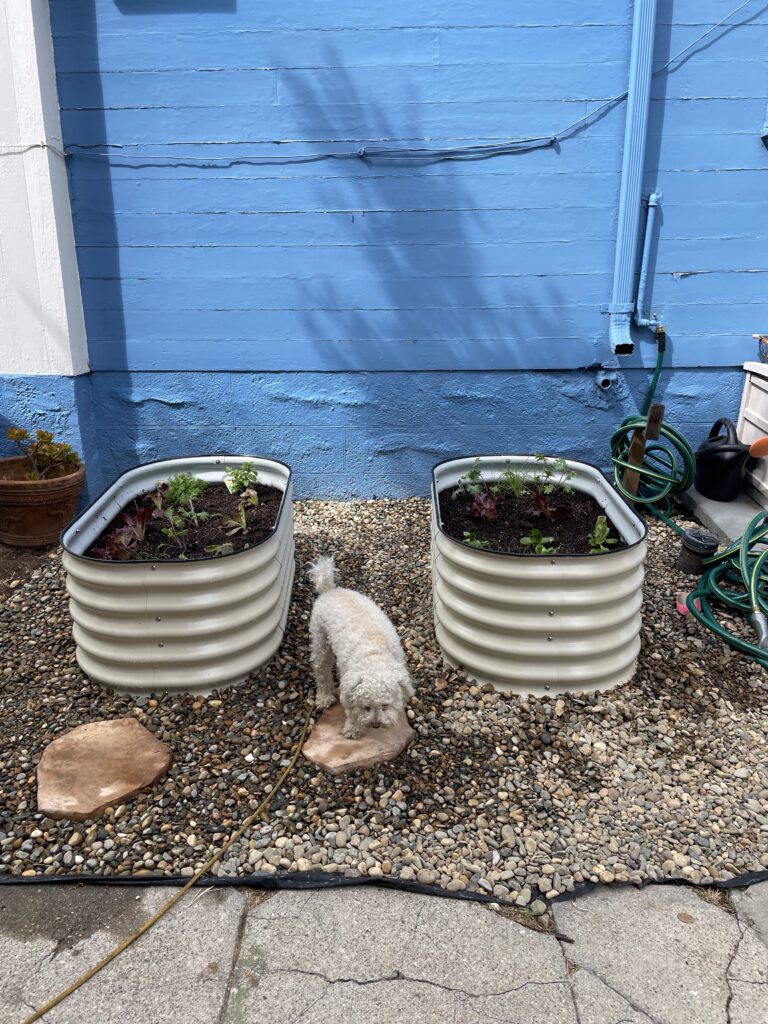 I'm so happy to have garden beds at home now, and I think these small beds are a great entry into outdoor gardening.
In partnering with Vegega, I've got a 10% off code, if you're interested in picking up a garden bed of your own! Visit Vegega and use code HEYYJACKIE10 at checkout.
Landscaping the area around my new planters has been just as much fun as getting the planters set up! I'm loving getting my hands dirty with larger gardening and design projects. Check out my next post for more detail on the design process!