Who else lives on their sofa? I know I'm not alone when I say our sofa is the heart of our apartment. From eating a quick meal to reading or browsing through magazines, we spend a lot of time our sofa. For us, it's also the first thing guests see when they come over, so it was time to get some new throw pillows that are both functional and stylish.
We'd had some pillows on the sofa, they weren't bad, by any means, but they also weren't great. So, for my second go at adding throw pillows to the sofa, I decided to go the DIY route so to meet all of my needs.
When searching for fabric for sofa pillows, I also found the perfect fabric to make pillows for the bed as well! They are both Nate Berkus upholstery fabrics, the leaf fabric is a heavy cotton linen, and the line print is a lighter weight cotton linen.
I'm by no means a sewing expert, a novice actually, so I was excited to work with a friend to make these. When making pillows with a zipper, I recommend you have a little experience on a sewing machine. Working on these pillows was a humbling experience, but I'm excited to try out some other sewing projects.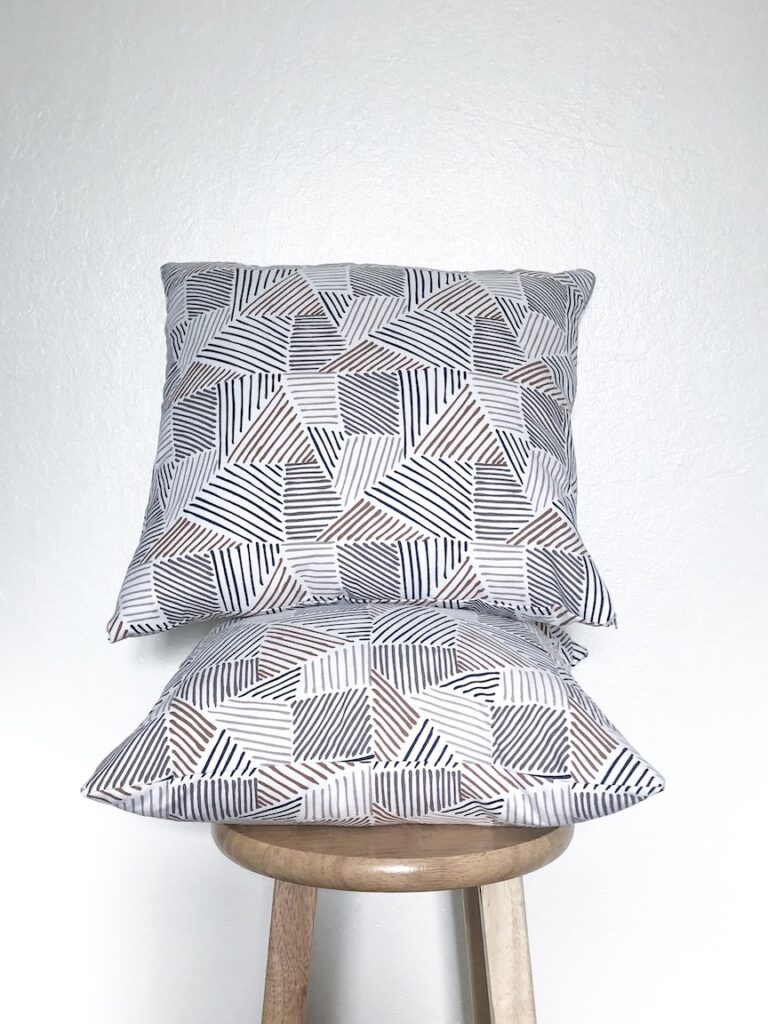 Using your favorite fabrics to make throw pillows is the perfect way to personalize your space. I love how the sets of pillows I made give my rooms an instant mini-makeover!
Here's how we made my new throw pillows:
materials
Fabric: 1 yard per every 2 pillows. I scored awesome Nate Berkus fabric from JoAnn at a great discount, each of these prints was marked down over 50%, score!
Sewing machine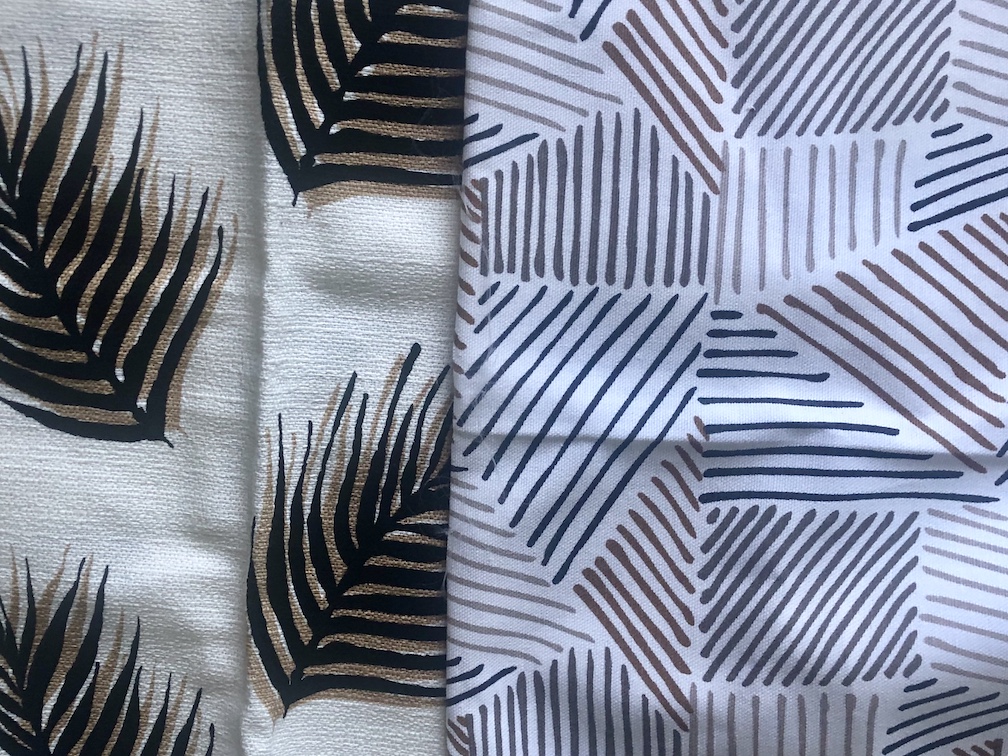 steps for one pillow
1. Cut two squares, about an inch wider than your pillow size. My pillows are 18" x 18" so I made sure to cut an inch wider.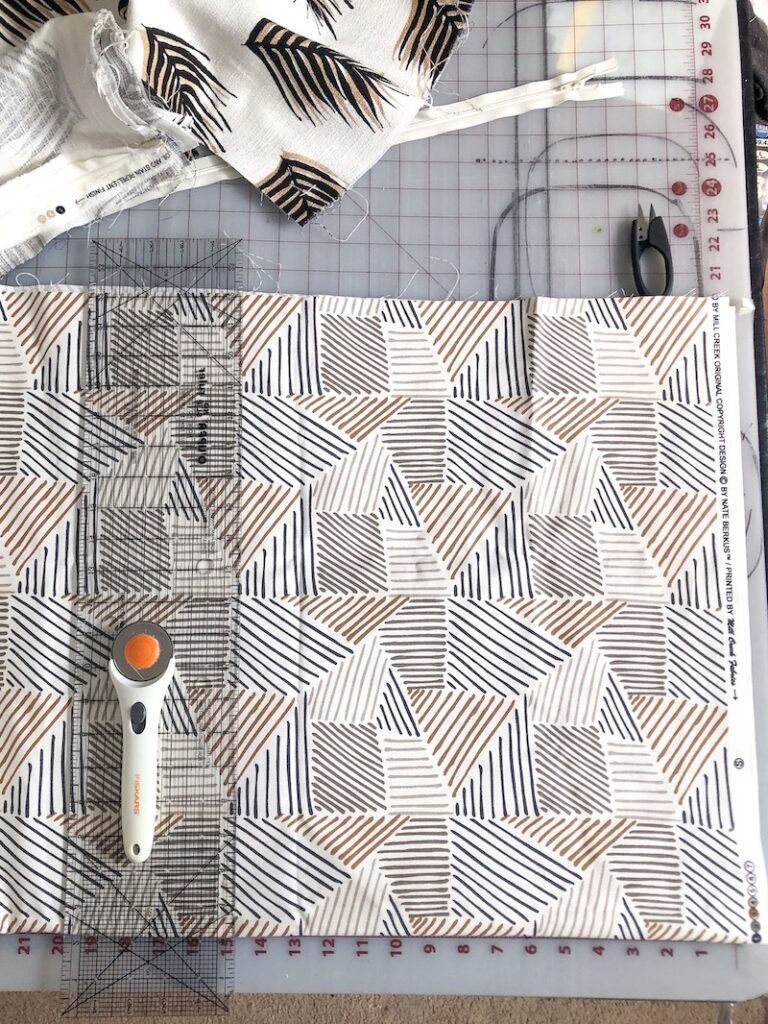 2. Draw line at the exact size. You'll follow these when sewing.
3. Attach your zipper by sewing along one line of your first square.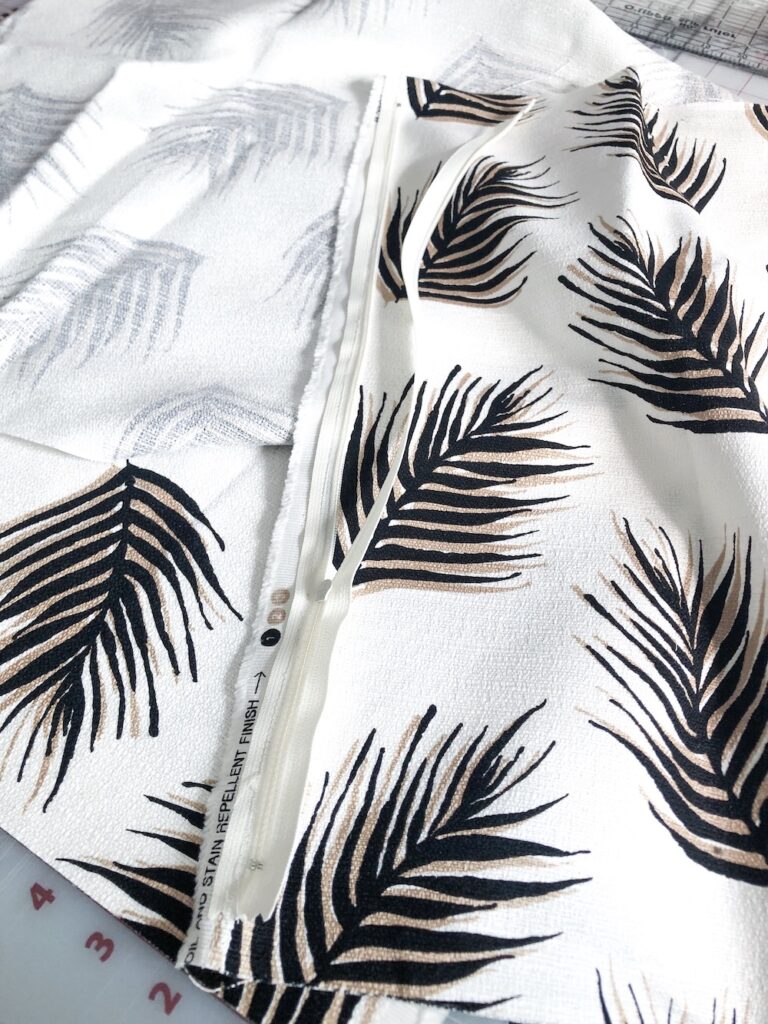 4. Next, you'll take your other square and match the siding so you zipper is attached, facing outwards, attaching the two squares by the zipper.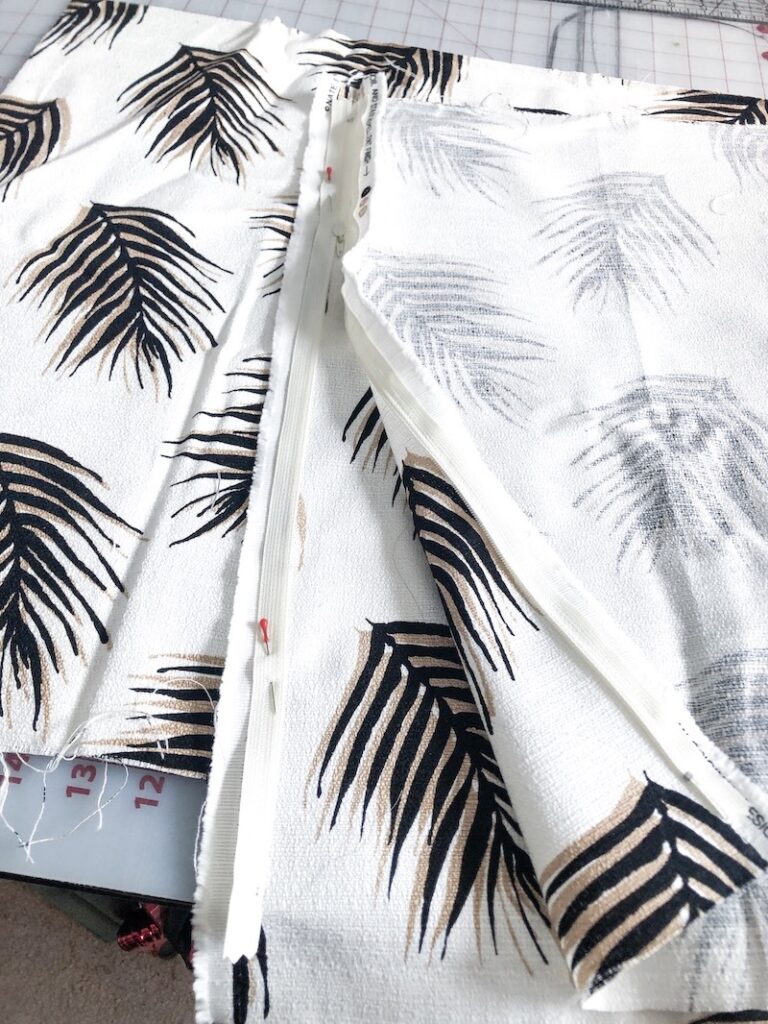 5. With your two square folded, you will then sew the remaining 3 sides, along the line.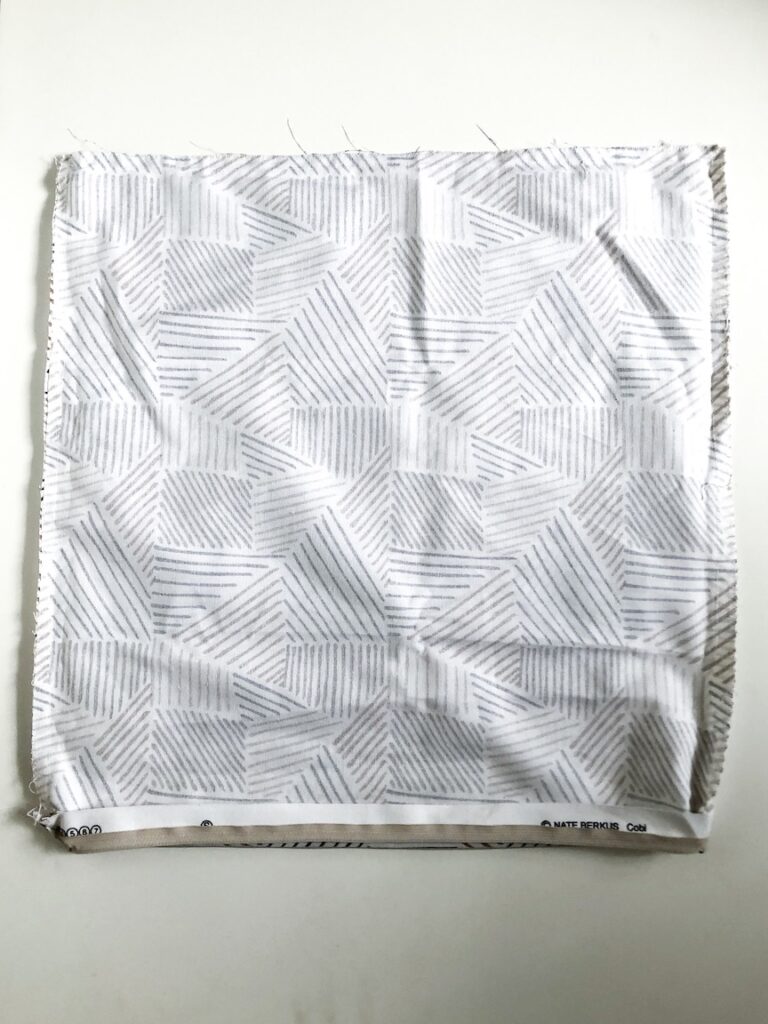 6. Once you sew all sides, you'll unzip the zipper and flip the pillow right side.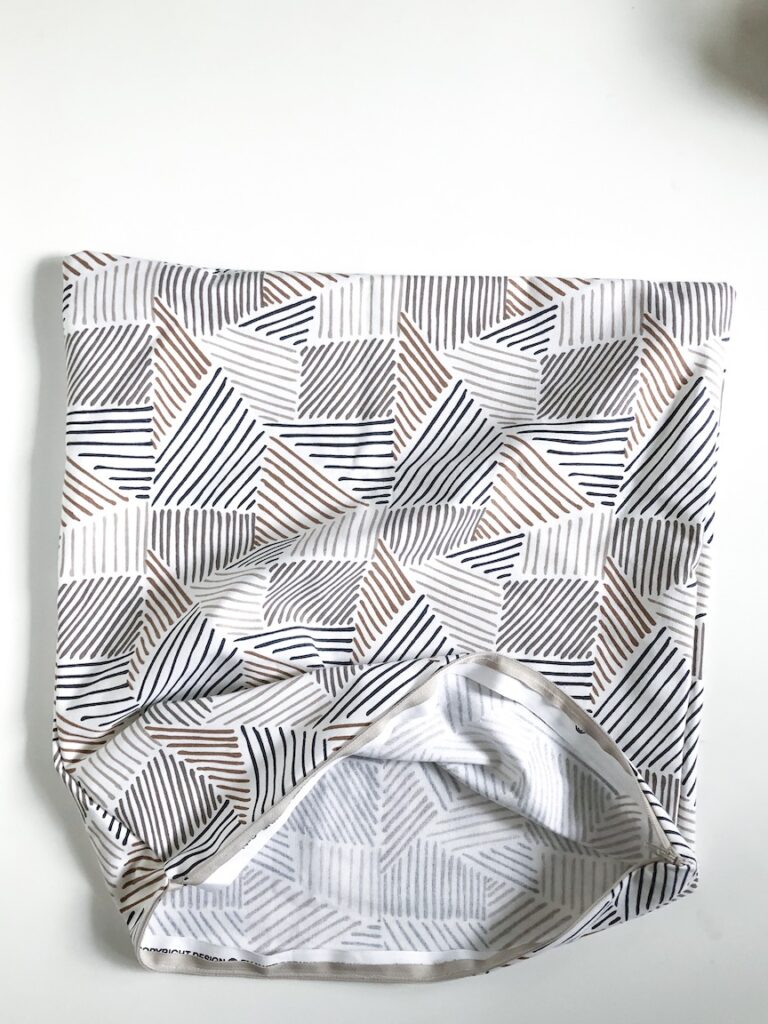 7. Stuff the pillow with your insert, and you have a brand new pillow!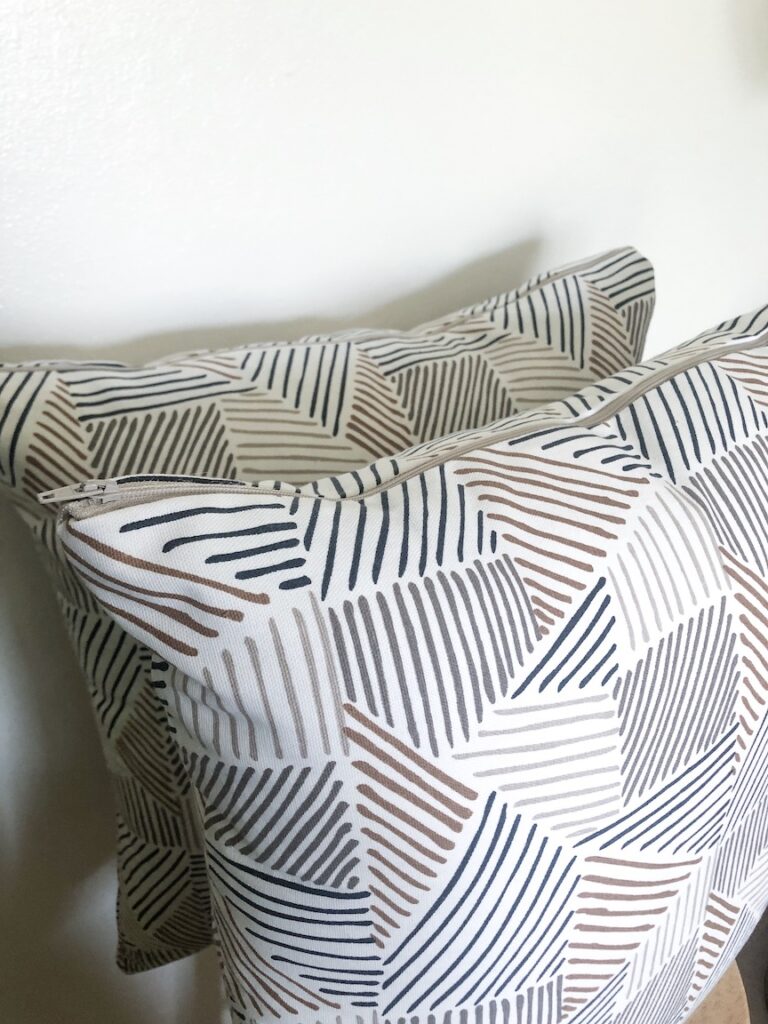 Tip: leave your zipper slightly open so you can easily flip it. I forgot to unzip one and had to wiggle the zipper a bit to get it open.
Another Tip: use a pillow insert a size larger than your intended pillow. Your pillows will be nice and full! I used 20×20 pillow inserts for 18×18 pillows.
I love how both sets of throw pillows turned out! With pillows, finding a fabric that you really like is a great way to accessorize your room because pillows are relatively easy to make. I probably could have searched for months without finding pillows in a similar print and price point – but making my own was a perfect shortcut.
xoxo, jackie
save this project for later