While overhauling my apartment, I made a few major updates to my space, including redoing my flooring and replacing my countertop. After the big projects were complete, I began focusing on the details.
While the big projects, make a huge visual impact and transformed my apartment, the smaller updates throughout my apartment that have really worked to transform my space.
Small touches to add character
I believe the small details are amazing ways to upgrade a space and make it feel more custom, without spending a ton. My friends and family agree! I receive the most questions and compliments on the small diy updates I've made since moving into my apartment.
I'm happy to share three ways I updated my space to enhance my apartment.
1. Added texture with faux bead-board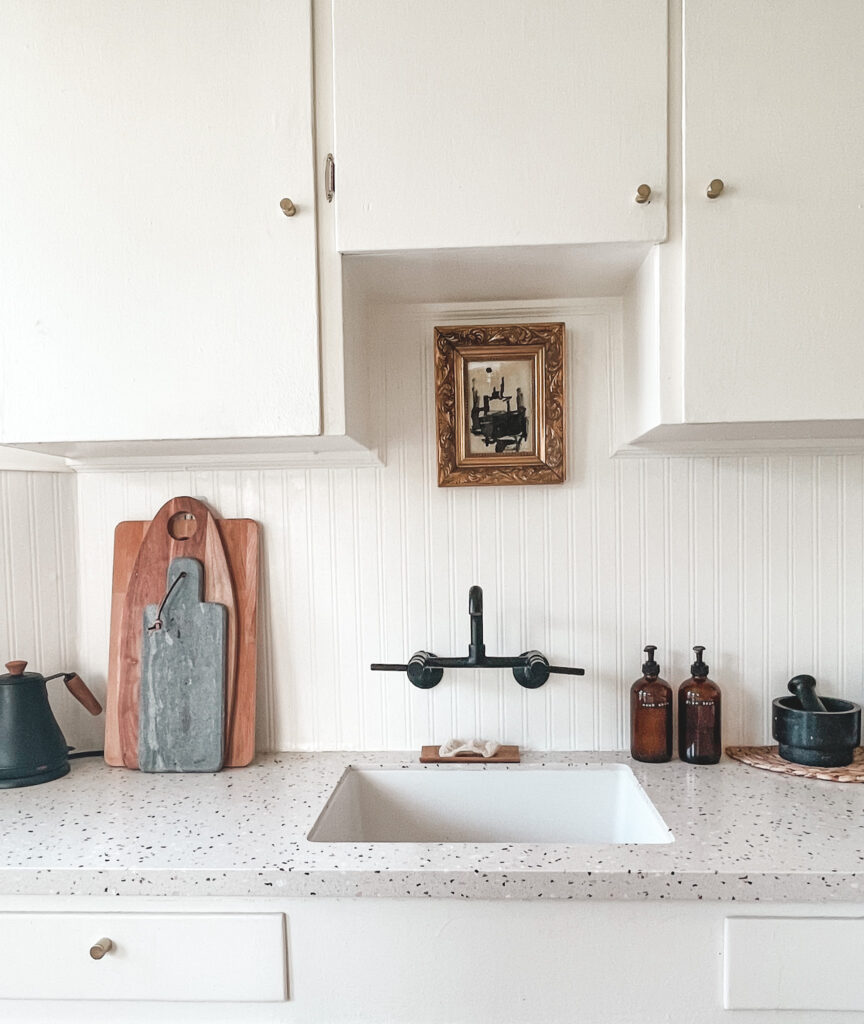 After replacing my countertops, my kitchen was still missing something. I chose a beadboard wall paper to wrap around the walls of my kitchen.
I installed the wallpaper myself and painted it to match the walls. This subtle update makes a space feel warm and lived in, and you wouldn't know the boards are actually a spongy paper.
2. Dramatic light switch and outlet plates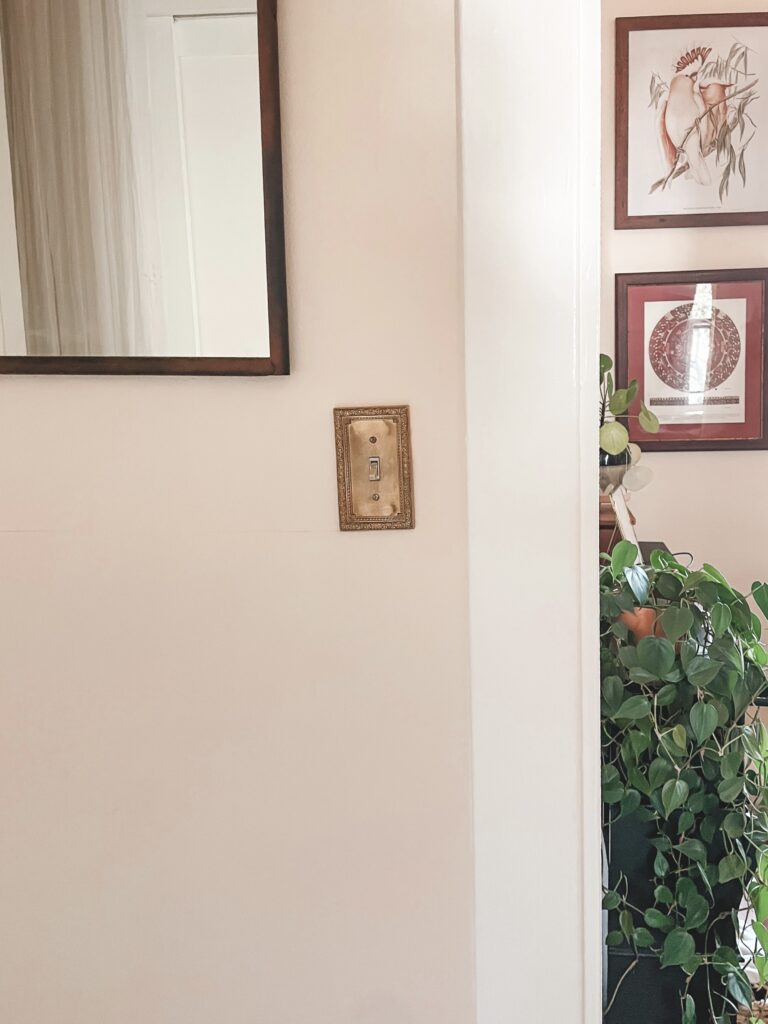 My small apartment has quite a few exposed electrical outlets with placements I wouldn't have chosen. To dress up my outlets and light switches, I went with ornate covers that almost act like art! Perfect for my Victorian apartment space, my brass frames instantly brought a new and improved look to my space.
3. Updated cabinet knobs that tie in
After making a few major updates in my kitchen, replacing the cabinet knobs really tied everything together. I chose brass throughout my apartment and went with small knobs to tie in with other accents, including light switch plates.
I carried these knobs throughout the kitchen, even replacing hardware on an added storage cabinet from IKEA.
What are your favorite easy updates?