My dog, Goldie, is living the life of luxury over here. The latest convenience that I'm custom creating for her, is as much a luxury for me as it is for her. Follow along as a build a balcony garden potty box for quick and mess free mornings.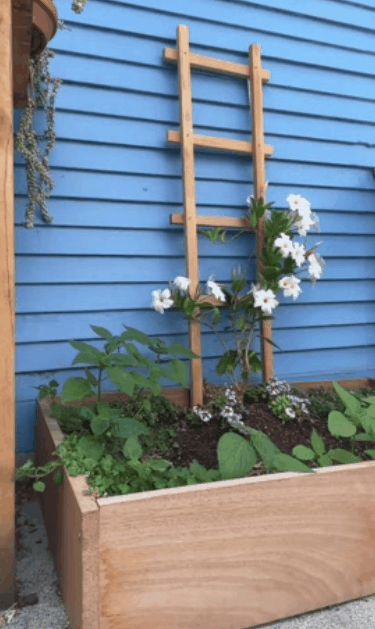 Like clockwork this little one has to go at 6:45, or she goes on a pee pad in the bathroom. As I try to ween her off the pee pad, I realized I'm not quite always ready to get up to walk her around 7 am every morning.
I'd used a synthetic pee patch for a few months, however cleaning the patches of grass and container were more than a hassle every week.
I decided to swap out the synthetic glass patch with a real mini garden that would maintain itself.
Living potty box
Instead of an unattractive plastic patch, I decided to build a custom box to fit my space and fill it with plants!
Clover is a great solution. Dog urine won't kill clover, unlike grass. I'd explored purchasing sod- and while I love the look, the problem with sod is that it has to be replaced frequently. Ultimately, I decided to build a box from scratch and grow a bed of clover, along with some a variety of plants.
I recently replaced my grass lawn with clover, so I knew the perfect conditions to ensure the clover would take.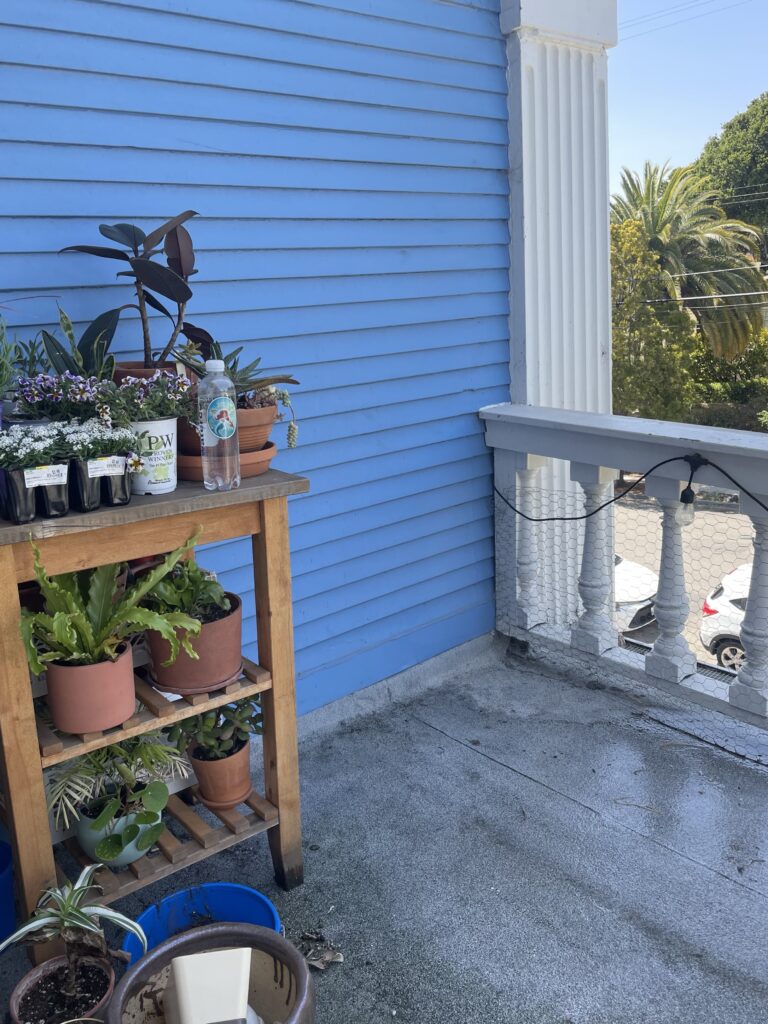 Building the box
I picked up a 1"x6" mahogany board at Home Depot to match the existing wood on the deck.
I had them cut the board into 4 pieces.

2 2ft boards, 2 3ft boards

I predrilled 4 holes on each of the shorter boards, a hole at each corner.
I then drilled the boards into a box.
I lined the box with a heavy duty plastic vacuum seal bag.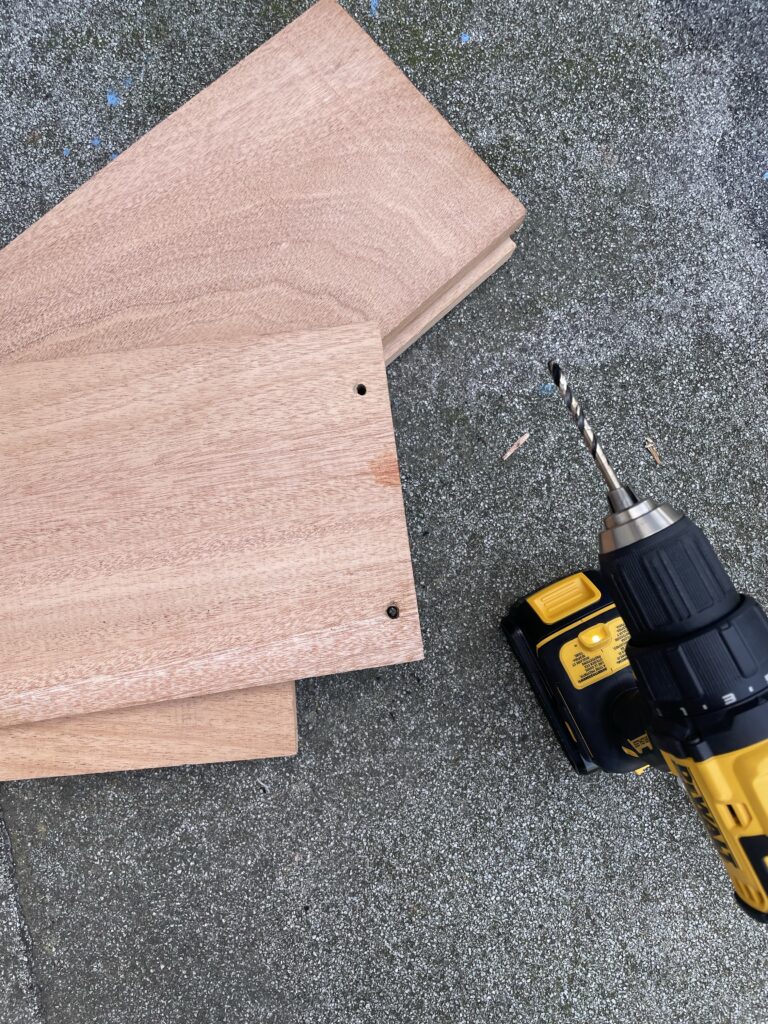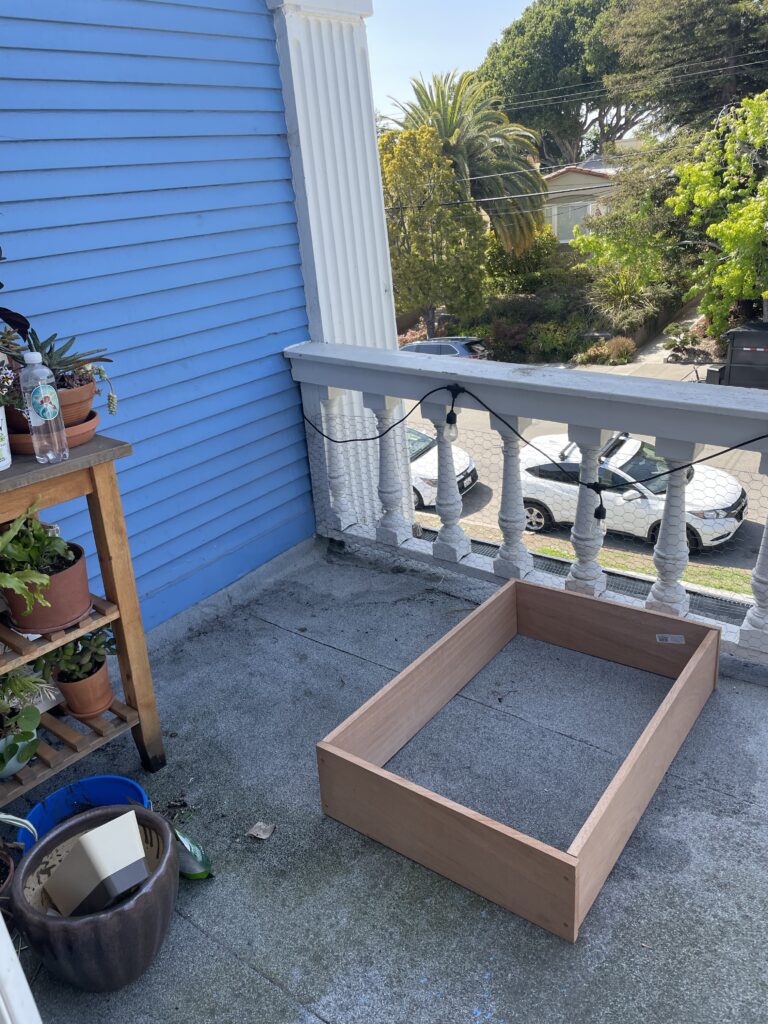 Growing a mini garden
To fill the garden box, I added 2 bags of soil.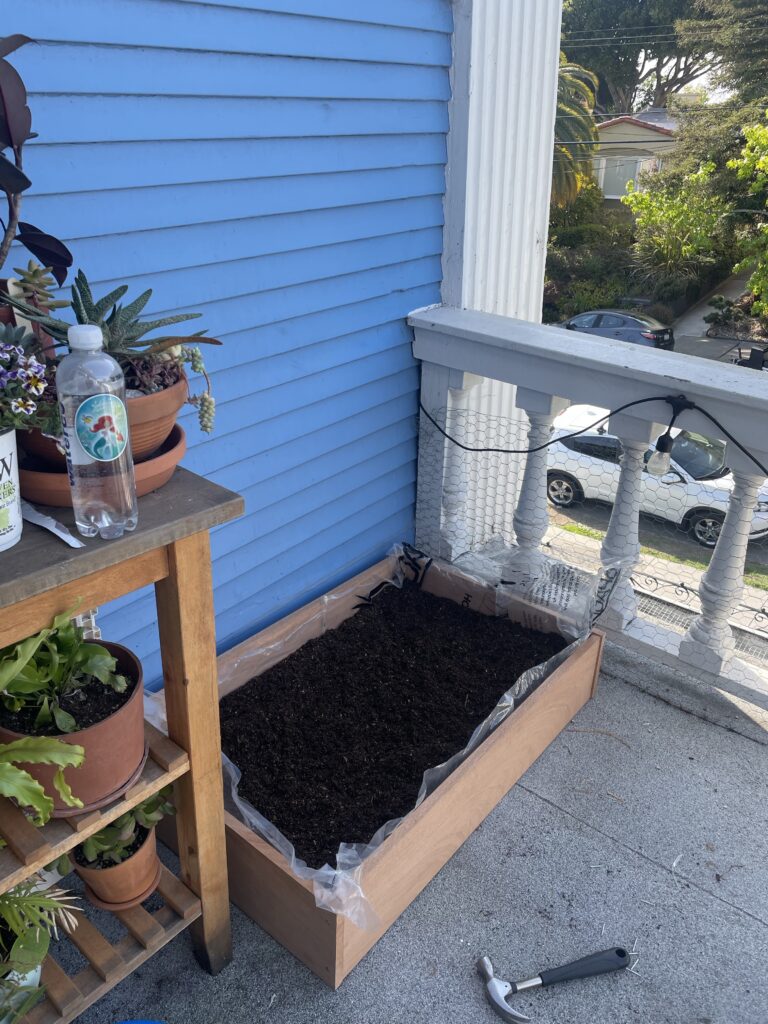 I threw clover seed to start. I also added another ground cover to add diversity to the box.
I lined the perimeter with a few cute flowers I picked up from the store. Just a few days after spreading the seed, tiny clovers began poking up all over the box.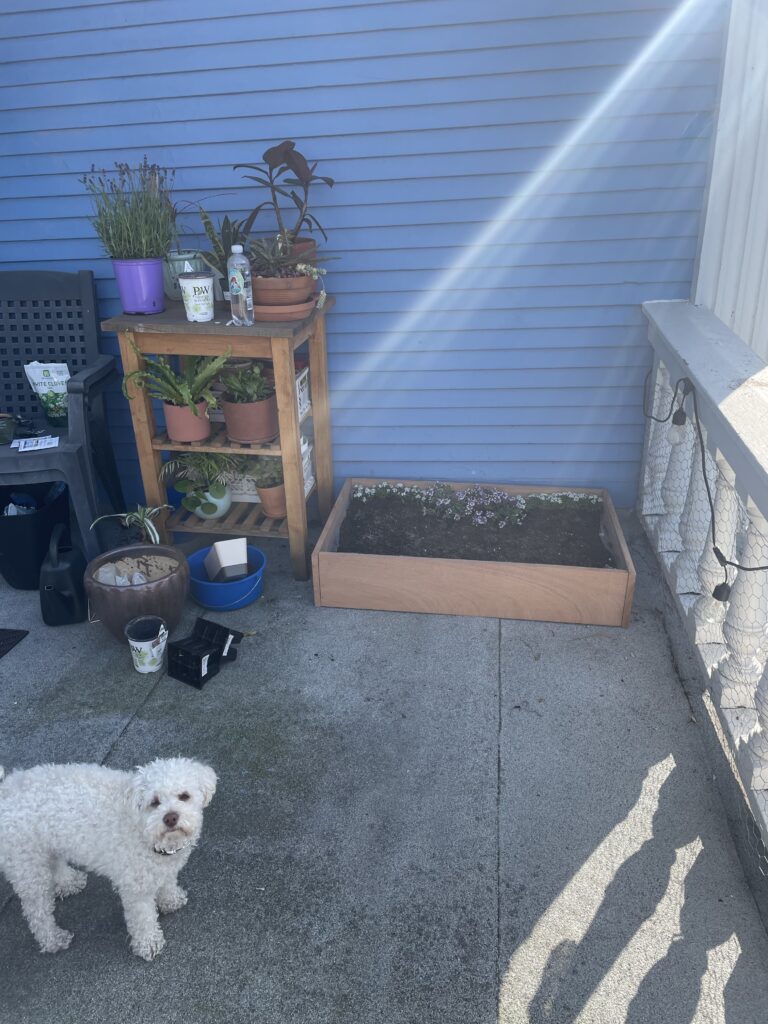 Next, I added moss to part of the box, and pretty quickly it began thriving.
Since then, I've added more clover seed and threw marigold seeds also, which have really taken off.
A few lessons learned
My girl, Goldie loved her box from day one and has jumped into the box daily. Even still, the clover sprouted.
The center of the garden gets the most traffic and is now just soil. For better results, keep your furry bestie out of the box for the first couple of weeks to let your plants take sprout and root well.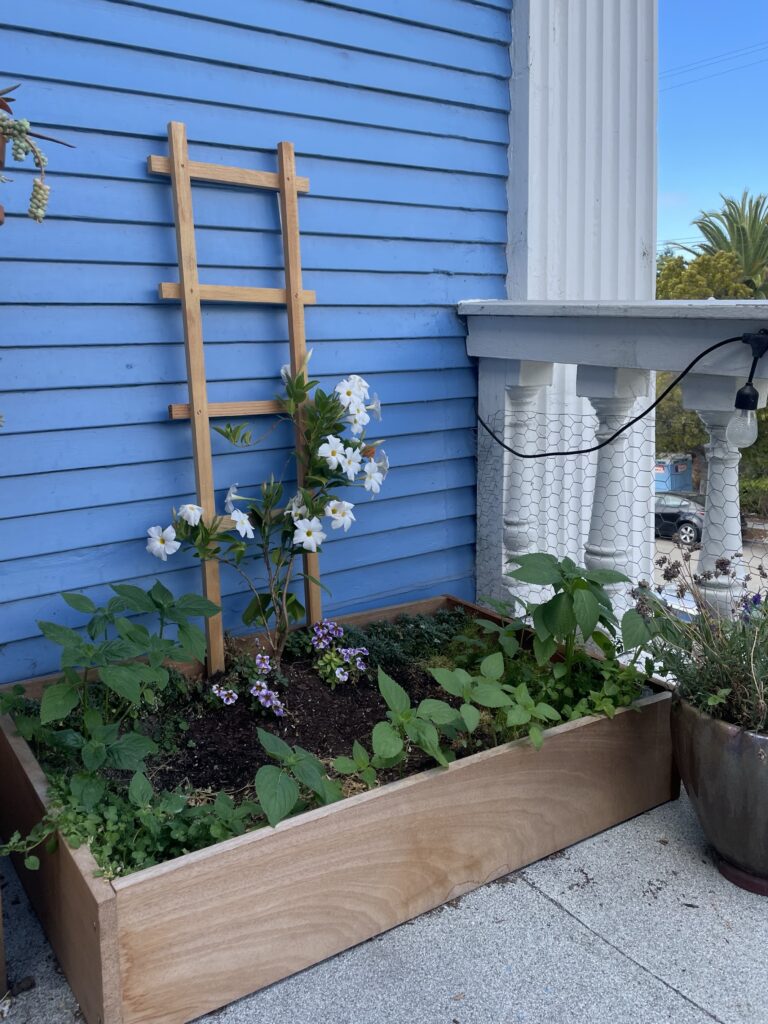 Loving the garden box
I'm happy to have a place for my girl to go without needing to go on a potty walk early in the morning. We love innovation.
Even more so, this box has become a mini garden that brings color and life to the deck. When people visit, they have no idea what my cute garden patch is really for.
Stay connected to see what else I try out in this box!
xoxo, Jackie