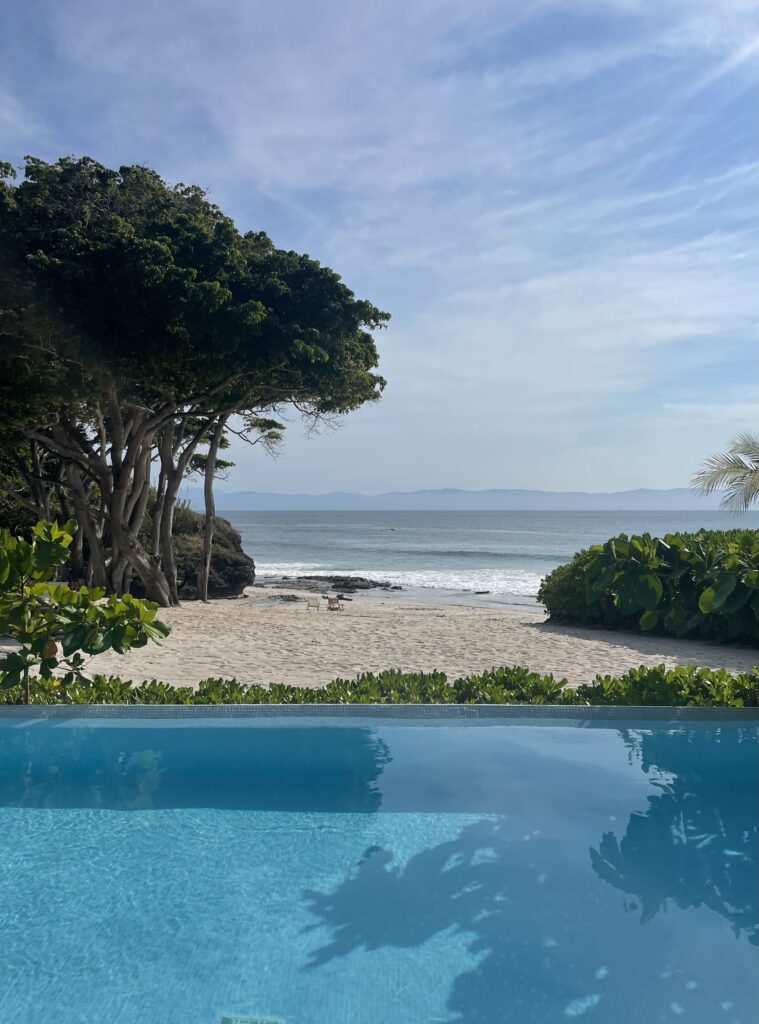 If you're dreaming of a tranquil and luxurious beach retreat, look no further than Punta de Mita, Mexico. Recently, I organized a girls' trip to this tropical haven, and it exceeded all expectations. Here's a glimpse into our unforgettable itinerary:
Accommodations at Bolongo Punta de Mita
We secured a spacious condo in the Bolongo Punta de Mita property, which proved to be the ultimate setting for relaxation. With private beach access, multiple pools, an onsite restaurant, and a rejuvenating spa, it offered the perfect blend of serenity and luxury.
Day 1: Soaking Up the Sun
Our first day was all about embracing the sun, sand, and sea. We spent hours lounging on the beach and poolside, basking in the warm Mexican sunshine. The crystal-clear waters beckoned us for refreshing dips, creating moments of pure bliss and rejuvenation.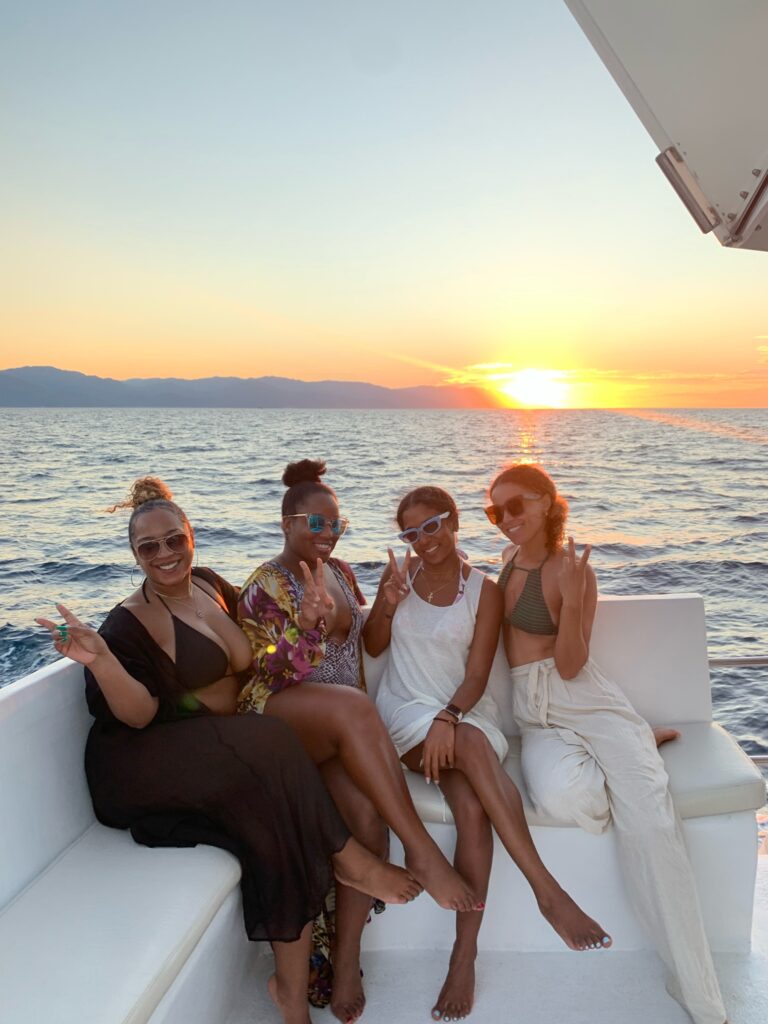 Day 2: Yacht Charter and Spectacular Moments
To truly immerse ourselves in the tropical paradise, we chartered a yacht for a day on the water. This experience was nothing short of incredible. We relaxed on the deck, sipping cocktails, and took refreshing dips in the crystal-clear waters. The stunning coastline provided a picturesque backdrop as we created unforgettable memories.
To our astonishment and delight, the evening brought us an awe-inspiring sight. We had the privilege of witnessing baby sea turtles hatching on the beach. It was a truly magical and heartwarming experience, reminding us of the incredible beauty of nature.
Day 3: Sayulita Day Trip
On our third day, we hired a driver and embarked on a day trip to Sayulita, a charming little surf town. As we strolled through the vibrant streets, we couldn't help but fall in love with the town's bohemian atmosphere. Quaint shops, local artisans, and lively cafes lined the cobblestone streets, creating a captivating ambiance.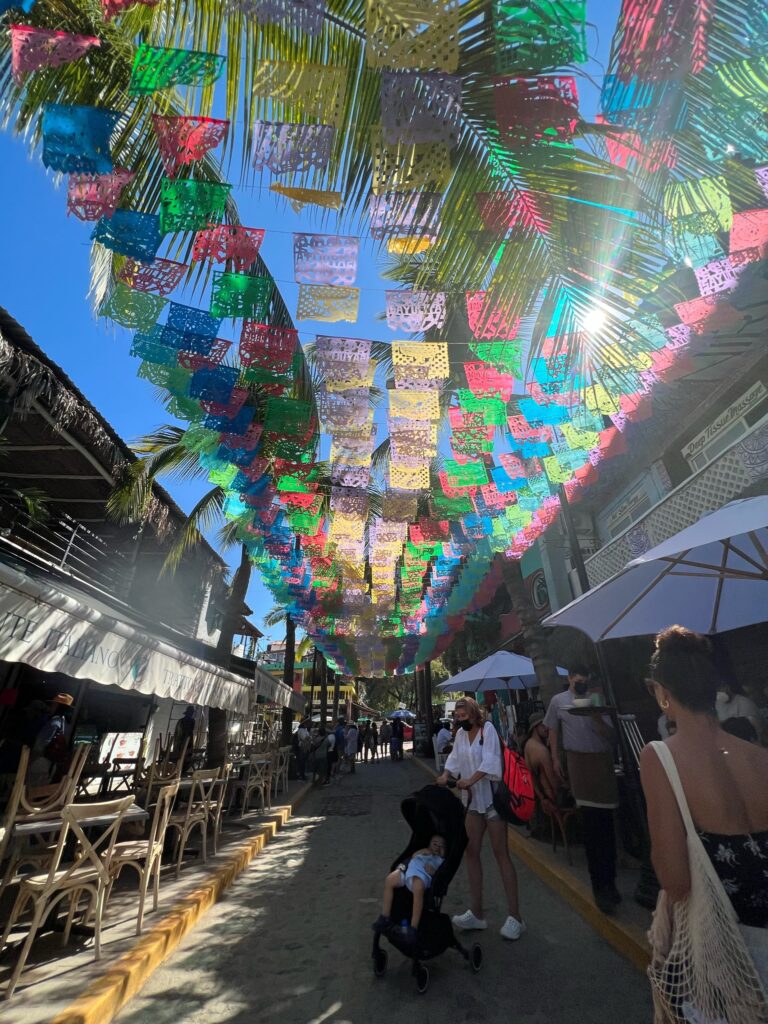 We spent the day exploring the colorful town and its stunning beach. Sayulita's vibrant energy and surf culture added an adventurous twist to our trip. We relished in the relaxed vibe, savoring delicious street food and embracing the charming beach town vibes.
Final Thoughts: Unforgettable Escape from Reality
My getaway in Punta de Mita was a remarkable experience, filled with moments of pure relaxation and exploration. From sun-drenched days on pristine beaches to indulgent yacht charters and a day trip to Sayulita, this destination offers something for everyone seeking a blissful escape.
Punta de Mita, with its serene atmosphere, picturesque landscapes, and captivating adventures, is a paradise waiting to be discovered. So, gather your friends, pack your bags, and embark on your own unforgettable journey to this tropical haven.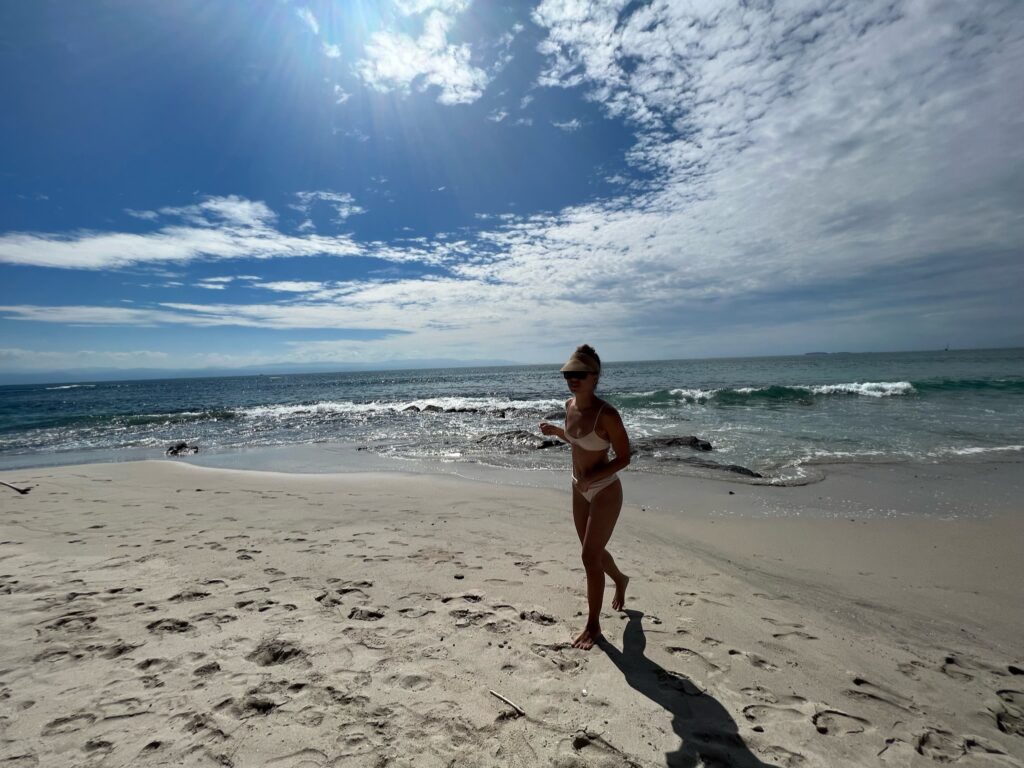 Until next time, may your travels be filled with joy, relaxation, and beautiful memories!
Love to Travel? Check out our trip Itineraries