I recently took a girls trip to Punta de Mita, Mexico and it was the perfect getaway.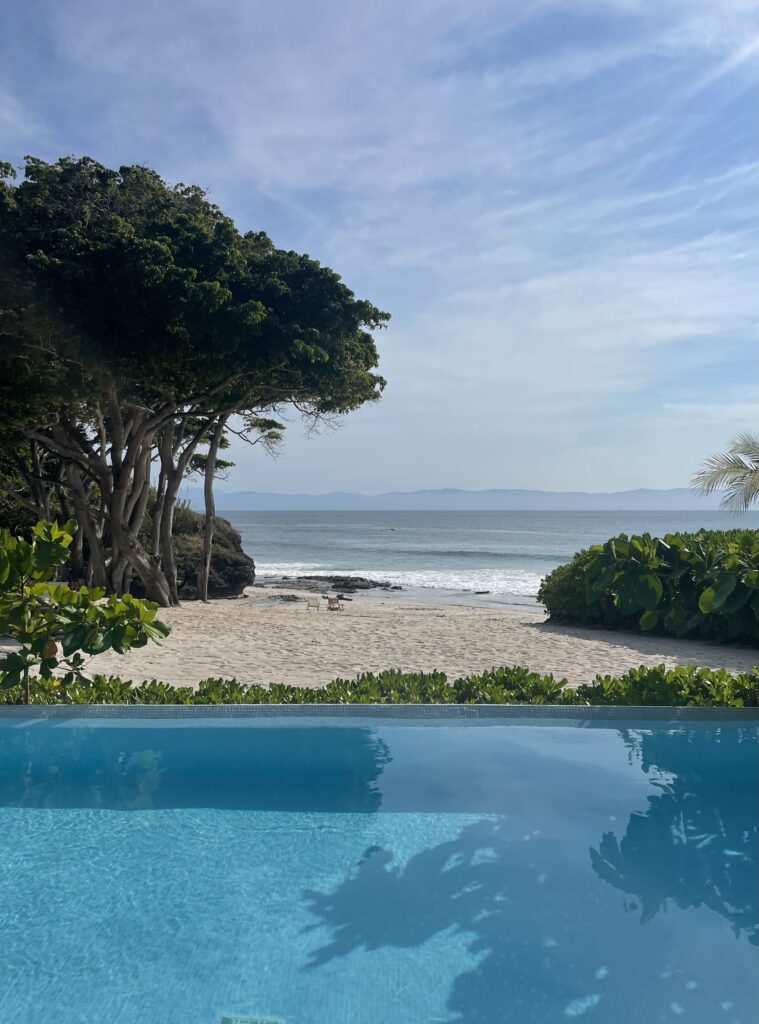 We rented a spacious condo in the Bolongo Punta de Mita property so we could easily lounge in the sun and relax. With our own private beach, several pools, an onsite restaurant, and spa – it made for a peaceful and luxurious stay.
The girls and I spent much of our time just relaxing on the beach or poolside, soaking up some sunshine and taking dips in the ocean.
Exploring the Punta de Mita Area
Of course, we also wanted to explore some of the area so one night we ventured over to the W Punta de Mita for a tasty dinner and drinks by the water.
The following day we journeyed to Sayulita for some exploring around town and a day at the beach. It was so picturesque with little shops lining cobblestone streets leading up to a stunning shoreline.
Last, to really enjoy this tropical paradise we chartered a yacht for a day out on the water. This was such an incredible experience! We enjoyed lounging around on deck while sipping cocktails as well as swimming off of it in crystal clear waters.
To top off this amazing adventure off, we even got to witness baby sea turtles hatching on the beach that evening – it was truly breathtaking!
Overall, I had an unforgettable experience during my getaway in Punta de Mita that included plenty of relaxation. From laying out on beautiful beaches all day long to dining at upscale restaurants with gorgeous views – this destination has something for everyone seeking an enjoyable escape from reality!