Ubud, Bali is home to the famous Sacred Monkey Sanctuary, also known as the Monkey Forest. We walked about 20 minutes outside of downtown Ubud to spend a fun afternoon in the Monkey Forest. When I was little, I was kind of obsessed with monkeys.  Child Jackie could have only dreamed of the afternoon we had. Whether you were obsessed, or not, this is a unique experience you must take part in if you travel to Bali.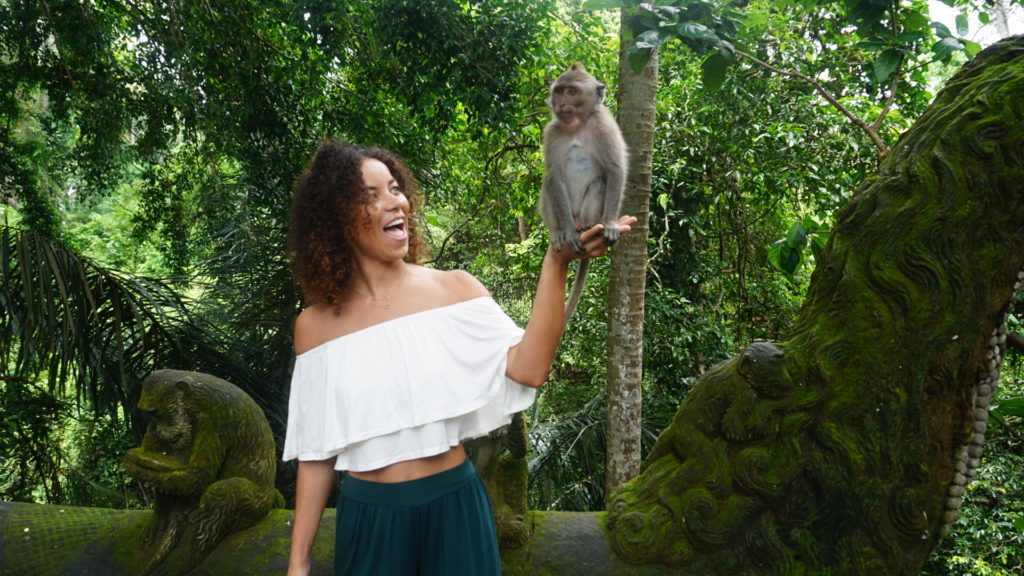 It was great to see the monkeys free to roam the large property, and lounge as they wish. They were everywhere, climbing through the trees, and along the paths – all the while seeking out food. 
After walking around the grounds for some time, we gathered the courage to interact with the monkeys. There are attendants around the sanctuary who will help you snag a great picture, and make sure the monkeys don't get too friendly.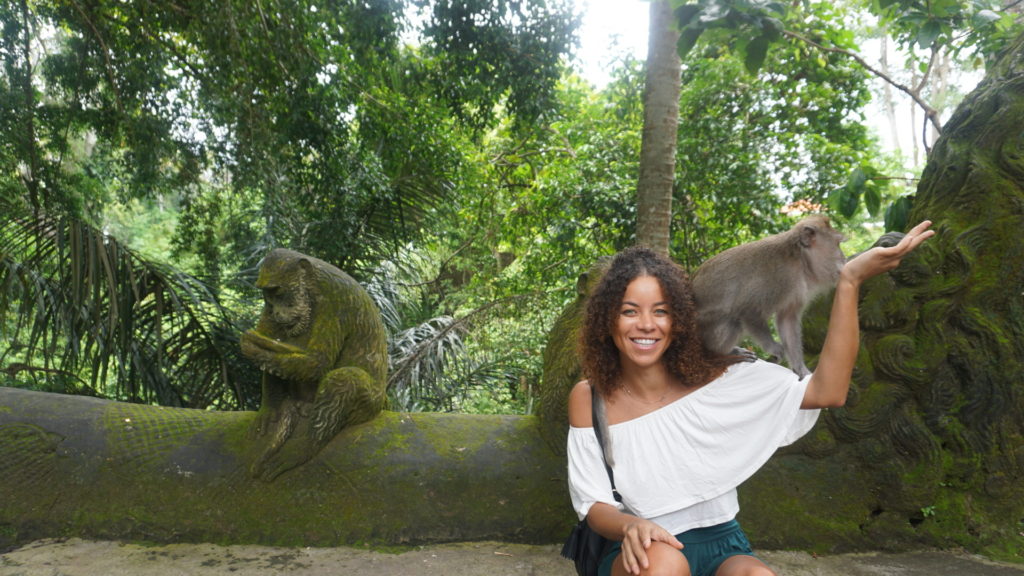 MY MONKEY MISHAP
I tried to put away anything that might attract the wrong kind of attention from the monkeys but had a crazy run in when one spotted a candy wrapper. DO NOT DO WHAT I DID! This was extremely silly of me to do, but after the monkey got ahold of the wrapper, I didn't want him choking on it. My friend Makensy caught it all on tape. Check out what went down.
THE GROUNDS
Aside from the monkeys, the property itself is enough to warrant a visit. The grounds have a series of winding paths leading to temples – the Water Temple is down a long flight of steps next to a stream in the jungle forest. To reach the temple, you walk across a moss-covered stone bridge which crosses a stream. The paths continue to wind down the hill.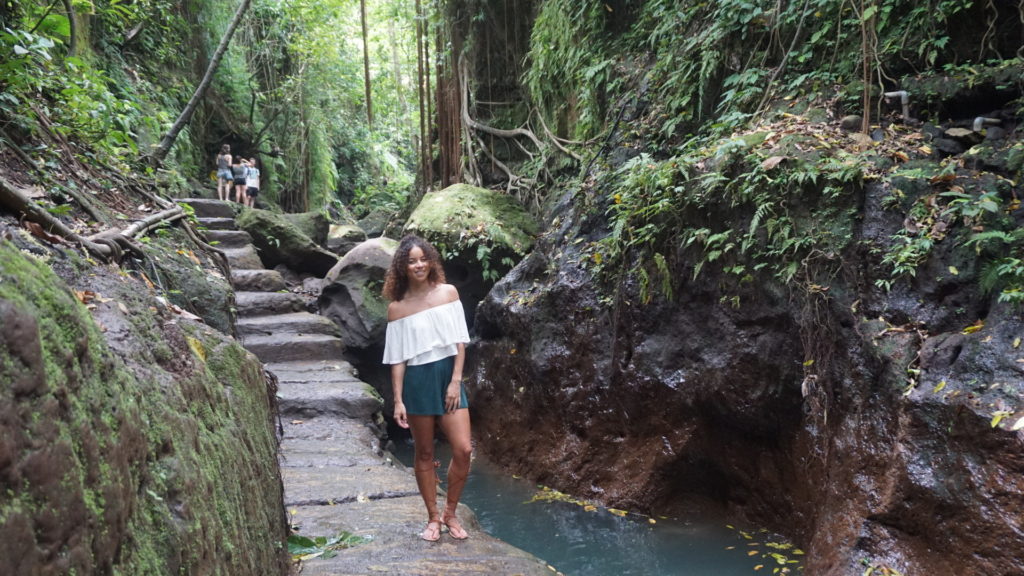 It was so fun to interact with the monkeys and spend the afternoon in the shaded forest. This was definitely our most memorable outing in Ubud.
For more on Bali, take a look at my full two week itinerary.
And check out my post on Canang Sari to get an idea of the beautiful colors of Bali.
xoxojackie