I love a simple diy that makes a big impact!
While redecorating my mantel, I was inspired to hack an Ikea basket in order to hide my Amazon Echo (Alexa) device.
As helpful as my Amazon Alexa device is, it really doesn't go with my decor. Lucky for me and for you, there's an IKEA basket that fits around the device perfectly.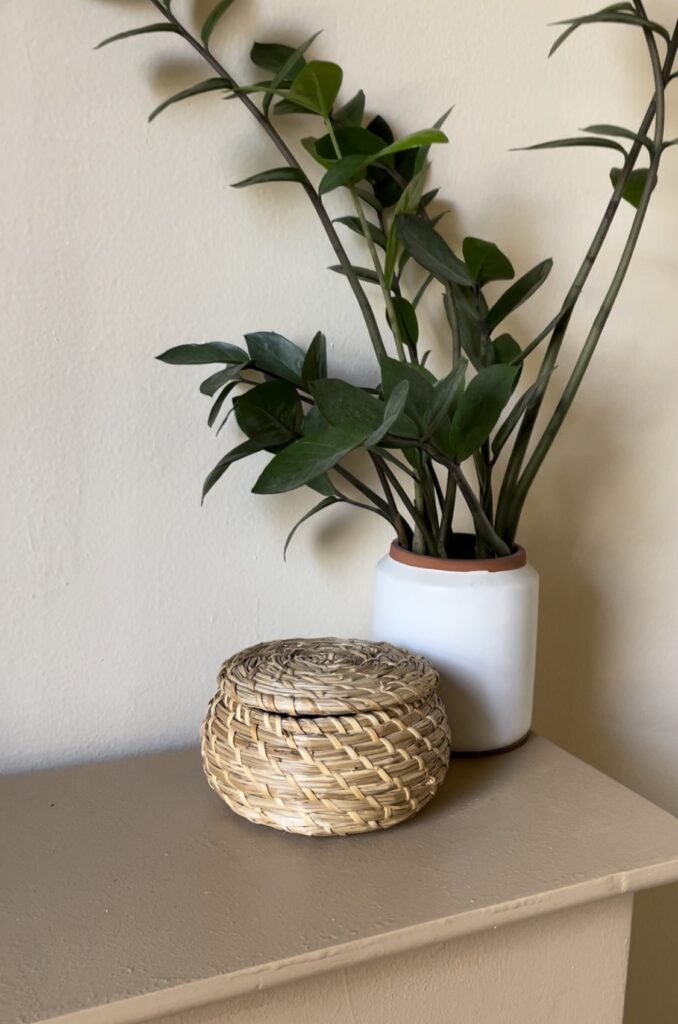 This post contains affiliate links. I only recommend products I love and use. Thanks for your support!
Materials + Supplies
For this project, all you need are the device you're hiding and a basket that it fits inside. You will also need a sharp craft knife to cut a hole. Below are a few ideas!
Need a smart device for this project too, here's the Amazon echo model I used.

Project steps
Measure and prep. Place your device in your basket to see where you should be cutting a hole.
Cut a hole. Carefully create an opening for your cord to pass through.
Pull the cord through and connect.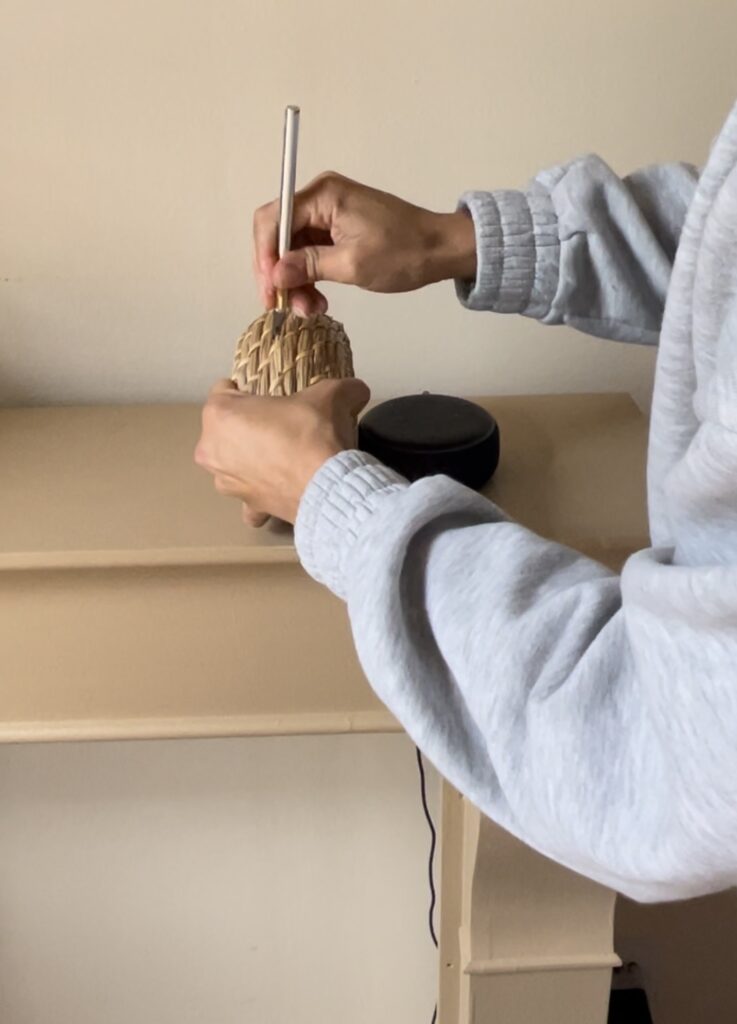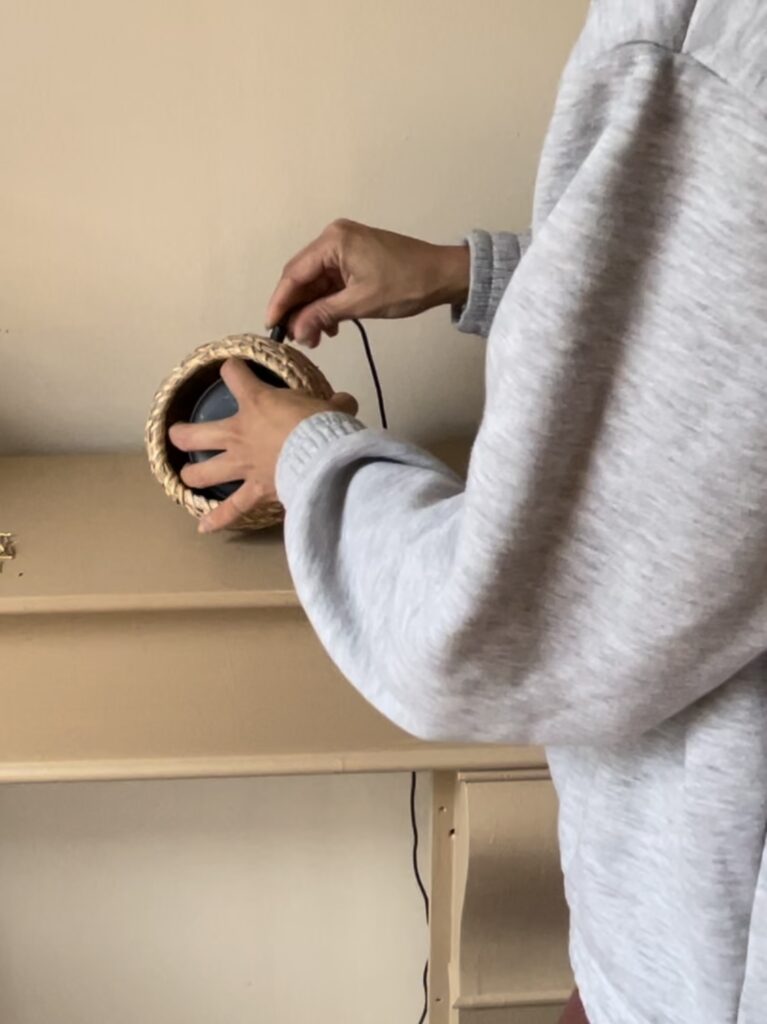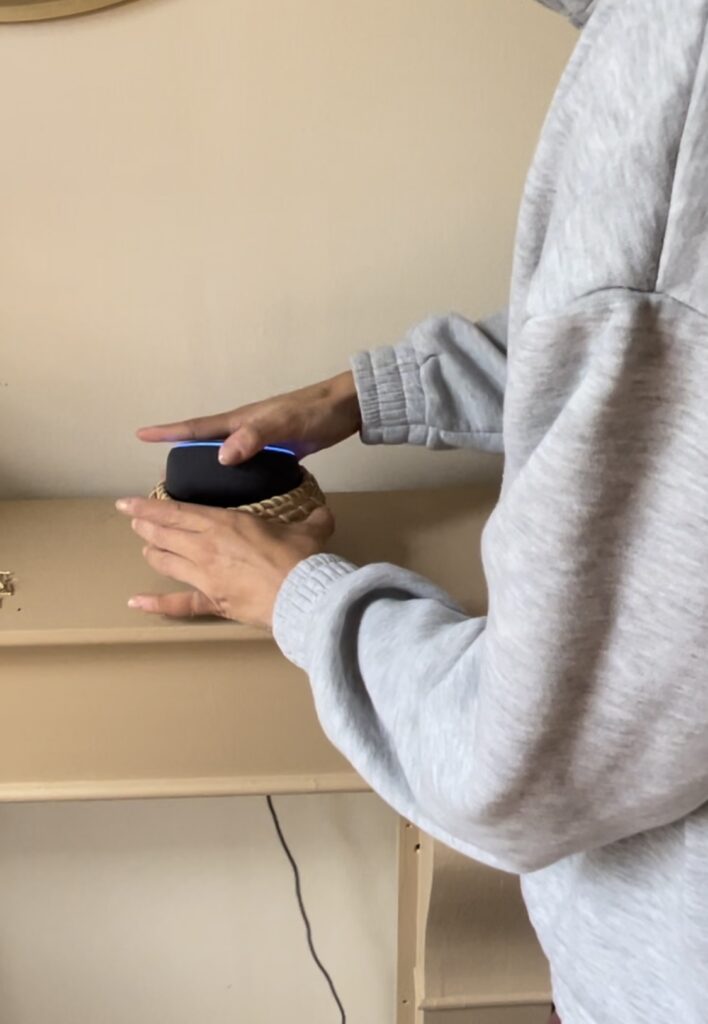 Like I said, this is such an easy project to hide an Alexa or other smart device around your house. Just find a basket that works for your device.
Save this project for later