While I enjoy my time alone, the pandemic has shown me that I could definitely use a cute, cuddly, bundle of joy around. Well, after scouring the web for months, trying to find the perfect little one; I picked up Goldie on New Year's Eve!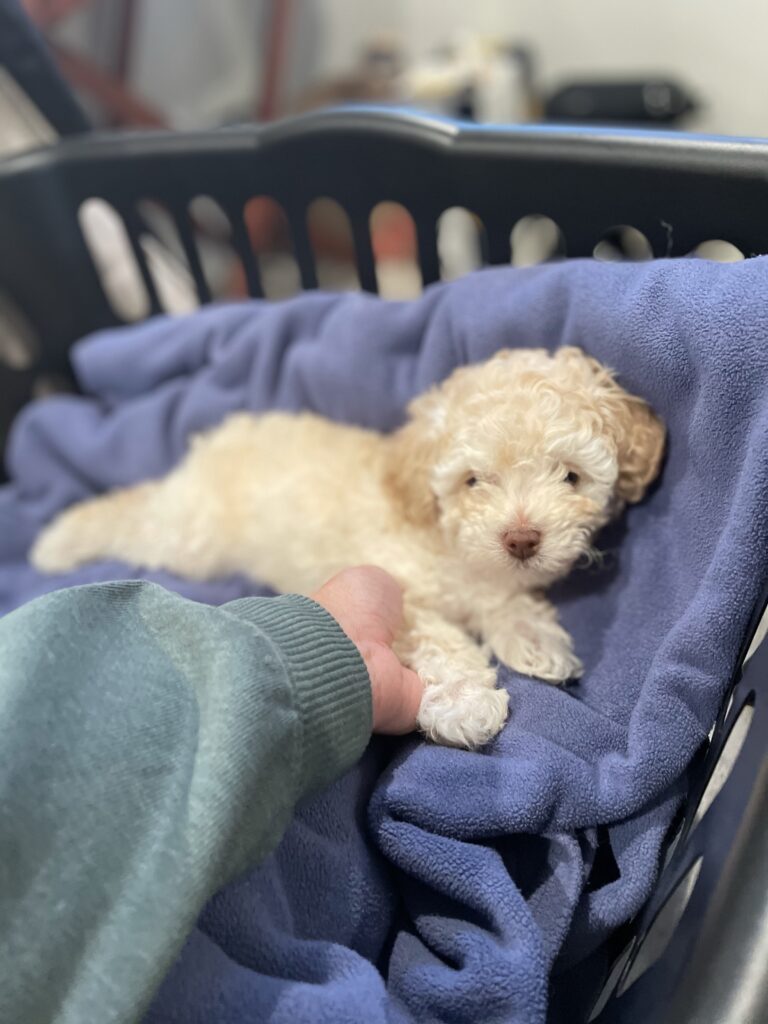 I cannot believe I found this little cutie on Craigslist! Her owner had a miniature poodle and Maltese at home and had a small liter. I reached out the literal second I saw her and didn't stop annoying the woman until I had her in my arms.
She's healthy, happy, and super spunky! The exact ball of energy I need to keep me on my toes.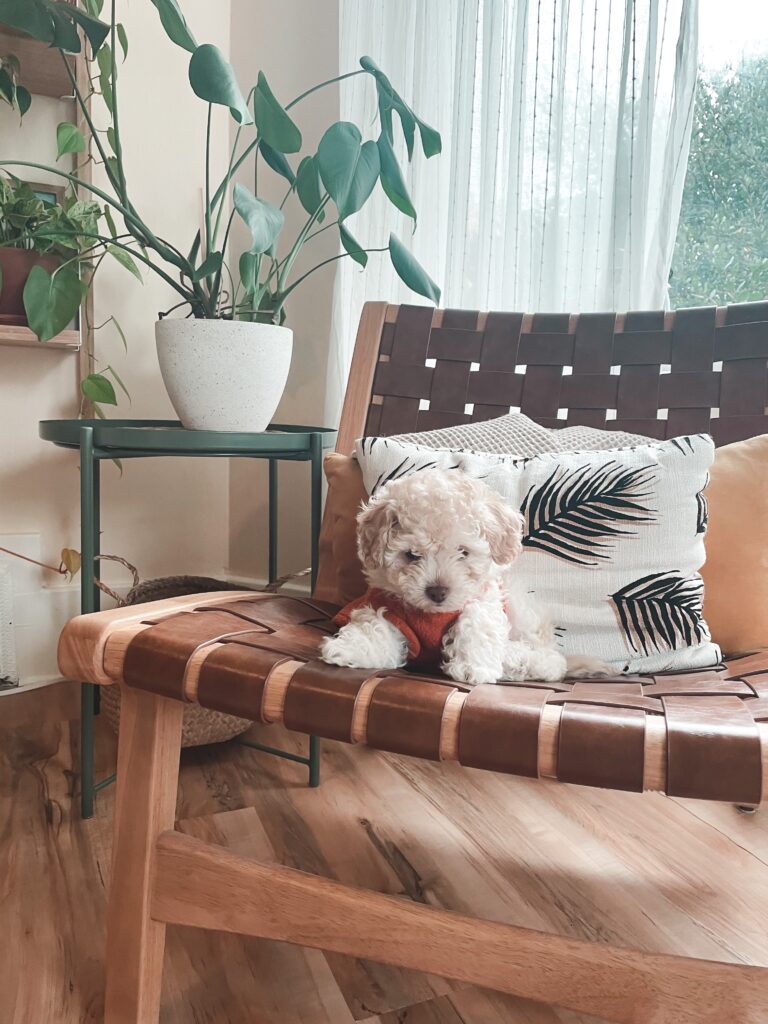 Two weeks at home
She's learned sit, knows it's meal time by the way I open the cabinet door, and loves to sit and people and dog watch with me from the balcony.
Just like her mamma, she has a thing for plants. So right now we've had to raise the floor plants out of her reach. I'm hoping to train her to leave he plants alone – I'll definitely be giving updates on this!
So happy to introduce this little gal to you!
xoxo jackie