Like so many, I've been updating my apartment to make my time at home more comfortable and organized. My living room does triple duty as the space I work, lounge, and eat so it's important that my storage is both functional and stylish. I decided to go with the SVALNÄS system, a wall-mounted shelving system at Ikea to hold plants, books, and decor.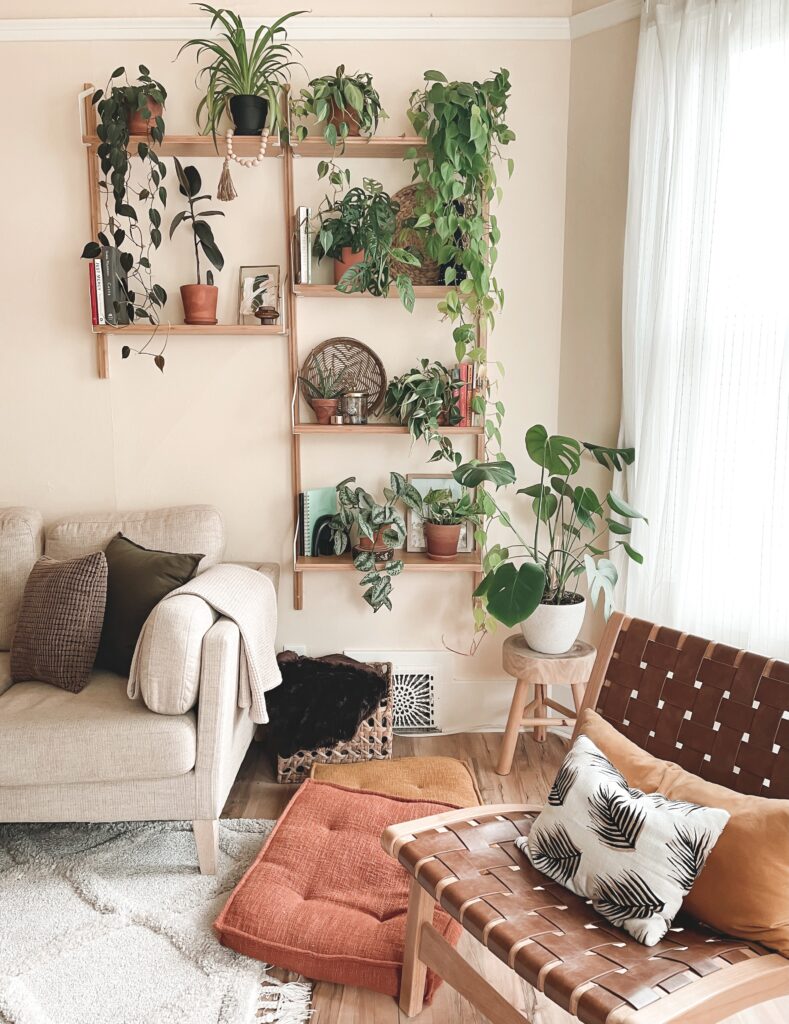 The Ikea Svalnas system is perfect for so many different spaces because it is so neutral and streamlined. I love how it looks on the walls – especially in offices and living rooms. A fully installed system elevates a room so nicely!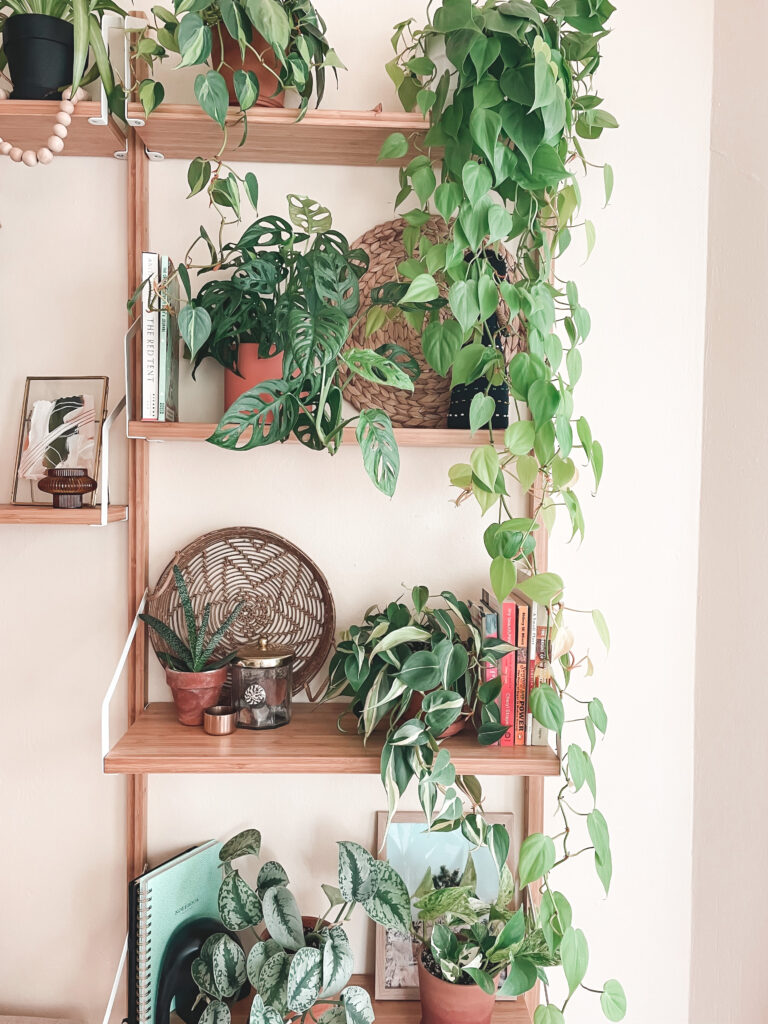 The system is soo customizable also! For my unit, I used three base rods, cutting one shorter than the other two in order to create two lengths and allow my sofa to nestle in under the shelving.
Materials
3 x Base Rod
4 x Narrow Shelf (24" width)
2 x Deep Shelf (24" width)
Here's what I did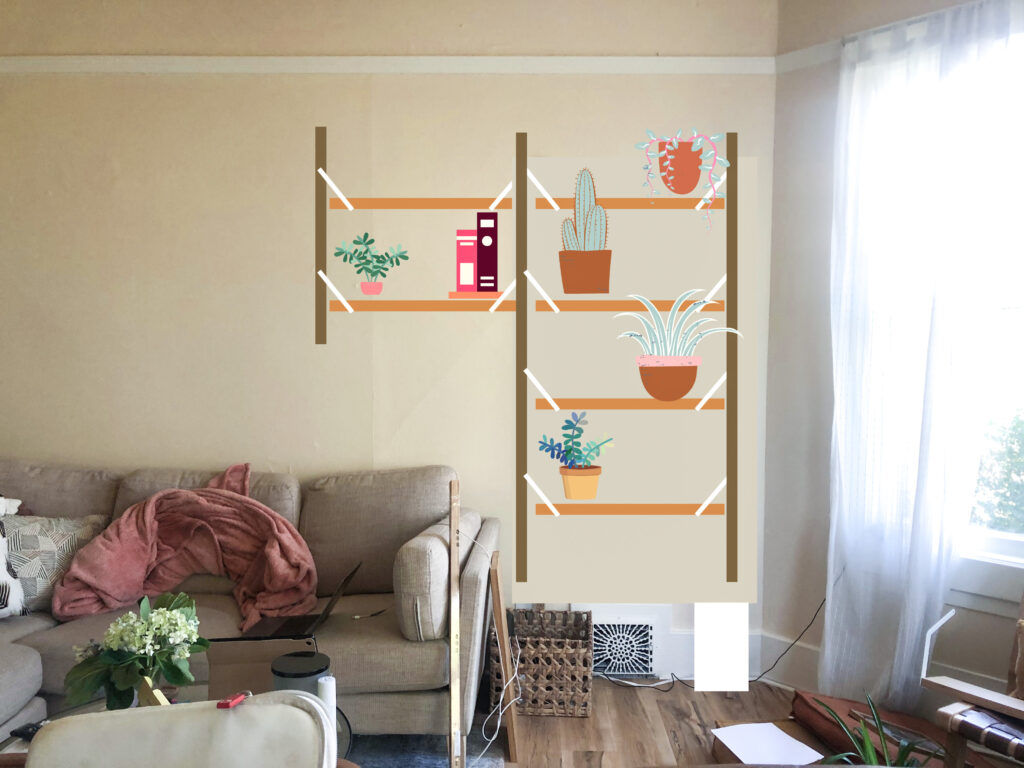 Map out design. There are endless ways to build your shelves! Before jumping in, you should have an idea of how many shelves and rows you'll have.
Trim to size (optional). I used a jigsaw to cut my third rod to my desired height. I knew I wanted one side of the shelf to be shorter than the other, so I measured and cut this piece before getting started.
Install wall rods. I hired a TaskRabbit to install the 3 rods to the wall. Based on the reviews I saw, it takes precision to line up the wall rods accurately and to ensure it lasts, I went with an expert. We used extra sturdy drywall anchors to secure the rods.
Attach shelves to base rods. The system is super flexible, so I spent some time adjusting the shelves until I found the exact look I wanted.
Style shelves. Last, I styled the shelves with my plants and some decor!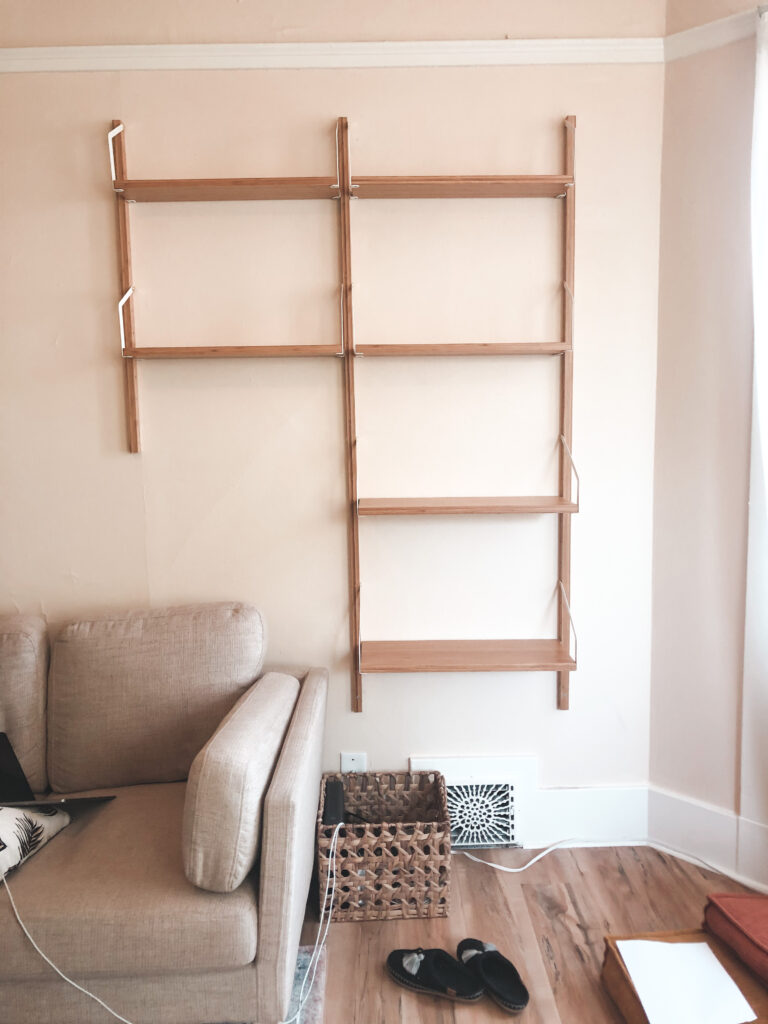 I placed the wider shelves lower on the unit and the narrow shelves for the top.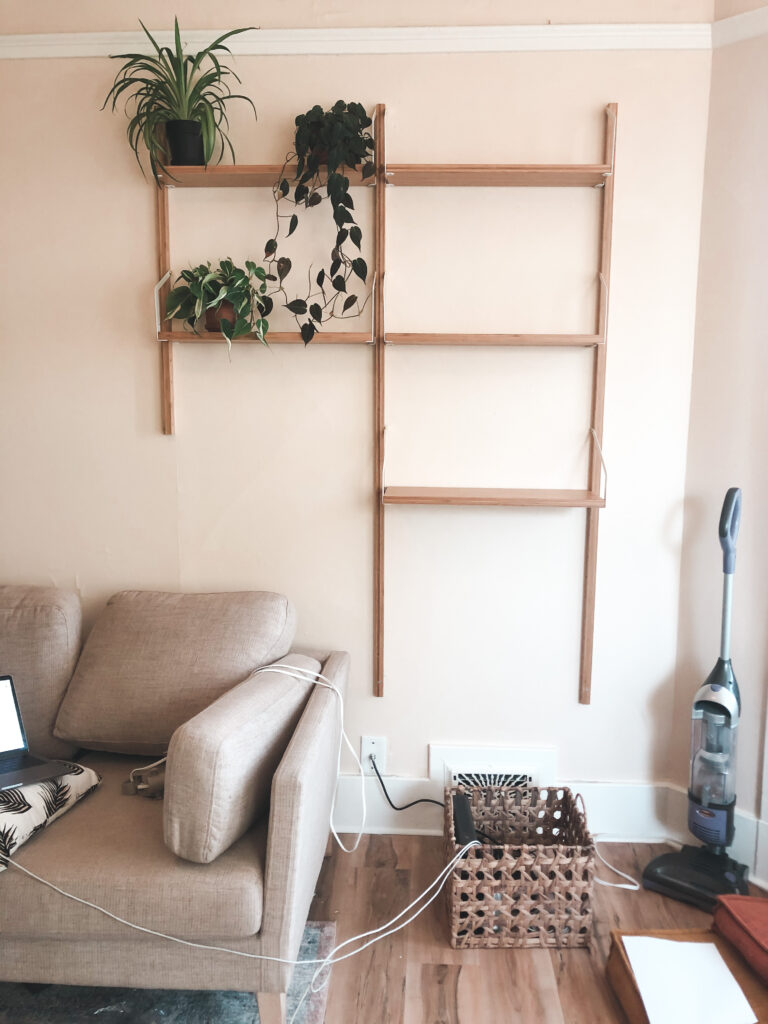 Anybody who knows me knows I love a good plant shelfie! I've had so much fun styling my new shelves and am excited to keep my shelves This wall-mounted unit gives me more shelves without a ton of bulky furniture – perfect for my tiny apartment!
For more on my plants, decor, and current books, check out Plant Shelfie Details for the complete list.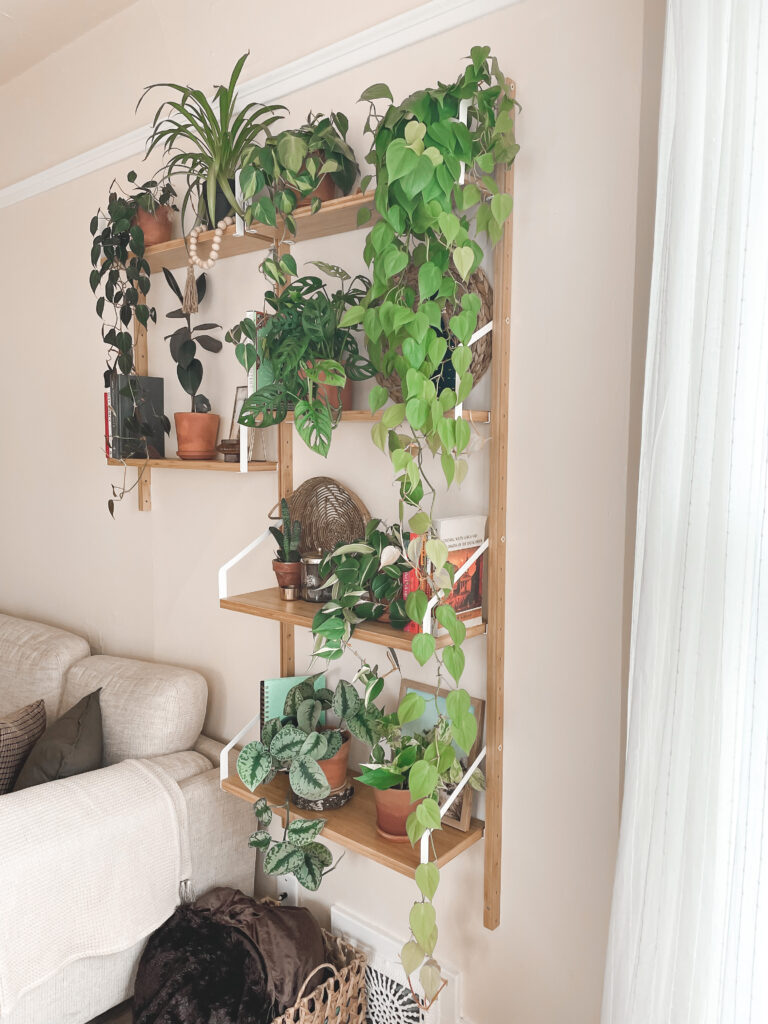 Want to learn more about my plants? Check out my care tips and routines!
xoxo, jackie