I'll admit, I've killed a plant or two. In my early days, I didn't have the green thumb that I have today. If you're new to indoor plants, keeping them alive can seem overwhelming.
I'll save you the trial and error. Today, I've got a strong grasp on caring for a variety of plants, and am happy to share my learnings with you.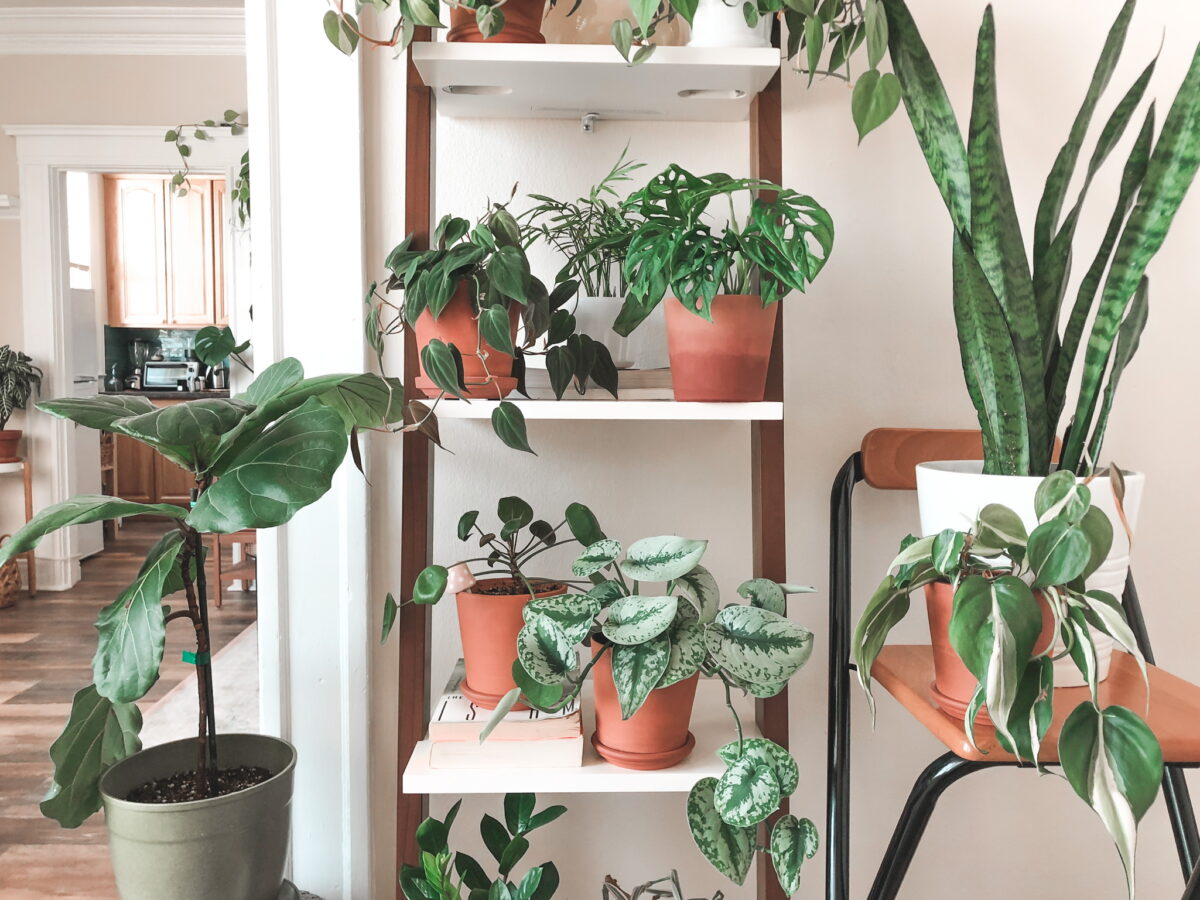 Caring for 40+ plants
Since starting to write about my plants a couple of years ago, I've amassed a collection of all the plants of my dreams. I've stopped collecting (at least for now) and have been focused on caring for my babies! Every plant brings a unique set of needs so it's important to take time to learn how to care for each plant. Today, I have a healthy, happy collection.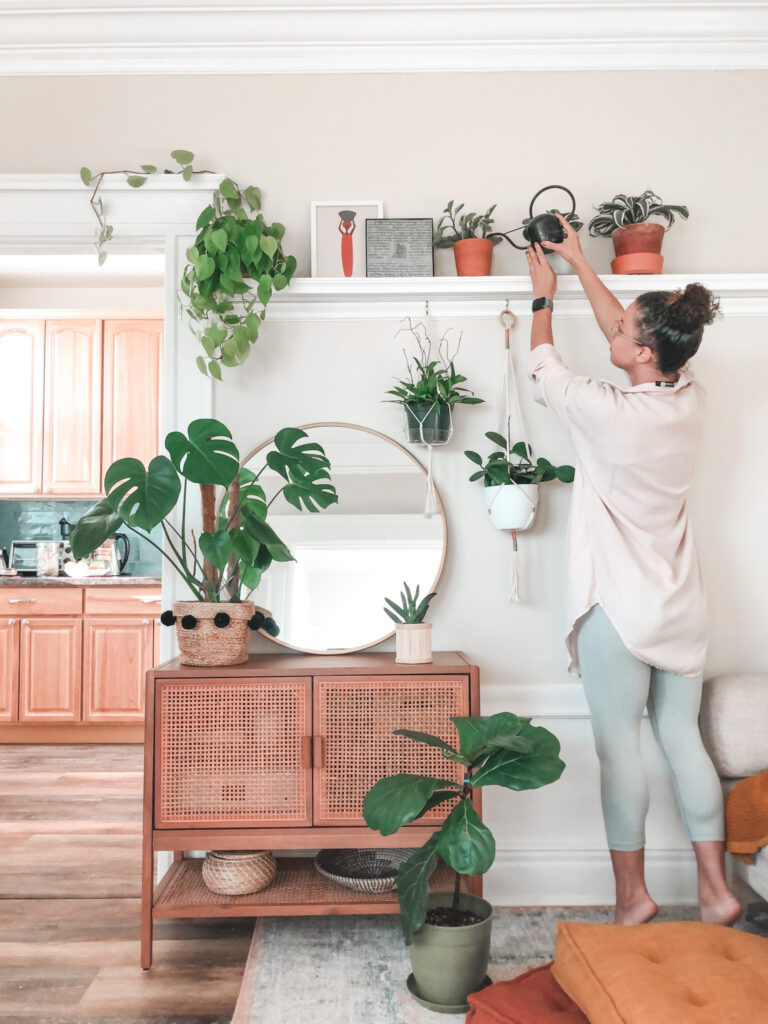 5 Tips for healthy, thriving plants
Here are my top tips – practices I wish I'd known to follow when I was just getting started.
Under-water rather than over-water. Especially if you're home all day, you may have the urge to wager your plants more frequently than necessary. I encourage you to lean towards under-watering rather than over-watering. While overwatering can result in irreversible root rot, under watering can quickly be fixed with more water.
Think twice about direct sunlight. In an effort to encourage growth, many of us put plants in direct light, when indirect light would be better. Understand your plant's light requirements to ensure you aren't burning your plant.
Get on a routine and stick with it. Often newbies second guess a weekly schedule. Let your plants adjust to your schedule. Plants respond to consistent care. Let your plant adjust to its new spot in your home as well.
Adjust for seasons. As temperatures and sunlight changes, your plant care routine should change, as well. Less frequent watering is appropriate during the winter, and you may have to move plants around for optimal sun.
You're doing better than you think. Your plant isn't dying. Plants are resilient, so yank that yellow leaf off and continue on!
Want more plant care tips? Check out my comprehensive Plant Care Routine for a full rundown!
My favorite houseplant accessories