One of the best parts of living in California is the wide range of destinations that are just a short drive or quick flight away. After being cooped up in my small apartment for the first half of 2020, I was ready to get out and explore a new landscape.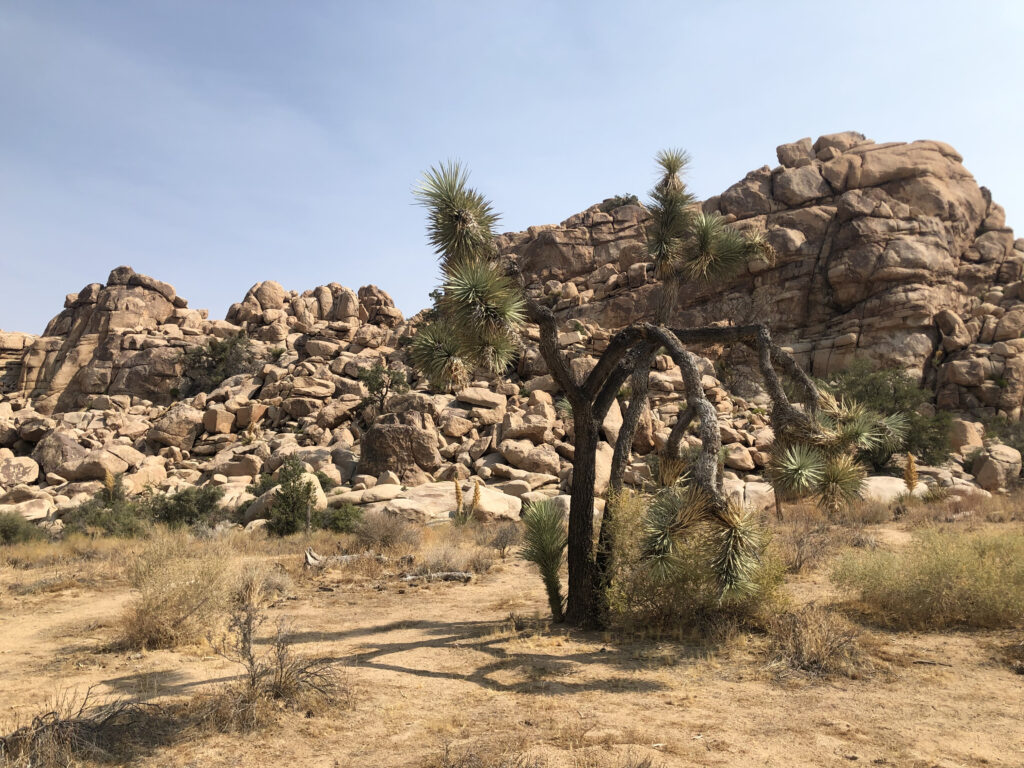 Luckily for me and for anybody looking to get outdoors, California has something to offer for everybody! I love the Bay Area national parks, but with wildfires roaring, I opted to try something new and visit Joshua Tree National Park and the surrounding desert lands. I'm so happy I did, Joshua Tree was one of the most unexpectantly beautiful places I've visited. Here was our experience!
Pick a stay
Joshua Tree and the surrounding cities offer a ton of stylish Airbnbs to choose from. Yucca Valley, Twentynine Palms, Pioneer Town, are all close and would be great places to stay.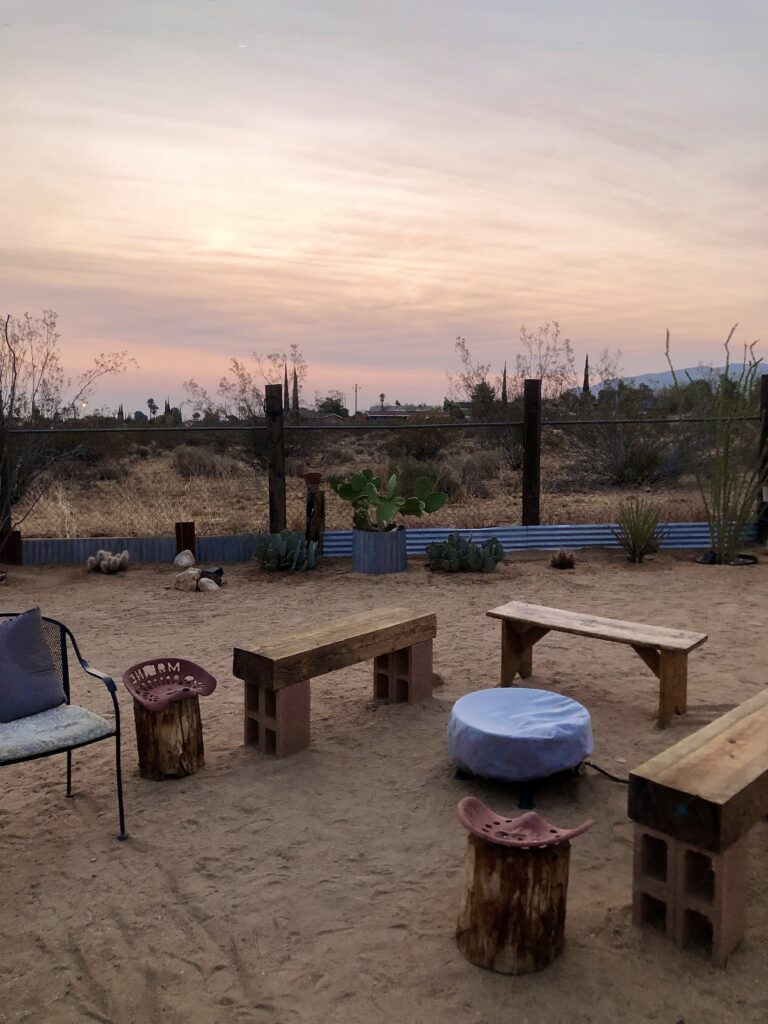 Be sure to pick a home base that you're comfortable in. At the time I visited (11/1/2020), many restaurants remained closed or were only offering delivery/take-out, so you want a great space to hang out and lounge.
Aloha Ranch was an incredible stay – we loved the Hawaiian meets Western decor and the spacious backyard. We spent every night stargazing from the hot tub.
Hike Joshua Tree National Park
Joshua Tree offers some of the most unique landscapes and vegetation. The large rock formations are draw dropping, and the joshua trees are some of the most interesting I've ever seen.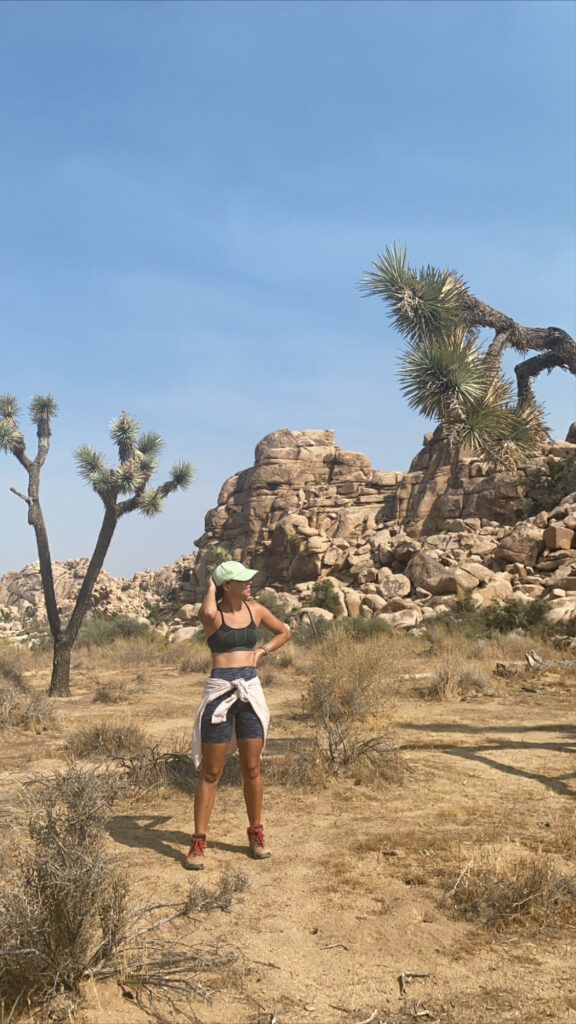 The park is super visitor friendly with a main road that takes visitors through the park and close to many of the top sites. You can choose from a number of short trails, drive-up sites, rock climbing, and longer hiking trails.
The park is massive and during our time visiting, we only came across a couple of other small groups in the afternoon. I encourage you to head out early to beat any small crowds. Perfect for social distancing!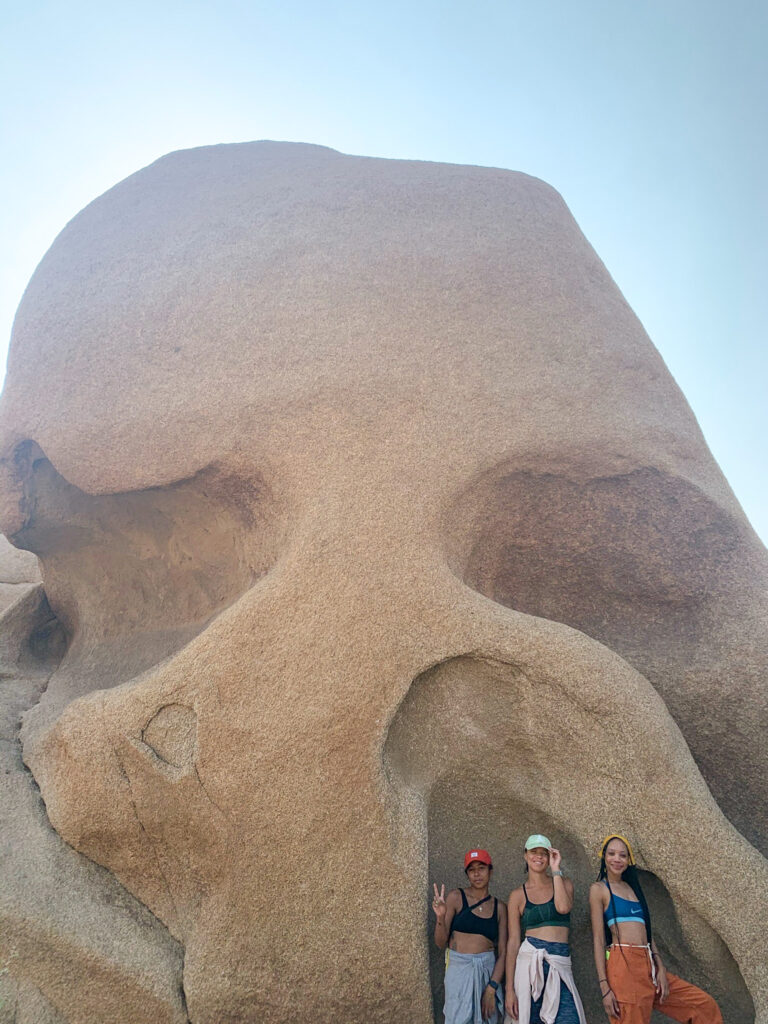 In an effort to visit as many sites in a day, we opted to drive around to the formations and hike from there. Here are our favorite stops:
Skull Rock
Cholla Cactus Garden
Hidden Valley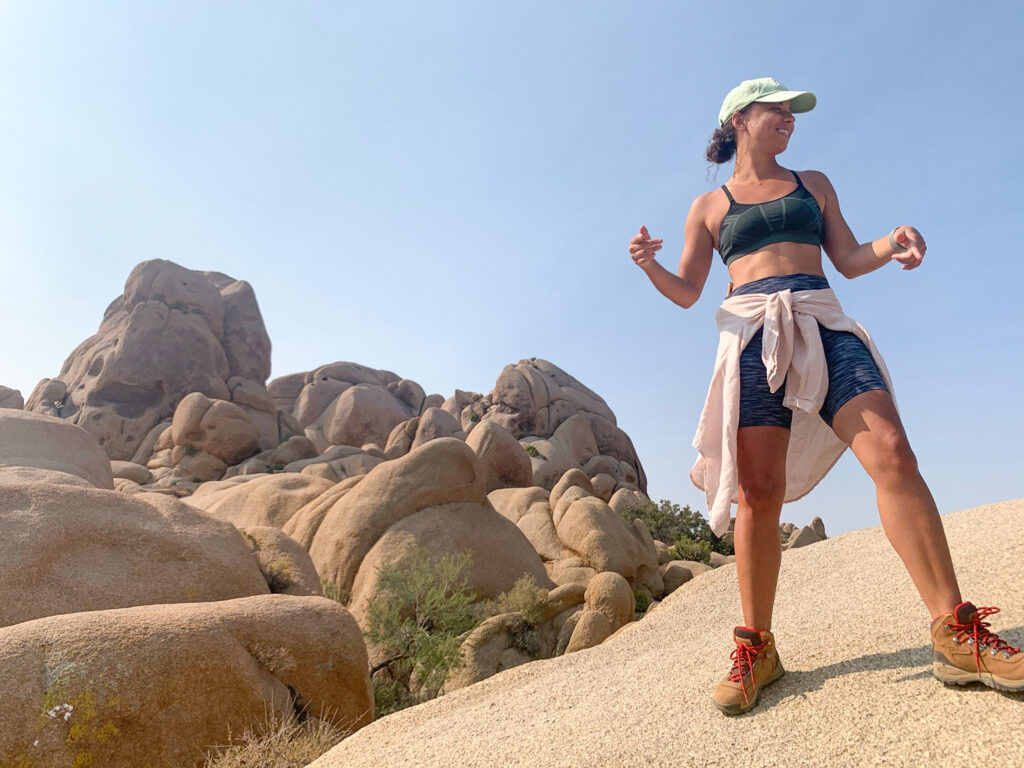 Explore the towns
Because of COVID, we decided to cook all of our meals ourselves, however, we still explored the towns a bit. We grocery shopped at Stater Bro's, a local grocery chain, and took in the small-town charm as we drove through the main street, Twentynine Palms Highway.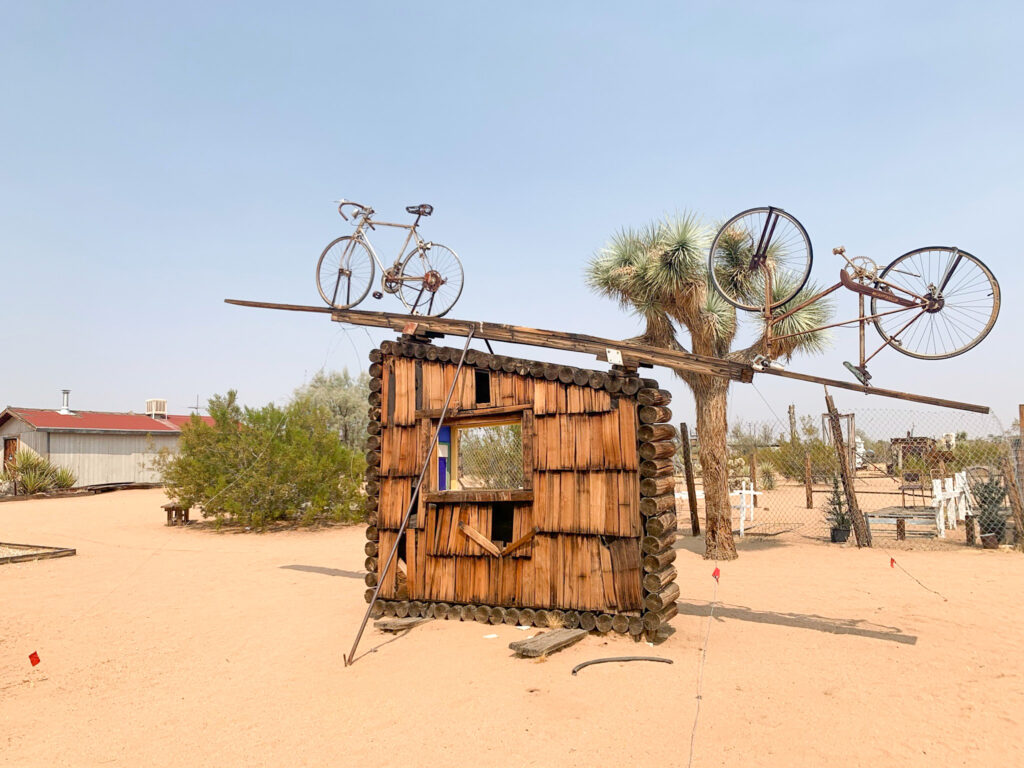 Noah Purifoy Outdoor Desert Art Museum – this outdoor museum is an eclectic collection of outdoor art installations. It reminded us of the type of art you'd see at Burning Man.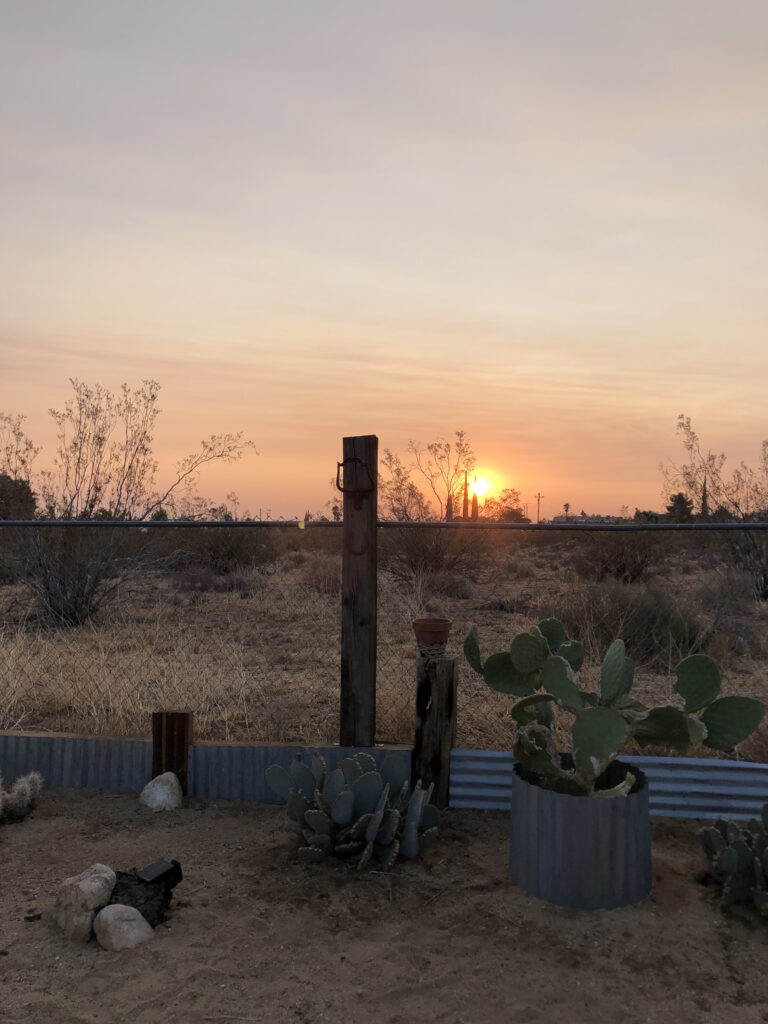 Enjoy nature. The sunrises are magical – make it a point to see them for yourself. Even when not inside the park, there's beautiful scenery everywhere you look. There's a ton of open land – and some awesome plants growing all over.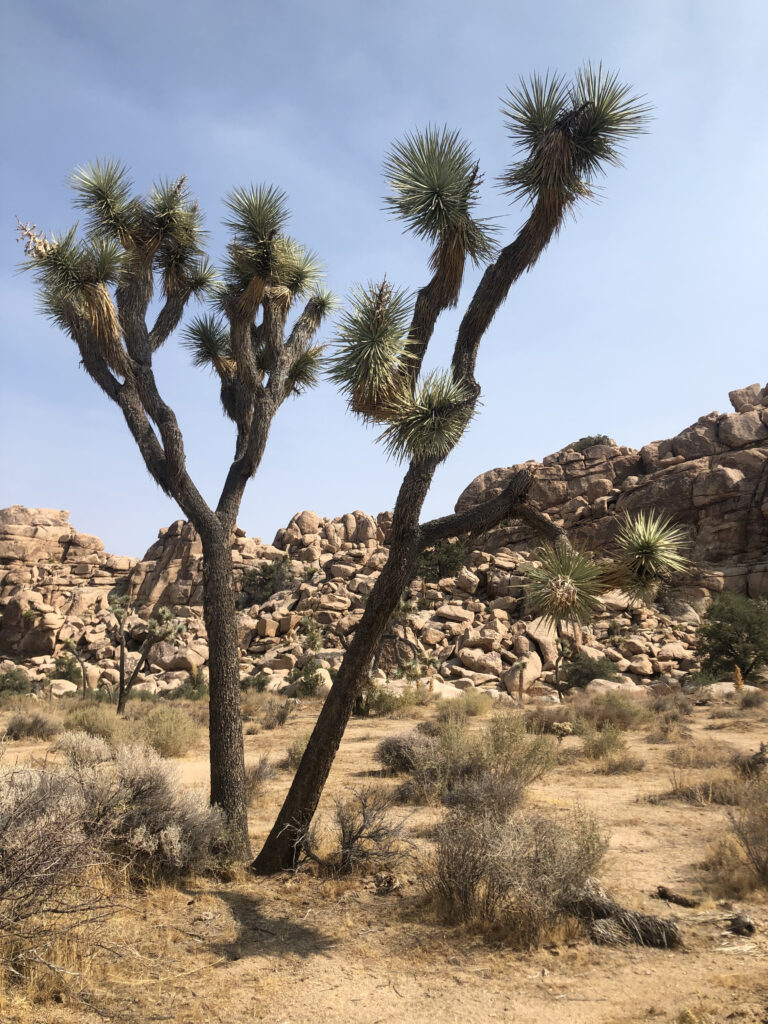 Whether you're looking to get out and hike the national park, or are just looking for a change of scenery, Joshua Tree is an ideal location for a long weekend getaway!
xoxo, jackie
Exploring California? Learn more about some of my favorite destinations – Big Basin, Pinnacles National Park, San Diego, Alamere Falls, Angel Island, and Point Reyes!