My mom holds onto clothes and decor so she can have them when they come back in style. We always joke that she holds onto too much, but I'm so lucky she does!
I found this console, and it instantly brought me back to my childhood! This bright gold and glass table used to serve as the entryway table in my parent's grand house! It was such a show stopper back in the day. This console been in storage for years, I'm guessing since 2010.
So lucky to have this vintage find in my apartment!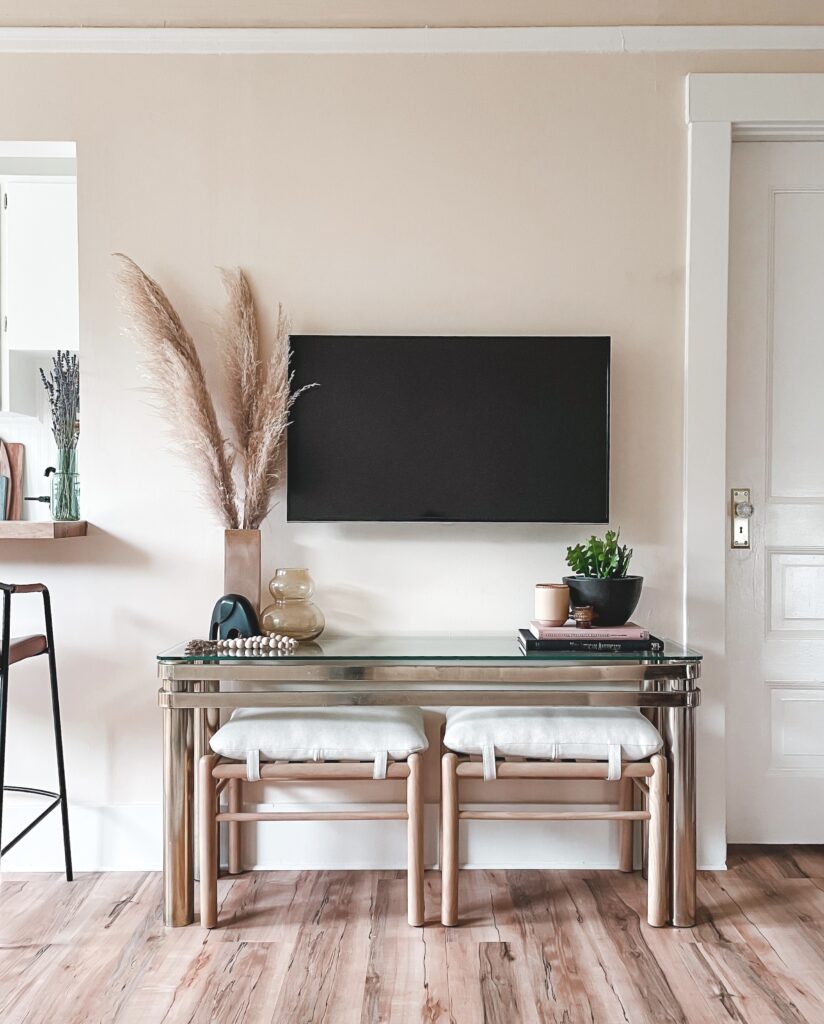 This table works perfectly as my media console table. I love the table with my eclectic decor. Though it's a bright gold, my muted color palette and natural pieces work well to make it all go together.
The pampas grass gives some nice height. I love the simplicity of a blank wall with the natural element. I picked that pampas grass a few months back, while out with my friend Courtney. Nothing beats free decor!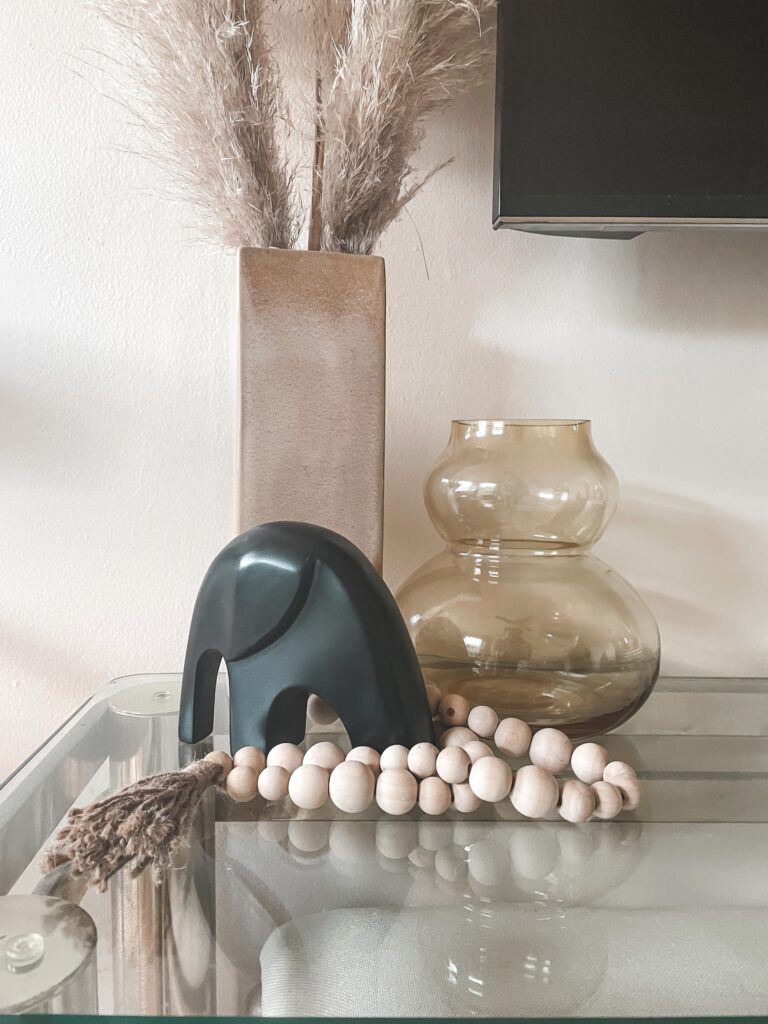 shop my space

Floating TV
I installed the TV mount myself. I was involved with the renovation of this apartment and I planned for a mounted TV, so I had my contractor put an outlet behind the mount. Also, I knew where all of the studs were, so it made installing super easy.
It's just a basic TV, but because there are no cords, it has an elevated look. Maybe one day I'll add a faux frame!
Get the Look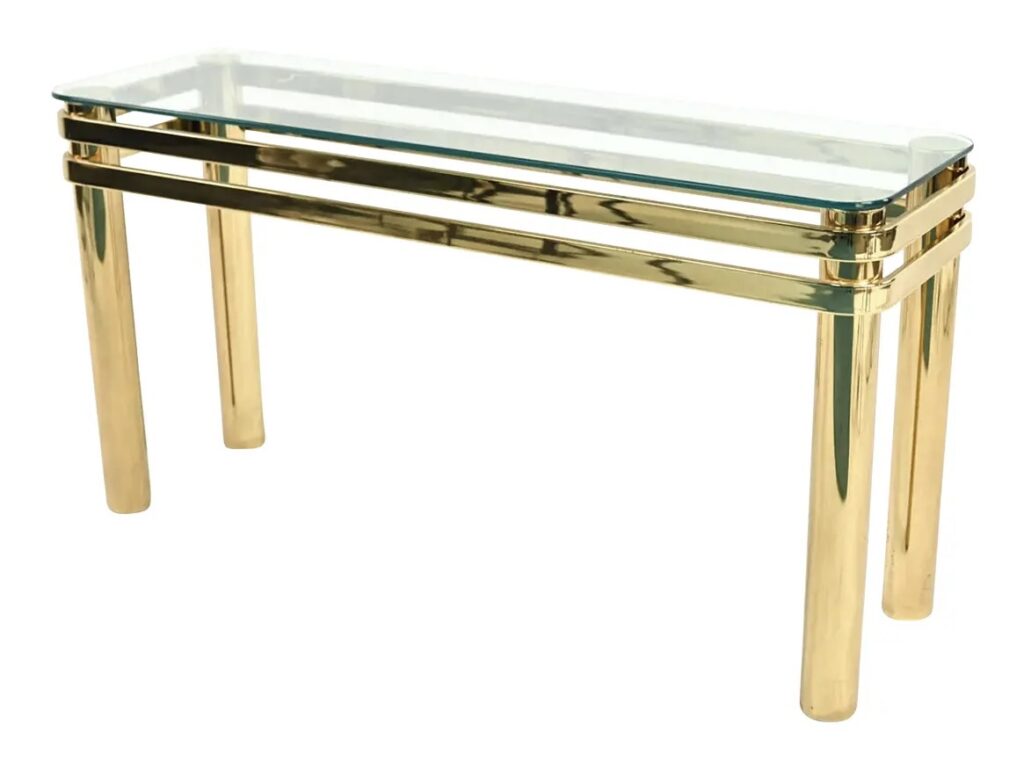 After rediscovering the console table, I did a bit of a deep dive to learn more about the table – looking for any info history, style, etc I could find.
Well, here's what I found out about the table. The table is a 1970's brass finish tubular console table with rounded edge glass top designed in the manner of Pace Collection.
I found an almost identical table at Chairish, the online vintage shop, and there's one available on 07/10/22!
xoxo, jackie