I love the – no backsplash look. In creating this look, I wanted to add some character and keep my walls protected. I decided to apply a beadboard wallpaper and then painted it to match my existing wall and cabinetry.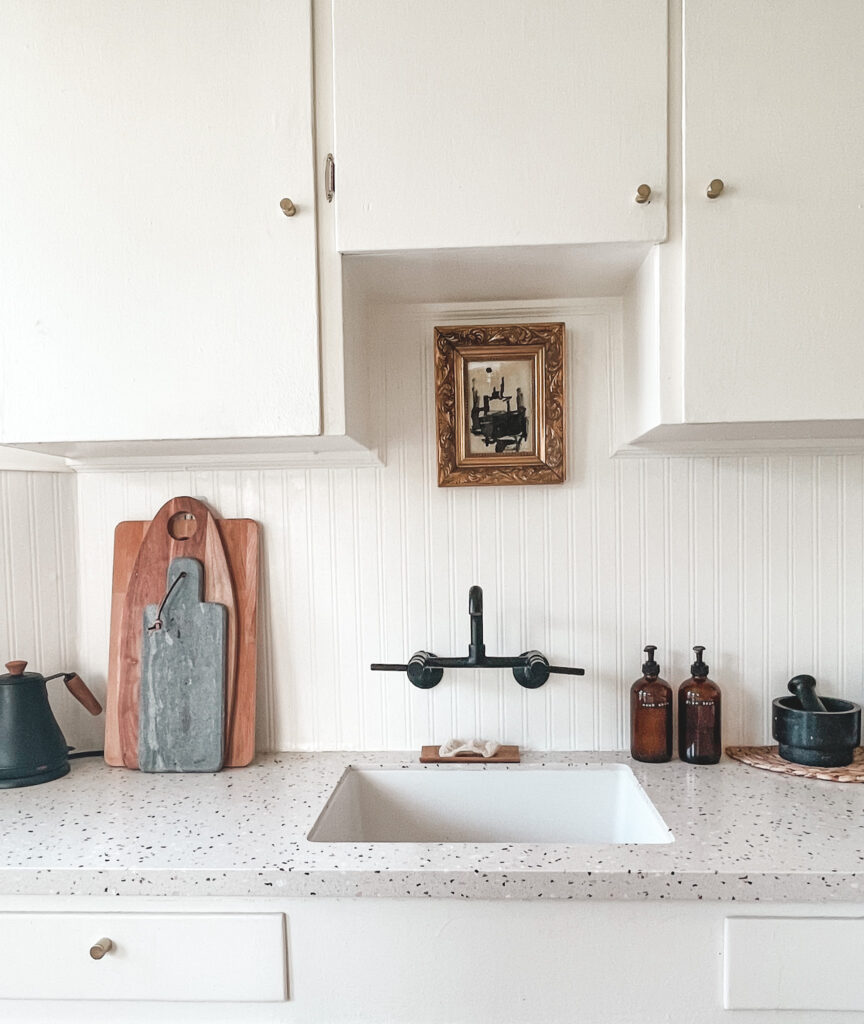 When redoing my counters in terrazzo, I opted to skip the backsplash and 4-inch lip. I find with terrazzo, the sleeker the profile the better it looks. I love the result! The counters give my, otherwise white, kitchen some nice color.
Well, I quickly realized how useful backsplash can be in protecting your walls – especially in a cramped kitchen like mine. Every time I wash dishes, water splashes on the wall so it was important to give a stronger barrier!
Beadboard wallpaper
As I've been updating my small apartment, it's been important for me to incorporate elements that would be true to this space. As I researched victorian and other older buildings, I kept noticing beadboard. I love the look and knew beadboard would be perfect.
Even more perfect – there is beadboard-look wallpaper.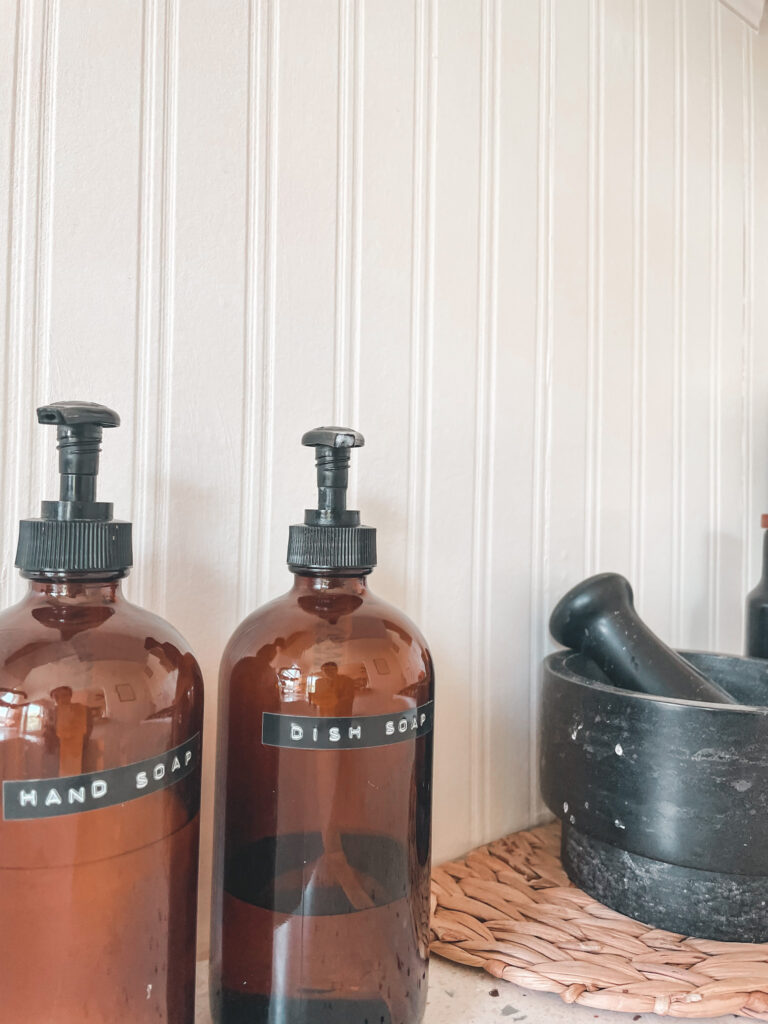 The wallpaper I purchased has a thick, spongy texture that really looks amazing applied. The wallpaper has raised grooves that actually look like wood panels.
Here's how I applied the beadboard wallpaper
Following the directions that came with the roll, I soaked my strips of wallpaper in water and let it rest for about 30 seconds.
I then began applying strips. I made sure to level the first strip and built off of that vertical line.
Using a razor blade and a flat edge, I gently trimmed off the excess paper.
Once completely dry (about 2 days later) I painted the wallpaper with the same paint I used on my walls. This wallpaper soaks up paint.
Shop this space

I also used the wallpaper to give a blank space a bit of character and create a sense of separation between my kitchen and living room. I finished it off with rustic peg rails, which just so happened to fit perfectly.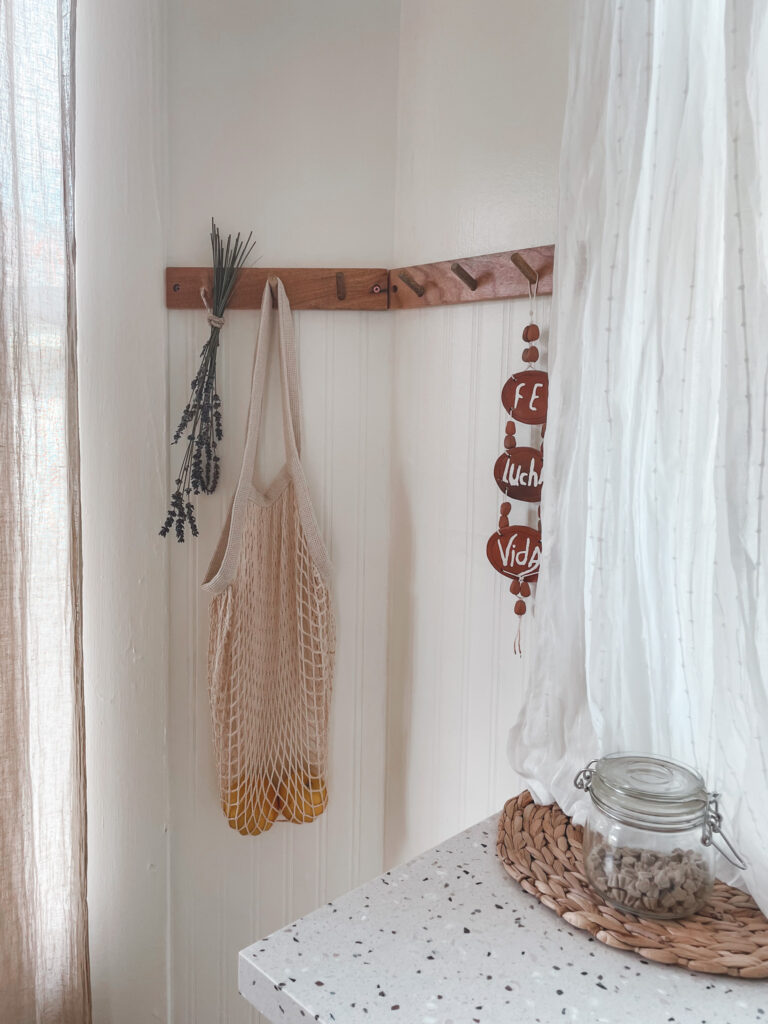 I'm super pleased with the results! While it doesn't drastically change the kitchen, it gives great character and will keep the space looking amazing for years. I've had a couple of friends over, and they thought it was original beadboard – the best compliment!
xoxo, jackie
Thanks for checking out this project! I'm in the middle of making over my tiny treehouse apartment, and have added a kitchen cutout, added floating shelving, and more!