I knew I needed to make my tiny apartment more functional, so I decided to cut a hole in my wall!
My apartment, a funny little 450 square foot space, is in a large Victorian building. The building has gone through a number of transformations. From a single-family home to a convent for nuns, and now apartments. Most recently, I transformed a narrow cutoff galley kitchen into a more inviting and useful space.
As soon as I had the option to move in, I knew something had to be done to make the kitchen work for me. This space is pretty unique, so I had to get creative to maximize every inch. My solution was to open up a narrow living room and kitchen with a cutout and counter!
Don't worry, I worked with contractors to turn my vision into reality.
Before
The living room and kitchen were divided by a long, blank wall.
After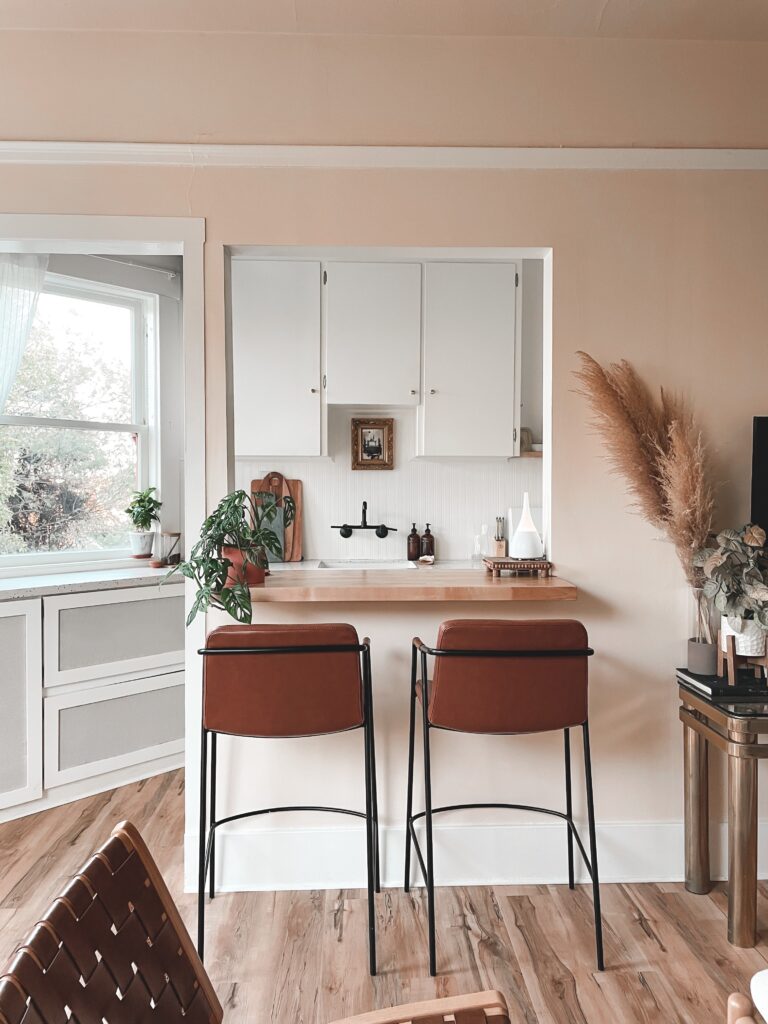 The cutout and counter in progress
I originally laid out a slightly smaller cutout – I'm glad we decided to extend it.
I used painters tape to mark a rough estimate of the cutout.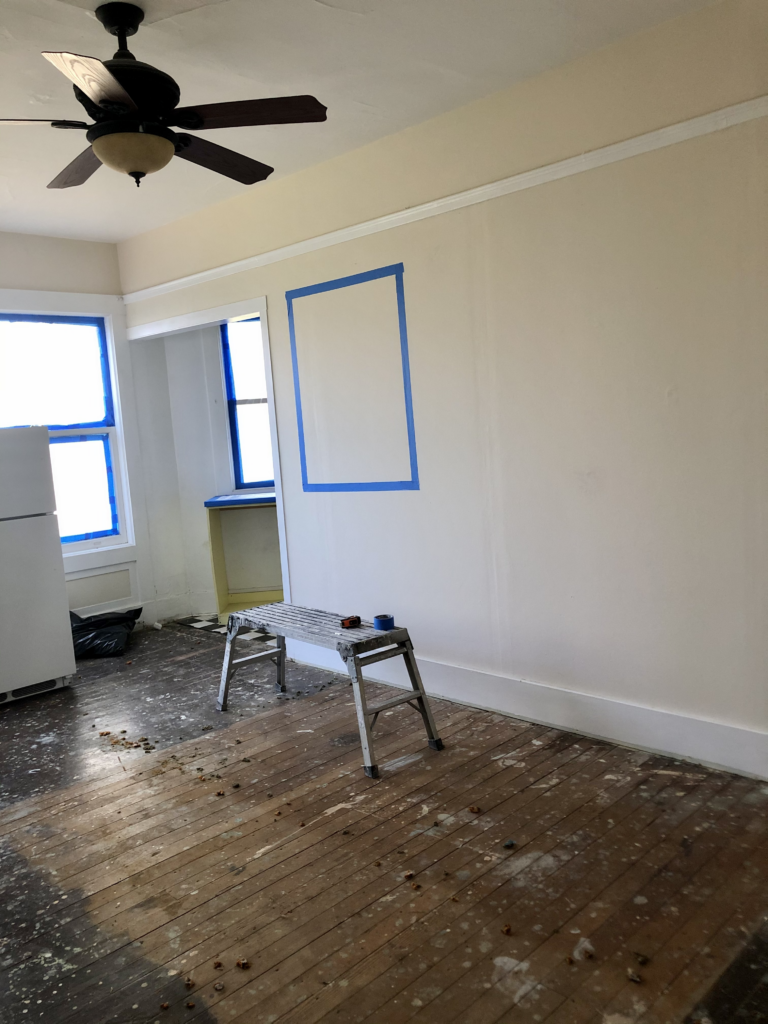 After a few days, I realized I wanted to go bigger!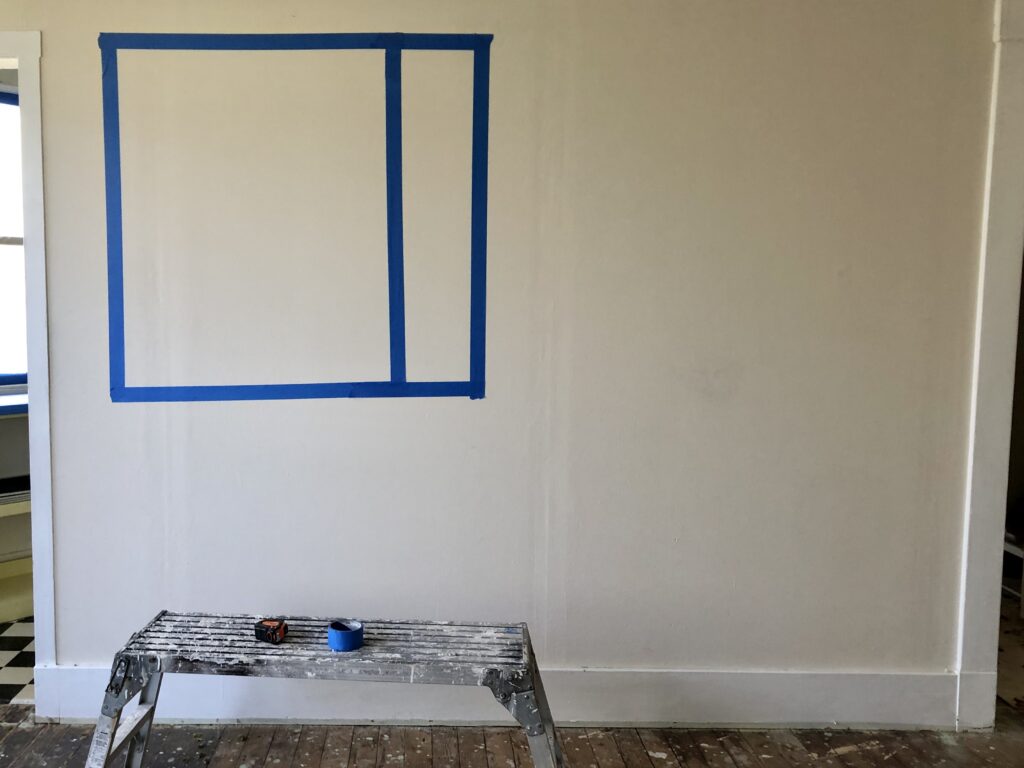 We cut the opening slightly higher, then waited until I knew what chairs I would use, before cutting the space to my preferred height.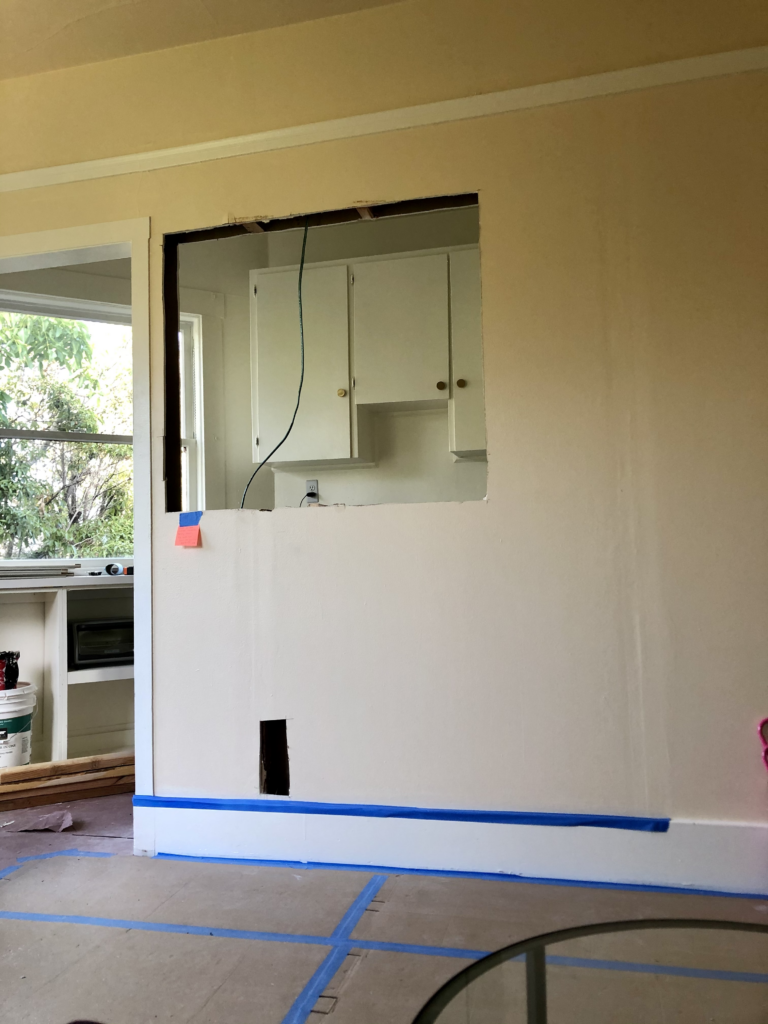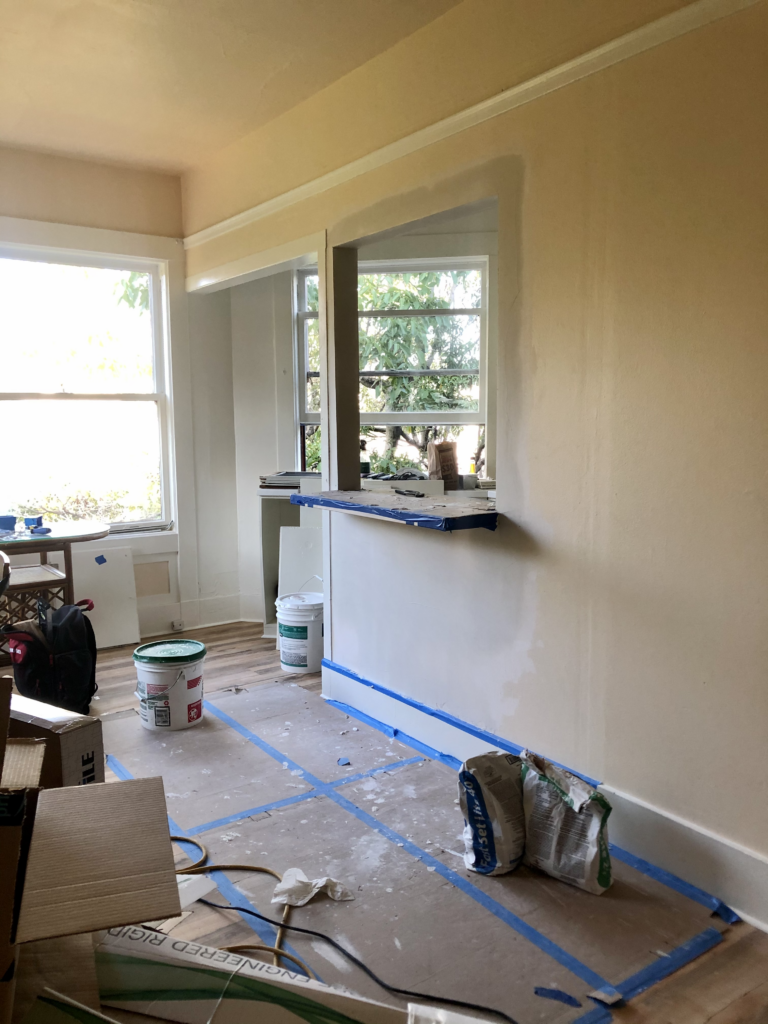 This post contains affiliate links. I make a small commission if you make a purchase using my link. I only link to products I think will be useful to you, thanks for your support!
Big box butcher block
I purchased this butcher block and had it cut down to size to use as a countertop. Butcher block is a great-looking, affordable option for countertops!
I opted to seal my countertops rather than use a butcher block oil for less maintenance, with a couple of coats of clear coat, and my counters are pretty well protected against water damage from glasses and things. I used this product to seal my countertops safely.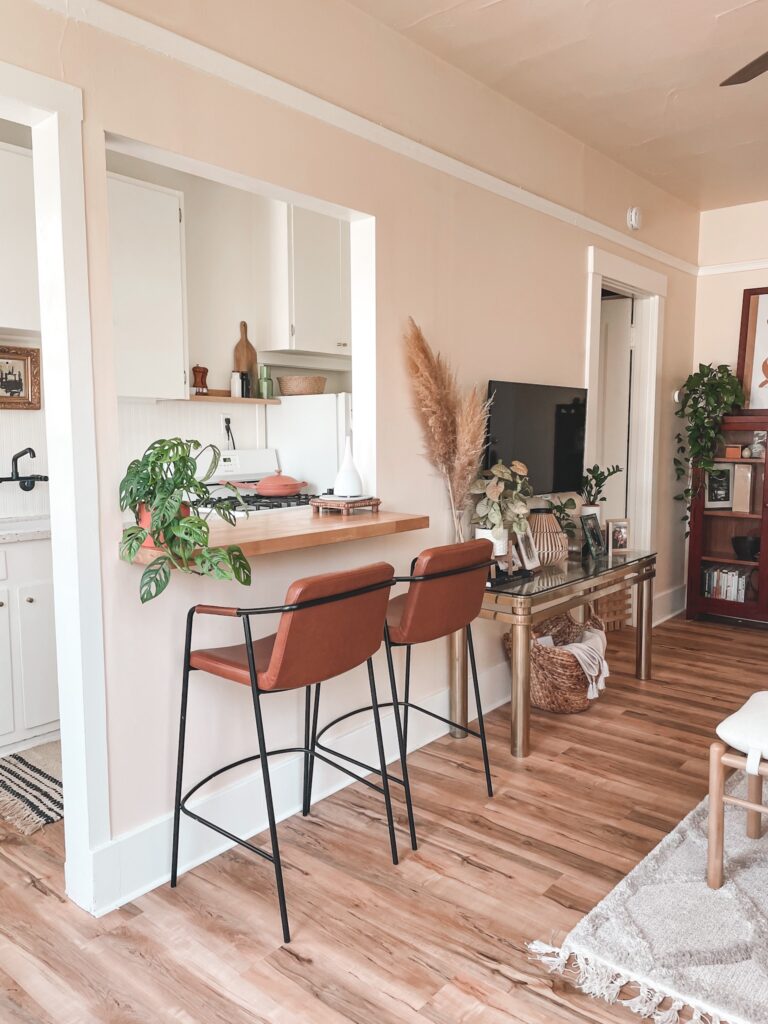 Countertop does double (quadruple) duty
I use this counter for so many things. Of course, I keep a plant here. But I also use the counter as my desk to take conference calls, serve snacks here! The space, which had been pretty dead space before, is now super practical.
The cutout also lets more light in! I'm so lucky to have these amazing large windows in my apartment. Adding this cutout lets more light flow between spaces.
I've been hard at work, updating my tiny kitchen! Stay tuned for posts on all of the big projects!
xoxo, jackie