This is soon to become a recurring segment on this blog – I just can't get enough of Napa. I spent a lovely day in Napa with my family to celebrate my Dad's birthday and visited new wineries and restaurant. Take a look at the places we visited:
RUTHERFORD HILL
My family started the day off at Rutherford Hill, a beautiful winery with a large outdoor tasting patio and picnic grounds. My mom hooked us up with an amazing spread of pasta and cheeses and meats and veggies, and I could go on and on! We snacked and enjoyed a couple bottle of white and rose wine.
We purchased a couple bottles from the tasting room and enjoyed a few hours in a tree shaded picnic grounds. The picnic grounds sit atop a hill and overlook the valley below, and is one of the best views I've seen while in Napa. The picnic grounds are open to the public, and with a $75 purchase, are free for your use! Reserve your space online to ensure you'll have a picnic table.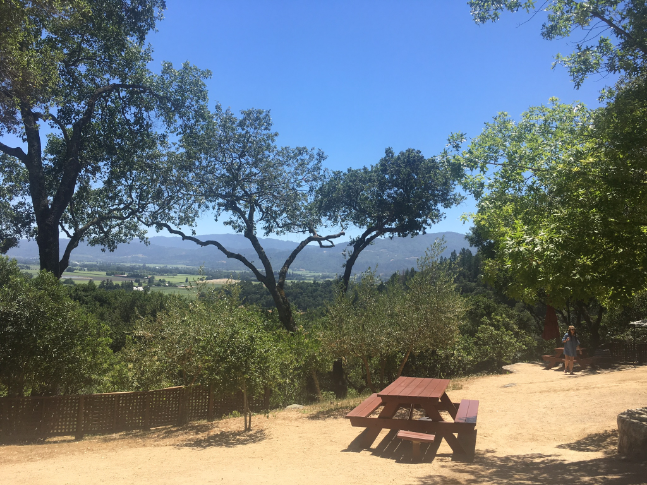 NICKEL & NICKEL
This just might be my favorite winery in Napa. The ambiance, tour, and winery were unmatched! Our group got a private tour of the grounds and cellars and then sampled a selection of reds. The entire experience had a private feeling – while on the grounds there were only 2 small groups, and I think they only host 75ish people daily. Tastings are on the expensive side, but for those looking for a complete experience – this is it!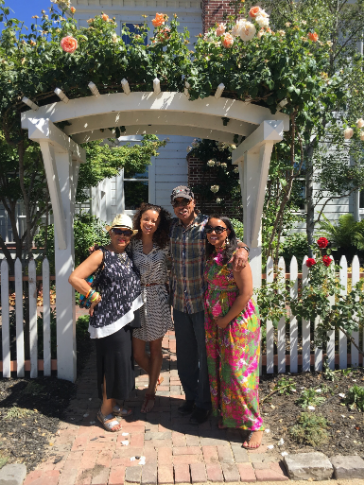 REDD
We ended the day at the restaurant Redd. We loved Redd. The service was great, they kept the water glasses filled, took empty plates away, the food came out promptly, but we never felt rushed. Nice busy room but not too horribly noisy. The food was excellent and it has an interesting drink menu. I had a decadent steak,  It was easily one of the best meals I've had in the Napa Valley.
NAPA FASHION
Getting dressed up is a fun aspect of going to Napa. In my normal life I don't wear dresses all that often, but definitely when going to Napa! This trip I opted for an easy dress and sandals to make sure I'd be comfortable in the 90ish degree weather going from place to place.
OUTFIT DETAILS