Easter is the perfect time for getting creative with your card making, and there are many fun and unique ways to make special cards for your friends and family. This year, I decided to take a different approach to my card-making, and I wanted something that was both unique and personal. So, I decided to use a potato stamp to make personalized Easter cards!
How to Make a Stamp
Making personalized cards with a potato is surprisingly simple. All you need are some potatoes (I used medium-sized potatoes), acrylic paint, foam brushes, paper or cardstock, scissors or an X-acto knife, and some stamps if desired. The process is as follows:
First, cut the potato in half lengthwise so that it's easier to work with. Then use the scissors or X-acto knife to carve out a shape in one of the halves of the potato. The shape can be anything you like – letters, numbers, animals – whatever you want! Once you have your shape carved out, brush some acrylic paint onto the carved-out area of the potato and press it onto your paper or cardstock. Repeat as desired until you have created enough cards for all your loved ones! If desired, you can also use stamps on top of the potato design for added pizzazz.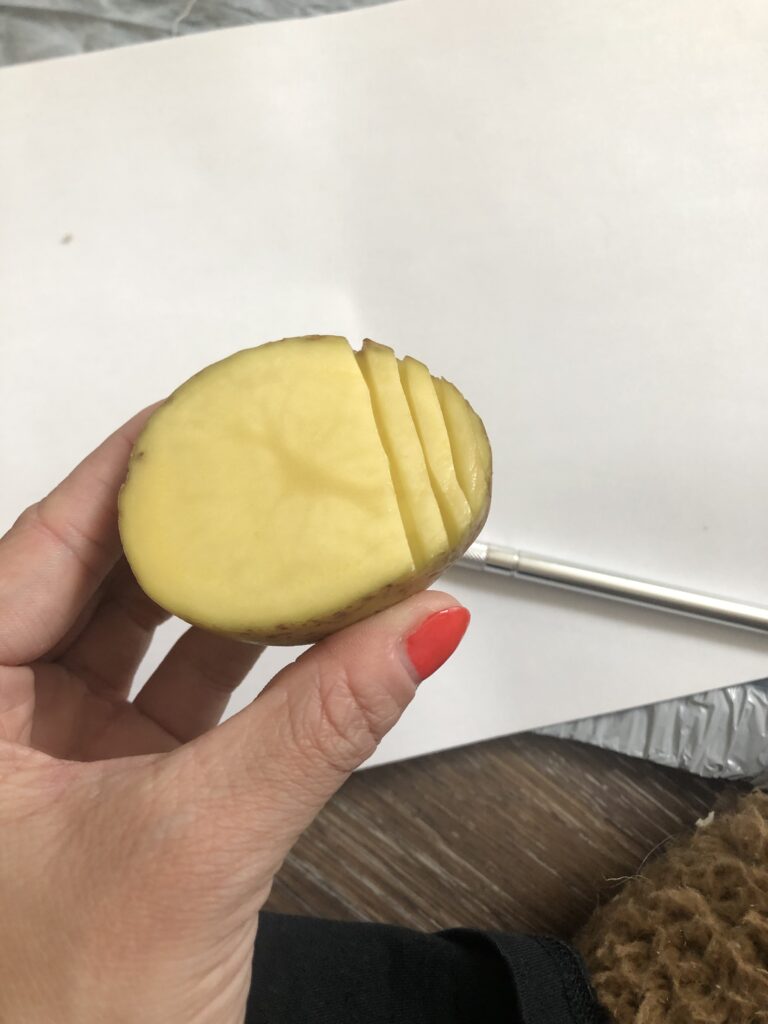 The best part about this project is that it's incredibly easy yet yields beautiful results! You don't need any fancy supplies or equipment – just a few simple items from around your house – and you can whip up some truly unique cards in no time at all. Plus, when people see them they'll be absolutely amazed that such a creative project was made using only a humble potato!
Conclusion: Whether you're looking for something special to give friends and family this Easter season or just want to get crafty in general, why not try making personalized Easter cards using potatoes? Not only is it fun and easy but it also yields beautiful results that will surely impress everyone who receives them! So don't wait – get creative with your Easter cards this year by using potatoes!