Did you know there are many hiking trails right in Oakland? While I do like to get out and explore the bay area and California trails, one of my favorite trails is right here in Oakland. The Sequoia Bayview Trail, apart of Joaquin Miller Park, is a cool trail that offers great scenery and just the right amount of challenging hills – and is only a 10-minute drive from downtown Oakland!
Redwood Groves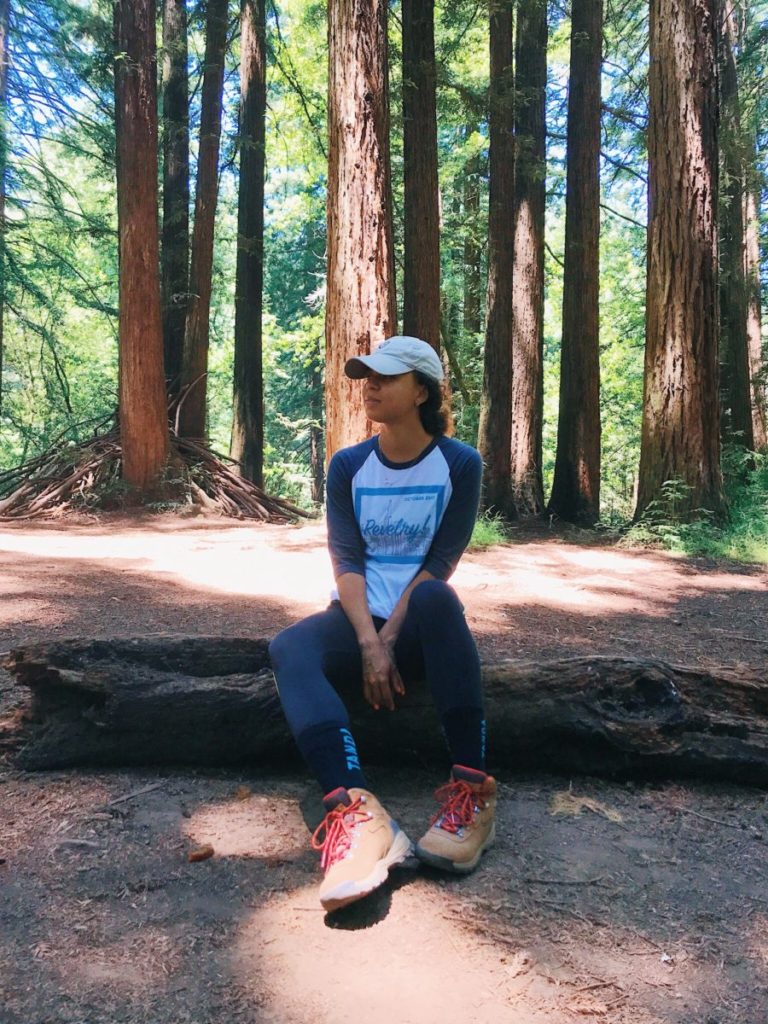 One of my favorite things about this trail, aside from the spectacular view, is the Redwood groves. Once you depart from the main wide trail, you'll find many smaller trails that take you through massive redwood tree groves. There are makeshift campgrounds in a couple of the groves – people have created log seating making it easy to sit down for a few and take in the scenery.
Choose Your Adventure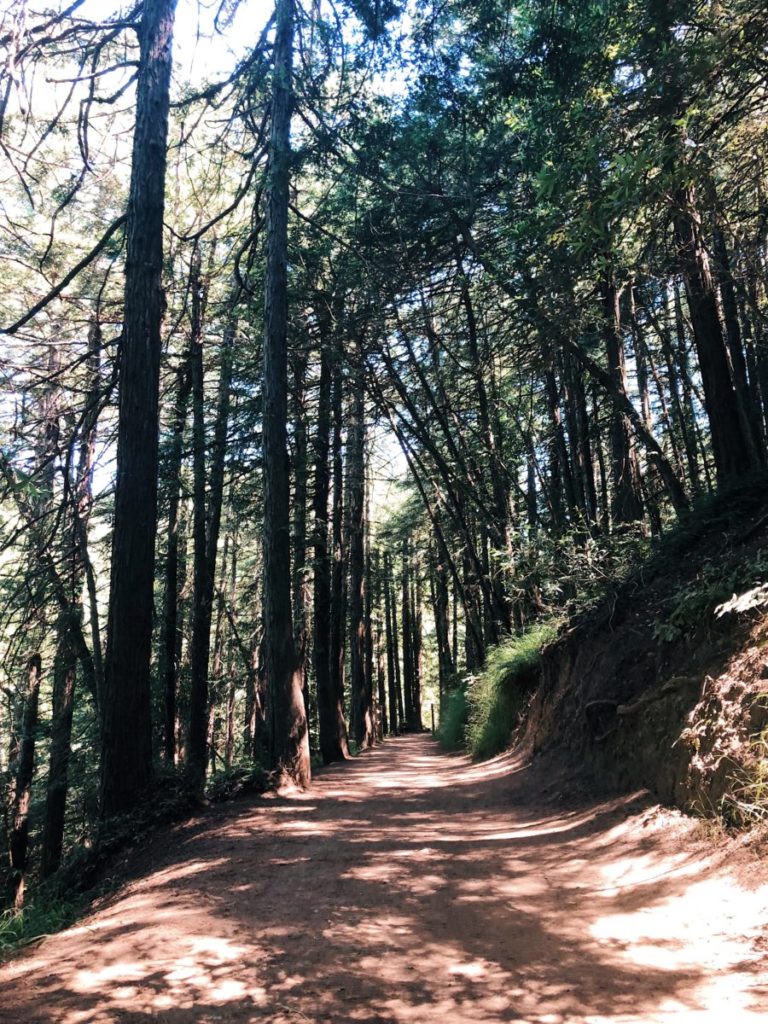 The trail is made up of a large loop, but there are also numerous smaller paths that zig and zag across the lush landscape, allowing you to create a hike that is 1 mile or 5 miles, and anywhere in between. I love that we were able to keep adding on in order to continue challenging ourselves.
A Social Hike
Because this trailhead is so close to Oakland, and the rest of the east bay, it is a popular destination for weekend and even evenings during the week. On the weekends you'll see groups and families out hiking, and a good number of mountain bikers exploring too. I enjoy seeing people out on the trails; I've had quite a nice conversations/interactions out on these trails.
Sequoia Bayview Tips
This area is popular with hikers, bikers, families, so be prepared to share the trails

Bring water and a snack if you're planning on spending time up there, there are a few campsites with tables for you to relax