First and foremost, I highly recommend Mexico City for any traveler! After spending a week in this massive and beautiful city, it has already climbed back up to the top my travel list. From the food to the historical sites and architecture, it was truly an unforgettable week.
That being said, I highly recommend Mexico City as a must-visit destination for black travelers. The sprawling city has so much to offer, and my experience was one of acceptance. Even more so than other Latin American cities I've been to, I felt very welcome in Mexico City and was able to fully take advantage of being in the city.
We spent a week in the city and split our time between two neighborhoods – Condesa and Centro Historico. Condesa is a beautiful, green, hip neighborhood that features tons of boho coffee shops, juice bars, and fine dining. El Centro features historic monuments, churches and museums, and of course, more restaurants.
I'm glad that we decided to split our time, it enabled us to get out and experience a couple of different ways of life in the city, visit more landmarks, and try more food!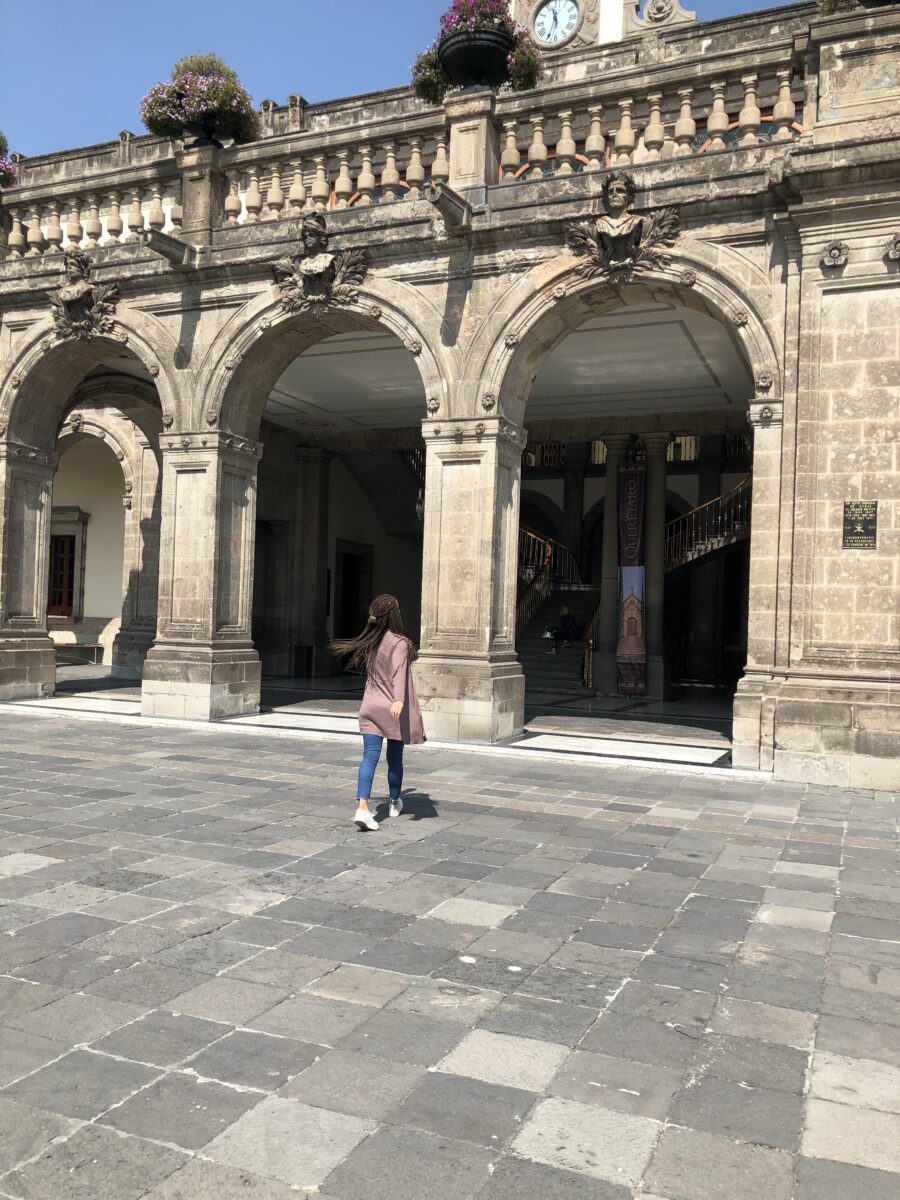 Highlights
The food! If you like the Mexican food you get in the States, you'll be in heaven here! The staples – tacos, chilaquiles, tamales, and corn – are abundant! We had a street food snack every day. But if street food doesn't do it for you, there are also five-star restaurants across the city at a fraction of the cost of similar restaurants back home. We did strictly Mexican food while in town, and stuck to the pattern of eating street food during the day and then fine dining for dinner. A couple of our favorite 'fancy spots' were –
– Pasillo de Humo
– Azul Historico
– La Capital
When we were on the go, we'd stick to street food – I could live on tacos and churros!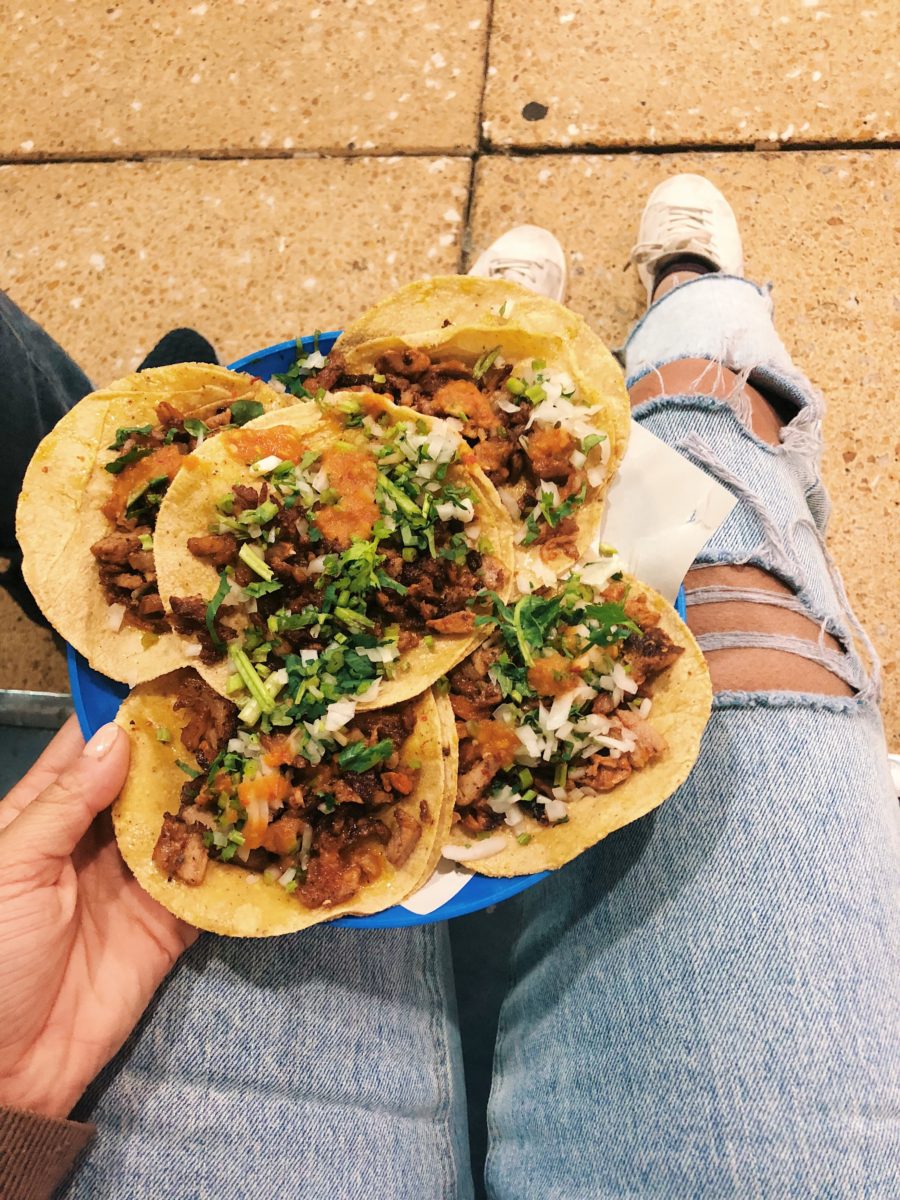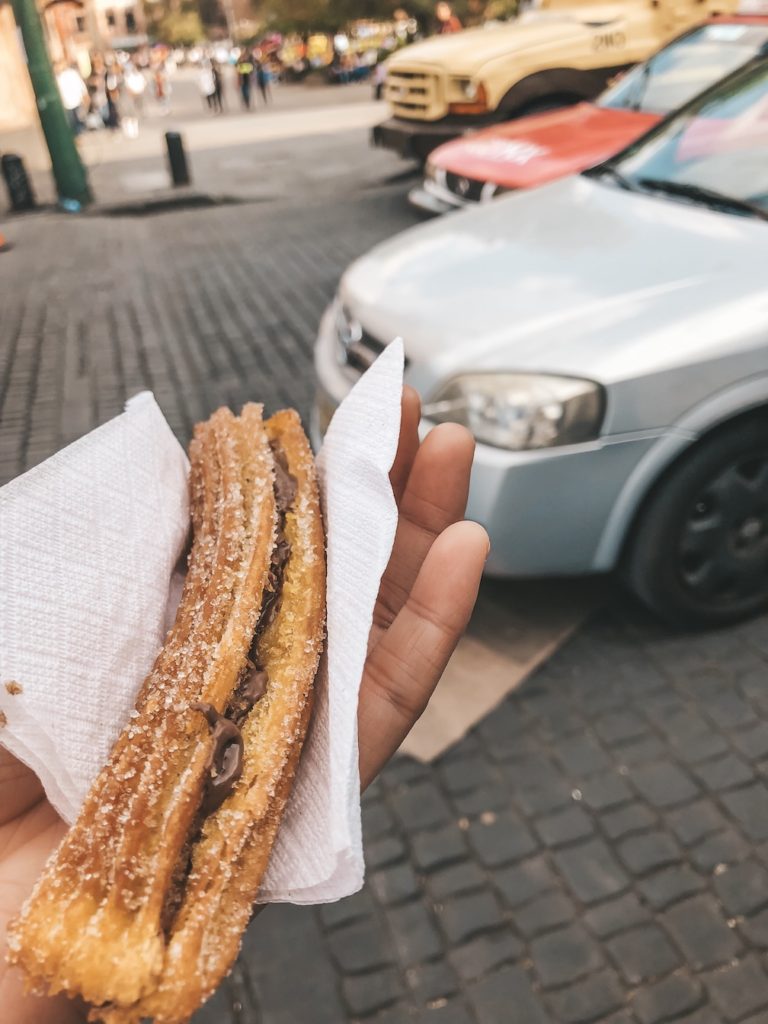 Green Space. Though known as an expansive concrete jungle, Mexico City offers plenty of green space to explore. A couple of my favorite parks were – Parque Mexico, Condesa; Bosque de Chapultepec, and Parque Lincoln, Polanco. Also, visiting Frida Kahlo's property was amazing to see where she lived, but the gardens and courtyard were also amazing!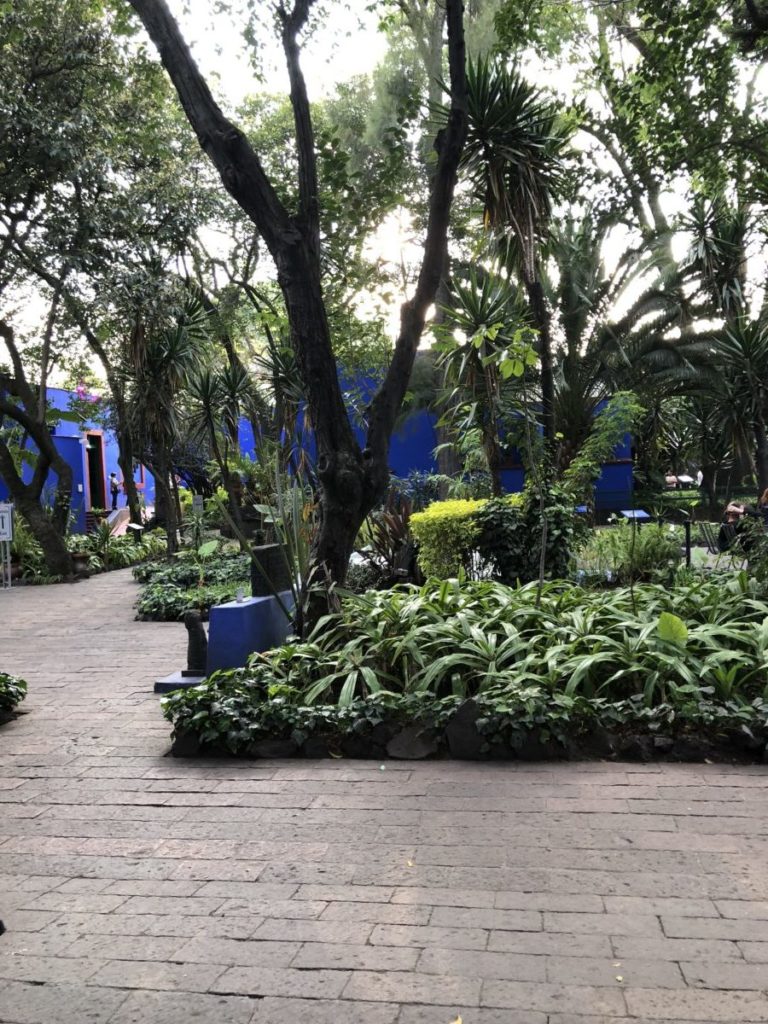 Brown History. While in Mexico City, we went to a number of museums and galleries. It was eye-opening to learn more about Mexico's history – especially pre-Spain. I love seeing art featuring "brown people," so I was all about the art.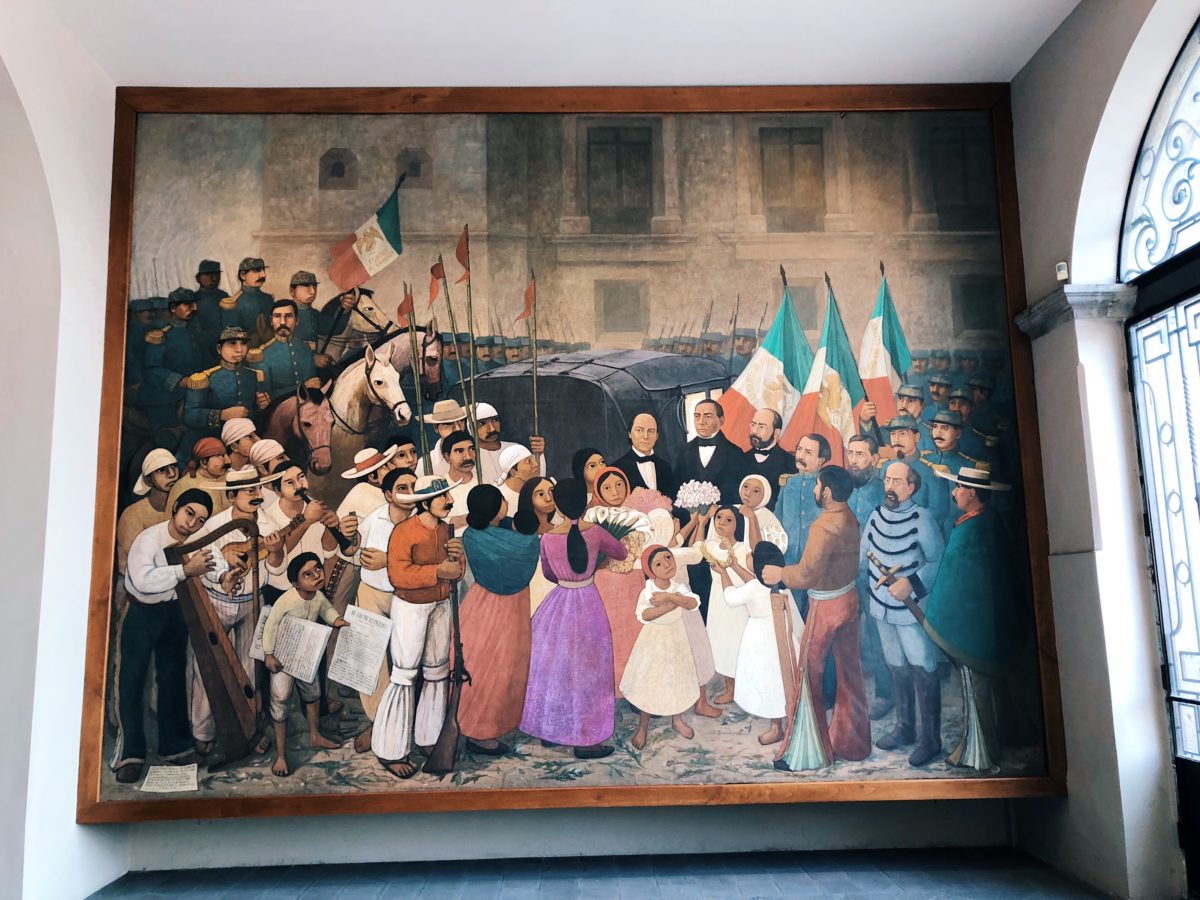 Money Talks
Like many cities, the determination of your treatment is in status as an American and thus somebody with money. We were American travels rather than black travelers. We dined at a wide range of restaurants while in CMDX, from five-star establishments to street vendors, and across the board we received amazing service.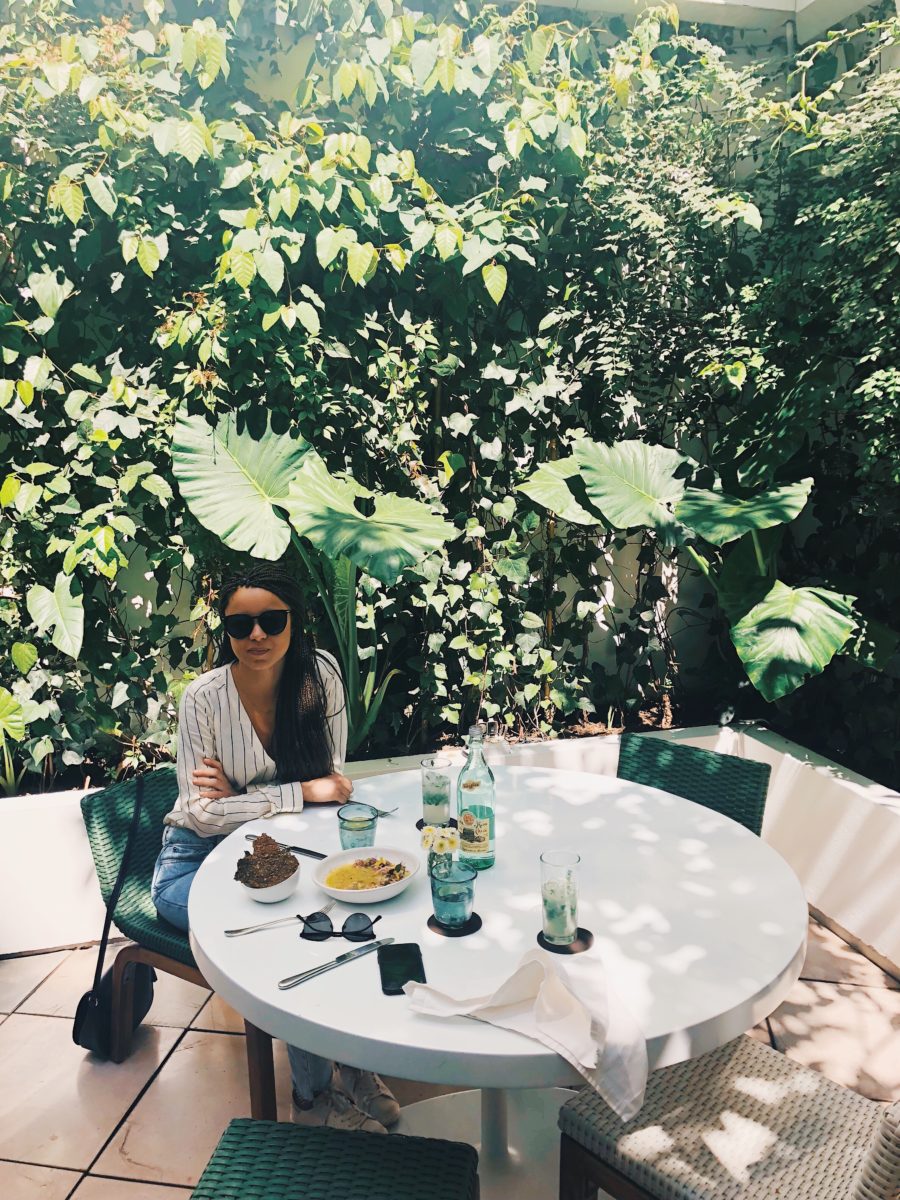 I always felt welcomed into even the nicest of restaurants – while here in the States I have often felt a certain doubt if I should be dining at that restaurant (duh, I wouldn't have made this reservation otherwise), I never had this feeling in Mexico.
Stares Here and There
We noticed it, and our friends noticed it as well. Just about anywhere I walked with my other black friends, we were met with stares. In more local, less touristy neighborhoods, we definitely stood out and were met with some states. On the whole, though, I took these stares as curiosity and nothing more.
While in Mexico City, I can't remember coming across any other black folks. Which is a shame, I encourage this city for anybody who enjoys urban traveling.
CDMX travel Tips
Transportation. We used Uber to get around most of the time, if we weren't able to get there by foot, we could get there with Uber. We weren't feeling adventurous enough or confident enough in our Spanish to use public transportation, and have heard bad things about taxis, so we relied on Uber to get around.
Visit the free museums! Mexico City has a ton of museums – over 150 museums! So if you're an art fan or a history buff, you'll find yourself in heaven. While just about everything is cheap; comparatively, there are also great free options for the super frugal traveler. A particular standout is the Museo Soumaya in Polanco.
Like books? Check out this library! The Biblioteca Vasconcelos is an ultra-futuristic library that features suspended glass stacks. As a writer and avid reader, it was pretty cool to walk through this huge library.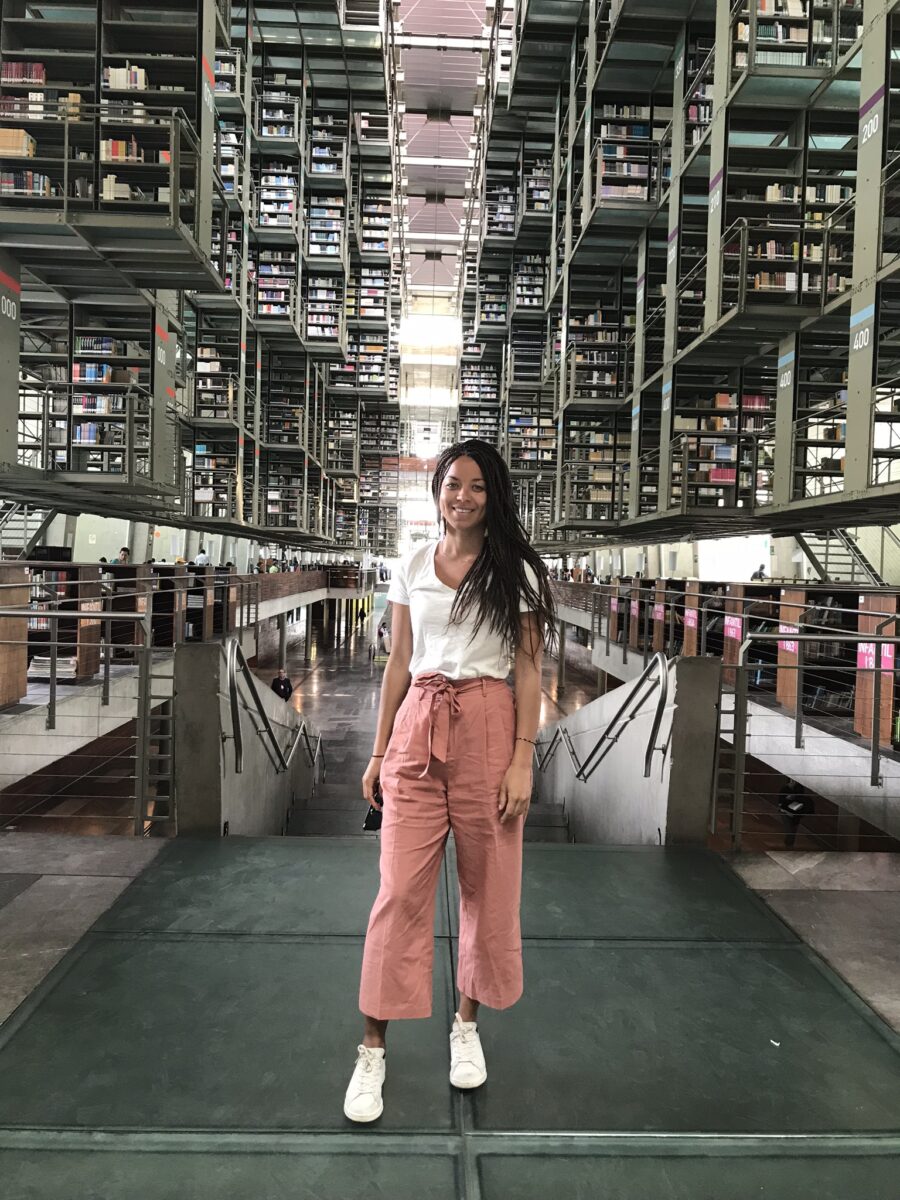 Heading back soon
And honestly there's so much more to do outside of the direct city, from visiting ruins to exploring the wildlife that is just outside the city to checking out the cool attractions like the boats on the water, there's a ton of other attractions for folks that are necessarily interested in urban exploration. I enjoy hiking so something that is on the top of my list is checking out some of the natural landmarks and opportunities to hike in the area.
For more on black travel, check out the other Traveling While Black series: