When I was planning my trip to Miami, I was on the lookout for a laid-back yet well-designed hotel where I could unwind for a couple of days before embarking on my Caribbean cruise. During my online browsing, I stumbled upon the Kimpton Surfcomber, and I just knew it would be the ideal place for a leisurely stay on Miami Beach. Let's get into everything I loved about my time spent here.
Surfcomber Highlights

– Lovely outdoor space & access to beach
– Thoughtful design & inviting atmosphere
– Great location in Miami Beach
and a couple of cons

– $45 daily resort fee
– Compact room without balconies
– Currently construction next door
Location
Situated on Collins Ave in the heart of Miami Beach, The Surfcomber is only a few blocks away from the bustling Lincoln Ave and a mere 20 minutes from Miami International Airport. Its easily walkable location along the Ocean Dr. beach path grants you convenient access to the stunning beach walk.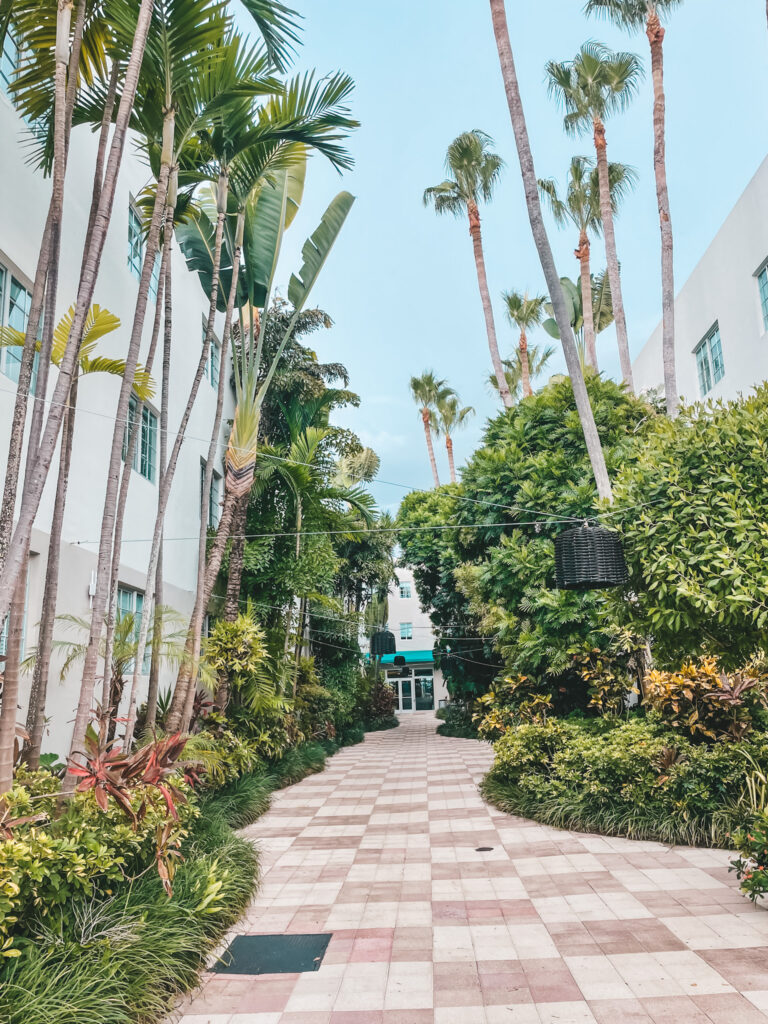 Hotel Design
Upon entering The Surfcomber, you're immediately greeted by an inviting and laid-back beachy atmosphere. The interior design transports you to a trendy beachfront lodge right in the heart of Miami Beach. The meticulous attention to detail and playful yet chic design make it effortless to settle into the lounge spaces.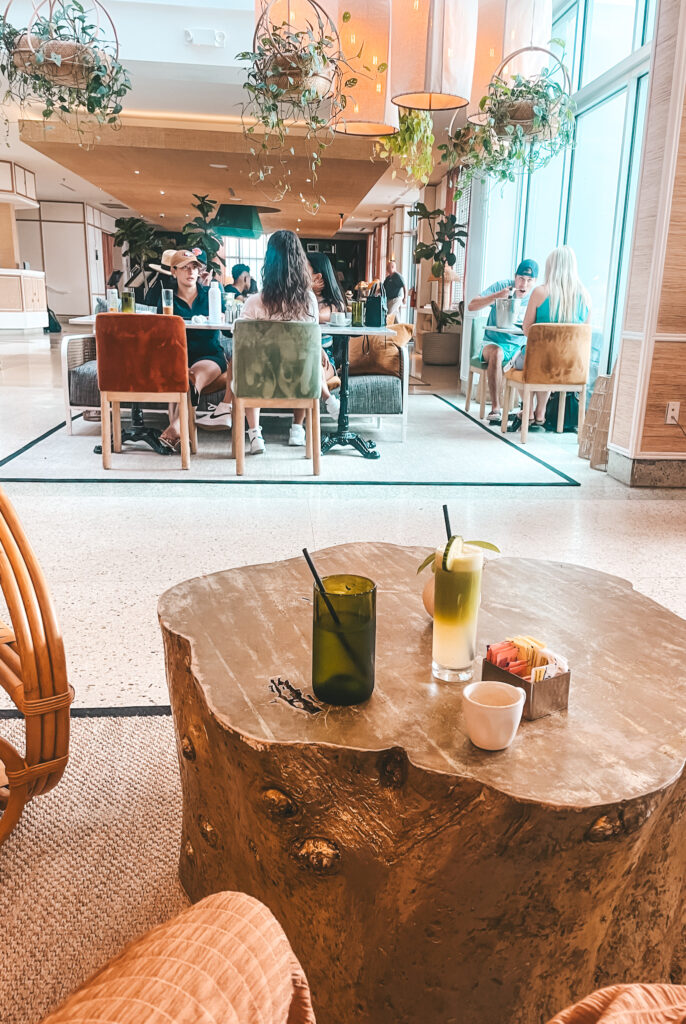 The Social Club
The stylish design seamlessly extends from the lobby into The Social Club, a popular restaurant located on the hotel's lower level. Renowned for its brunch offerings, The Social Club also features a lively bottomless option. You'll discover an array of delectable dishes and freshly pressed juices that are a true delight.
Comfortable Rooms
While the rooms might not be overly spacious, they are immaculately clean, well-designed, and provide the perfect haven to unwind after a day by the pool. Speaking of which…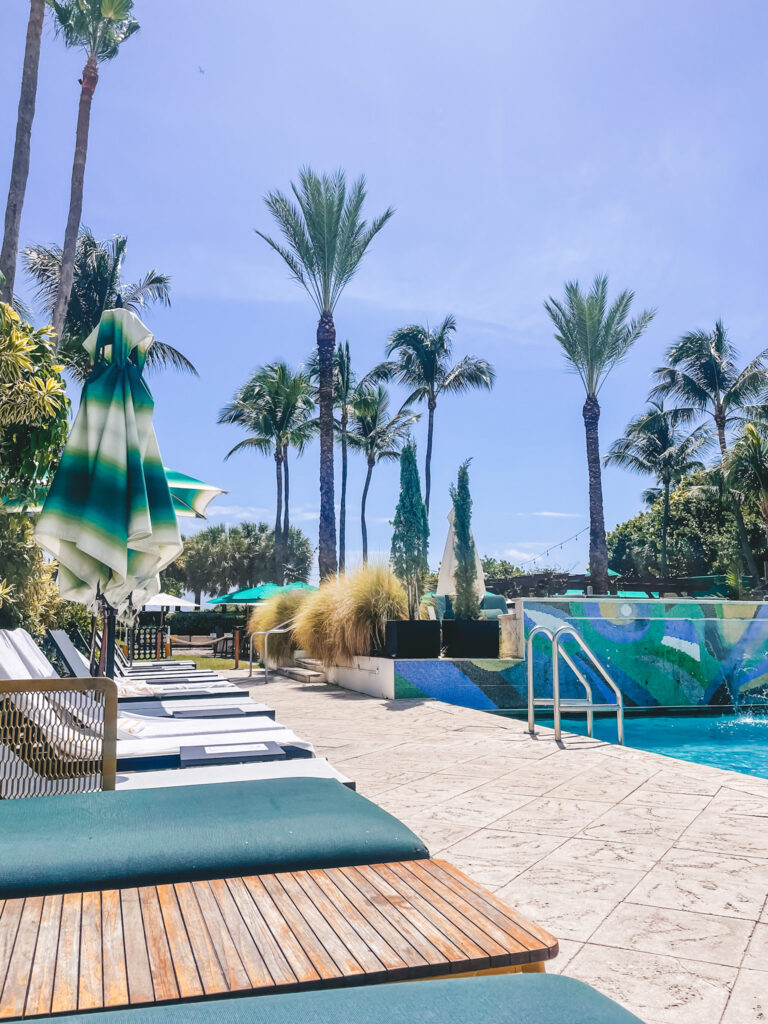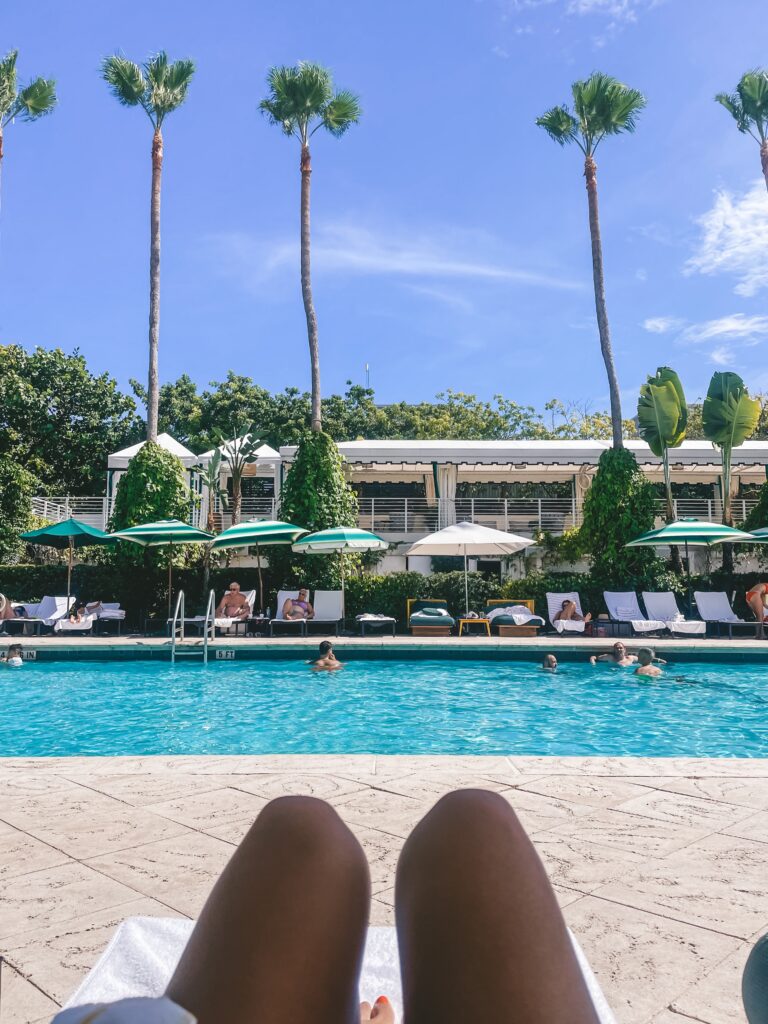 The Pool, Beach, and High Tide
The outdoor areas are truly breathtaking. Follow the lush pathway through tropical greenery that leads to the pool area, and you'll immediately feel like you're on a holiday escape. During my stay, I found myself spending hours by the pool and even taking a dip. Participating in water Zumba was an absolute blast.
The pool ambiance varies depending on the day of the week. For a more serene vibe, I recommend spending weekdays at the hotel. On weekends, the music gets livelier, and the atmosphere shifts towards a more vibrant party scene. For a relaxing beachside experience, venture out to The Surfcomber's designated section on South Beach. With a beach lounger included in your stay, you can truly unwind and enjoy.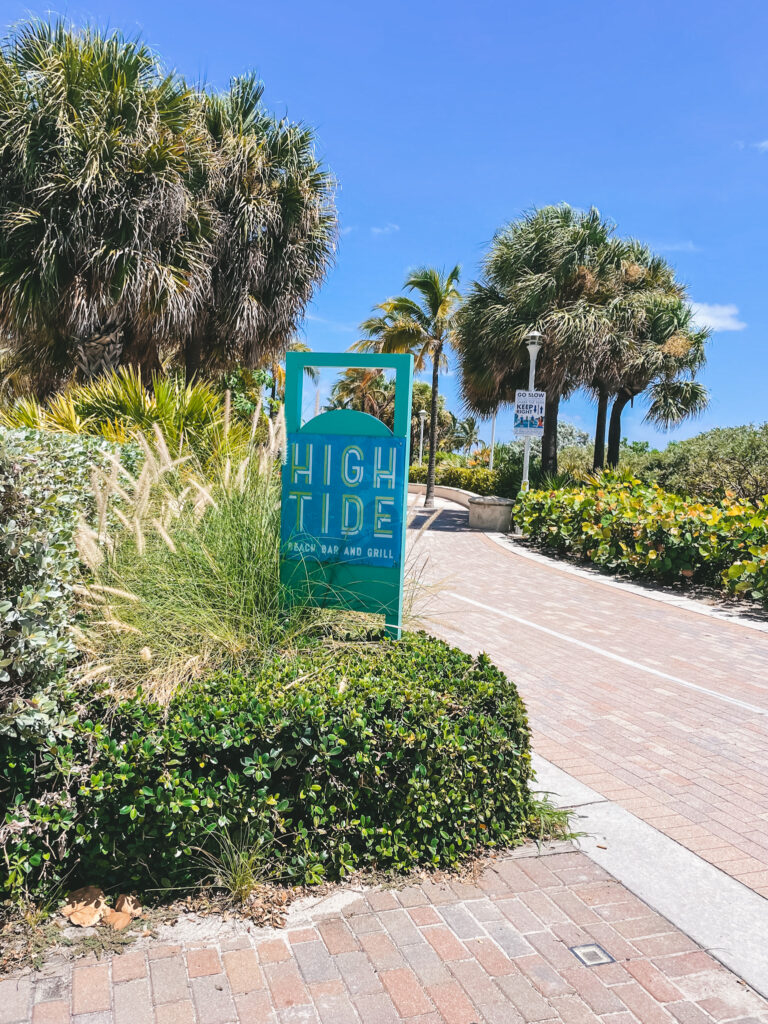 Nestled between the pool and the beach, High Tide Bar and Grill offers tasty beachside treats like empanadas and tacos, along with refreshing drinks to keep you cool.
Keep in mind, with all of the amenities and conveniences available at The Surfcomber, you will be paying a bit of a premium resort fee. At $45, the resort fee is similar to that of other hotels along the beach. I think it's worth it for everything available during your stay!
The Surfcomber proved to be a perfect choice for my solo stay, and it would equally be an excellent option for a rejuvenating girls' getaway. With its enjoyable and laid-back atmosphere, all at an attractive price point, I'm definitely planning a return to Kimpton Surfcomber.