Maintaining a picturesque backyard not only enhances the aesthetic appeal of your property but also provides a relaxing haven for you and your loved ones. To achieve this, proper backyard maintenance is essential. In this blog post, we'll explore some top-notch backyard maintenance tips along with interesting lawn care facts that will help you create a stunning outdoor space to be proud of. Plus, we'll introduce you to a handy tool that can make your maintenance tasks a breeze.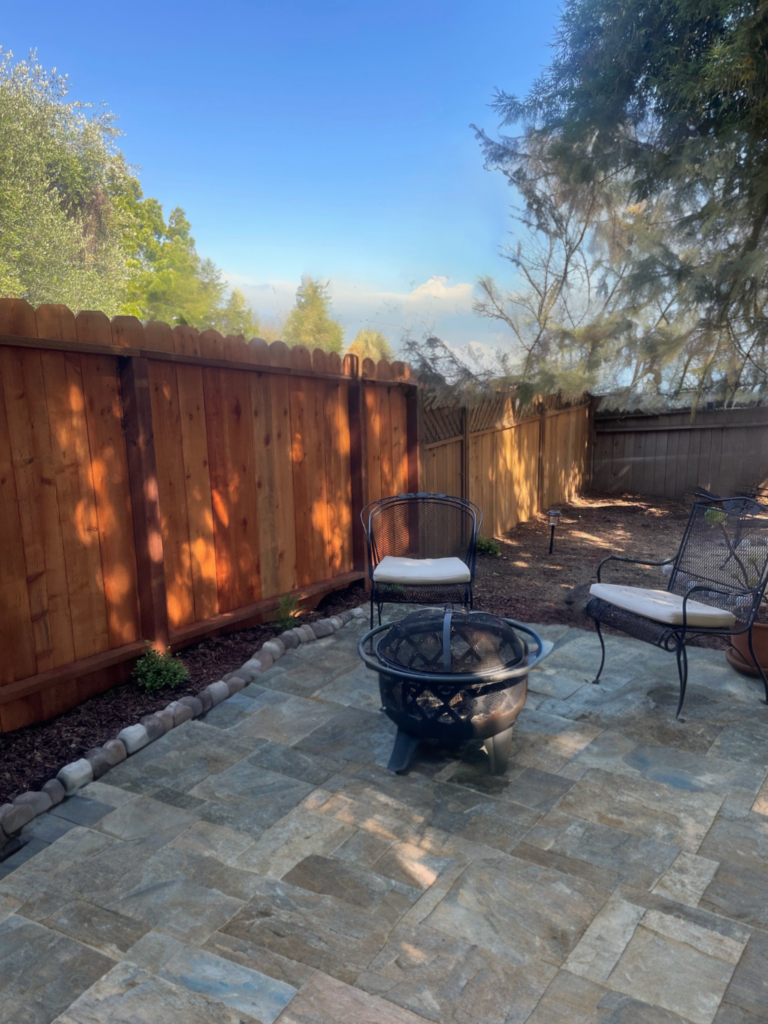 1. Regular Mowing and Edging: Keep your lawn looking lush and neat by mowing it regularly. Set your lawnmower to the appropriate height and ensure the blades are sharp for a clean cut. Did you know that mowing too short can stress your grass and make it susceptible to weeds?
2. Proper Watering: Watering your plants efficiently is crucial for their health. Invest in a soaker hose or a drip irrigation system to ensure even and deep watering. Fun fact: Lawns typically need about 1 to 1.5 inches of water per week, including rainfall.
3. Mulching for Weed Control: Applying mulch around plants not only conserves moisture but also helps control weeds. Consider using organic mulch like wood chips or straw. Interesting fact: Mulching not only prevents weed growth but also insulates the soil, protecting plant roots from extreme temperatures.
4. Pruning and Trimming: Regularly prune shrubs, bushes, and trees to promote healthy growth and maintain their shape. Did you know that proper pruning encourages air circulation, reducing the risk of fungal diseases in your lawn and garden?
5. Pest Control: Keep pesky insects at bay by implementing natural pest control methods such as companion planting and introducing beneficial insects. Fun fact: Certain plants like marigolds and chrysanthemums act as natural insect repellents, helping to protect your lawn and garden.
6. Fertilizing: Feed your plants with the nutrients they need by applying the appropriate fertilizers. Fascinating fact: The three main nutrients in fertilizers are nitrogen, phosphorus, and potassium, each playing a vital role in the growth and health of your lawn.
7. Deck and Patio Maintenance: If you have a deck or patio, ensure regular cleaning and sealing to prolong their lifespan. A leaf blower can help you efficiently clean these outdoor surfaces. Did you know that using a leaf blower not only saves time but also prevents the accumulation of debris that can attract pests?
8. Seasonal Cleanup: As the seasons change, perform thorough cleanup to remove fallen leaves, debris, and dead plants. Fun fact: Fallen leaves can smother your lawn by blocking sunlight, so timely cleanup is essential to maintain a healthy lawn. Use a leaf blower, like Snapfresh Tools, to enhance your cleanup.
9. Sustainable Practices: Consider incorporating eco-friendly practices such as composting kitchen waste and using rain barrels to collect water for your garden. Interesting fact: Compost enriches the soil with nutrients and improves its structure, leading to healthier and more resilient grass and plants.
By following these backyard maintenance tips and utilizing innovative tools like a leaf blower, you'll be well on your way to creating a stunning outdoor space that you can enjoy throughout the year. Remember, a little regular maintenance goes a long way in preserving the beauty of your backyard oasis.
xoxo jackie